Guided by a drive to become part of the solution and a resolute believe in the nation's collective spirit, Cathy Sharon creates real and lasting change amid real and lasting hardship.
At times like today when so many lives are adversely affected, it is always heartening to see how a few brave souls rise to the challenge and try to create positive impact. One such figure is none other than Cathy Sharon. In short, she decided to roll up her sleeves and lend a hand in providing medical supplies to hospitals through the Cathy x KitaBisa project. "My parents raised me to always be part of the solution instead of the problem," she says. "Living in the spirit of serving affects the way I'm living and thinking. knowing with everything that's going on, my minds goes with what can I do and how I can help?"
The idea came to Cathy and seven of her friends – each coming from a different background and offering different expertise – in early March. "It began as just a normal conversation over the daily news. It was the beginning of the pandemic and it made us fearful, anxious, and apprehensive as to what would happen. But then, instead of giving in to our fears, we decided to channel those feelings into an action. After several long discussions and looking into our networks, our skills and what we knew about getting things done, we agreed to pool our money to buy medical supplies."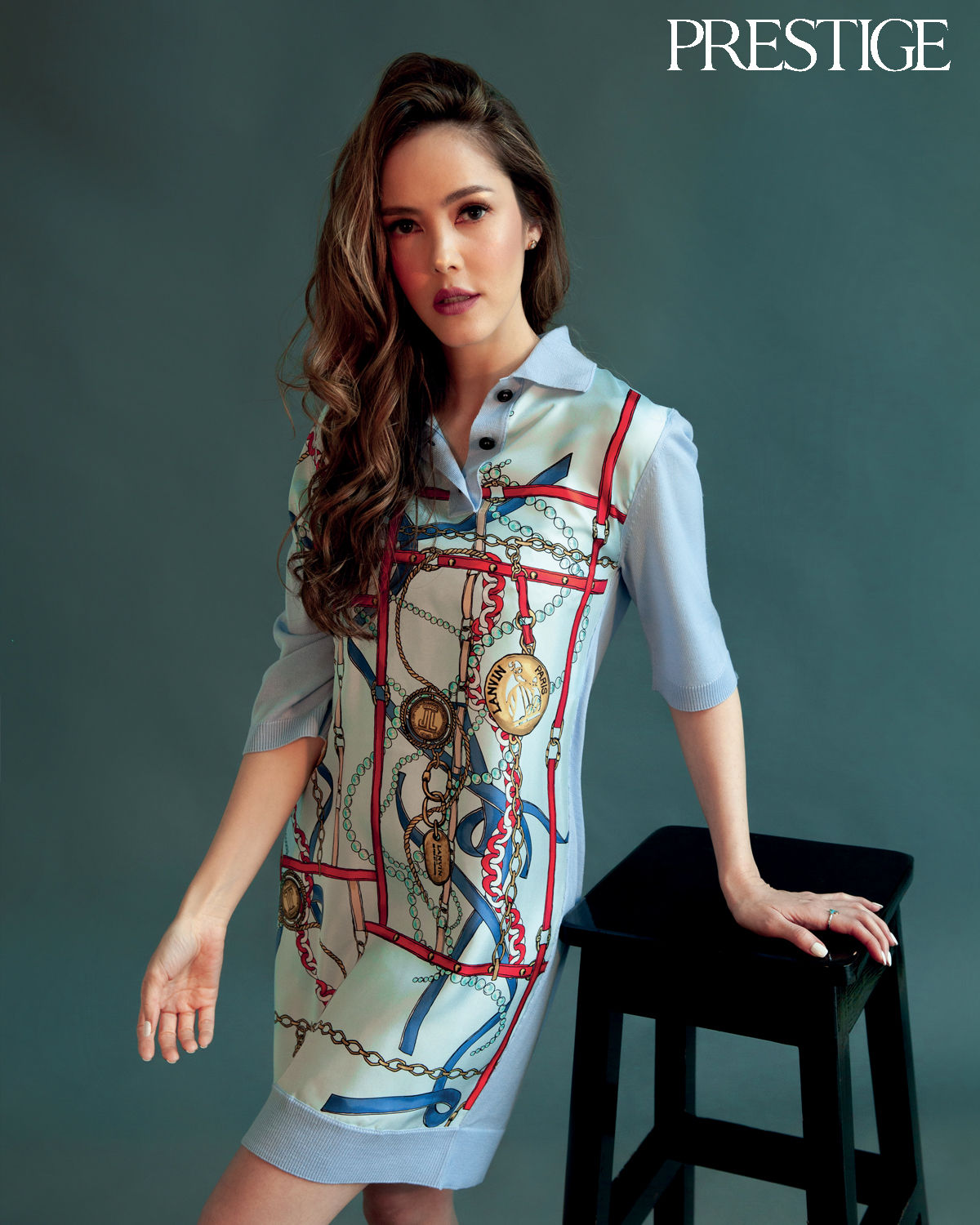 There was no question as to whom these supplies would go to. "The reason why medical personnel were the first that came to mind was because they are the most vulnerable in this situation. It is not like we have a really great medical system to start off with in our country," Cathy elaborates. "We don't have enough human resources and facilities to provide proper care for the whole population. The objective is to protect their safety and health because they are the ones that are fighting for us."
Having to stay at home and practice social distancing didn't stop the founder of SADA by Cathy Sharon in pushing forward. "Technology was our saviour," she explains. "All the meetings and conversations were done through WhatsApp and Zoom Meetings. Because we were so pumped, some meetings ran well until midnight. Sure, it was draining because we also had other activities to do and work to attend to in the morning, but it all faded away as we kept our focus on our purpose."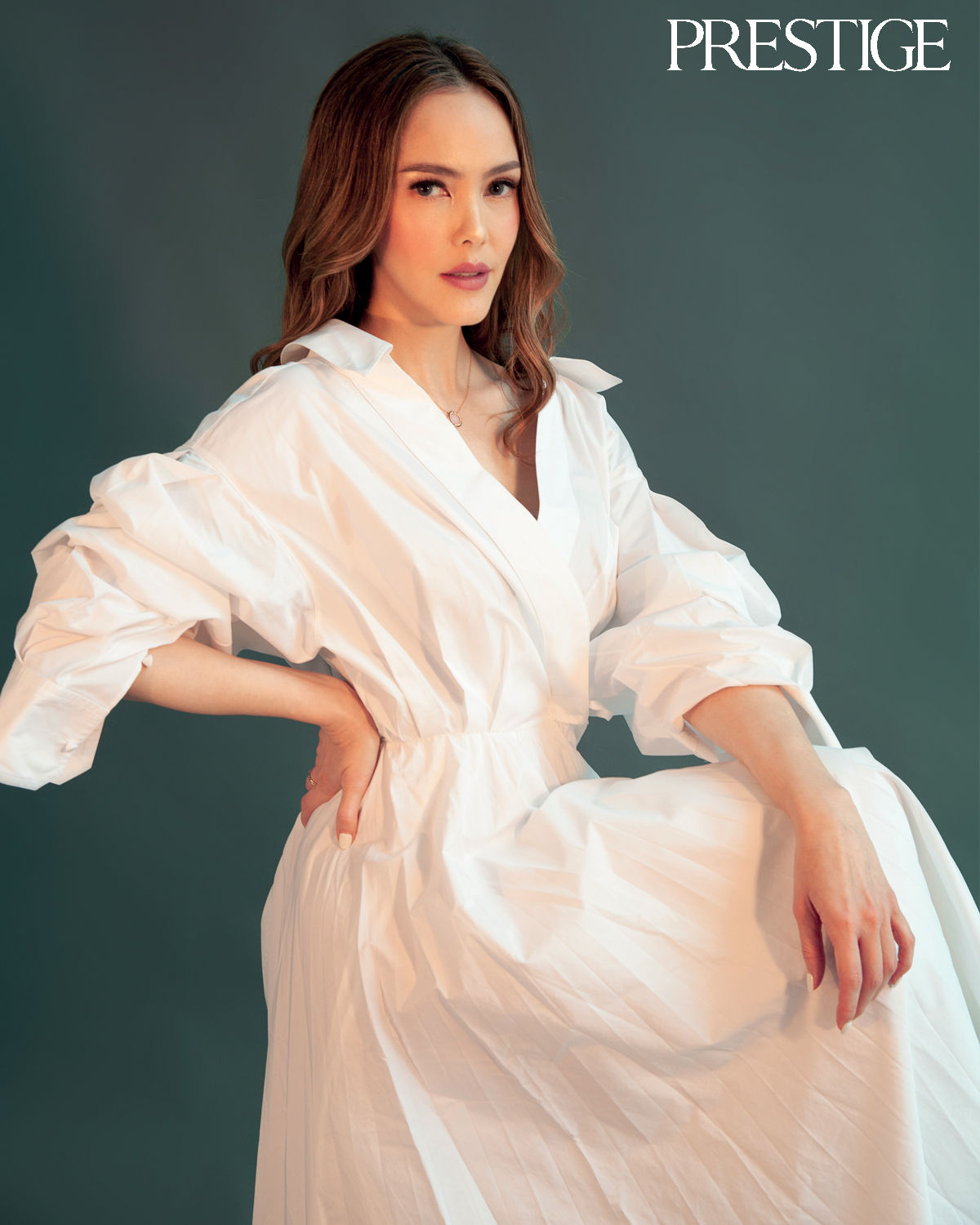 As they moved forward, however, the group realised that in order to create significant impact, their personal resources were simply not enough. They needed more people to join the movement. One member than came up with the idea of opening an account at kitabisa.com, an online fundraising platform. "We didn't buy every kind of medical supplies at first; it was only sterile gloves," Cathy, a mother of two, recalls. "We are also started posting on various social media platforms, from Facebook, Instagram, TikTok to WhatsApp groups, inviting people to participate in the movement."
"The lockdown has been lifted because the economy needs to keep going, but it's important to change our mode of thinking from 'my survival' to 'our survival'" – Cathy Sharon
As time passed and the whole process started to run in earnest, Cathy didn't actually imagine that it would be that well received, much less gaining massive traction. "For sure, getting a lot of attention from the people was great, but there were days when we couldn't sleep," she reminisces, "as information kept coming in as numbers and statistics of patients were being constantly updated." The group also started receiving messages from several hospitals and public health centres asking for help due to the scarcity of medical supplies in the market. Cathy admits that, at the time, she couldn't help but feel helpless: "It breaks my heart because we really want to help everyone. The only thing we could do was push ourselves to the limit, giving the best we can to reach more people out there." Things, however, got better.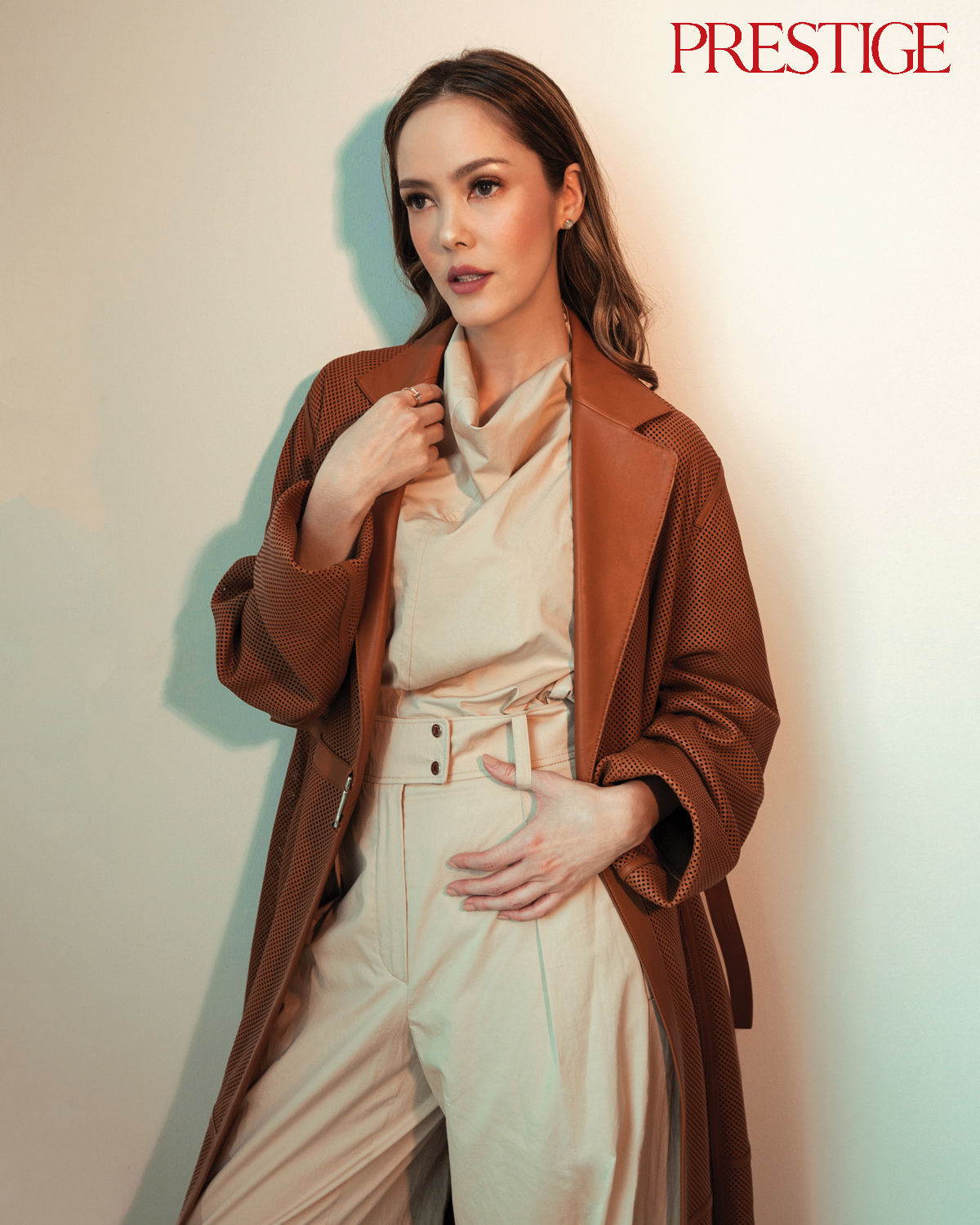 "Our meetings became longer and livelier. We began by focusing the distribution of supplies in Jakarta, but then conversation came up about also helping other areas in Java, Bali and even all the way in East Nusa Tenggara. Luckily, we are really great at communicating with each other and, again, there are still plenty kind people in this country. One day, Maia Estianty, representing her group of public figure friends – with me also being a part of them – called Geng Tempey reached out to us and donated money from their own fundraiser because we were already distributing supplies. Since then, both groups started to collaborate and it worked really well."
Besides being held up by faith and the belief that helping others with pure intentions is inline with God's plan, Cathy and her peers also had the support of friends and volunteers. "Even though it's a small group, they kindly lend their hands to help. We have two people in charge for Jakarta, Bandung, Surabaya and Bali. No matter how busy they are and what they do for a living – from designers and doctors to celebrities – they still want to help. And you know what? We are also received assistance from Dunex Logistics. My friend contacted them initially to ask about expedition services to Surabaya and other areas in Java. Then they came back to us and offered their services for free as their contribution to our country in fighting this pandemic." It certainly reinforced what Cathy said earlier about there still being kind people in Indonesia.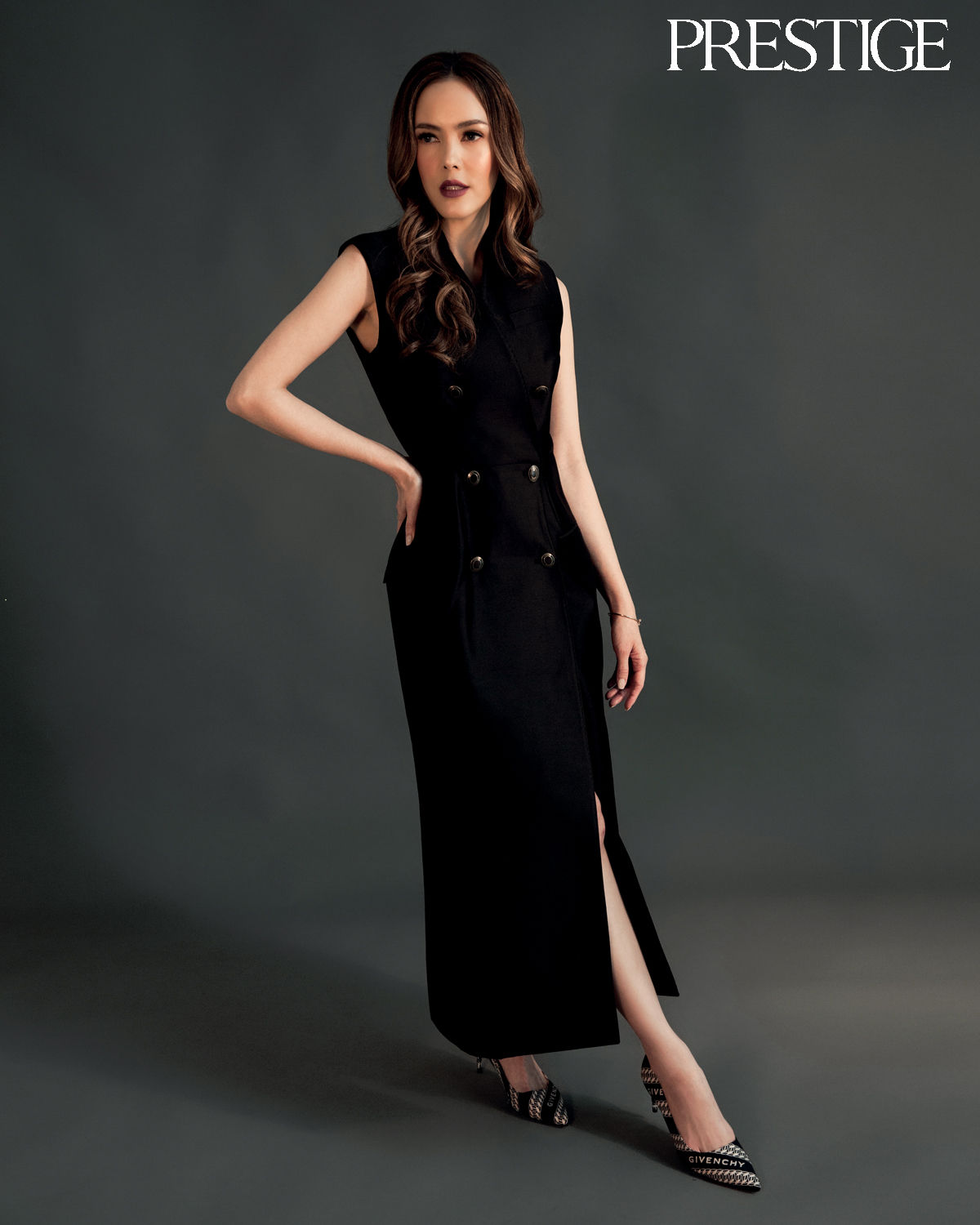 "This is a beautiful story that I wanted to share because, in the middle of this situation where businesses are struggling, when they could have focused on recovering their profits they chose not to, because they believe that this is the right time to give back to society," Cathy points out. "With the help of Dunex Logistics we are able to deliver medical supplies to Pekalongan, Ambarawa, Blitar, Surabaya, Bali and many other areas."
Going by the numbers, up until the time of this interview, Cathy Sharon and her friends managed to raise almost four billion rupiah from 19,299 donations. More than 100,000 3-ply masks, 5,000 N95 masks, 10,000 hazmat suits, boots and goggles have been distributed to more than 240 priority hospitals in Java, Bali and Nusa Tenggara.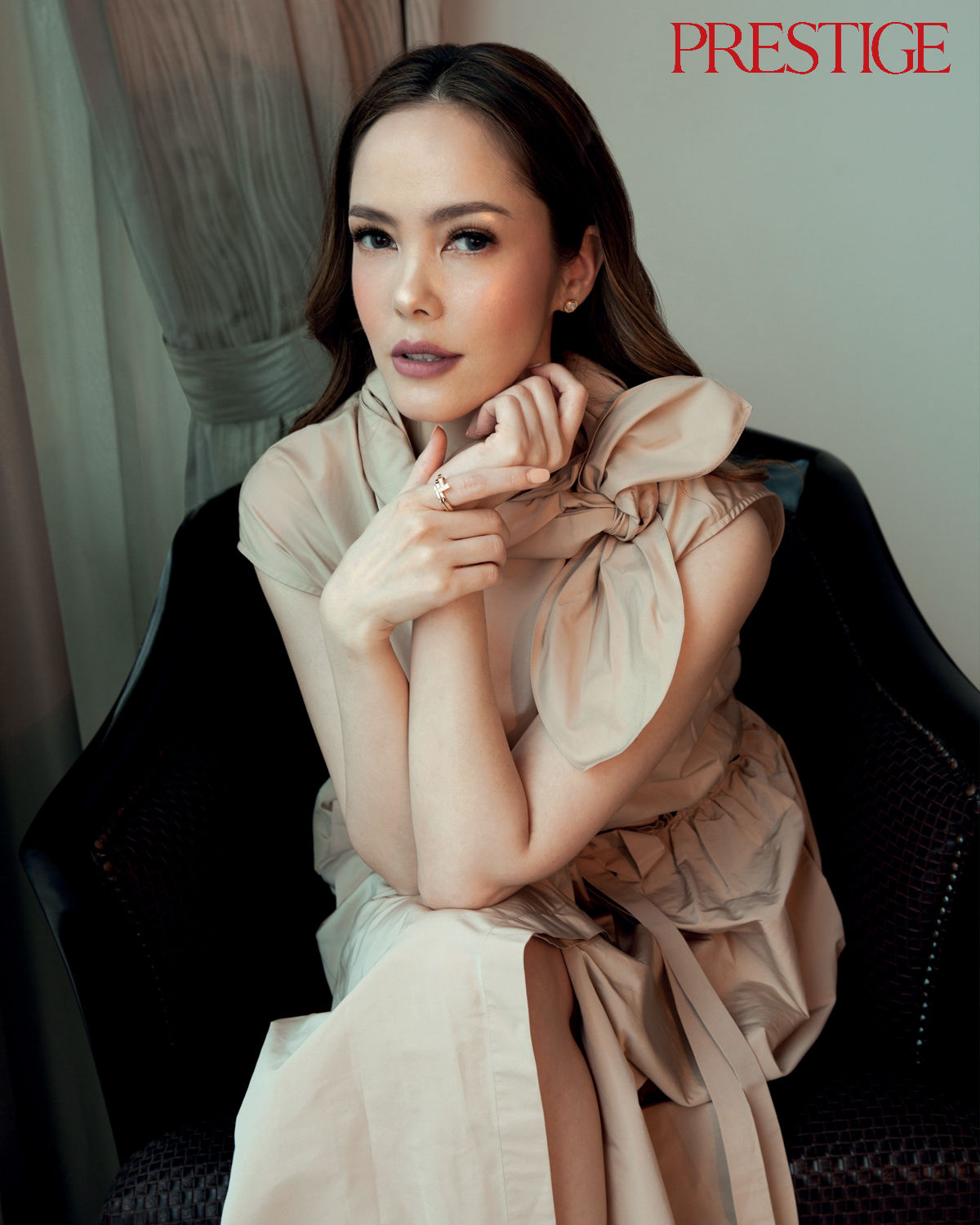 "It shows that during this pandemic, people are actually coming together under a spirit of collective effort. Of course, we know that the government is also working hard and we can't be too critical of them because almost no leader could completely handle this situation on their own. All of them are going through the same hardships. As I said before, what we can do is to be part of the solution. I'm not saying this not because I'm a public figure; nor is it because this is a group of celebrities. It is also not something that can only be done by those who have money. What I'm trying to say is: Anyone can help. No matter how small, as long you want to help, with whatever resources or skills you have, it can make a difference."
In Cathy's view, the medical workers struggling at the frontlines of this crisis deserve to be called the heroes of today. "They sacrifice themselves to fight for us. Sometimes, we take this for granted and don't appreciate them enough. We need to highlight their lives every single day since it's not easy to be able to wear hazmat suits every day, not being able to go about basic daily routines such as going to the restroom whenever they need to, eating and drinking properly or even having enough time to rest. Another thing that is more devastating is that they are not able to see their loved ones."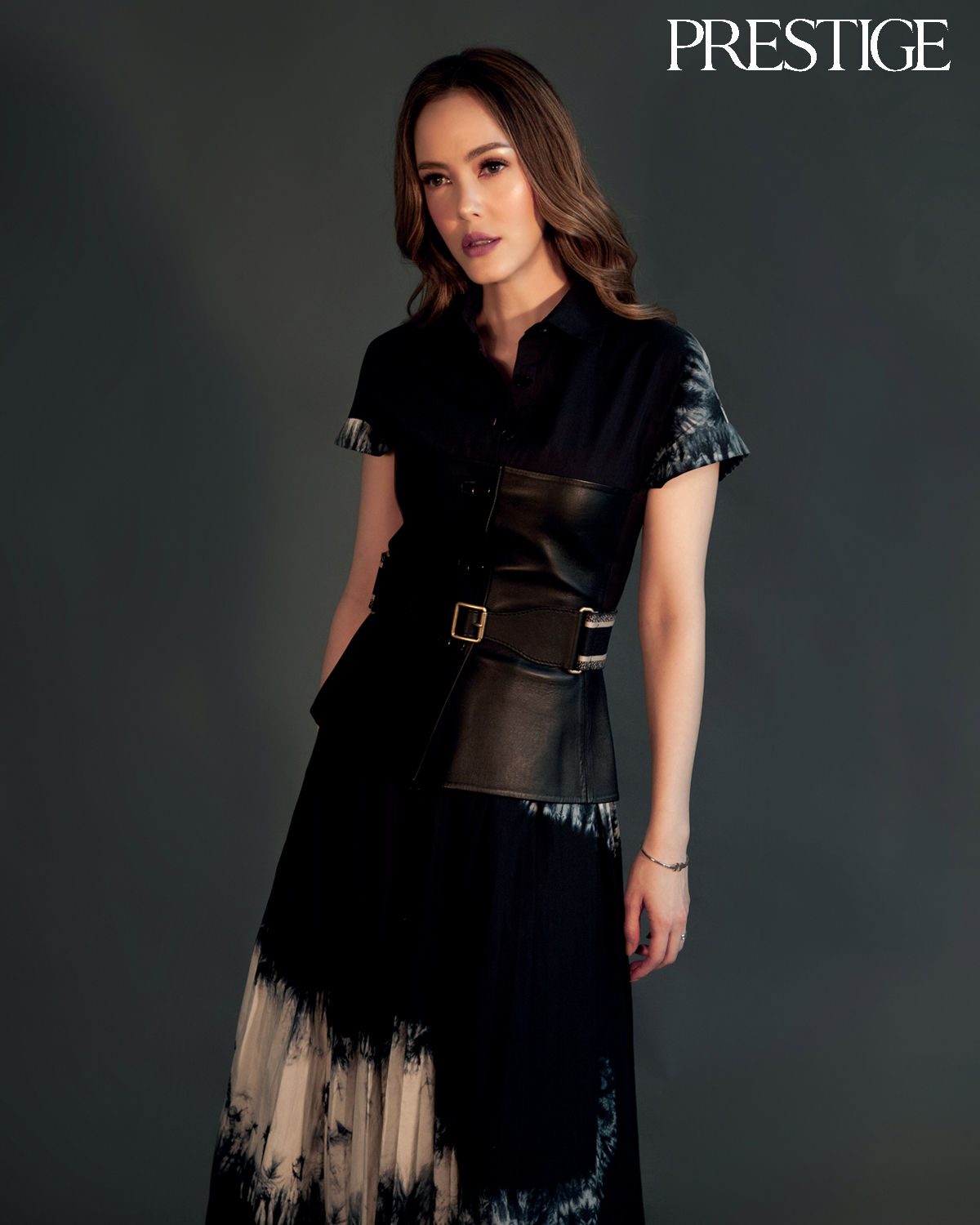 As she worked on this project, Cathy also gained a new perspective on life. "Doing this fundraiser for the past four months gave us a sense that we can imagine the real battle out there, and the many emotions that arise from pessimism – the fear, anxiety and sadness all around us. I learned to shift all of this into being grateful for everything I had. I was able to better appreciate the moments we have, our health and being able to spread good news anywhere and anytime."
Cathy hopes that more and more Indonesians can follow government policies meant to save people's lives. "Let's not be selfish," she exhorts. "This is not just a regular flu; this is a matter of life and death. We can participate in easing the situation by staying at home whenever possible. If not, then please, put a mask on every time you go outside. Wash your hands regularly, bring hand sanitizer, respect social distancing and follow the health protocols. The lockdown has been lifted because the economy needs to keep going, but it's important to change our mode of thinking from 'my survival' to 'our survival'! We have to work and think together, because no one knows when this will end. The vaccines are still in progress, but during this time, every small gesture we do matters."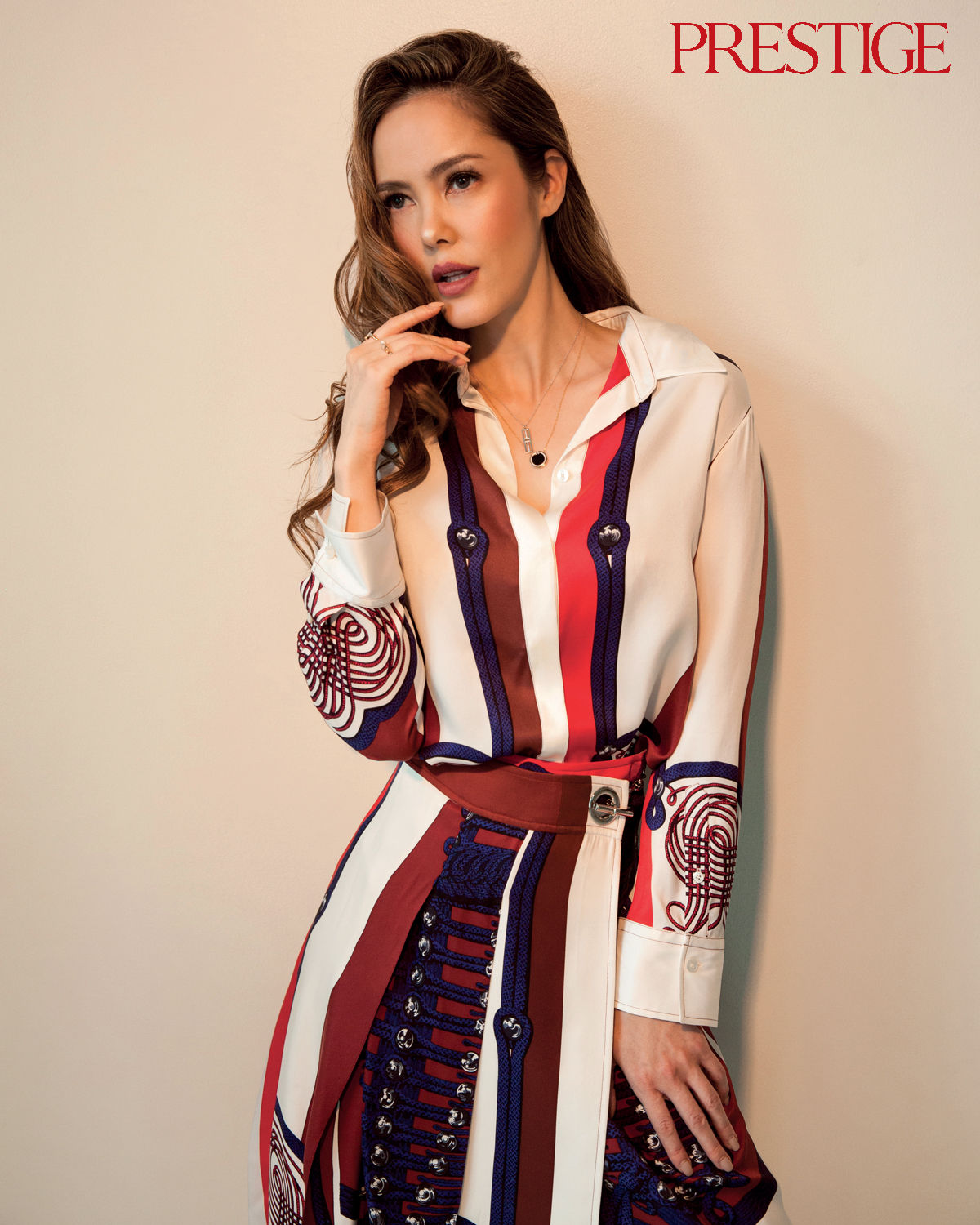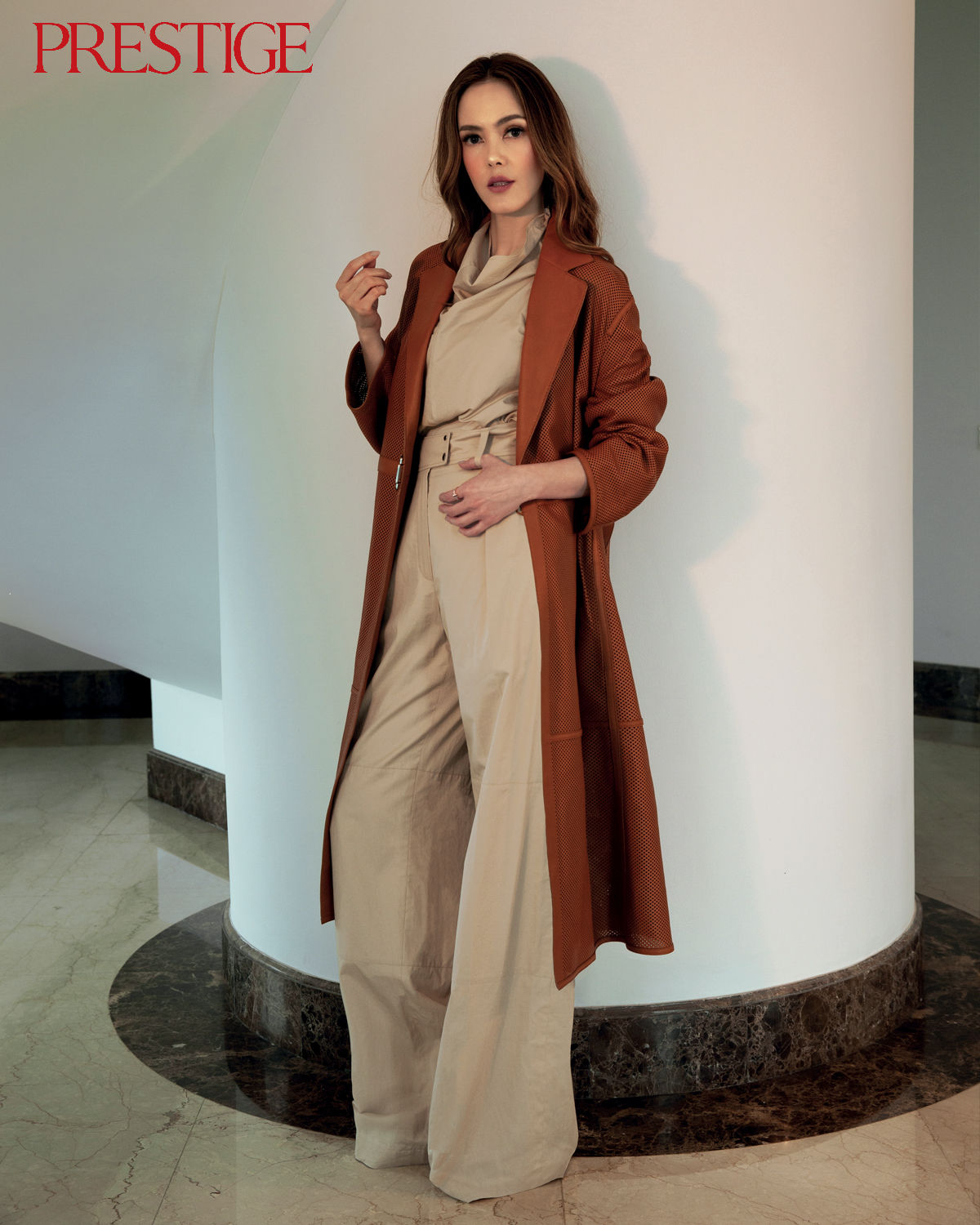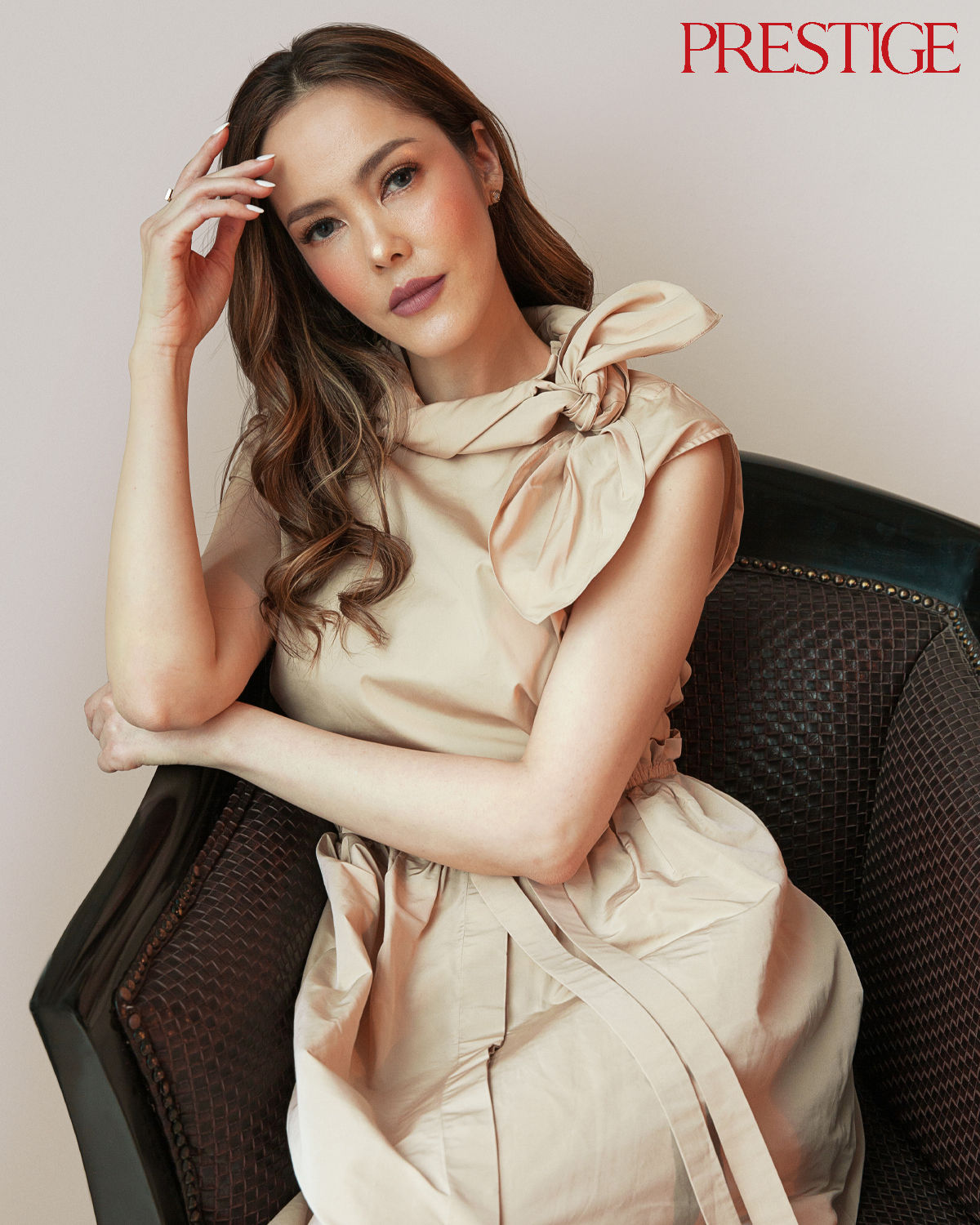 Get the hard copy of Prestige's August issue featuring Cathy Sharon now — click here. Download the digital version of the issue on Magzter, Gramedia Digital or Press Reader. ⁠
PHOTOGRAPHY RONALD LIEM
STYLING LINTANG HUTAMI
HAIR BY ARUM
MAKE-UP BY YOLANDA PRAS