En route to her new role as a wife, Emily Jaury chats with Prestige about her wedding, the nature of relationships, and making through the year
Eldest of the three Jaury sisters and founder of Love and Flair, The Comfort Knit and Bodies.co, Emily Jaury is ready to embark on a new journey with her upcoming wedding. Set to be held in Jakarta this early December, preparations for the small, intimate event were almost done by the time of writing. People say that preparing for a wedding can sometimes make or break a relationship, what with the complexities and challenges of bringing two families to agree on various decisions. But thankfully such is not the case for Emily and her partner, as things actually brought her and the two mothers involved closer together. Of course, it hasn't been a smooth ride all the way what with the pandemic forcing Emily and her partner to prepare multiple wedding scenarios, go through multiple – three or four – date changes and face extra amounts of stress. "It was like having a full-time job on top of a full-time job," Emily confesses.
Originally, Emily was supposed to get married by early September in Amankila, Bali, with 100 guests in attendance. But she and her husband-to-be cancelled plans for the September event in August when the second wave of the pandemic showed no signs of abating. As they had already paid all the vendors, they had credit that they had to use. So, when things started looking up in mid-September, they spontaneously decided to invite no more than 30 of their closest friends to spend a weekend with them, use up their credit and celebrate together.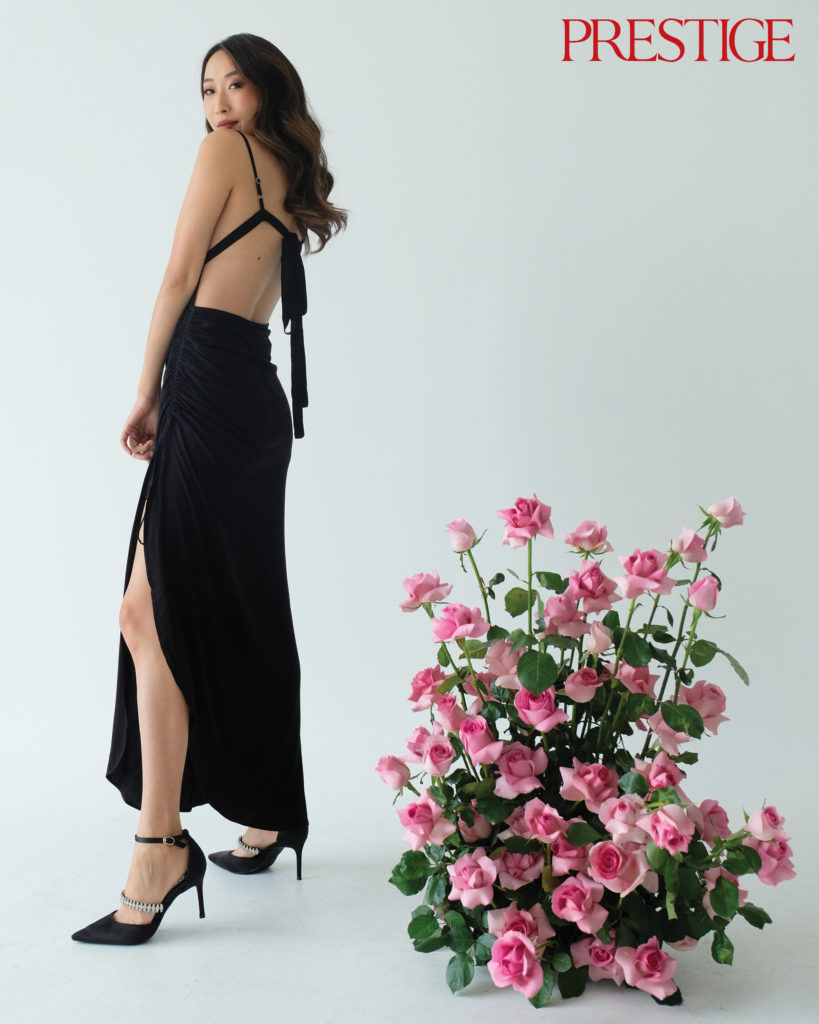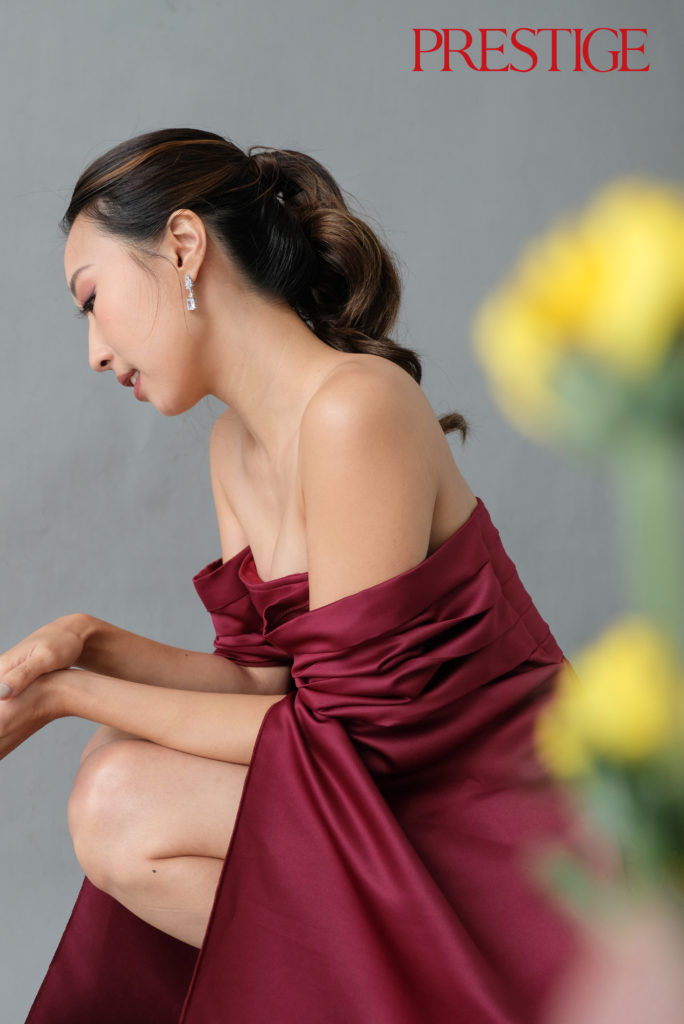 Every little girl has their own wedding day clearly pictured, with details about the day perfectly listed down to the last details. But it turns out that Emily is not that kind of girl; she doesn't have a dream wedding in mind and never even thought about it until she had to. And working in the fashion industry, she is so used to planning, executing and attending huge events and lavish parties that when it comes to her own wedding, she just wants something small and intimate.
Relationships are never easy and making one last is perhaps best described as a perpetually-ongoing project. Emily says she is still figuring it out but that she also recalls a piece of advice that her older friend gave her once: that relationships take a lot of work and just because you get married, it doesn't mean that a happy ending until the end is guaranteed. Emily, however, is confident that the there's great communication and understanding between her partner and herself, despite the fact that there are more differences than similarities between the two.
Emily also has plans for a short honeymoon, then moving into their new home and going back to work once it's all settled. With all that's going on – from the wedding, to work and collaborations – she admits that she doesn't have anything resembling a work-life balance. On that note, she remembers Oprah's famous line: "You can have it all, just not all at once." This is something that Emily really resonates with; and while she has a lot of help both at home and at work, she definitely doesn't want to glamorize having a perfect work-life balance because she simply doesn't.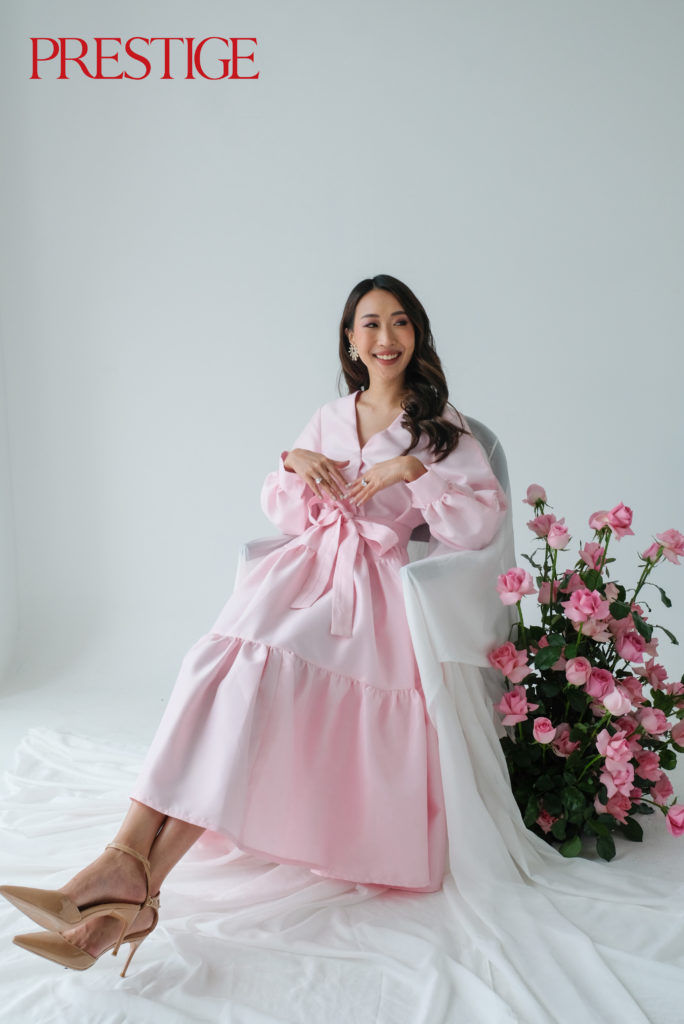 Having graduated university when she was just nineteen years old and then started working soon after, Emily has always felt that she grew up too fast and had big responsibilities that in a way made her rigid. If she had the chance, she would want to be more selfless and to be more relaxed about everything. But due her determination and straightforwardness, Emily managed to establish a successful business at a young age. She keeps herself motivated by avoiding negative people, marking her goals but remain flexible andm more importantly, taking responsibility for her own results. "In the beginning of my career, I was very ambitious and quite selfish in a way. I would say yes to any opportunity because I had a lot to prove to myself; that I can 'make it.' I realized after years that it's not enough. I had to shift from a 'me' mindset to 'what can I do for others?' And that's what keeps me going. I want to bring value and be a blessing to the people around me."
Emily's taking it a day at a time now, learning to better appreciate the present, enjoy the process and refrain from always chasing the next goal and high. The pandemic taught her to practice gratitude and that there are so many things that are outside of her control.
All in all, however Emily's thankful that her loved ones are still here and well. The past couple of years really taught her that a lot of things that we prioritize before are shallow. No amount of achievement, wealth, or fame can even come close to your loved ones' wellbeing. But there's always sunshine after the rain and she believes that no matter how bad things yet, there's still hope so keep faith for new possibilities.