Multidisciplinary designer duo KYOKO INODA and NILS SVEJE share their passion for the trade and their journey in the design world through their company, INODA+SVEJE.
Sometimes, it takes two brains with impeccable creativity to create masterpieces, and designers Kyoko Inoda and Nils Sveje can attest to that. Inoda went to Milan to pursue education at ISAD, while Sveje studied at the Royal Danish Academy of Fine Arts. Fate brought them together, and with a great passion for furniture, they joined forces in 2000 to give birth to their brainchild INODA+SVEJE.
Initially serving as a consultant for product development and industrial design, the company has created high-end furniture pieces, embracing a sensitive and harmonious approach. INODA+SVEJE have also partnered with international manufacturers, including Minotti and Miyazaki Chair Factory—with whom they incepted the 2011 IF Product Design Award winner, the DC09 Dining Chair. In a conversation with Abdurrahman Karim, Kyoko Inoda and Nils Sveje talk about the story behind their company, collaborations, and their view on furniture design.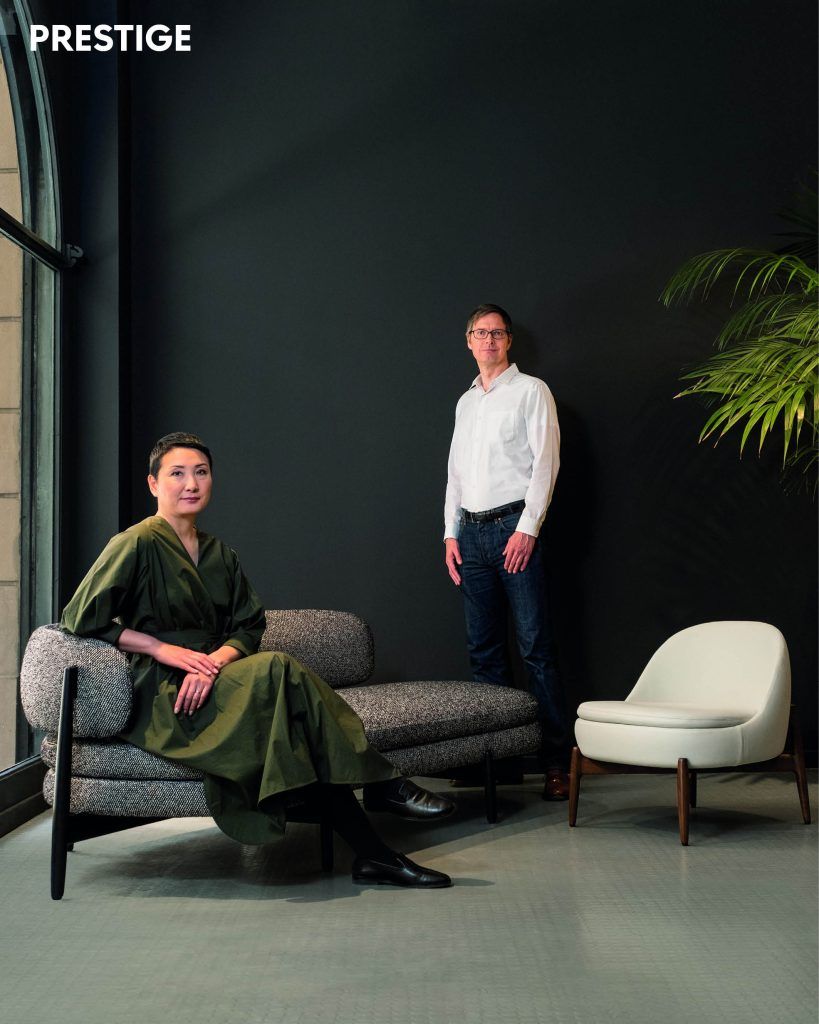 How did you first discover your passion for architecture and design, particularly furniture design?
We are both trained in industrial design and architecture. Since our early days together, our interest and strong points have been in product development technologies and processes. But quite early on, we found that only a few designers apply this in a modern way to the more classic product groups. The effect and satisfaction are much greater for us working with traditional products and materials in new ways, and furniture appears to be the top.
What is it about furniture design that appeals to you?
Everyone can relate to it, and there are infinite sources of references that also makes it more challenging and, thus, more interesting.
Moving on to your design company, INODA+SVEJE, can you share the story behind its inception with us?
Shortly after we met, we moved to Copenhagen, where we founded our company, initially as a consultancy for industrial design and product development, creating many products, especially medical devices. Over the years, our passion for furniture grew until, eventually, to our great pleasure, furniture is all we do now.
What is the vision you carry with INODA+SVEJE?
The objects around us, especially those we are in intimate contact with, can bring comfort and richness to our lives beyond their primary function. A chair is much more than the ergonomics of resting the body. When you sit down, your hands wander over the surfaces and put material and form into play beyond the way most people regard aesthetics, and we wish to tell that through experience.
How would you describe your approach to design?
Analytical. We can obtain the function of resting the body in many ways, but processing a natural material in a meaningful way is much more challenging. We design for that process by applying our values.
We looked at your creations and chairs has a special spot in your heart among the furniture pieces you crafted. Is it true, and if so, why?
Chairs are so common and diverse that we have more ideas than we could ever realise, but we also love to make other furniture. We have done design for medical, transportation and renewable energy, so furniture, and especially chairs, is more the result than a start for us.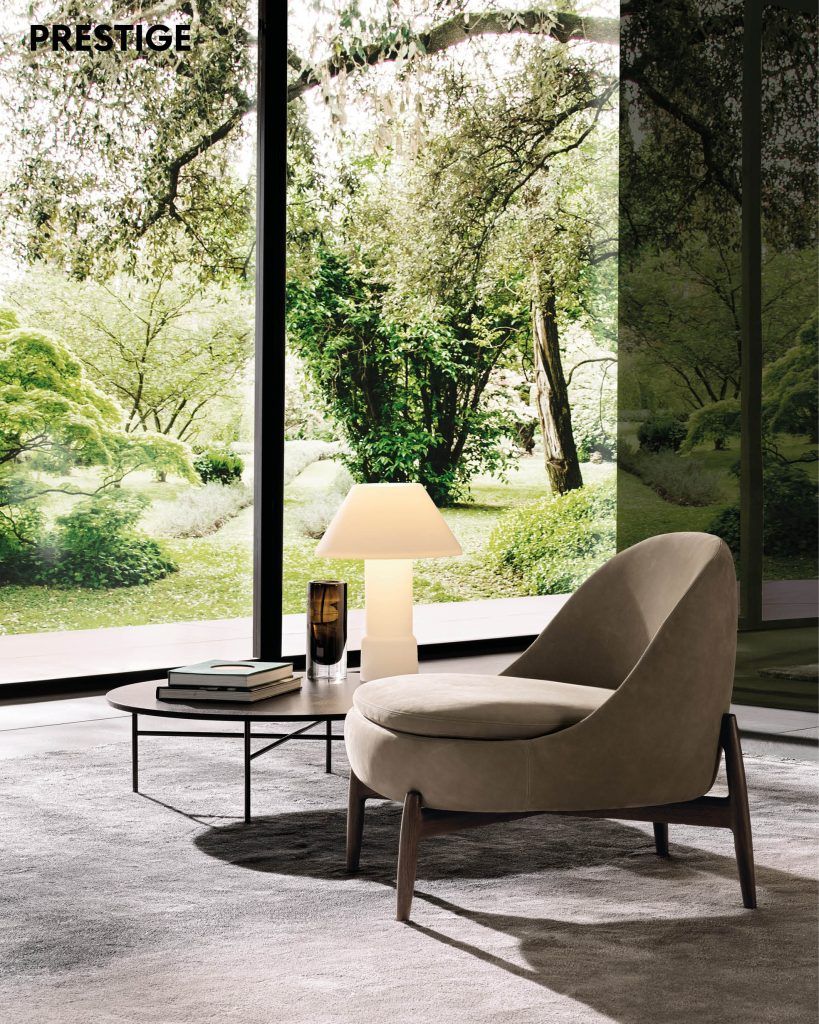 You have collaborated on several projects with several manufacturers all over the world. Which projects do you find most memorable?
Miyazaki and Minotti. Miyazaki because he was the first to believe in our vision of mixing modern processes with traditional artisan production. Minotti, for the trust in our works for the high-end in the context of a historical company with such an astonishing heritage.
One of your creations, the DC09 dining chair, designed in collaboration with Miyazaki Chair Factory, won the IF Product Design Award in 2011. What elements make the chair so unique?
The chair was designed specifically for the workshop where it is produced, with CNC machinery and traditional cabinet maker skills, both on a level that blew our minds when we saw it.
You established INODA+SVEJE Gallery in 2013. Can you tell us more about what the showroom offers customers and designers?
As much as we wish to understand all aspects of the material and manufacturing process, we also want to bring the user closer to the design process. The gallery is a great way to have contact and understand the thoughts of our end users, and we get to see all the beautiful homes to where our furniture goes.
What are your plans for the gallery?
We would love the galler y to be bigger to show more furniture but keep the same concept.
Last year, you collaborated with Minotti. What's the story behind it?
Minotti is our most important client. The relationship was born from open discussions regarding values in furniture design and how we can preserve them during development. We started with Yoko's creation in a process involving the Minotti family. Then, we introduced Lars and Sendai in the positive and creative momentum it created.
Can you tell us more about the concept and pieces of your collaborative collection with Minotti?
We can enrich our products with natural organic shapes. Minotti has several, but we explored remarkable upholstery for this collection: Yoko carries more of our combined experiences in woodworking and Sendai, more upholstery.
Talking about design in general, from your point of view as a designer, what are the current trends in the design world?
We don't pay much attention to the flow of trends, but sustainability is one to keep in mind.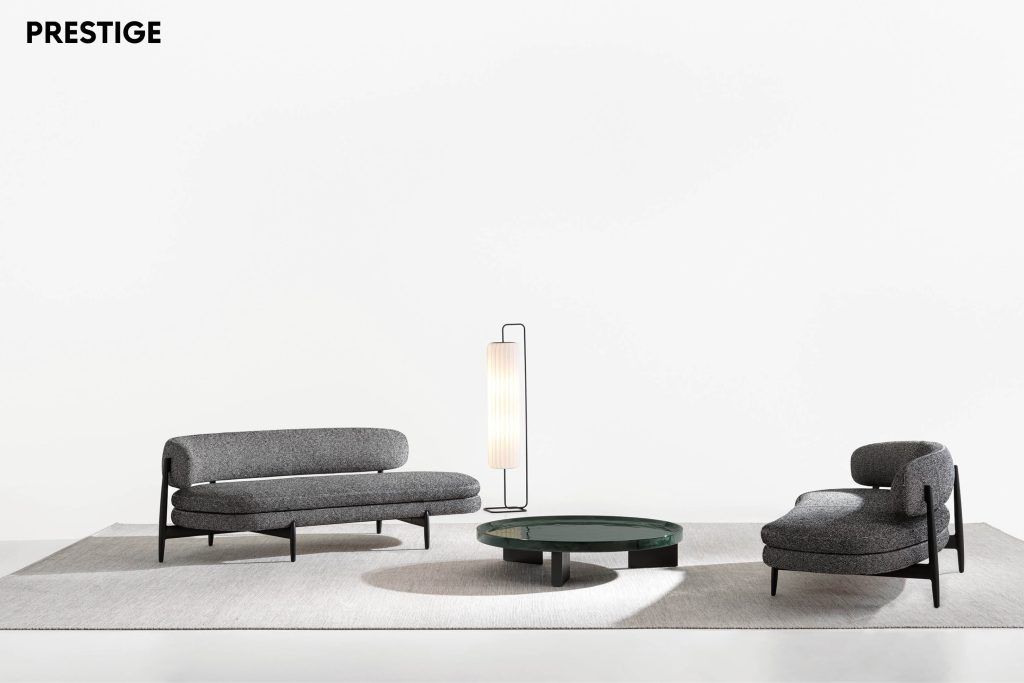 The word "good" definitely has various interpretations, but from your perspective, what constitutes a good design?
First of all, its function. Then comes factors such as the value it conveys, if the shape reflects the material and manufacturing process, and how well the material works in primary use and durability.
What would you say are your most vital attributes as a designer?
We have a lot of respect for our partners and clients. We also wish our products to be a natural evolution for our clients and an enriching addition to users' homes—more a healthy evolution than a revolution for everyone involved.
When working as a duo, differences arise in ideas and opinions during the designing process of furniture pieces. How do you handle these situations?
We have created our process by which we first define our objective by words, so when sketching and developing technicalities, we already have a reference and goal in mind. In this way, the discussion is more about how to reach the goal rather than what the goal is to keep the conversation constructive. We share the idea that for anything to work for us, we need both of us to love it, so no one is interested in forcing anything.
Do you have any future collaborations or projects you could share with us?
We are very fond of the partners we currently work with, and these collaborations are evolving, so new products should come out of this.
What's next for INODA+SVEJE?
Tough question. We like where we are now, so maybe the answer is just a lot more of that. We draw a lot of inspiration from our travels, especially in Asia. Hopefully, we will keep finding remarkable artisanship and maybe new collaborations.
Lastly, what is your biggest hope for INODA+SVEJE?
Being of mixed cultures, the look of our furniture working across borders worldwide is of high value to us.
Words Abdurrahman Karim