Polly Purser has nearly always called Bali home. The Director of Heritage of the island's beloved John Hardy artisan handcrafted jewellery company has been living there for most of her life, and she has no plans ever to leave.
Her parents came to Bali in the 1960s for their honeymoon and, like so many, instantly fell in love with the island of the gods. Polly moved to Australia when she was eight years old, then came back to Indonesia, to Java to be exact, where her entrepreneur father Warwick Purser lives. She moved to Bali to work for John Hardy almost 20 years ago. An admirer of the Balinese style of adornment and decoration, she studied Jewellery and Object Design at Sydney University and did a double major in Social Work and Community Development.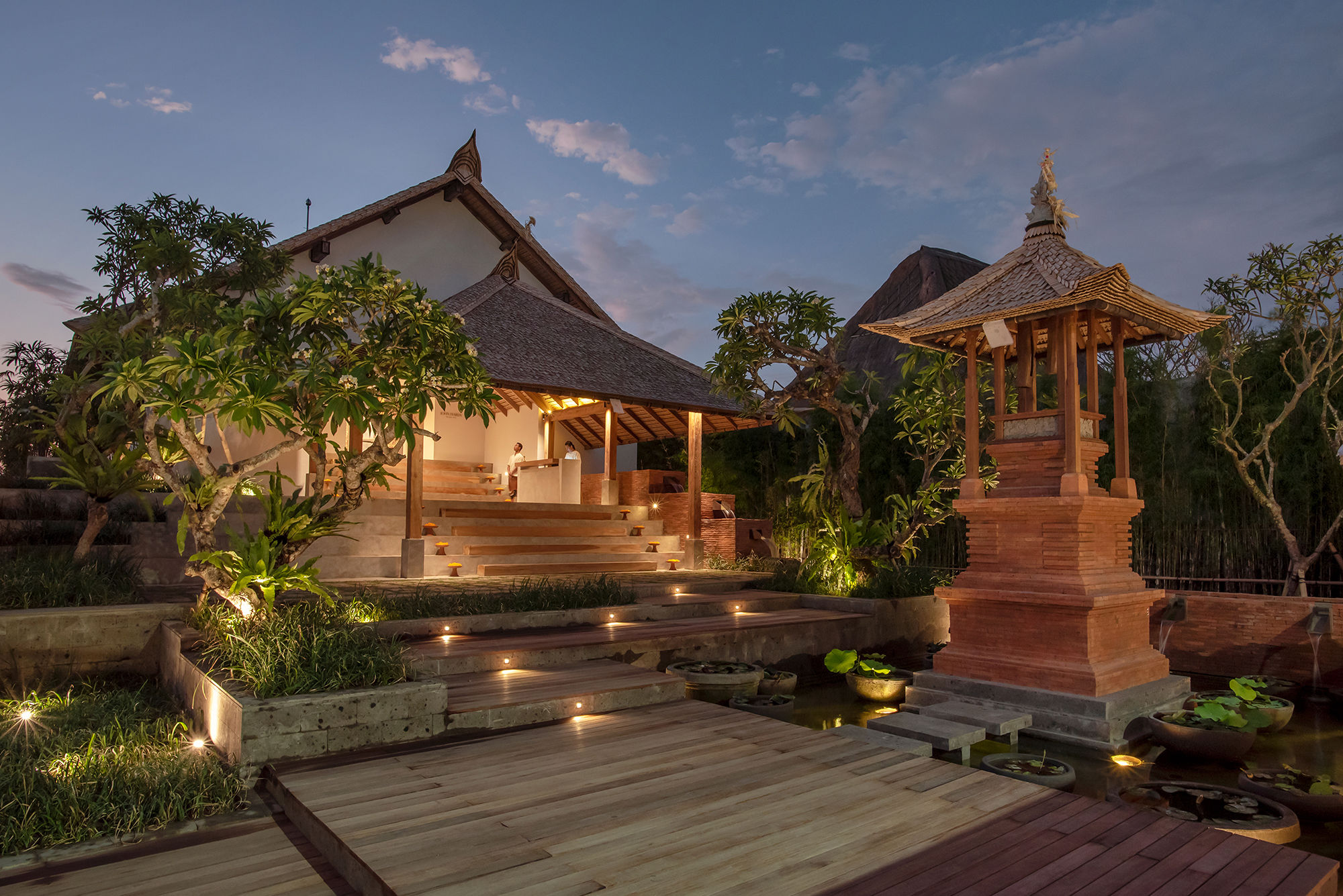 Polly's first job at John Hardy was as Design Director. Six years ago, she took up her current role. She was working on a book project with photographer Rio Helmi and her father when she visited the John Hardy workshop and met founders John and Cynthia Hardy. Polly's role today covers everything from regional marketing and PR to managing the company's corporate social responsibility programmes and "to share the rich heritage of John Hardy with people visiting us on the island and globally. My work entails identifying and preserving what is so unique and special about what we do here. It's about the heritage of the brand and its relationship with the local culture, traditions and community."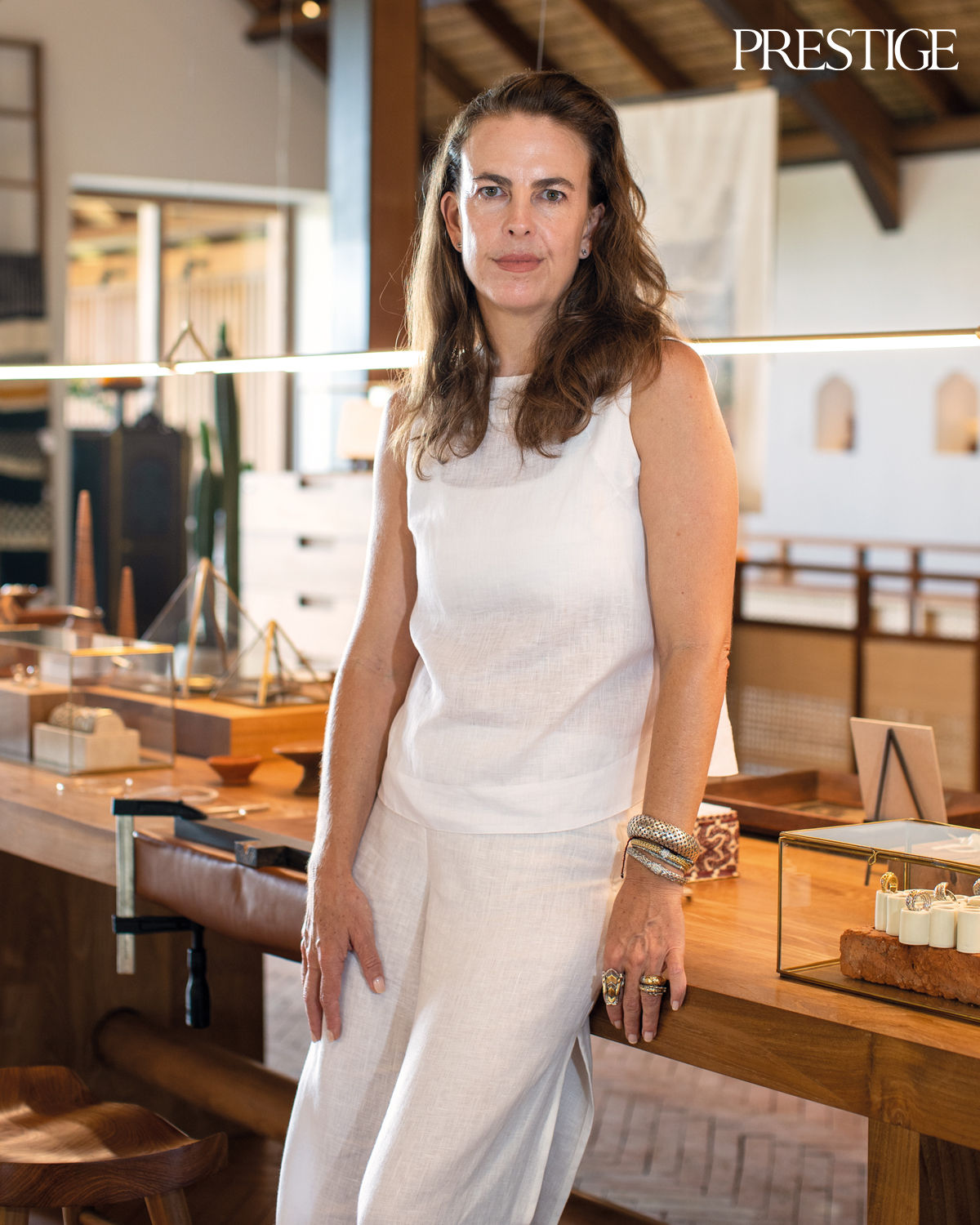 Prestige visited Polly at the stunning new John Hardy Boutique and Gallery in Seminyak. The boutique pays homage to the Balinese heritage of artisanship and community. Traditional Balinese architecture elements abound, including a hand-carved wall depicting village life and mythology, local artefacts and a splendid bale kulkul. The location supports an exciting calendar of workshops, exhibitions and events, while offering traditional and contemporary Balinese food and drinks. You can expect a memorable, immersive multi-sensory experience when you visit the new boutique, from a warm and welcoming atmosphere to customised floral fragrances, the food and drinks served at the "John Hardy long table", and the Gamelatron installation by artist Aaron Taylor Kuffner.
There's also a master artisan working the brand's chain-weaving process so that guests can experience the technique at first hand. The Long Table Kitchen is inspired by the Ubud workshop's tradition that provides lunch for the artisans and staff each day. A daily lunch menu is created in collaboration with Locavore, a restaurant offering contemporary European fare. All seasonal ingredients come from local producers and dishes are served family-style at the long table. Also, there's Jamu Bar, which features a collection of innovative cocktails inspired by Indonesia's traditional health drinks.
"What we want to do here is to create something that is more like an experience space and an oasis," Polly explains. "So, the store really is about giving our customers a different feeling and different sense of being here in Seminyak. When people walk into the gallery, they are often amazed by not just the size of it, but the feeling like you are at somewhere else. It's a dynamic space and there will always be surprises."
Sustainability is an important matter for John Hardy. It's not only about the environment, although the company cares very deeply about minimising the impact of jewellery manufacturing. It's also about serving the community. John Hardy jewellery is created by hand, by local artisans, to conserve tradition and culture as well as make sure that the local community flourishes both financially and socially. "The people, the traditions and the culture are all important to us," Polly says. "We also have a programme that takes young apprentices from orphanages here to be trained for a career with the company."
How does Polly think John Hardy's mission has evolved through the years? "I think it's all really demonstrated in this Seminyak boutique," she replies. "The company is strongly connected to Bali's heritage, but in a very modern way. It shows that we connect with Bali through architecture, its rituals and sense of hospitality. There's something quite modern about the way that the jewellery is displayed, the way the store has come together, the fact that it offers not just jewellery, but also a restaurant and a bar. I think this is an exciting evolution for the brand."