In her first solo cover shoot for Prestige, Selly Wilson shares about her fandom, motherhood and doing good for the community
This is a story about a simple admiration that turned into something truly great. When Selly Wilson discovered the fandom for South Korean boy band BTS in 2017, it was only an expression of pure enthusiasm and admiration for the band. As that admiration continued grow, the mother of two channelled her passion into an authentic creative expression – an art exhibition, and one that was quite successful.
The positive feedback that poured in from fans enjoying the exhibit kept her going. And Selly wanted to do more. To that end, she reached out to the fanbase and established a community called Senyum Army. While it was just for fun in the beginning, that fan-based group has evolved into a foundation that has helped a lot of people. To learn more about her journey in the BTS fandom and her venture into philanthropy, we sat down with the former actress for a quick chat.
Hi Selly, great to have you with us again. How are you?
Thank God I am well and healthy. Wow, it's been a long time since 2017! I was a mother of one then and now, a mother of two. [Laughs]
In a nutshell, what has changed since 2017?
Well, since 2017 I become a fan of BTS and joined the BTS Army. It changed my life. I feel younger and happier and I have a lot of new friends too since I became part of the BTS Army.
More than just a simple fan, you successfully held your third BTS Exhibition last year at Plaza Indonesia, despite the pandemic. What was the most memorable moments from the event?
The third RUMAH Exhibition went well. It was a very big challenge to hold an event during a pandemic. At that time, it was unimaginable that things would worsen, as the number of Delta cases was getting higher and the exhibition had to be postponed due to the emergency public activity restrictions, where all the malls had to be temporarily closed. So, everything had to be rescheduled. But when we were able to run the exhibition for two months, we counted 13,700 visitors. I'm very grateful that I was able to go through it all and the exhibition ran well even with strict health protocols.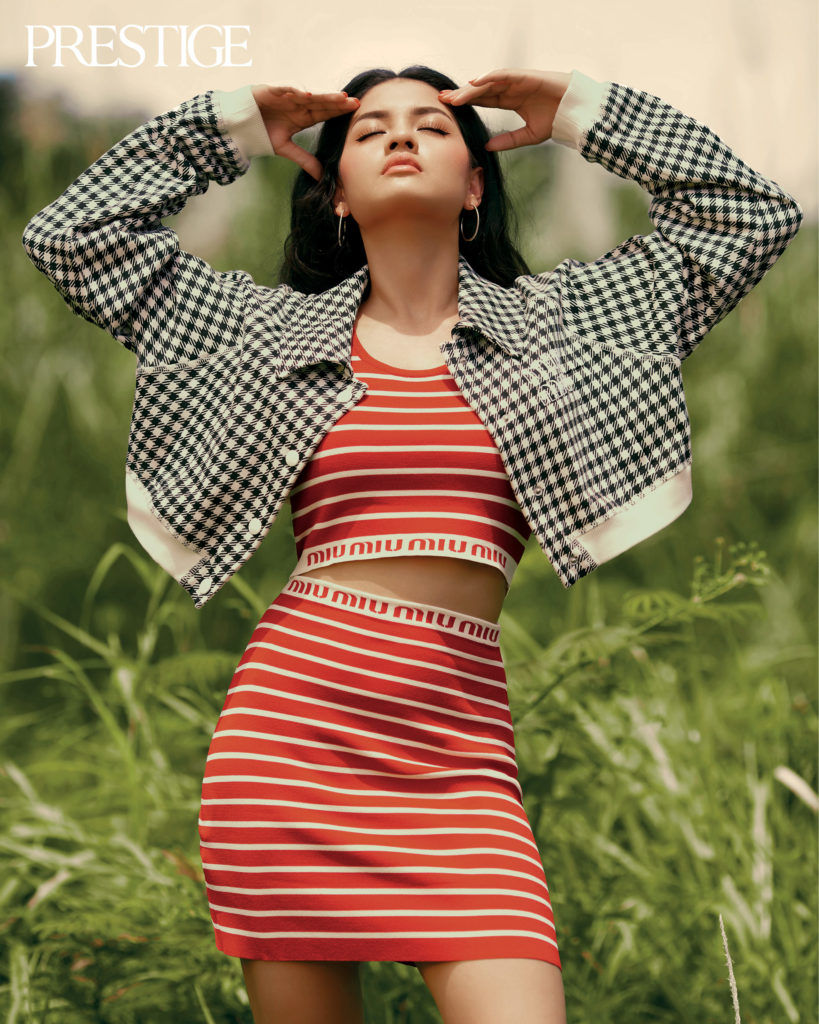 Will there be another exhibition this year?
Yes, that's right, I'm making another project for the BTS and Army anniversary this June-July. This charity event will be in collaboration with UNICEF Indonesia, and will take the form of physical art exhibitions as well as digital art exhibitions. The exhibition will be held in Jakarta, Bandung and Yogyakarta, all with different concepts. At the Jakarta event, titled REMEDY, there will be an art installation inspired by the songs from BTS's albums and a special collaboration with Masari Group for the creation of the Black Swan installation. Masari will provide shoe collections by Korean designer Yuul Jie whose designs were worn by BTS when they performed Black Swan.
For Bandung, there will be a digital art exhibition, in collaboration with Sembilan Matahari design studio. The inspiration for this one comes from my own personal story where I have been a fan of BTS for five years but haven't had the chance to watch their concert – which is also a dream for many Army members. So, I call this one "WHEN WILL WE MEET?" In Yogyakarta, there will be seven art installations inspired by their solo songs.
You are one of the leaders of Senyum Army. Can you tell us a bit about how this fan community started?
It all started from a personal project to make an art exhibition dedicated to my idols. I did it by my own for three years and then I thought that it would impossible to make it grow if I do everything alone. I believe that teamwork is needed to make this bigger. So, I had this idea of a community that I named Senyum Army. Together, we have committed to raise funds to create an anniversary project.
"I sincerely believe that everything that is done with love can create a good impact"
Is it true that Senyum Army is now a foundation as well?
Yes. Senyum Army is committed to make others smile through our projects. We want to become more serious by working on charity projects, especially for Indonesian children, the next generation of our nation. So, we have now become Yayasan Senyum Ungu Indonesia that is engaged in social and humanitarian activities.
We heard that together with UNICEF Indonesia, Senyum Army provided ready to use therapeutic food (RUTF) for malnourished children in Indonesia. Can you tell us more about this campaign?
I have built a good relationship with UNICEF Indonesia since 2018 when I donate the sales proceeds from the paintings I exhibited to them. In 2021, UNICEF Indonesia entrusted Senyum Army for the first collaboration program between UNICEF Indonesia and the Indonesian Army with a campaign named #BTSarmyUntukAnakIndonesia to provide RUTF for malnourished children in Indonesia.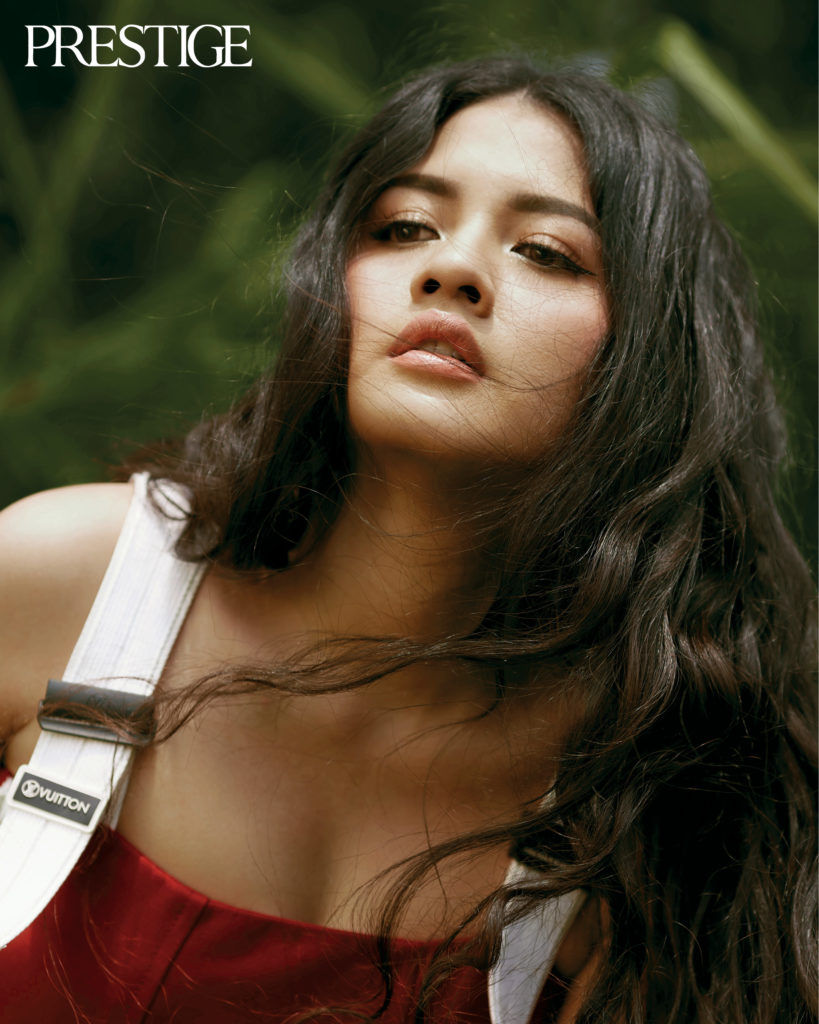 Besides that, Senyum Army also coordinated the distribution of 10,000 doses of COVID vaccines. How did you make that happen?
Yes, we assisted the government to accelerate COVID vaccinations in July 2021. Together with GoTix and Greater Jakarta Metropolitan Regional Police we held a free vaccination centre for 10,000 people. We made the vibe different with installations inspired by the BTS song Stay Gold. We also played BTS DVDs in the observation room to help those who are anxious about injections to be more relaxed. The project went smoothly and received the attention of many local and foreign media. We even received praise from the WHO Director-General, Dr. Tedros, through his Twitter account.
And your philanthropic journey didn't stop there. This year, again with UNICEF Indonesia, you launched a Back To School program to help 4.3 million Indonesian children without access education. What's the story behind this collaboration?
This year, with our new program "Back To School," we want to help Indonesian children who have dropped out of school to be able to return, especially children whose parents do not have money or those who have lost their parents during the pandemic. In addition to direct donations to UNICEF through KitaBisa and UNICEF's virtual account, proceeds ticket sales for this year's exhibition will also be donated to UNICEF.
"For me, healing is a personal and sacred process that shouldn't be labelled as a trend. We should respect those who are in the process and vice versa"
In your opinion, what does it take for a charity organization to create real impact these days?
The community helps a lot. Because the more people give their support, the better-known the project becomes.
How important are influencers, spokespersons or ambassadors for a charity foundation like Yayasan Senyum Ungu Indonesia?
Senyum Army currently has 90 active members. Our members come from many different backgrounds and professional fields. We have actresses, doctors, notaries, entrepreneurs and many more, aged between 18 years old to 45 years old. For me, personally, everyone in the Army is an influencer in their own way. When we have a project or anything related with BTS, we always use social media to share information. I sincerely believe that everything that is done with love can create a good impact.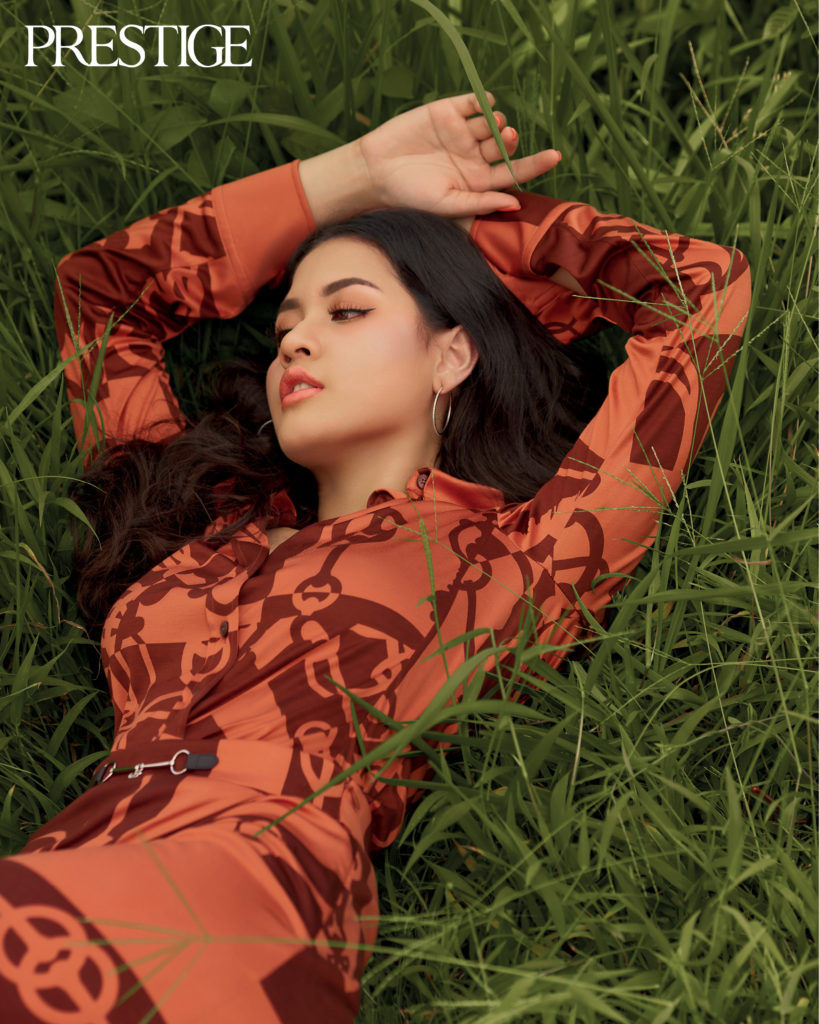 With being a full-time mom and all your philanthropic activities, how do you balance your day-to-day schedule?
I think I'm handling it well. I can do my work or meetings from home without having to leave my responsibilities as a mother.
Your first child is becoming a pre-teen. How do you handle this in-between stage? Are there any lessons that you learned from it?
Most of the time, I try my best to be a good friend for her. But there has to be a line between being a parent and a friend. Kids need boundaries, rules, and guidance. And that is what my husband and I have to provide as parents. But handling a pre-teen needs extra effort. Gwen is very close to her father, so that's a good thing because she really listens to him.
"We want to become more serious by working on charity projects, especially for Indonesian children, the next generation of our nation"
Is your daughter also a big fan of BTS?
No! [Laughs] Gwen is not a BTS Army member. She likes alternative rock and she is also into bass guitars even though she's so elegant. Gwen learned to play the bass guitar from tutorial videos on YouTube. She's so different from me. Every time she enters my BTS collection room she always said "Oh my God, mama" because it sometimes seems like I'm more of a child than her. I collect albums, concert DVDs, merchandise, BT21 dolls and also BTS toy figures.
Today everybody talks about the need for "healing." What are your thoughts on this trend and what is your ideal way to heal from stress and fatigue?
For me, healing is a personal and sacred process that shouldn't be labelled as a trend. We should respect those who are in the process and vice versa. Nonetheless, to unwind and help me release fatigue, I watch anything related to BTS: Their online concerts, their merch collection and so on. Music is one of the best ways for me to release stress. Their lyrics are very therapeutic and it actually helps so many people during their sad days.
With travel once again becoming easier and many destinations opening their doors, do you see yourself going on long journeys anytime soon?
I'll be going to Singapore in the near future for a medical check-up, and to a paediatrician and allergy specialist for my son. Then, I'm planning to go to Korea in June for the BTS anniversary concert. It's been a while since I went on a pilgrimage, so I want to go to Rome and Italy again. I really miss my Europe vacations.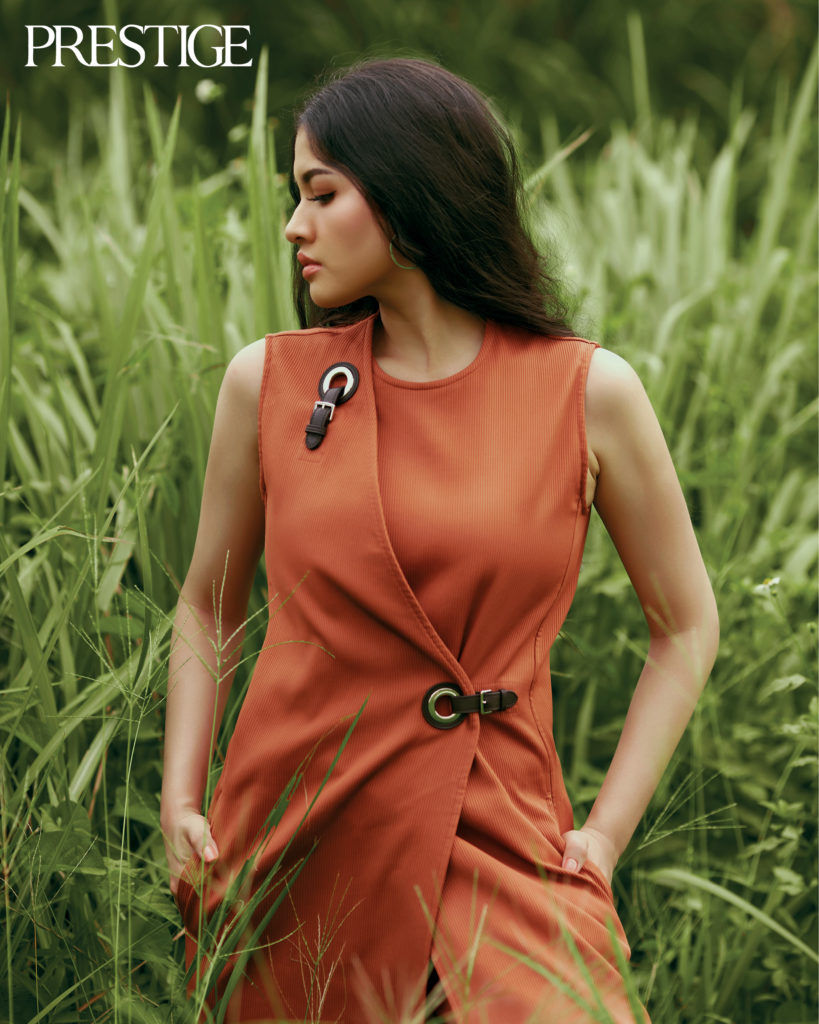 You once said that you "love fashion because there are no rules" and that "fashion is essential because it projects your personality." Can you tell us a bit about how your preferences in style and fashion has grown through the years?
I still believe that fashion has no rules and I'm applying it now even though I have grown older. But the way I style myself does not reflect my age. I make it fresh and young. Now I'm into bold colours because it creates a fun and young statement. As for make-up, I'm currently obsessed with Thai and Korean styles as they are more natural, so it goes well with my wardrobe.
Last question, what are your hopes for the rest of the year?
First of all, I hope we can really get out of this pandemic, with my husband, children, friends and family all healthy. Then, I hope all the charity projects that I'm working on this year can run smoothly and bring happiness to people. I hope I can watch a BTS concert this year. That's my biggest hope as I have waited for five years for this moment.
Photographer Eandaru Kusumaatmaja | Styling Safina Harys | Makeup Apriliza Neosevituri Aulia | Hair Iwan Taufik | Digital Imaging Artist Metodius Arfantyo | Styling Assistant Bagoes Abyoso