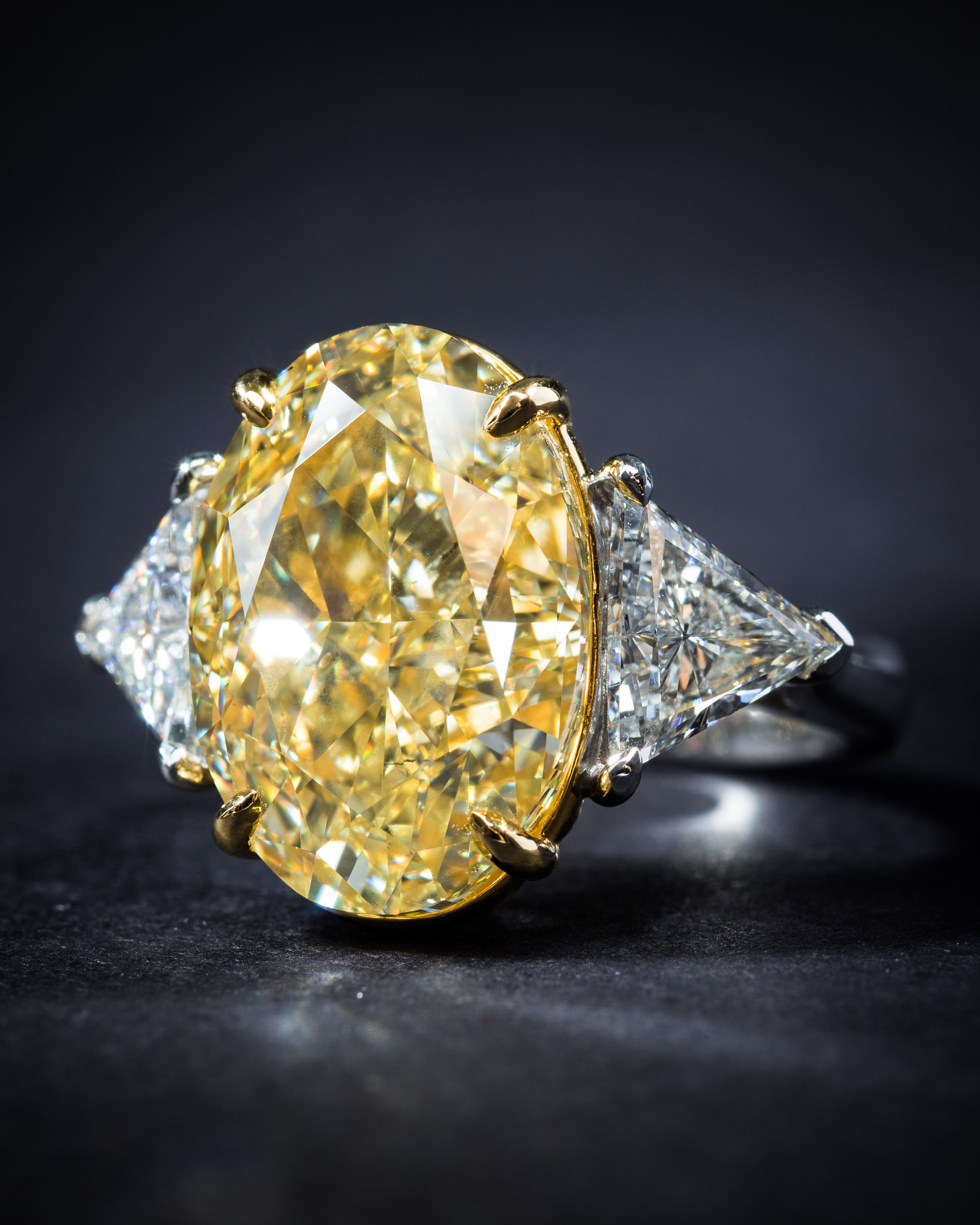 Have you ever feel lost when it comes to choose your next "investment" in jewellery and timepieces? One perfect solution for this is to visit a jewellery and timepieces festival. You will be able to choose, compare, and pick the ones that will suit you the most without spending too much time looking for the right pieces. From October 12-21, JeweLuxe Singapore 2018 will see over 77 eminent jewellery houses, heritage brands and independent designers present some of the most exquisite, luxurious and cutting edge works of art worth up to SGD100 million, including pieces worn by celebrities worldwide. This year, you will also see a much wider collection of everyday ready-to-wear jewellery pieces and the largest gathering of 11 Académie Horlogère des Créateurs Indépendants (AHCI) independent watchmakers in Asia.
Helmed by Angela Loh and Nelson Lee, JeweLuxe Singapore 2018 will go beyond a traditional jewellery exhibition and present an experiential platform that will heighten appreciation and consequently drive sales of fine jewellery and timepieces that celebrate sophisticated living as well as traditional and excellent craftsmanship.
To encourage this, the festival this year will feature meticulously curated showcases alongside a line-up of spectacular events and collaborations, including couture fashion presentations featuring fine jewels paired with the works of celebrated Asian fashion designers throughout Edition 1 and Edition 2 of the flagship exhibition; the return of The Savoir Series; the launch of Forum du Temps, a fraternity for watch collectors and enthusiasts; the introduction of an all-new JeweLuxe Culture Club presented by Sulwhasoo; an exclusive Vestige Series inspired by the collections of the Asian Civilisations Museum; as well as special island wide showcases featuring art and unique watch events.
EDITION 1 / ICONS & RARITY / OCTOBER 12-16, 2018
RARE JEWELLERY
The first five days of the festival will highlight important jewellery pieces boasting rare gems and iconic designs from around the world, with the limelight on curated showcases such as Icons of America, Japanese Virtuosos and Resplendence of Singapore. This year's curated Icons of America gallery will present celebrated jewellery designers including the likes of Arman Sarkisyan, Gumuchian, Sylva & Cie and Moritz Glik, augmented by iconic and legendary Hollywood photographer, Timothy White's cutting edge contemporary photography. Other highlights will include Ancrea, Jurio and Tomoko Kodera for Japanese Virtuosos; and Jaipore by Ritu Aurora and Infiniti Jewels for Resplendence of Singapore.
Rare and exclusive gems will lend further shine to the festival with jewellery aficionados being treated to a remarkable presentation of unparalleled rare and precious gems from acclaimed jewellery houses such as Bayco (USA), Cicada (USA), Mouawad (USA), Zydo (Italy) and Hans D. Krieger (Germany).
PRE-LOVED LIMITED EDITION WATCHES
Watch collectors will also have much to revel in, with JeweLuxe Singapore 2018's showcase of pre-loved limited-edition watches comprising the F.P. Journe Chronomètre à Résonance Rose Gold, Rolex Day-Date Yellow Gold with a rare ferrite dial, Cartier Ballon Bleu 33mm "Panther Spots", and A. Lange & Söhne Zeitwerk Striking Time Rose Gold, curated by Betteridge, trusted American retailer of jewellery timepieces since 1897.
EDITION 2 / ARTISTRY & CRAFT / OCTOBER 17-21, 2018
ARTISTRY & CRAFT
The second leg of the festival will cast a spotlight on the artistry and craft of jewellery, watches and clocks from Europe and Asia. Brands include the likes of Lore (France), Oressence (France), Louise C Factory (Switzerland) and Ferrari Firenze (Italy) for the Uniquely from Europe showcase, while a strong line up of Asian designers will feature in the Audacious Asia display, which will be divided into two segments; The Exceptional Audacious Asia and Audacious Asia.
Académie Horlogère Des Créateurs Indépendants (AHCI)
Another major attraction of this Edition will be its curated showcase of 11 watch and clock makers from the Académie Horlogère Des Créateurs Indépendants (AHCI), up from just four participants in 2017. Featuring names such as David Candaux, Aaron Becsei, Ludovic Ballouard, Sinclair Harding, and Meccaniche Orologi Milano, JeweLuxe Singapore 2018 will see Asia's largest ever gathering of AHCI members presenting their art through the storied tradition of watchmaking. Independent watchmakers including Swiss watchmaker, Krayon, will also make a shining addition to the prestigious line-up, with the brand's masterpieces guaranteed to delight timepiece enthusiasts.
EDITION 1 & 2 | THE EXCEPTIONAL
Across both Editions 1 and 2, JeweLuxe Singapore 2018 will also be presenting a high profile showcase of The Exceptional jewellery houses and designers of illustrious heritage, rarity, design and craft from around the world, including Vihari (Singapore), Federico Buccellati (Italy), Magerit (Spain), Caratell (Singapore), Baerjewels (Hong Kong), Gyan Jaipur (India), Moiseikin (Russia), Heinz Mayer (Germany), and more.