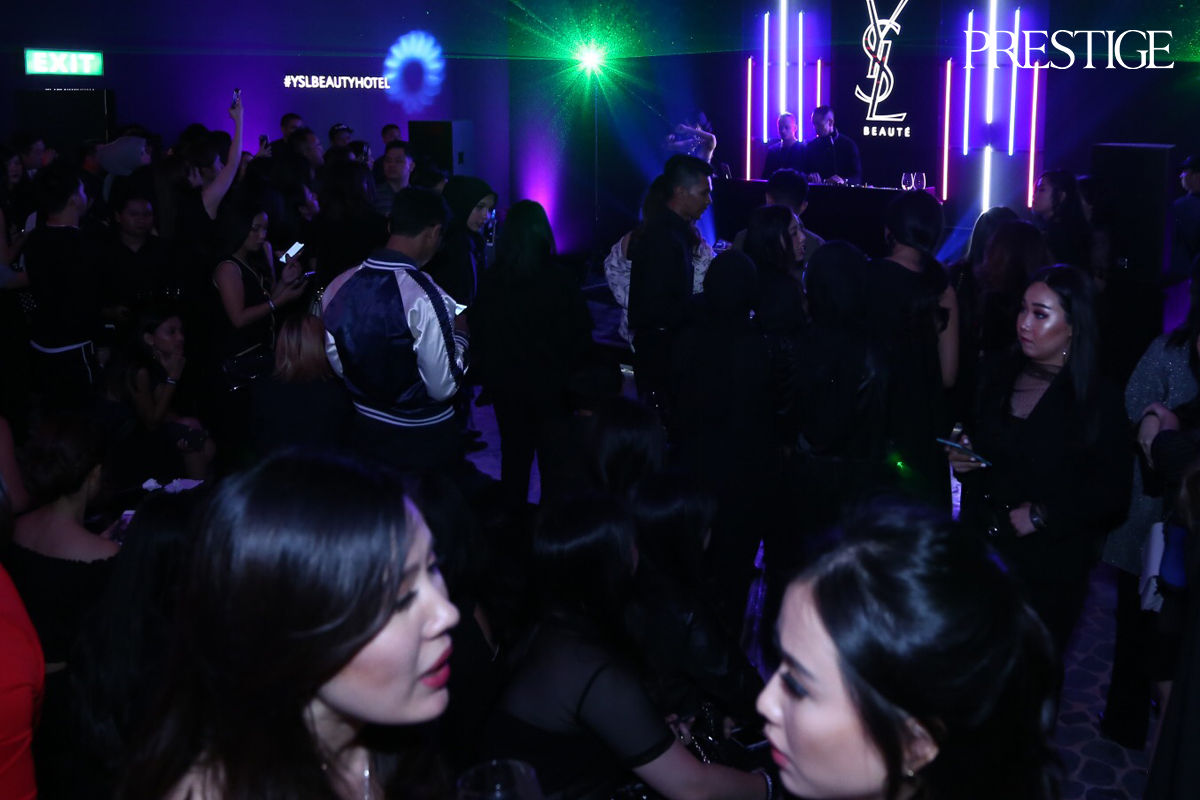 Back
Le Lobby
Le Lobby
The YSL Beauty Party Scene
The YSL Beauty Party Scene
Le Lobby
Rouge Pur Couture The Slim Matte Lipstick
Volupte room
Volupte room
Volupte room
Volupte room
Yves Saint Laurent homage wall
The YSL Beauty stage
YSL Beauty collections
YSL Beauty collections
Volupte room
Paola Tambunan
Paola Tambunan
Wulan Guritno
Christina Wijaya
Irna Mareta
Shahnaz Anindya and Noi Aswari
Mia Egron, Erlangga Rahman, Caroline Foo, and Susy Suprantio
Harumi Sudradjat, Ayla Dimitri, Paola Tambunan, and friends
Fang Tatis, DJ PDouble, and Dana Rizky
Ronald Liem, Caroline Foo, and Umesh Phadke
Airyn Tanu
Jessica Ludovica
Fang Tatis
Michelle Pangemanan
Fang Tatis and Dana Rizky
Publisher/Editor-in-Chief Ronald Liem
Erlangga Rahman
Qiqi Franky
Cindercella and Ben Sihombing
Rumman Amanda
Kezia Karin
Mita Soedarjo
Michelle Pangemanan, Noi Aswari, Shahnaz Anindya, and friends
Ayla Dimitri
3/40
The YSL Beauty Party Scene
4/40
The YSL Beauty Party Scene
6/40
Rouge Pur Couture The Slim Matte Lipstick
11/40
Yves Saint Laurent homage wall
12/40
The YSL Beauty stage
13/40
YSL Beauty collections
14/40
YSL Beauty collections
22/40
Shahnaz Anindya and Noi Aswari
23/40
Mia Egron, Erlangga Rahman, Caroline Foo, and Susy Suprantio
24/40
Harumi Sudradjat, Ayla Dimitri, Paola Tambunan, and friends
25/40
Fang Tatis, DJ PDouble, and Dana Rizky
26/40
Ronald Liem, Caroline Foo, and Umesh Phadke
30/40
Michelle Pangemanan
31/40
Fang Tatis and Dana Rizky
32/40
Publisher/Editor-in-Chief Ronald Liem
35/40
Cindercella and Ben Sihombing
39/40
Michelle Pangemanan, Noi Aswari, Shahnaz Anindya, and friends
On November 9, The Warehouse in Plaza Indonesia Level 5 has been taken over by YSL Beauty and became a beauty mecca from until November 11. The coolest Instagrammable rooms were filled with its latest products and signature style of Yves Saint Laurent. There were Le Lobby, Live Showcase Room, Volupte Room, YSL Beauty Club, you name it. DJ PDouble, Dana Rizky, and Fang Tatis led the crowd with their hottest tunes for the night.
Also visit: Sneak peek at the hottest beauty event of the year from YSL Beauty
#YSLBeautyHotelID was held from November 9-11 with the opening day for the VIP, and two days for the public who already registered their names to YSL Beauty in Indonesia. See more pictures from the event in the gallery.