Return to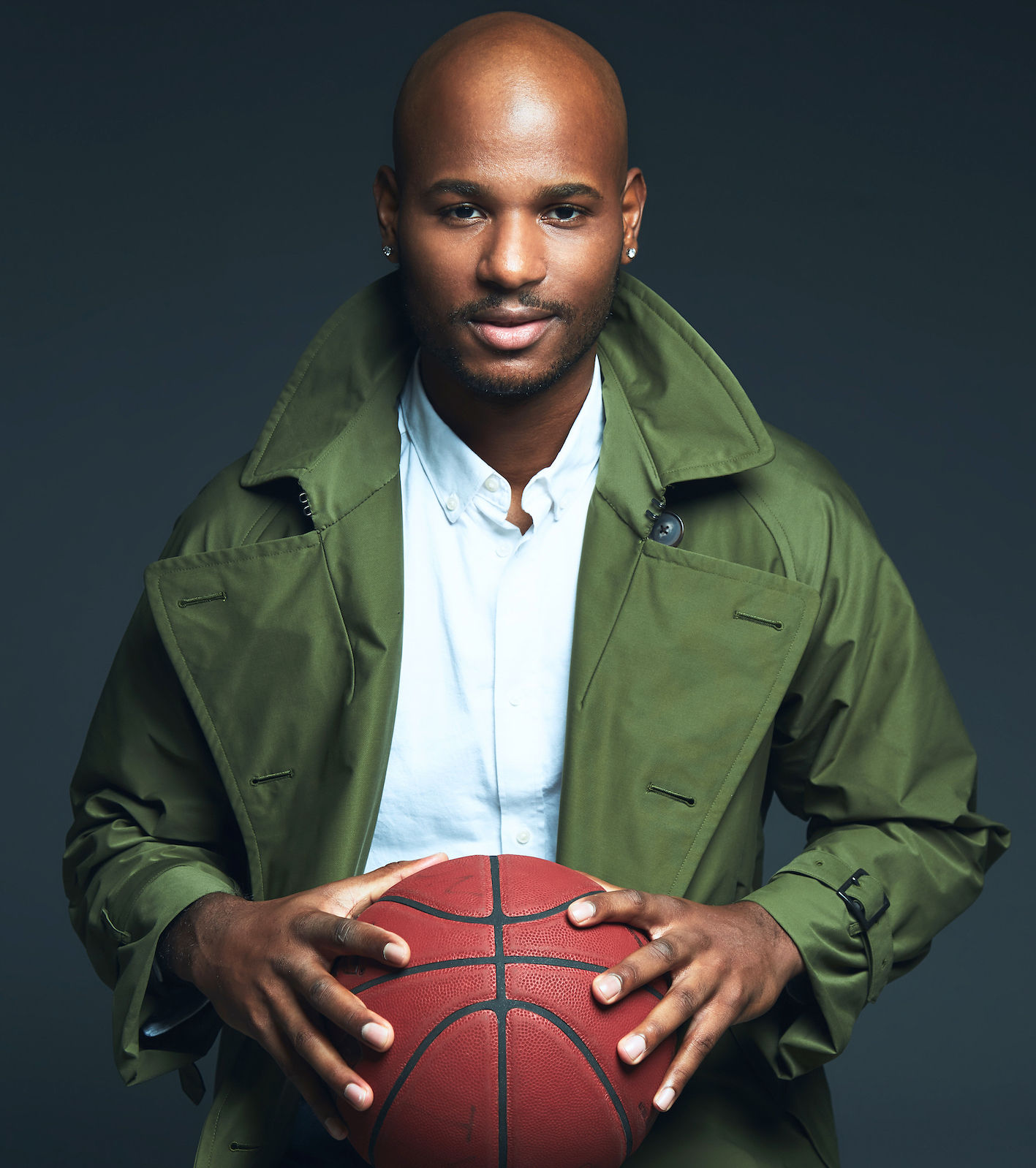 Bryant Austin
He has two striking signature traits in common with many athletes we've come across: unwavering determination and focus. No wonder, then, that it's taken such a short time for Bryant Austin to make his mark in Hong Kong after arriving here in 2014. He's won several basketball championships, been featured on billboards and advertisements around the city, and has appeared in a Chinese movie (Big Brother — released earlier this year). "It wasn't a big part," he says, barely suppressing a smile. "But it sure was fun!"
A player in the A1 Hong Kong basketball league and a professional trainer and coach, he's not only fulfilling his dream of being a pro athlete but making the dreams of many others come true. Hundreds of his Instagram followers are young players in Hong Kong who leave him notes, learn from his coaching and thank him profusely for raising their game.
"I wake up and walk down the streets in Hong Kong smiling on most days, looking at Chinese shop signs, thinking about how insane my life has been up to this point and how much more amazing it will be tomorrow," he says.
His life wasn't always quite so glamorous; growing up meant basketball remained the one constant in his life. "It was my older sister, Brittany, who lit the fire and desire within me to turn a dream into reality, and use basketball to become something special. Brittany was fearless on and off the court, and was by far the best basketball player I knew," he says, his admiration palpable with every syllable. He grew up in a small town in the rural United States Midwest, then moved around until university, where he found himself on the court — as did managers scouting for new talent.
While chasing his lifelong dream of playing in the NBA, his management sent him to Hong Kong, where he helped the Eastern Long Lions win their first championship — and he was named most valued player. It was a sign to not rush back to the US, as he'd made Hong Kong his home. "I fell in love with this city — I've always had great respect for Chinese and Asian culture, so it was an easy decision."
As with any sportsman, distinct goals are always set. "My ultimate goal with basketball is to give back to the youth and others who want to use basketball as a tool to reach their next level."
All of 1.98 metres tall, he towers over his students, who all try to emulate his moves on court, but he sees a lot of himself in them. This motivates him to inspire the next generation to be great and have a similar passion for the sport as his own. "If I can progress daily and accomplish my goals, so can they," he says.
At present, he has no plans to leave this Asian city of dreams. "I've built a great following and fan base in Hong Kong through basketball," he says. "They've supported me since the day I landed here, so I feel in my heart that this is where I should be."
When asked what's next for him, his answer is the same as his advice to his young disciples: "Anything is possible."
---
Trench coat: Coherence
Shirt: Austin's own