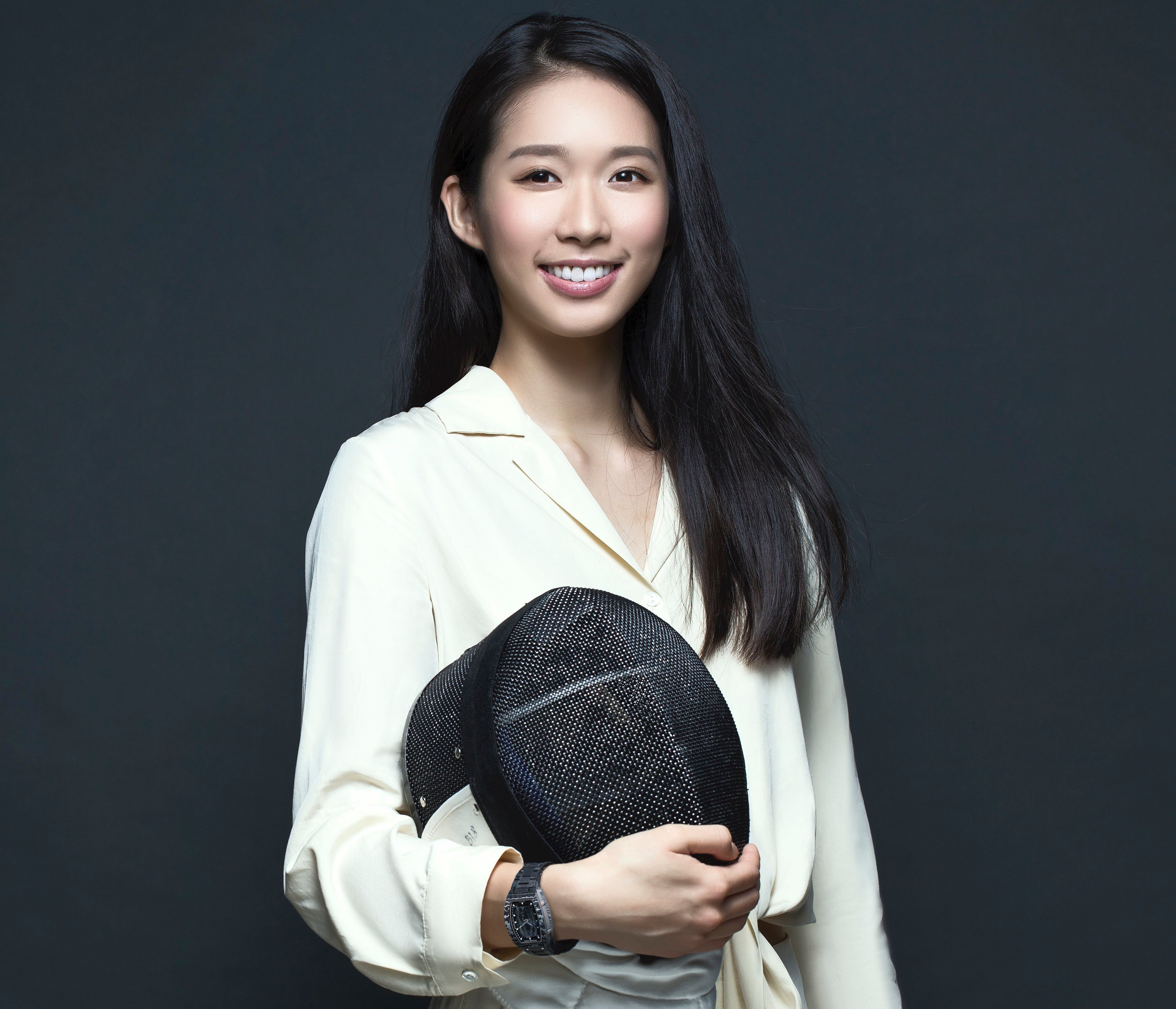 Vivian Kong
Olympic Fencer
Vivian Kong is on top of the world, in more ways than one. Shy, smiley and surprisingly humble, the 25-year-old Stanford grad is currently ranked number-one women's fencer in the world in the épée discipline and is set to represent Hong Kong at next year's Tokyo Olympics, effectively making her the "queen of fencing".
Kong, who was born and raised in Hong Kong, dabbled in various disciplines as a kid, including ballet and taekwondo, but it was her father who encouraged her to pick up fencing at the age of 11, calling it the "ballet of sports".
"I'd always dreamed of having a grown-up job in a suit instead of being a professional fencer," she says, "but after competing in my first Olympics in 2016, I realised how much I loved the sport and how much I could improve. I wanted to see how far I could go."
After her Olympic debut, when she finished 11th, beating former world champion Lyubov Shutova and narrowly losing to the then-world champion Rosella Fiamingo, Kong went on to compete in the Women's Épée World Cup in Havana in January this year, when she became the first Hong Kong fencer in history to win a World Cup title.
In March 2019, she assumed the ranking of world-number-one épée fencer, making her one of the few Hong Kong athletes to achieve such an accolade in an Olympic sport. Then, in July 2019, she clinched the bronze medal at the World Fencing Championships in Budapest – dedicating her win to the people of Hong Kong.
Given her achievements, Kong might seem destined to bring home gold from Tokyo, but it's not all been smooth sailing for the hard-working athlete who recently suffered an injury to her anterior cruciate ligament (ACL) while competing in Budapest.
"Injuries are bound to happen, but it's really about being able to overcome them and learn from them," says Kong, who's already had two ACL injuries. "The focus is on rehabilitation and recovering in time for the new season. I'm most looking forward to being 100-percent healthy so I can represent Hong Kong at my best."
To prepare for Tokyo, Kong trains for three to five hours a day, six days a week, and has adopted a vegan diet to improve the quality of her training and recovery. It takes a lot of discipline and commitment to reach the top of your sport but, to Kong, it's worth it.
"Fencing has taught me to reflect on how I spend my time and why I should work hard," she says. "Finding the right motivation makes the work meaningful and worthwhile."
---