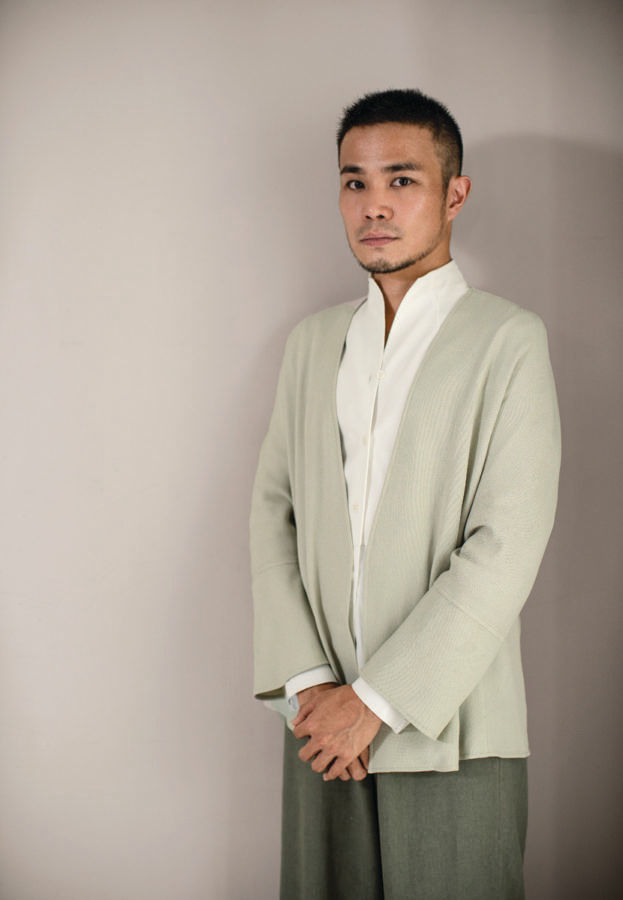 Auguste Soesastro
Fashion Designer and Creative Director of KRATON
Fashion designer Auguste Soesastro believes that his piece for the YJI auction fits perfectly into his brand's design vocabulary. "Simplistic, minimal lines lend an air of classicism, elegance, and modernity to the piece," he notes, "taking it above and beyond as something timeless. It incorporates elements of red, but it's not overpoweringly red."
Soesastro, who was born in Jakarta, and raised in the Netherlands, United States and Australia, graduated from the Ecole de la Chambre Syndicale de la Couture in Paris. The brains behind the Kraton fashion house says he was approached by a childhood friend about taking part in the heart foundation's 40th anniversary celebrations.
Known for his deceptively simple aesthetics and unique construction, the internationally recognised fashion designer uses high-end luxury fabrics with delicate tailoring techniques. Kraton collections have been showcased in New York, London, Paris, Milan and Rome.
Soesastro remarks that he's delighted to be contributing a special design to mark the heart foundation's four decades of service to the nation. "I hope that the foundation can grow in influence and that they will keep doing what they're doing for another 40 years," he says.
---