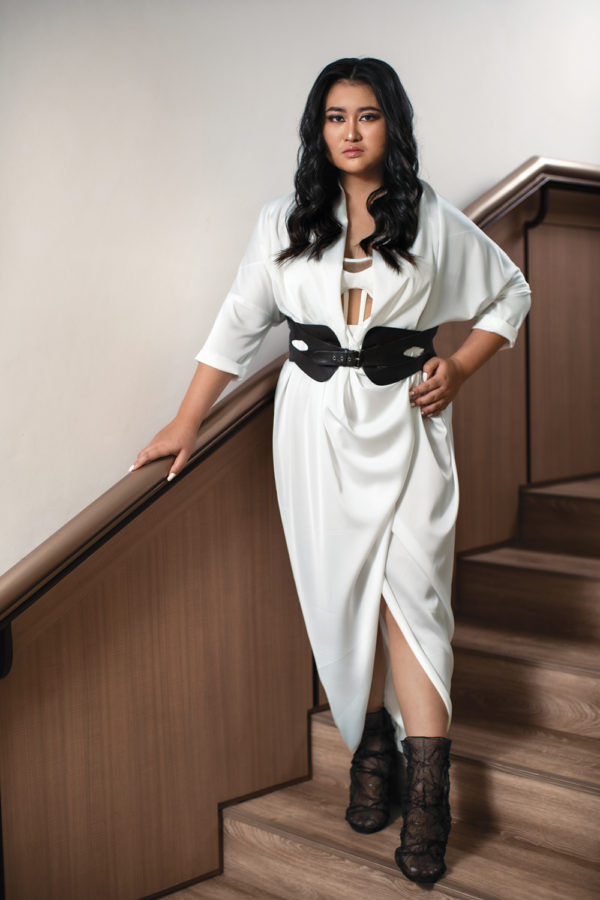 Cara Faye
Fashion Designer
For fashion designer Cara Faye, accepting a request to join the Yayasan Jantung Indonesia 40th anniversary Show Your He(art) celebrations was a no-brainer. "I immediately said yes to their invitation because I admire the work they do," she smiles. "And I think it was a very creative idea of theirs to mix fashion and art in the auction.
"I made a jacket that resembles a human heart. And we used very technical and intricate detailing on the jacket by recreating human veins. It took hours and hours, because each vein was placed individually and was sewn in after the jacket's construction was done. The base of the jacket is made of crinkled organza, which isn't a very common material to work with. All the effort was worth it. I'm happy with the way my design turned out."
An alumna of New York's Fashion Institute of Technology and Milan's Istituto Marangoni, Cara launched her own label last year. According to her website, it's "the embodiment of Cara's own ideals on sensuality and power, as the playful nature of the brand encourages exploration in self-identity. I'm a storyteller and my medium is fashion." Building on her atelier collections, the up-and-coming designer has launched a  ready-to-wear line, Cara Faye IVXX.
---