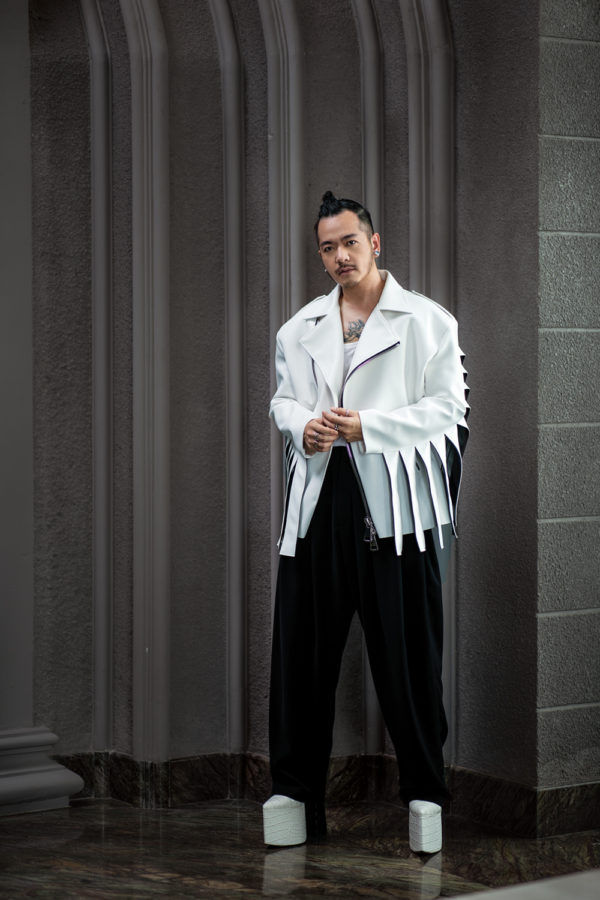 Harry Halim
Fashion Designer
Fashion designer and entrepreneur Harry Halim has a busy schedule creating collections, managing production in Jakarta and Los Angeles, and carrying out custom orders for special clients. But he could not say no to participating in Yayasan Jantung Indonesia's 40th anniversary project.
"I had a call from my friend and fellow designer Mr. Didit (Hediprasetyo)," Halim tells us. "He asked me if I'd be interested to participate, and I agreed right away because what the heart foundation does is for the good of society. I designed a white puffer jacket in a heart shape to represent a 'pure heart'. White symbolises purity, loyalty and trust. A white heart also symbolises that there should be no limit to giving back and helping people in need."
By taking part in the auction, Halim hopes to help create more awareness of the risks of heart disease and the importance of developing healthy living habits. He also hopes that YJI will build on its 40th anniversary to expand activities and influence in society.
"I hope the buzz of this event can encourage people to come together and do this kind of project more often," says Halim. "Maybe in the future it won't be just an annual event. Maybe every month they can do some kind of charity project. I also hope it will become an eye-opener for creative people who wish to help and inspire others."
---