London-based design studio Raw-Edges has collaborated with Louis Vuitton once again to create the new Cosmic Table. The husband-and-wife duo tell Annabel Tan the inspiration behind their fun creations.
They may be award-winning designers with a long list of accolades such as the Wallpaper* Design Award, the British Council Talented Award and the Design Miami/Basel Designers of the Future, but Yael Mer and Shay Alkalay do not take themselves too seriously. At their London- based design studio Raw-Edges, the Israeli couple prefers to approach design with a playful, childlike wonder.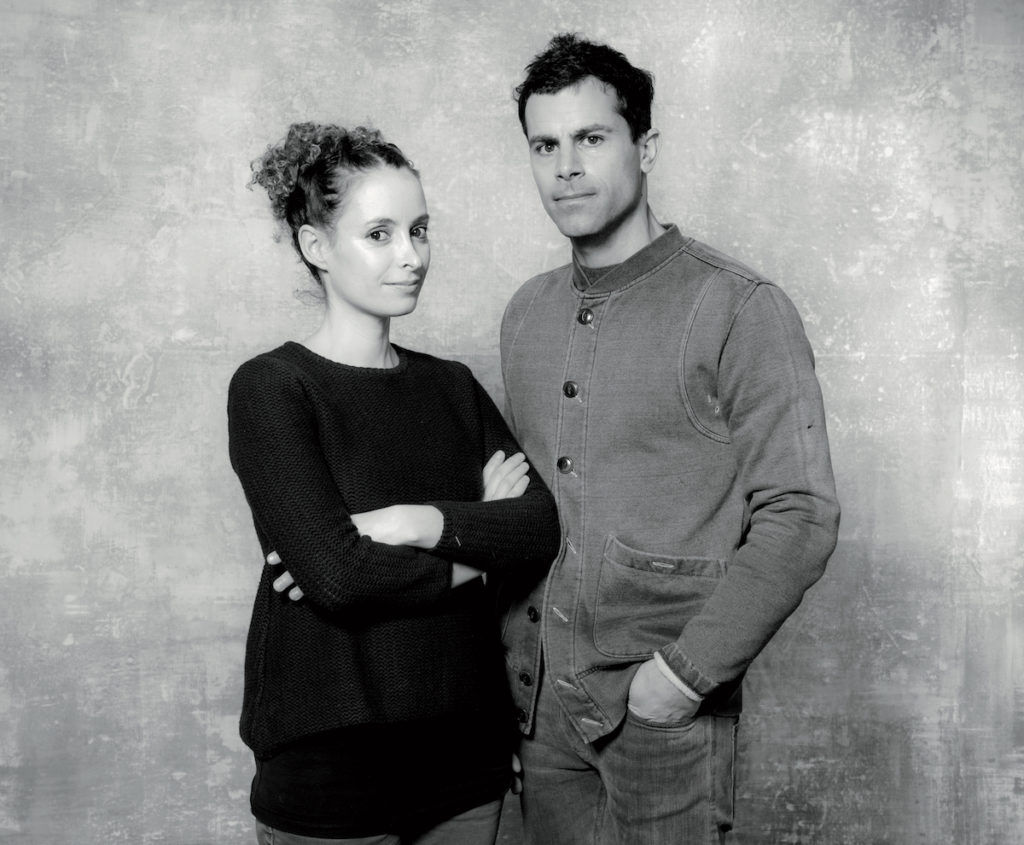 "You can call it playing, experimenting or simply being curious," says Alkalay. "We believe that play is a human instinct that allows us to discover unexpected ideas; something we didn't know before or something we've never thought about. This is how kids learn about the world, and many important scientists too if you think about it."
To him and his wife, the opposite of a playful approach is the unexciting alternative of being restricted by plans and rules with no room for going off on tangents and discovering new surprises. "We both grew up in Israel where inventiveness is a strong character of the local mindset, as well as improvisation and some mischievous characteristics," he explains. Striving for humour and surprise in their designs is the best way for their products to express and communicate themselves, believes Mer, adding that it also spreads positivity.
Some of the duo's favourite materials to work with are paper and wood, for their versatility and approachable nature. "It allows us to be very quick, direct and keep our ideas fresh and raw," adds Mer. "We are very impatient so when we have a new idea we have to try it straightaway. It becomes a big problem when we work with glass, ceramics, wool embroidery, and other materials and methods that we cannot experiment with ourselves in our workshop and have to wait three months for a prototype."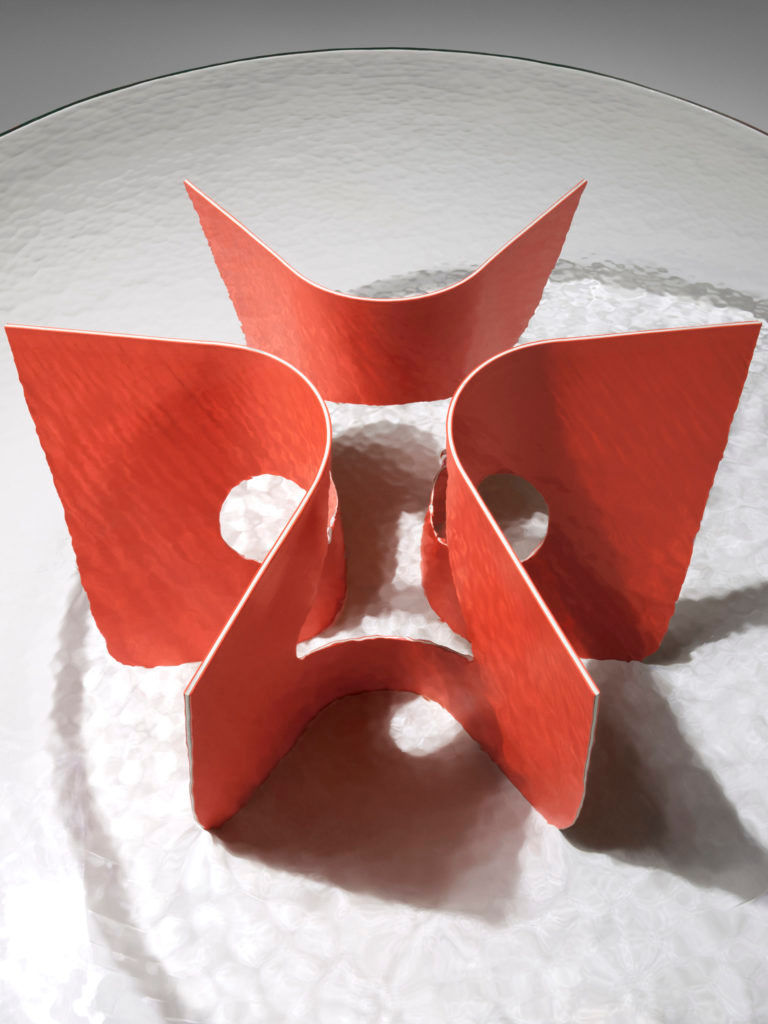 One of their latest creations is the Cosmic Table, one of the 64 products by 15 designers in Louis Vuitton's 2021 Objet Nomades collection of home furnishings that launched at the annual design fair Design Miami/ last December. Continuing their long body of work relating to turning flat sheets into three-dimensional elements, the design duo were playing with paper models when they found inspiration for the Cosmic Table.
"At one point, one of the models looked like it could carry a flat top and become a table," recalls Alkalay. "We showed it to the team at Louis Vuitton and after that it was all a very natural process. The team and Louis Vuitton did a great job keeping the weightlessness of the leather base while still being able to hold very heavy thick glass on top."
Originally, the organic design was created with just three pieces of interlocking paper, which formed the deceptively simple idea behind the base of the table. Then, with the help of cutting-edge techniques and the maison's traditional savoir faire, the Raw-Edges Cosmic Table took on an innovative carbon-fibre form elegantly wrapped in thin layers of Louis Vuitton leather. The bold colour of the base combined with the tabletop disc of bevelled glass makes the Cosmic Table a remarkable centrepiece, which can be accompanied by other creations by Raw-Edges for Louis Vuitton, such as the modular Doll Chairs or iconic Concertina Chair.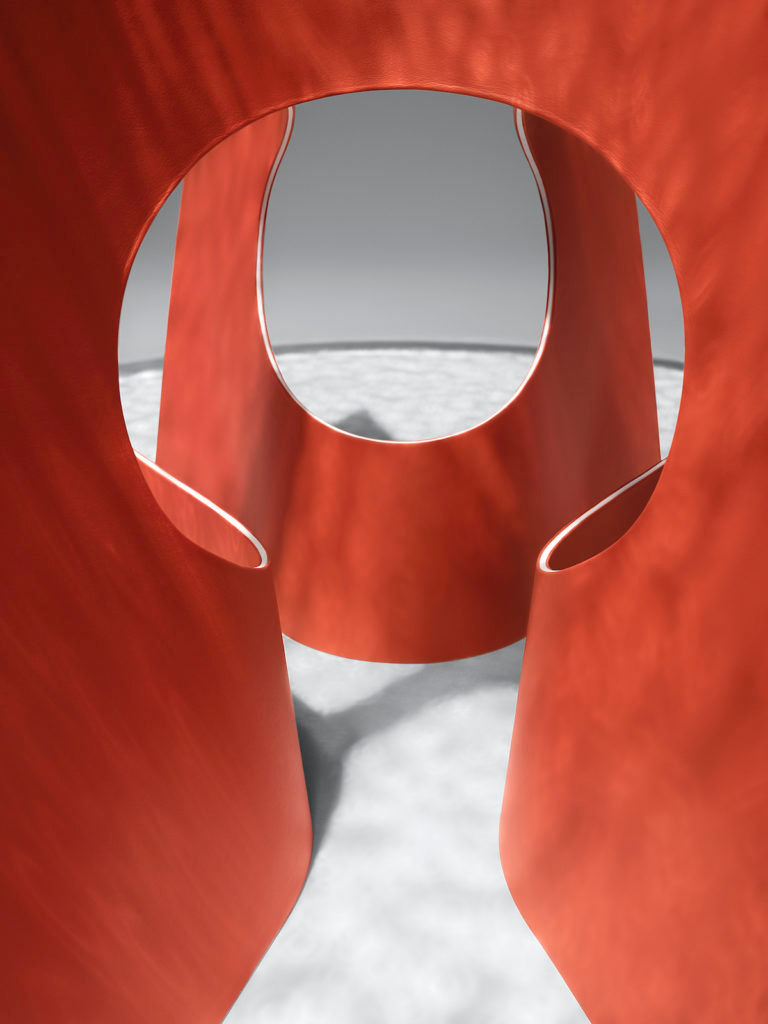 The design studio's relationship with Louis Vuitton started about 10 years ago, when the maison reached out to the couple. "In its history, Louis Vuitton was a changemaker and inventor for travellers, starting with the stackable flat trunk and continuing with many other magical inventions like a beautiful foldable bed," says Mer. "This inventive approach is very relatable to us and was the inspiration for the development of the foldable Concertina Chair, our first collaboration with them in 2015."
Working with a brand like Louis Vuitton has allowed Raw-Edges to experience luxury from a different perspective. "It is a luxury for us as designers to develop a completely new mechanism like we did with the Concertina Collection of foldable furniture, or to work with the best leather artisans on the Dolls collection. And now with the new Cosmic Table, we managed to devise this complex, thin structure that holds a heavy glass table top," says Alkalay.
This story first appeared in Prestige Online – Singapore