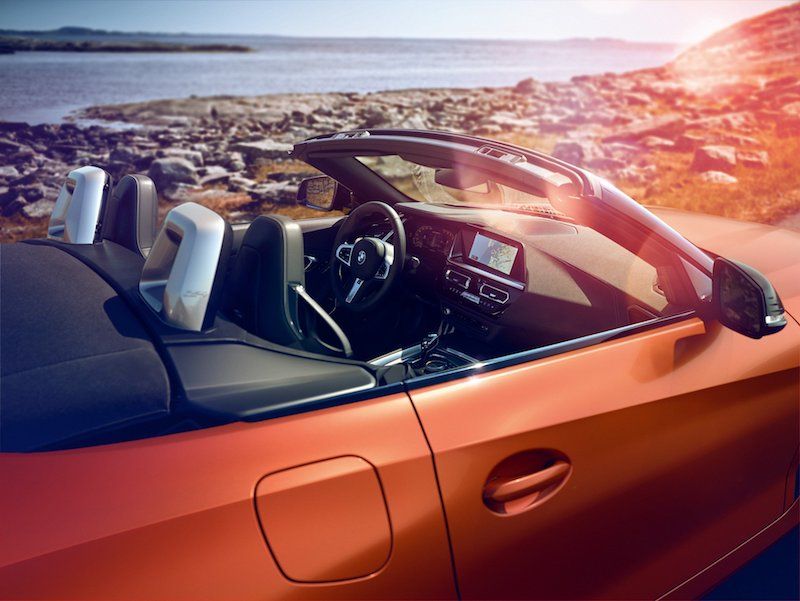 BMW has teased images of the highly-awaited BMW Z4 M40i earlier in September and with release dates in 2019 edging closer, the roadster seems to be receiving rave reviews from many respectable auto experts thanks to its stylistic evolution and better driving experience.
Taking the design cue from its big brother, the 8-series coupe, the new Z4 comes with wide haunches, slim taillights, front fender vents, a long hood, and two roll bar hoops. The brand's iconic kidneys stretch across the nose, and stacked headlights lend a new style to the company's vehicles. There is a pair of creased sections on each side to give the hood a stylish edge. Check out our auto section for more updates on cars.
The new Z4 comes with a 3.0-liter six-cylinder in-line engine, with 47 horsepower more compared to the engine it replaces. As with the four-cylinder, the higher injection pressure is responsible there, increased to 350 bar. Overall, you get 382 horsepower, arriving between 5,000 and 6,500 rpm. Peak torque is 369 lb-ft, which comes between 1,600 rpm and 4,500 rpm. 0-60 mph takes 4.4 seconds.