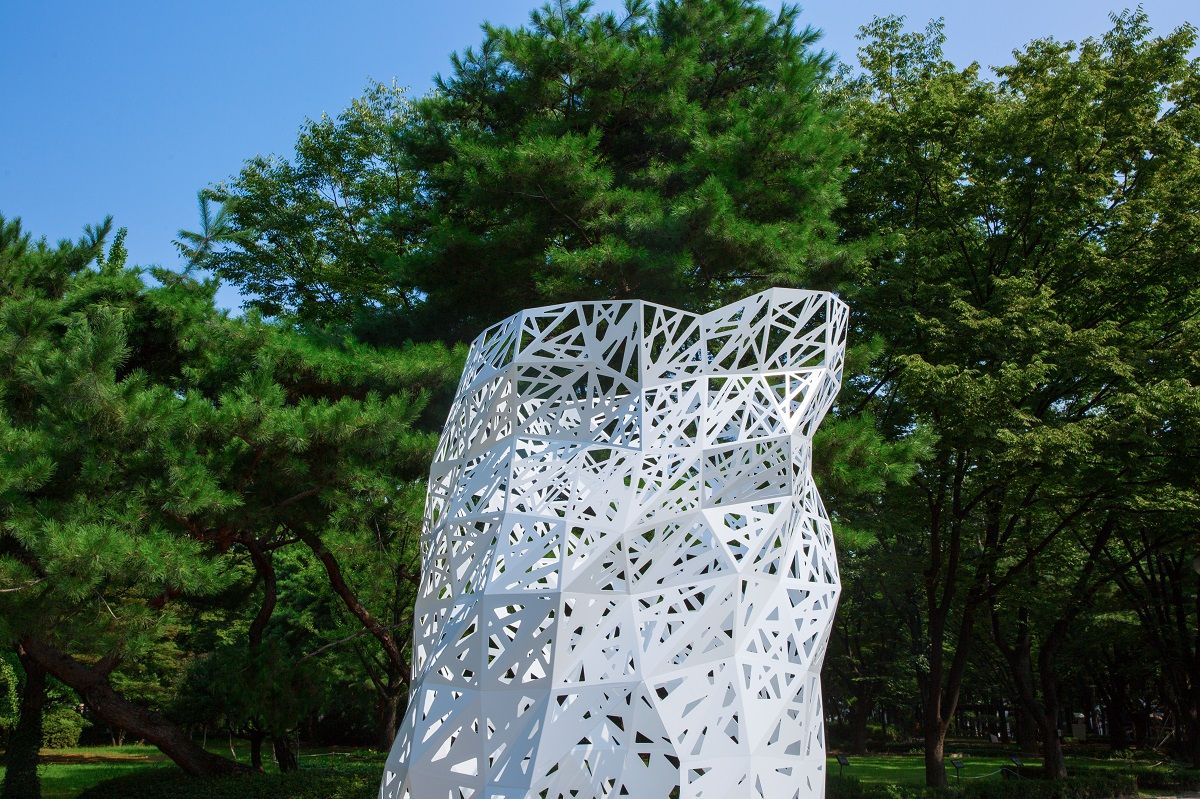 One used to have to visit a museum or gallery to view art. But forget white walls and confined spaces. Stroll through London's Regent's Park and you'll see sculptures by Reza Aramesh and Alicja Kwade. Or do the cliff walk at Sydney's Bondi beach during the annual Sculpture by The Sea and you can take in some 100 works set against nature's profound beauty.
Luxury brands are also in on giving art display an experiential dimension. Some take collaborations and visual merchandising to a whole new artistic level, while others are so committed to supporting the arts that they've built dedicated exhibition spaces within their brand universe. Hermès, with its dedicated art space Aloft, comes to mind, while Loewe stages exhibits at Art Basel Miami Beach.
Over in Korea, premium skincare brand Sulwhasoo has a cultural mécénat programme that throws the spotlight on traditional culture and craft but in a contemporary context. Since 2006, it has brought together up-and-coming artists for a Sulwha Cultural Exhibition held yearly in either a gallery or museum in Seoul. More recently it's joined the outdoor art movement, allowing a few artworks to spill out of its flagship store at Gangnam and into the adjacent Dosan Park (named for Korean independence artist Ahn Changho).
This year, the 2017 Sulwha Cultural Exhibition takes place both at the Sulwhasoo Flagship Store and in Dosan Park until October 29. Inspired by the Asian folklore A Fairy and a Woodcutter, it tells a contemporised narrative through the works of 11 multi-disciplinary artists and a traditional needlework master.
Scroll through the gallery and take a "walk" through folklore.