Inspired by the bold forces of flowing lava, John Hardy presents an exclusive collection mirroring the contours and curves of Bali's Mount Agung

Bali is magical. Its raw beauty – from the sunny beaches to majestic mountains – has captured the hearts of millions and become the source of inspiration for many more. Luxury artisan jeweller John Hardy is one of the lucky maisons to call Bali its home. The brand has been inspired by the island and its time-honored jewellery-making traditions since it was first established back in 1975. And from that moment on, the brand has dedicated itself to handcrafted jewellery while taking pride on the value of authenticity and preserving the rich heritage of Bali by creating one-of-a-kind jewellery pieces.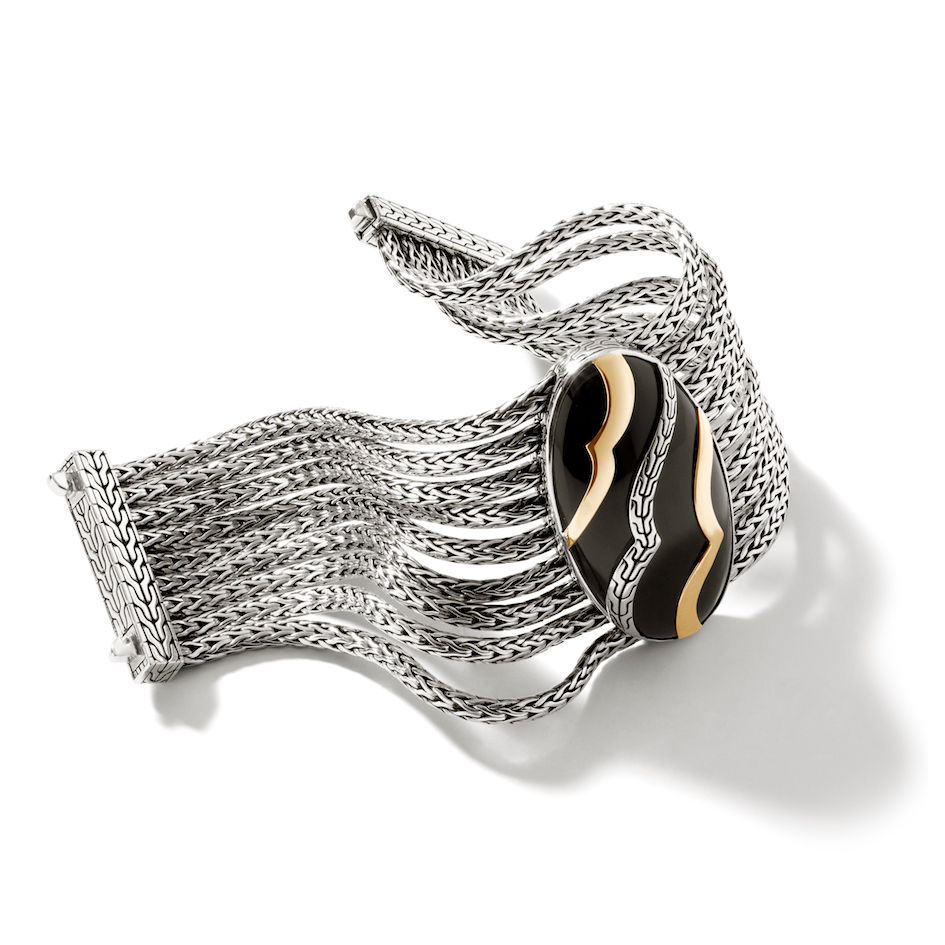 Entering the second half of the year 2022, John Hardy presents a special collection called the Bali Exclusive Lahar Collection – an artisanal homage to Bali's unique cultural landscape and the bold forces it holds.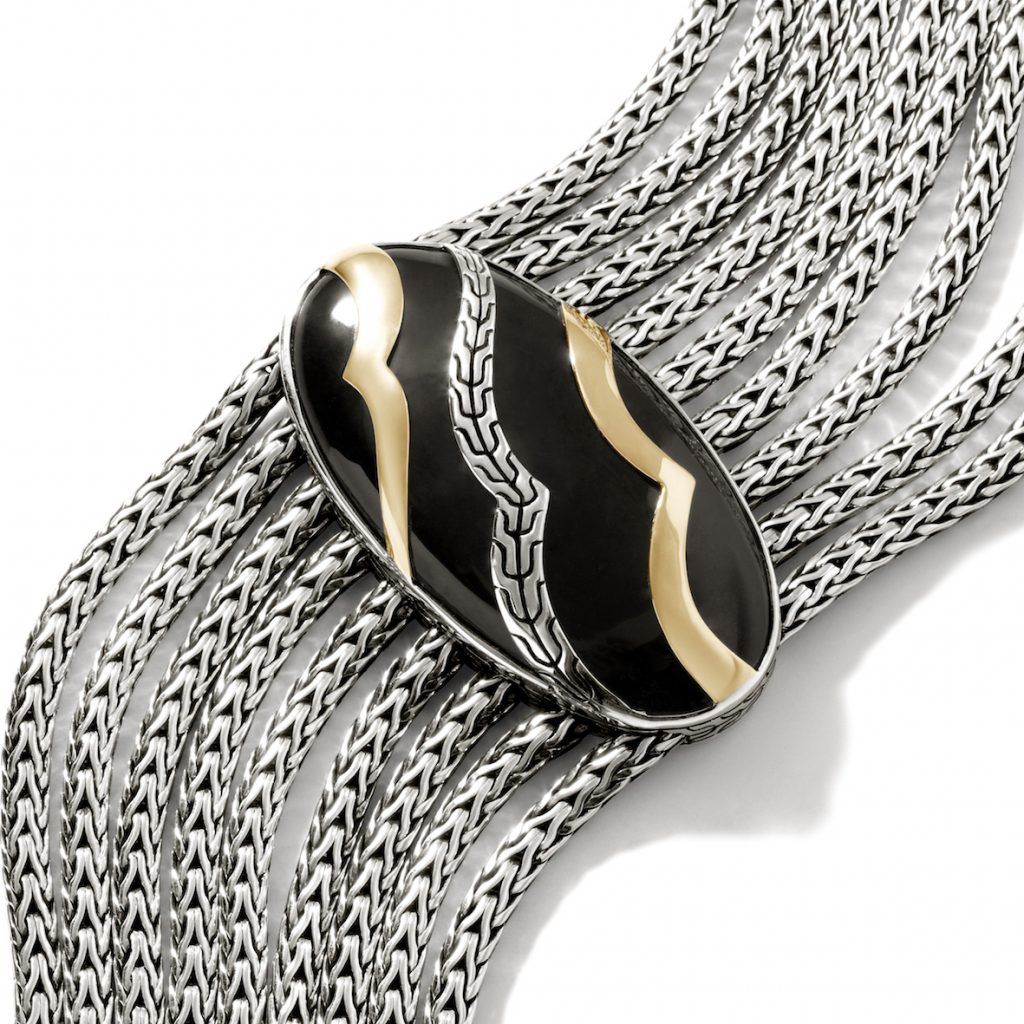 The Bali Exclusive Lahar Collection takes cues from one of the island's holiest sites and its tallest volcano, Mount Agung. The collection's design features streaks of gold and a signature Lahar black sapphire stone setting that mirror the contours and curves of the mountain created by the flowing lava. The setting follows the volcanic rock formations and uses multiple stone sizes arranged into the ideal configuration to mimic the movement of the molten rock. The collection consists of statement pieces in the form of a bracelet, ring, necklace and set of earrings that amplify its wearer's daring and bold spirit.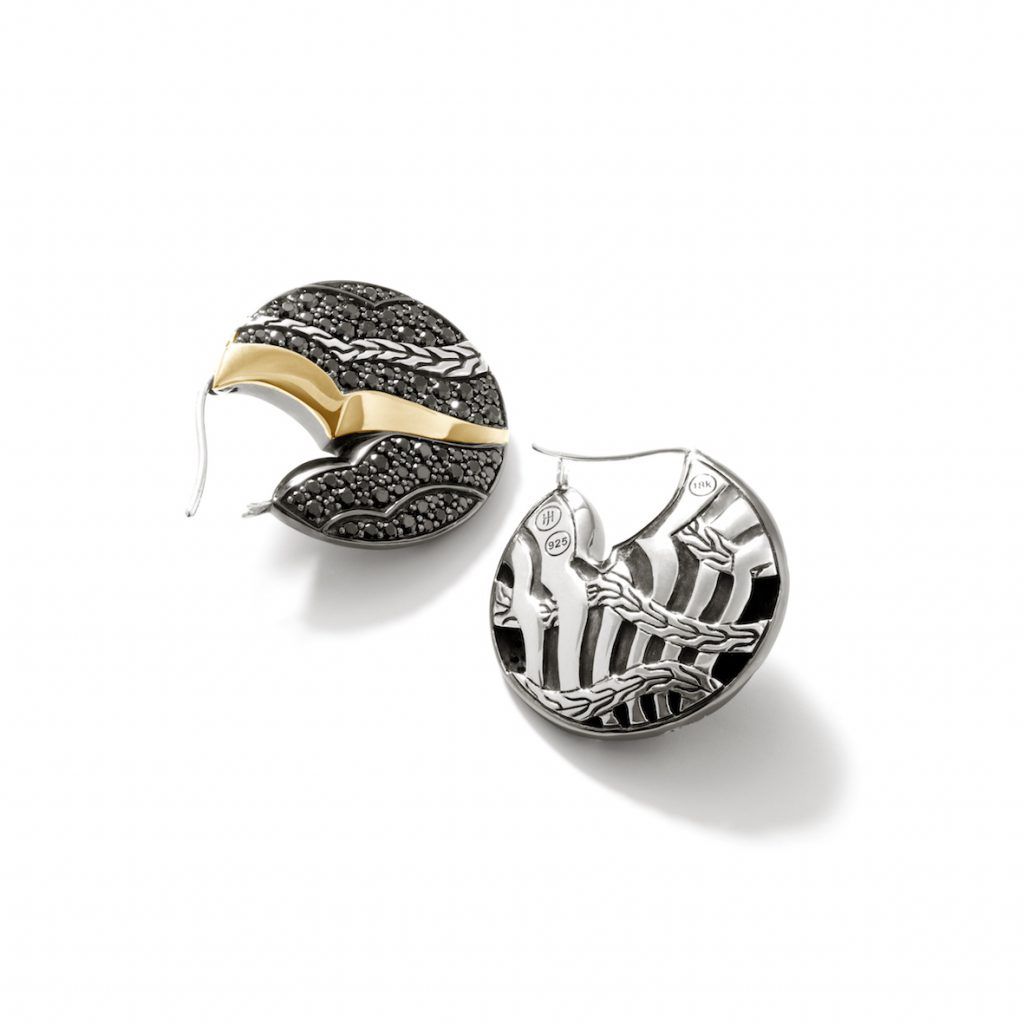 Just as the collection is an homage to the paradise island, it is also fitting that The Bali Exclusive Lahar Collection is only available John Hardy Kapal Bamboo Boutique in Mambal. Nestled amidst the lush greenery of Desa Mambal – only 20 minutes away from Ubud – the boutique is John Hardy's pinnacle expression of its values, namely Sustainability, Artisanship, Community and Activism. Constructed 400-acres of land, the Kapal Bamboo's iconic bamboo architecture towers above yet blends itself to the lush surroundings, lending the venue a unique atmosphere. Here, visitors can also book jewellery masterclass session where they can work in tandem with John Hardy's master artisans at the workshop and learn first-hand the complex craftsmanship or simply witness what happens behind the scenes with the workshop tour at Kapal Bamboo Boutique.
Discover more on JohnHardy.com