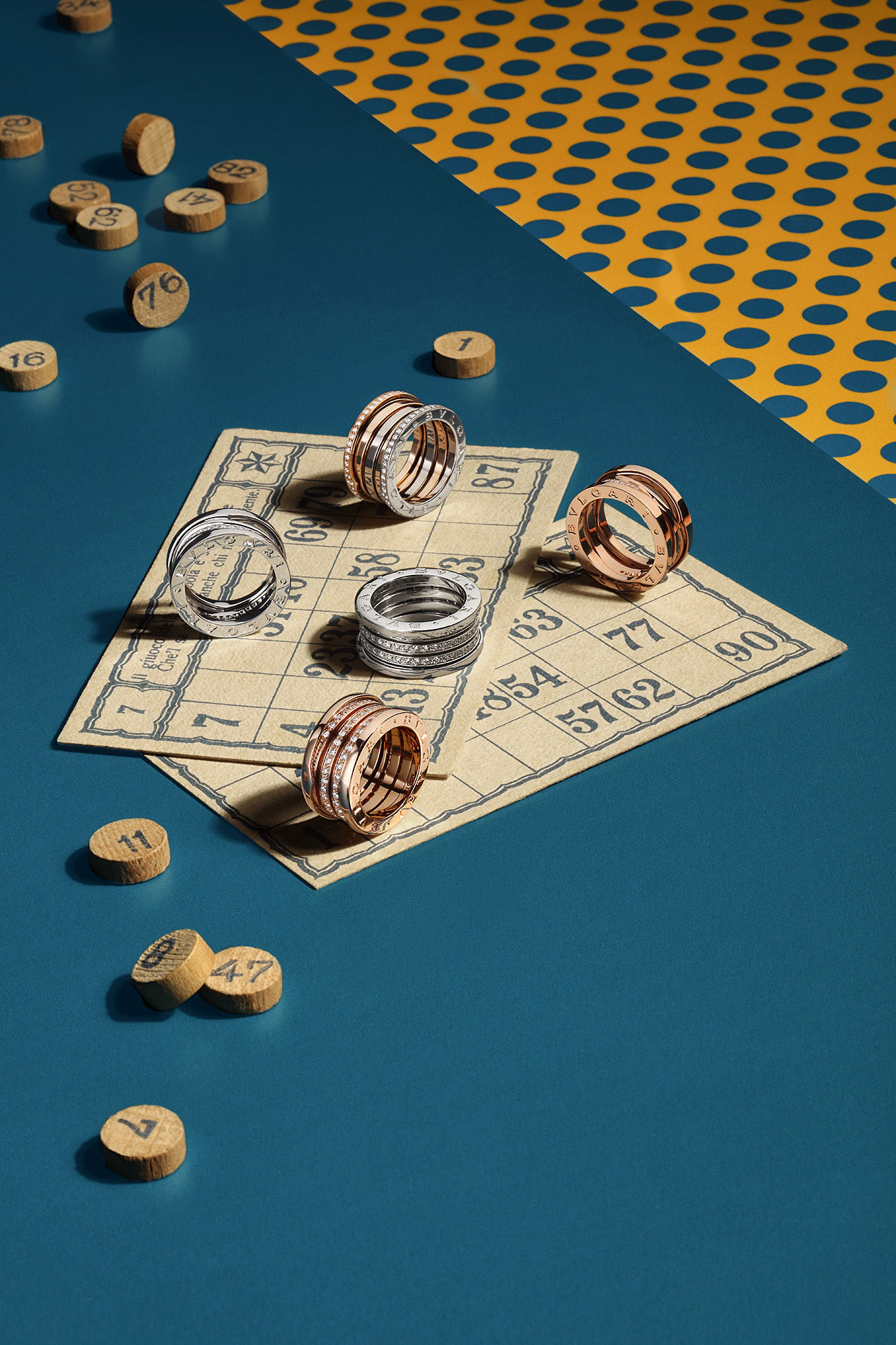 Bvlgari unveils its new holiday campaign, Pop Wishes, and surely classic holiday traditions are going pop as Bvlgari trading classic Christmas hues for a modern colour palette that pops like a pure explosion of that irrepressible Bvlgari spirit. For Bvlgari, Holiday 2018 is all about vibrant, vivid, showstopping colour. Pop Wishes is coming to reinvent the holidays with larger-than-life Bvlgari flair—and send a message of joy around the world. Following the thrilling debut of Wild Pop High Jewellery, Bvlgari continues with the theme for the holidays. Inspired by comic strip style, textures, layers, and stunning saturated colours, Bvlgari staking new territory with this campaign—and continuing to wow with an unexpected and always-innovative aesthetic.
Boxes of Joy
The ultimate boxes of joy, holiday windows will be one of the primary points of engagement for the Pop Wishes campaign. In windows, each piece is styled to pop—emerging from boxes, peek-a-boo-style, or stacked atop candy, lights, ornaments and wrapping paper. Whimsical settings evoke the Christmas countdown, reminding us of the childlike anticipation of giving and receiving. From the spirals of B.Zero1 to Serpenti, Divas' Dream, Octo and Lvcea watches and Fiorever, windows will be filled with Bvlgari's most iconic motifs—so that they become the ultimate box of joy. Windows will also display handmade ceramic charms in the shape of cards, dice, sweets, and candies. The overall spirit is one of abundance—an overflowing vision of holiday excitement. The windows will feature the eight-point star that is an iconic motif for Bvlgari, a symbol taken from the star that is inlaid on the floor of the Via dei Condotti shop— whose form was inspired by the eight points of the Roman Pantheon. In the context of the holiday campaign, the star will be reimagined in rich colours and Pop Art-inspired patterns like stripes and polka dots—thereby eschewing traditional holiday hues in favour of something that feels more distinctive, and more true to Bvlgari. Furthermore, the star motif transports a piece of Via Condotti to every Bvlgari boutique in the world.