Berluti has released SIGNATURE, its first pattern canvas printed with the brand's seal, signifying its craftmanship and the historical know-how that characterised the Parisian fashion house.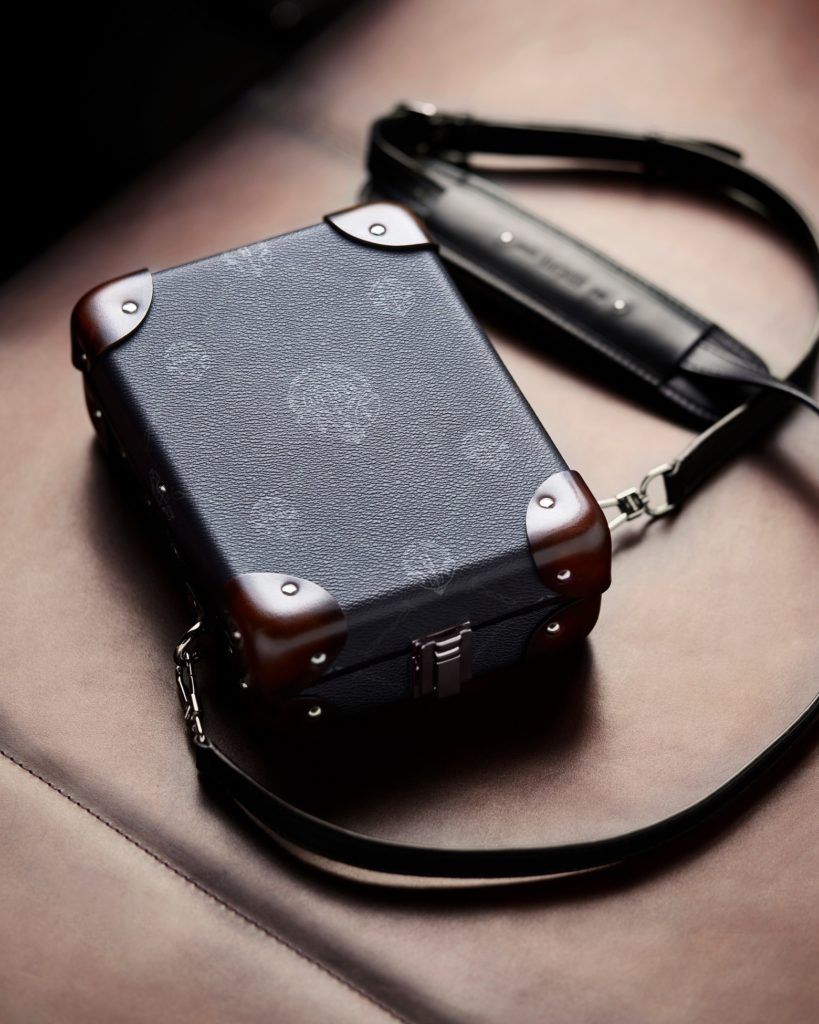 Berluti's new house staple was created by Kris Van Assche who since his first arrival in the Parisian fashion house had wished to combine a pattern canvas to Berluti's hand-patinated Venezia leather. Van Assche was inspired by Berluti's archives, the shoe tree of Alessandro's Berluti's very first pair of shoes and the waving strokes of the brand's iconic Scritto motif, created by Olga Berluti.
"My idea was to design a printed canvas that would look as if it had always existed in the archives," says Van Assche. "The more I think of the future, the more I want to anchor it in a historical context. This Signature Canvas creates a bridge between the past and the present." First seen during winter 2020 show, the pattern canvas is printed over a black background in shades of slate and lead grey, a reminiscent of the Parisian landscape. It is made in a textured coated fabric that has proven its longevity for everyday use, then completed with Berluti's trademark finishing including leather details topped off with bootmaker studs that bring a metallic shine to each piece. The new collection offers a variety of briefcases, cross-body bags, totes, backpacks and a sailor bag.