John Hardy Presents Latest Highlights From Its Fall 2021 Collection, the Moon Door and Twisted Pavé Collection
For this month's Fall 2021 collection highlights, John Hardy introduces Moon Door and Twisted Pavé collection.
Bali-based jeweler John Hardy has inspired by Bali and its time-honored-jewelry-making traditions since it was first established back in 1975. And from that moment on, the brand is dedicated to create one-of-a-kind jewelry and preserving the rich heritage of Bali. As part of its Fall 2021 offerings, this months' highlights presents new jewelry collections showcasing its latest approach to design, craftmanship and material selection. First is the Moon Door collection. Like all previous John Hardy's collection, each of it has special names and with it, a special story behind it. For the Moon Door collection, it is inspired by Bali's sacred ritual of Full Moon ceremony, or Purnama. The Moon Door pendant necklace has a spinning pendant that embodies the eternal lunar rhythm of waxing, waning and return.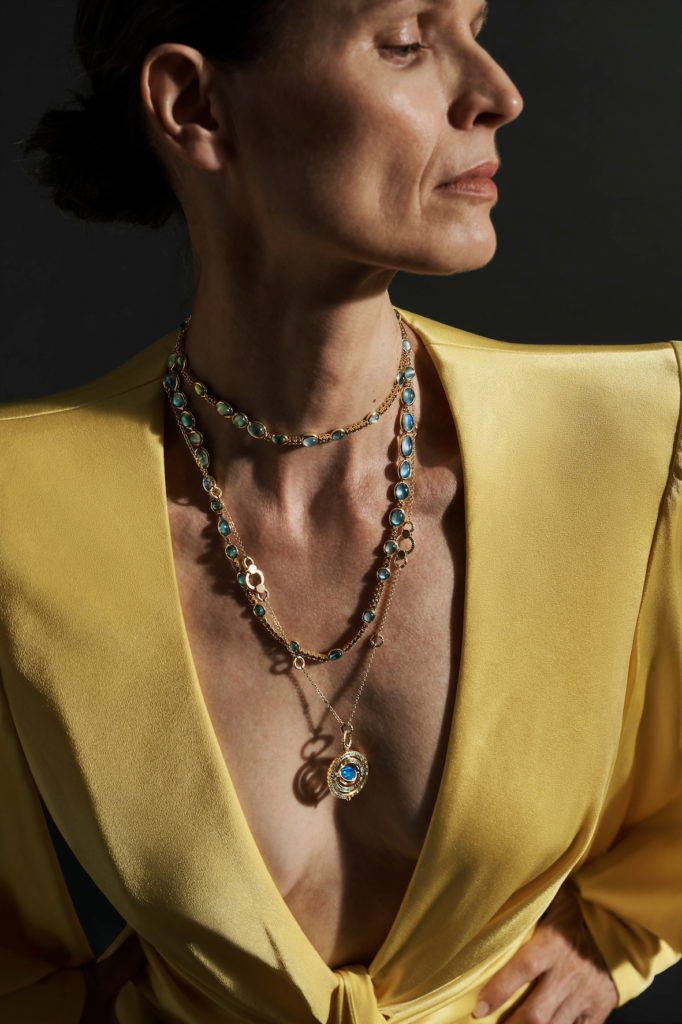 The Moon Door pendant necklace is available in 18K gold and sterling silver and gemstones selections between Australian opal, white mother of pearl, white diamond and grey diamond. All beautifully made and with different intricate detail. It's like an otherworldly fomr in the palm of your hand, with gemstones selected for their shifting, mercurial qualities. Moving on, let's shift your attention to the Twisted Pavé collection. The beautiful collection is consciously sourced and made from 100% reclaimed gold and silver that has been melted down and given new life. Here in the collection, Gleaming Palu is entwined with hand-set pavé gemstones. From earrings, necklace, cuff and rings, the Twisted Pavé collection . is the perfect example of a pinnacle expression of the highly skilled craftmanship that is instilled into the collection, with great energy, care and spirit of the person who brought it to life. Visit John Hardy's Kapal Bamboo Boutique and John Hardy's Seminyak Boutique and Gallery to discover this and other collections. You can also go to johnhardy.com or get in touch directly with John Hardy's boutique team via WhatsApp by clicking here.