The American neo-prep label weaves 80s attitude, Take Ivy and the energy of a young, Granville Towers-era Michael Jordan into its unisex team-up with the world's No. 1 professional basketball league.
Having long been glimpsed in the wardrobes of NBA players the likes of Russell Westbrook and Tobias Harris, New York-based Rowing Blazers formally celebrated its popularity inside the league last month, with a collection of kit inspired by 30 years of collegiate style. That has raised the cultural cachet of the 'prep-adjacent' brand to an international level, following an assortment of impressive and equally colourful crossovers with Fila, Babar the Elephant, and — my personal favourite — Harry's New York Bar.
Rather than tackling the direction of the NBA's higher profile clothing partners (e.g. Nike and Louis Vuitton) Rowing Blazers opted to ground its collaboration in the visual language of Take Ivy (1965) — photographer Teruyoshi Hayashida's deeply influential examination of men's style at Ivy League universities in the 1960s. "The book was created by a group of Japanese guys who came over to the US," says Rowing Blazers founder Jack Carlson, "and just photographed college kids in their natural habitat, inadvertently [creating] a style bible".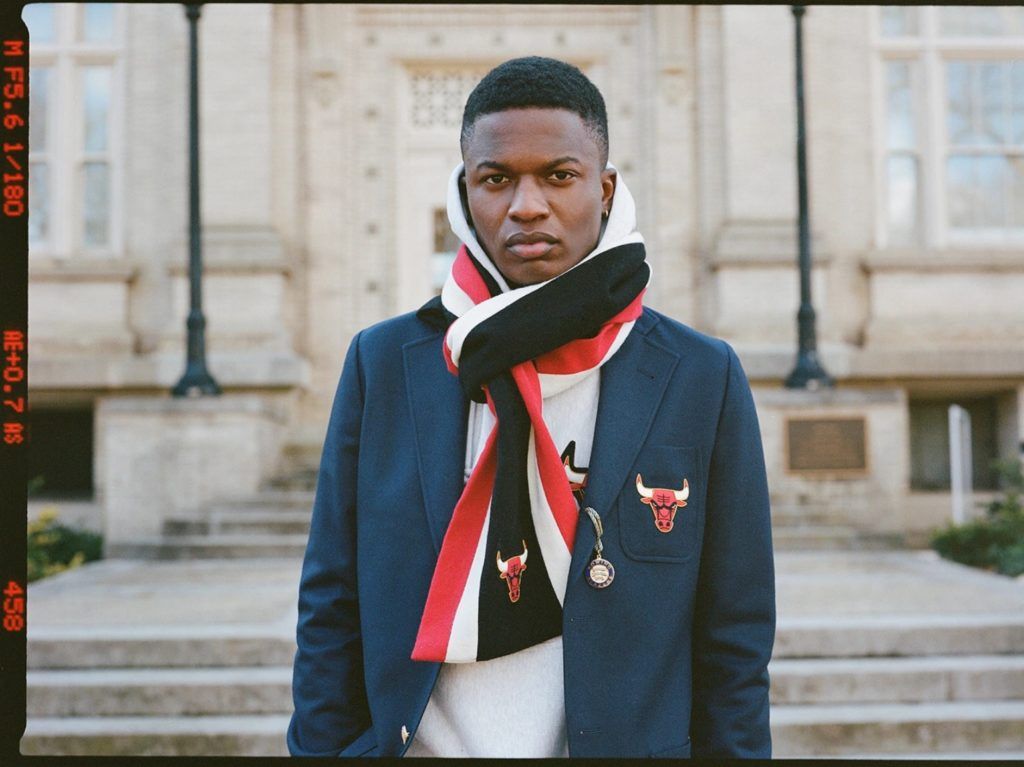 In parallel to this, Carlson was inspired by how several of his own all-time favourite NBA players were dressed during their freshman days, culminating in the decision to shoot the collaboration in a full-size replica of Michael Jordan's Granville Towers dorm. If you're big into professional basketball, you'll notice some serious attention to detail going on throughout.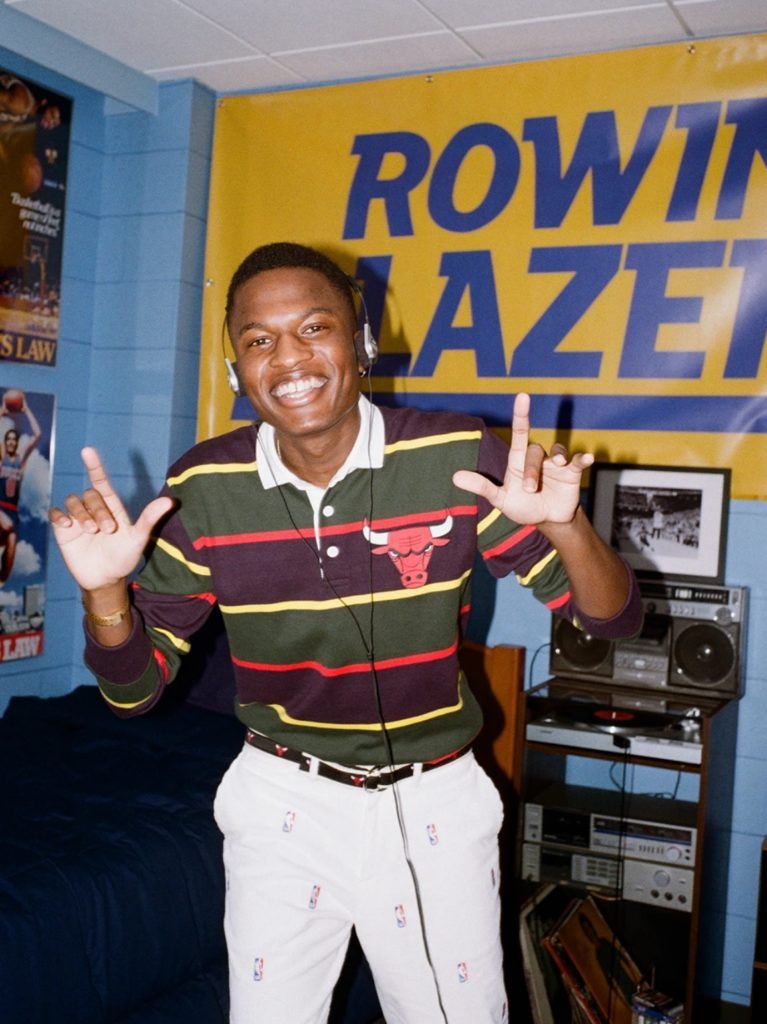 In anticipation of a continuous release schedule, the first Rowing Blazers x NBA drop will feature kit decorated with the logos of 6 teams including the Knicks; Nets; Celtics; Bulls; Lakers; Warriors; and the league's world-famous tri-colour logo. Unsurprisingly, all clothing and accessories have been made in partnership with Rowing Blazers' network of select manufacturers in Europe and the US; with many standout pieces being designed for an extended life in unisex wardrobes.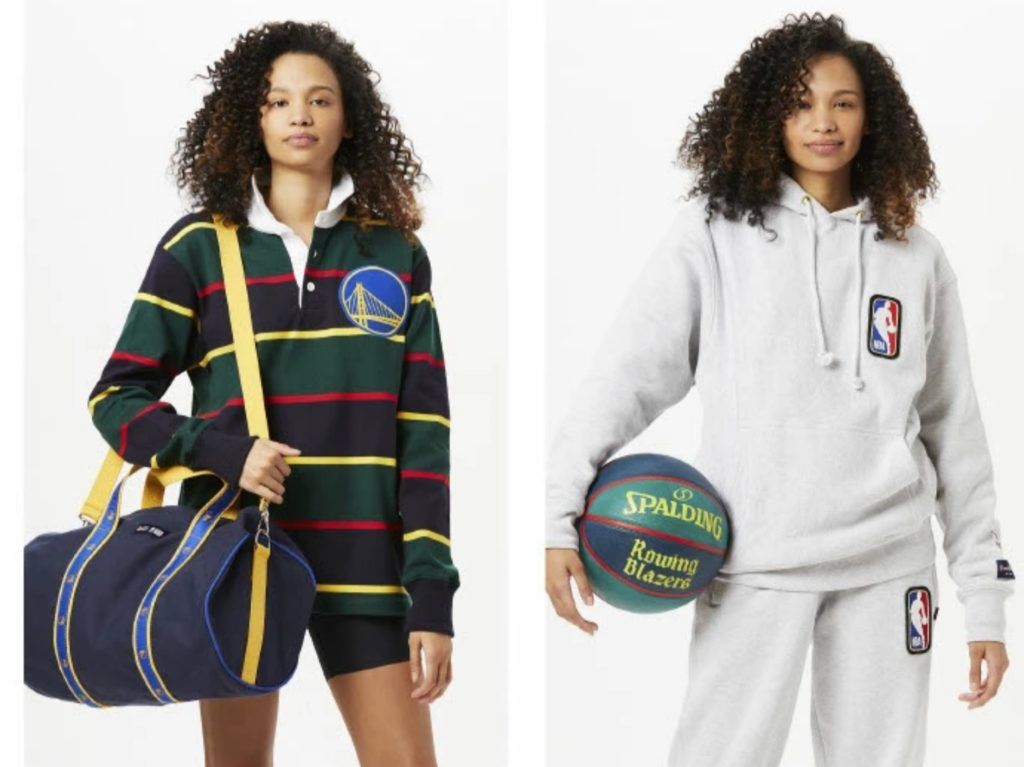 The brief for 'essentials, but luxe' presents itself in any number of eye-catching ways. Tough-as-nails rugby jerseys and sweats cut from luxuriant French terry are given a touch of ceremony, thanks to the addition of wire bullion goldwork (an embroidery technique that must be executed by hand). The best-selling navy club blazer is remixed for the era of Beat It and Let's Dance: cut with colleagiate-approved swelled seams and buttonholes big enough to dangle a handmade cloisonné badge — the sartorial invocation of His Airness's one gold hoop earring. And for the proverbial slamdunk: cotton sweaters in navy and cream, with the red-white-blue logo of the NBA obsessively incorporated (by way of intarsia knitting) into the design.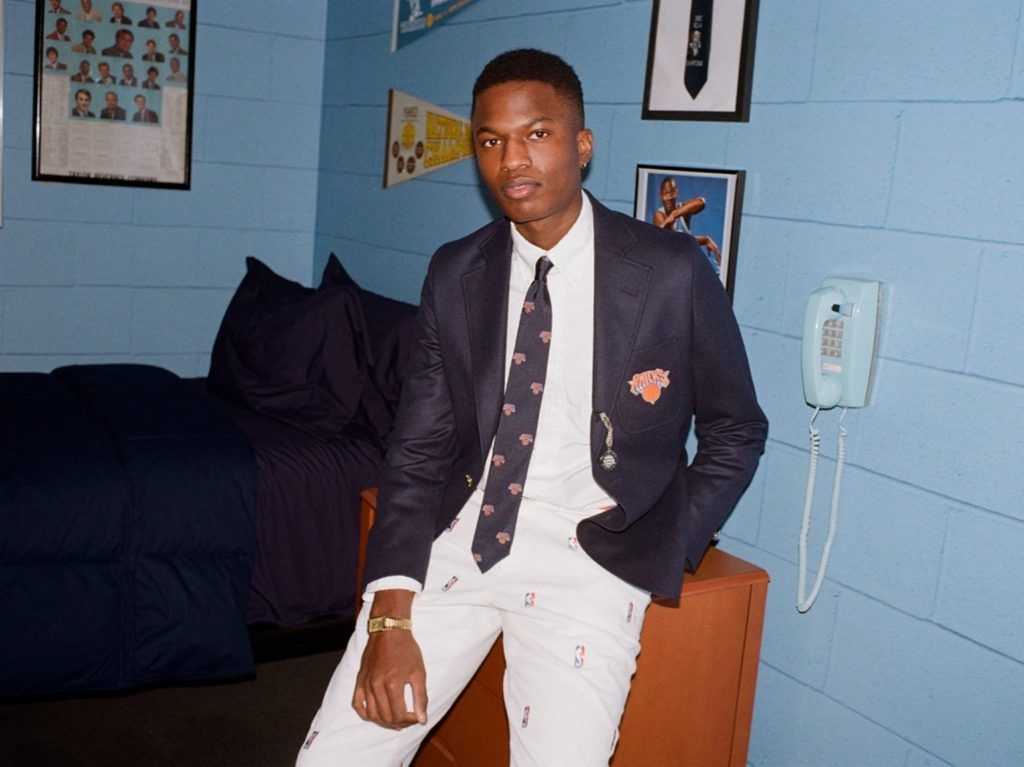 To shop the Rowing Blazers x NBA collaboration, visit Rowing Blazers online.
This story first appeared on PrestigeOnline – Hong Kong.