Entering its third decade of offering bold, uninhibited luxury, Bvlgari has taken yet another daring step forward with its B.Zero1 line — introducing new B.Zero1 Rock jewels that are officially unisex. As it has done in the past, the brand continues to pay homage to its original inspiration — the city of Rome — and its 2700 years of arts, culture, and architecture.
Taking a step back, it could be said that the elegant, minimal, and at times chunk-like designs of the B.Zero1 have always had a multi-gendered appeal. With the B.Zero1 Rock collection, Bvlgari takes on a new adventure — one that is fierce and indomitable in spirit, while being an unapologetic rule breaker.
Signature traits of this new line are a sense of independence, strength, and a reflection of Bvlgari's original pioneering spirit and DNA. Staying true to its name, the B.Zero1 Rock wearer is a daring and edgy rocker — unapologetic trendsetters, independent thinkers, and exuberant hedonists.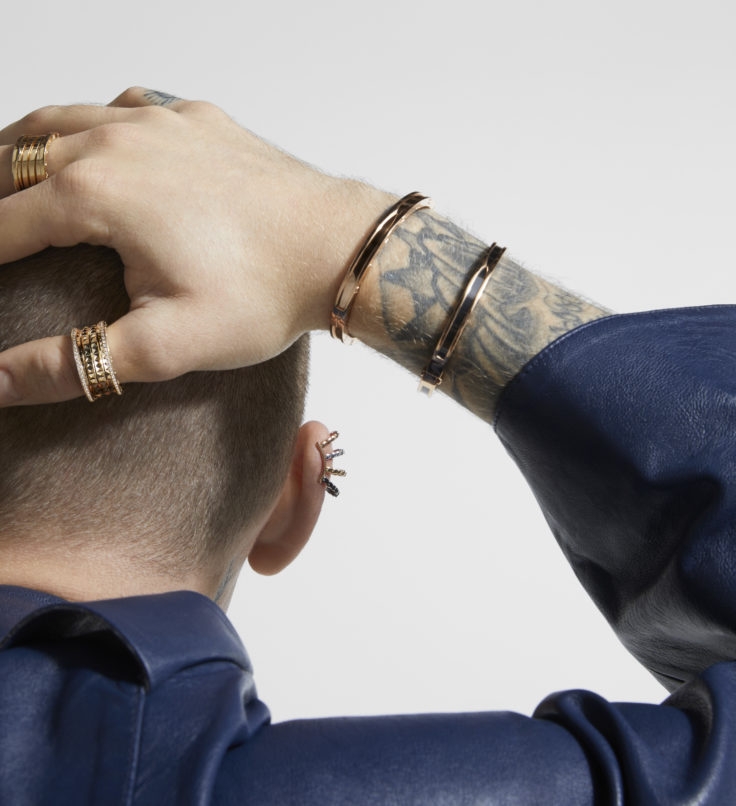 These are individuals who know who they are, and express it through designs that are sinuous, spiral, and circulatory. Here you see a clever nod to Rome's Colosseum, arguably the most famous amphitheatre in the world. The designs send messages of strength, confidence, and most importantly, audacity. A jewellery collection for a new generation that seeks to empower, and does so boldly without any qualms.
Design-wise, the B.Zero1 Rock line combines timeless yellow gold with precious diamonds. Here, Bvlgari also experiments with technology, injecting black ceramic to rose gold edges, and engraving them with the signature Bvlgari double-logo. Keep an eye out for the iconic rings, interesting layering, and bold colours. We've got our sights set on the pendants, geometric chains, and bangle bracelets — all of which make up B.Zero1 Rock.
To find out more about B.Zero1 Rock, visit bulgari.com.