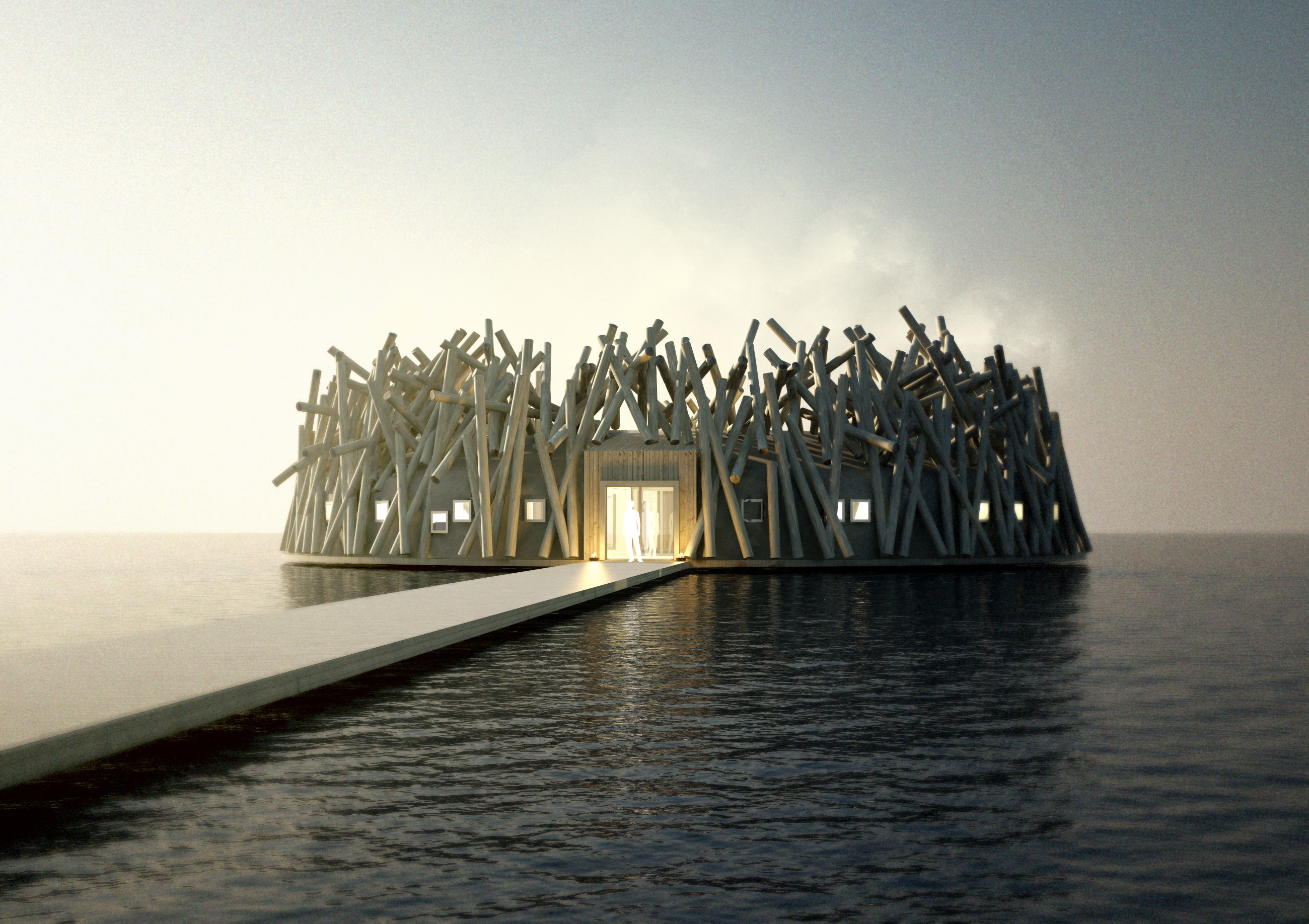 Imagine looking up and getting a glimpse of the Northern Lights or simply a panoramic view of the starry night sky. Now go one step further, and conjure up an image of a circular hotel nestled in a wall of branches, a hotel that's constructed around an open pool of water which stands at a thoroughly refreshing four-degrees-Celsius.
That's what's in store when the Arctic Bath resort opens on the Swedish Lule River later this year. This hotel really is a dream made real: the summer months leave the Arctic Bath floating on the water, while wintertime brings a freeze to hold it perfectly in ice.
The overall design is set to impress, with an inherent simplicity that perfectly suits the organic surroundings in which it is situated. Each 25-square-meter room in Arctic Bath is un-fussy yet elegant, and the aesthetic is due to apply equally to the resort's bar, restaurant and spa areas, as well as the individual guest rooms.
Wellness is a key part of the Arctic Bath story – we've all heard the health benefits of a cold shower, after all – with guests invited to make use of the arctic spa alongside warming saunas and more.
We can't wait to find out more about this one-of-a-kind hotel experience when it opens later in 2018, but for now, explore our gallery to see what's awaiting those lucky few first visitors to Sweden's soon-to-be-newest boutique hotel.