This holiday season, broadcast your beauty with SK-II's signature PITERA™ Essence, now available in fun limited-edition bottles featuring Andy Warhol's iconic print and quotes.
In a collaboration between the global skincare brand and The Andy Warhol Foundation, a set of three bottles in the Andy Warhol X SK-II PITERA™ Essence Limited Edition collection – inspired by a shared beauty philosophy that all is beautiful – is adorned with sayings by the pop art icon himself.
"All is pretty" is emblazoned on one bottle, "If everybody is not a beauty, then nobody is" on another, and "I've never met a person I wouldn't call a beauty" on a third. Bold, technicolour print features on each bottle, the design a signature of Andy Warhol T.V., a broadcast medium that the artist loved to experiment with in his pop art creations.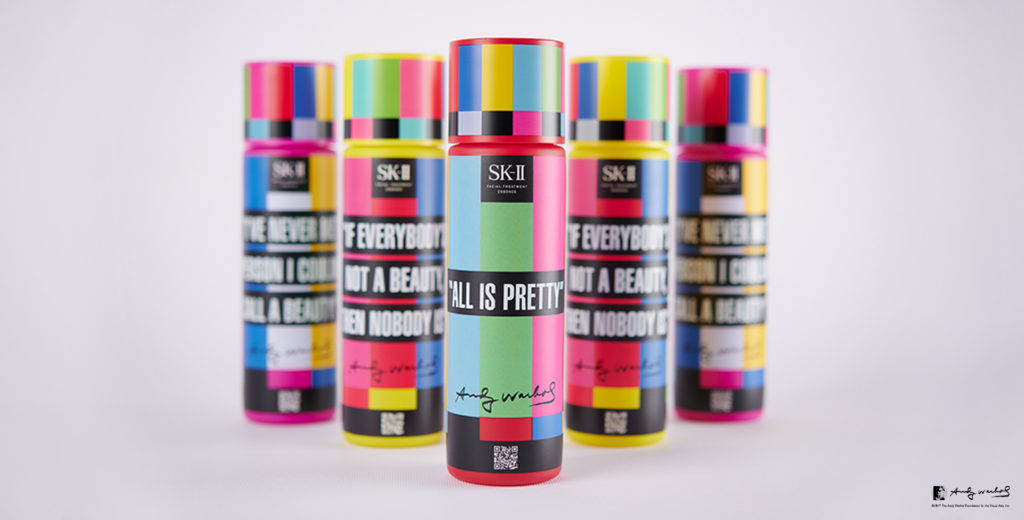 "The Andy Warhol X SK-II PITERA™ Essence Limited Edition collection is our biggest art collaboration yet," says GaYoon Jung, Senior Brand Director, Global SK-II
"With this collection we are pushing the boundaries of pop culture to connect with our consumers through aspects in life they value like art and a meaningful purpose. Inspired our shared belief in the potential of beauty that exists in everyone and diversity in beauty, we hope The Andy Warhol X SK-II PITERA™ Essence Limited Edition collection will give everyone the confidence to broadcast their beauty this holiday season with crystal clear skin."
With over 90% Pitera, a naturally-derived ingredient that is exclusive to SK-II and crafted from a proprietary fermentation process of a unique yeast strain, the essence is unsurprisingly dubbed as "Miracle Water" in Asia due to its transformative power.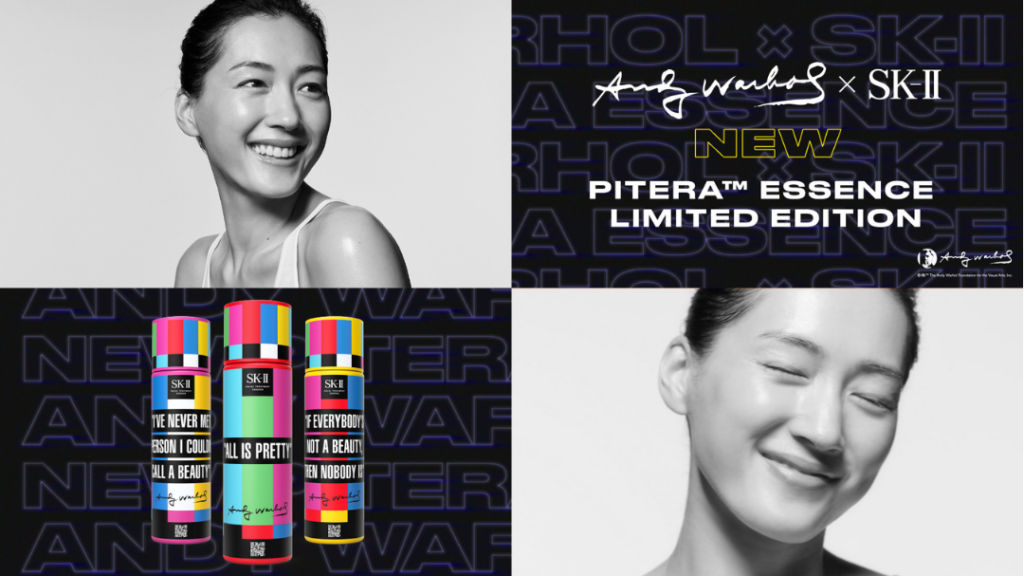 Be it for yourself – self-love is always in season – or for someone dear, anyone would feel pampered the moment they receive the limited-edition collection, as it comes in a beautifully packaged gift set. Included within is a unique Andy Warhol TV inspired pouch made from ECONYL® regenerated nylon; the infinitely recyclable sustainable yarn is made from ocean and landfill nylon waste like abandoned fishing nets.
Priced at RM759, the limited-edition collection is available for purchase from LazMall and SK-II.