Local skincare enthusiasts have long been waiting for the return of the Tatagaltier Bulaney Treatment Essence. The lightweight essence has been out of stock for a while now, and while we all wait in anticipation for it to return to the market, PrestigeOnline Malaysia speaks to Aush Milby Razali, founder of the homegrown skincare brand Tatagaltier.
In November 2020, Tatagaltier made its debut on social media and after a five-month hiatus, the brand revealed its first-ever product, the coveted treatment essence. Powered with centella asiatica extract, galactomyces fungi filtrate, glycerin, niacinamide, allantoin, sodium hyaluronate, and royal jelly protein, the formulation became an instant hit among the crowd.
After only a few days of its launch, Tatagaltier has already captured the attention of local skincare aficionados, who took to their social media to rave about the goodness of the essence. The rest is history.
By this point, the Bulaney Treatment Essence is practically liquid gold, with many others coming out of the woodwork to tout its wonderful results. By the end of 2021, Tatagaltier teased the second item in its line and later launched the much-anticipated Cherrywood Cleansing Balm — featuring effective ingredients such as papaya enzymes to gently exfoliate the skin, honey extract to condition, calendula oil for its anti-inflammatory and antimicrobial properties, and the star ingredient, sweet cherry to restore the skin's moisture.
Today, the brand, which prides itself on being fragrance-free and cruelty-free, is well on its way to getting to the 10,000-followers mark on Instagram. With a fast-growing fanbase, the team at Tatagaltier is working hard to keep up with the rhythm.
Read our interview with Aush Milby of Tatagaltier to learn all about this budding skincare brand:
How did Tatagaltier come to life?
I love to create things, especially something cheerful & aesthetically pleasing. I love skincare too, so I combined my two interests to create Tatagaltier.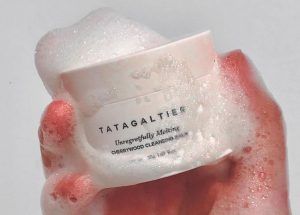 How do you decide on the releases?
We started in 2020! At the time, we focused on our research and development (R&D) for our formulations and packaging. By 25 June 2021, we took to the internet to launch our first product, the Bulaney Treatment Essence. We take great pride in our design, which is based on something cheerful. To me, it has to be aesthetically pleasing.
We have beta testers, and that's our Tatagaltier team. I also include about 500 of our customers to join the beta testing phase as well, and we look for reactions, both positive and negative. It's a wonderful journey to be able to watch their skin progress when we've aced the formula.
What is your secret to this ongoing success?
Being on social media, particularly on Instagram, I cannot discount the power of well-designed packaging. This is great to attract potential customers. But after that, the formula itself has to do the work.
To me, our secret sauce is our consistency and focus on R&D. Together with our chemist, we always aim to create an amazing formulation that works to solve the customers' skin concerns. We started with this treatment essence that calms and soothes the skin, as this is something everybody can benefit from. 
I also take extra care of building the community, so I host giveaways and contests over on Tatagaltier's social media. Our authorised resellers are also people that helped us build the brand, so I'm super thankful for them as well.
Currently, what are your efforts to provide better access to your products to fans of Tatagaltier?
Aside from our social media, we also have private Telegram groups so that our customers can voice out their concerns and needs more seamlessly. That way, we have a direct line with our users and have direct access to their input.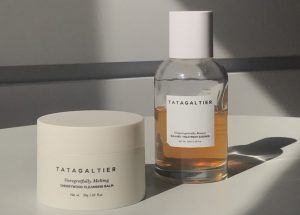 Do you have any plans for product expansion on the horizon?
Of course! The Bulaney Treatment Essence and the Cherrywood Cleansing Balm is only the beginning.
Since you're a skincare maven, what is your routine like?
I adhere to a strictly basic skincare routine. I start with a cleanser and proceed to douse my skin in my treatment essence. I follow that up with a moisturiser and SPF. There are also days that I include the Cherrywood Cleansing Balm into my routine as well.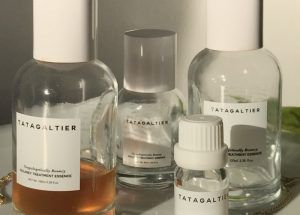 Finally, are you a fan of other skincare brands?
Definitely. I adore international brands like Farmacy Beauty, Glow Recipe, and Gisou.
Made in Malaysia is a series by Prestige Malaysia that showcases homegrown talents across various sectors. Through interviews, we strive to highlight the work put in by these individuals while supporting their craft.
All images credit: Tatagaltier