Sunscreen queen of Supergoop! Holly Thaggard on balancing motherhood and entrepreneurship
10 years ago, you wouldn't have caught me panicking over whether or not I'd applied sunscreen. Today, many skincare obsessives (myself included) would gasp at the thought. Personally, I have Supergoop! to thank for this monumental shift.
Over the years of virtually meeting brand founder Holly Thaggard, it's clear that her focus has not changed. With every variation of sunscreen offered on their website, Supergoop! is only concerned about delivering sun protection to everyone, no matter their needs or preference.
If you're a makeup lover, the Unseen Sunscreen will be your pick for an SPF that doubles as a makeup primer. Want to rock an all-natural glow? The Glow Screen will be an instant favourite, and thanks to its popularity, it's now offered in an all-over body formula. If you're a frequent flyer, the brand also has a few non-liquid formats to add to your luggage. Ultimately, this is a brand that gives you zero excuses to not wear sunscreen.
But do you know of Holly's path to creating the brand? With more than 15 years of pioneering sun protection advocacy, her incredible journey has been spurred by this need to protect individuals from contracting skin cancer. In fact, the first home of a Supergoop sunscreen is not on a store shelf. It was a classroom in Texas, where she aspires to protect children from the sun without impeding their playtime.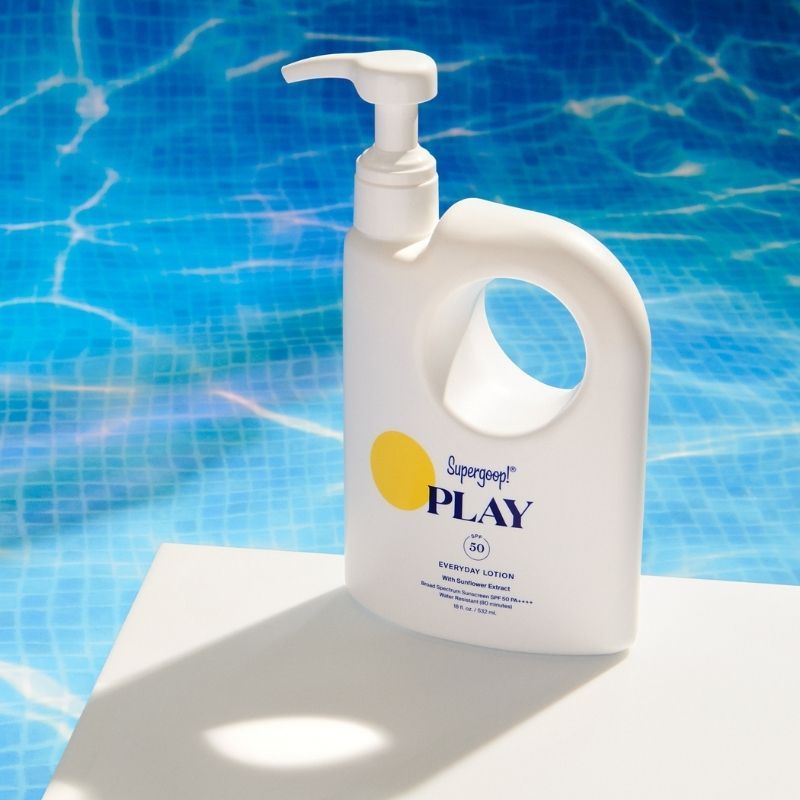 To this day, this motherly drive to protect children remains. The Ounce by Ounce program allows the brand to continuously donate SPF to schools across America, giving school kids the chance to fully explore during their playtime while protecting them from solar harm.
With all that on her plate, her role as a mother is one that she takes just as seriously. In a conversation with PrestigeOnline Malaysia, founder of sunscreen brand Supergoop Holly Thaggard shares her journey as a mother and entrepreneur.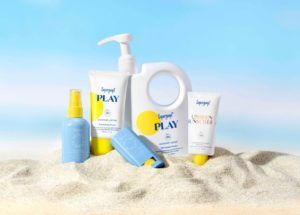 How do you balance parenthood with your role at the brand?
Some days are easier than others, but for me, family always comes first. Luckily our brand is all about living bright – or doing the things you love with the ones you love – and we have created a product that has inspired me to spend more time with my kiddos enjoying their hobbies (from horseback riding to playing baseball!).
In your opinion, how does motherhood intersect with your role at Supergoop!?
It's honestly all very interconnected. I define myself as a founder and as a mom of two – never as one or the other.
Has any of your experiences as a parent resulted in a product?
Yes! One of the first products my kiddos inspired was our PLAY Body Mousse. They used to love having shaving cream wars in our backyard, and the thought occurred to me – what if SPF was as fun to apply as shaving cream? So we created a product with a texture and consistency that lived up to the hype.
What does parenthood mean to you?
Recently I've been trying to focus on encouraging my children to stick with the things that bring out the best version of themselves.
What is your pro-tip for mothers that are also business owners?
Don't underestimate the importance of balancing your family with entrepreneurship. As the saying goes, the days are long, but the years are short – and work can always wait (even when it doesn't seem like it).
Featured and hero images credit: Holly Thaggard/Instagram