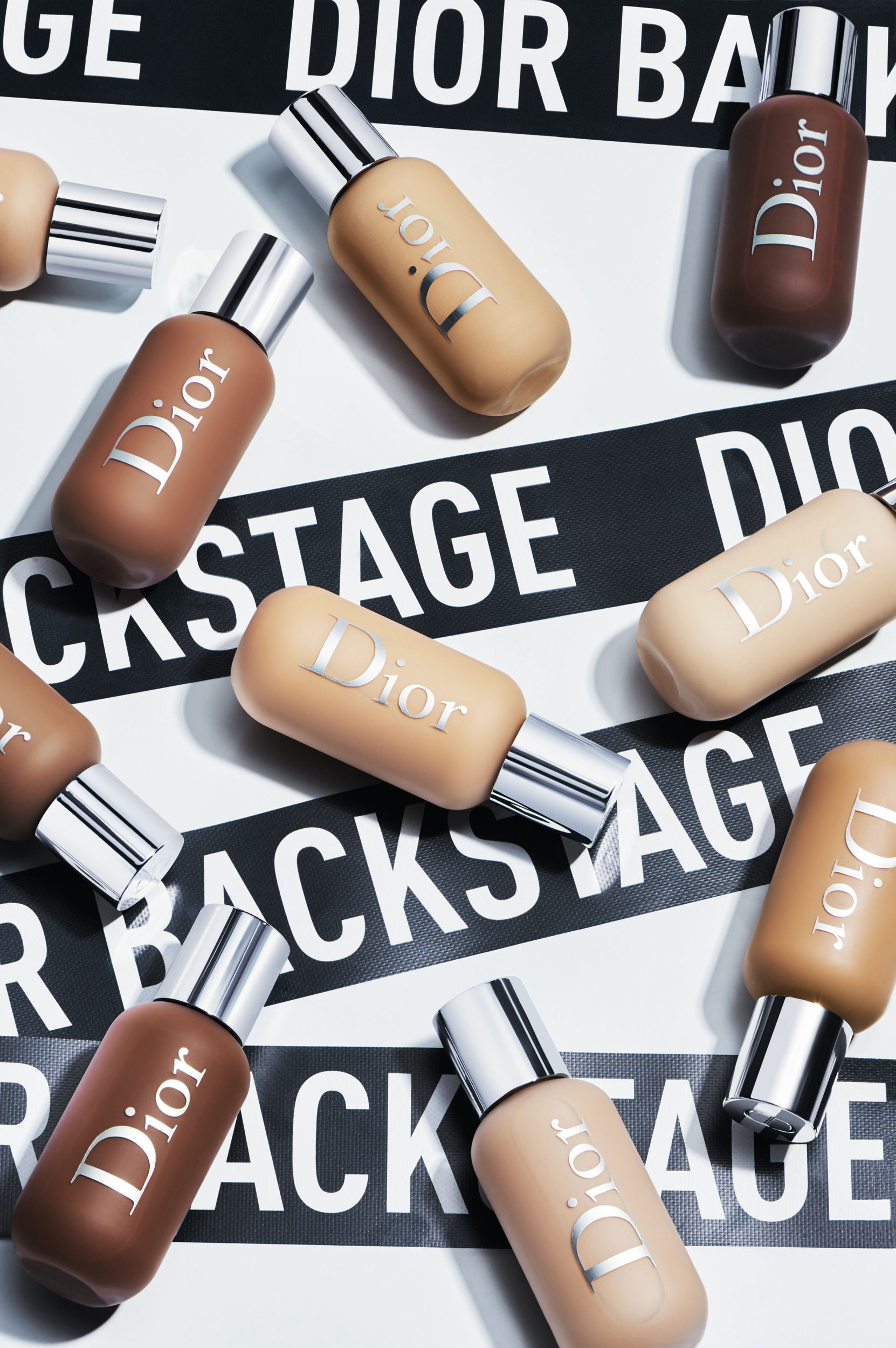 It's been a week since the official Malaysian launch of the latest makeup range by Christian Dior. Designed for beauty aficionados who prefer a more professional touch, the new Dior Backstage is the brainchild of makeup maestro Peter Philips, who is also the Creative and Image Director for Christian Dior Beauty.
As the mastermind behind Dior's runway makeup, Philips has logged countless of hours painting the faces of models backstage while gaining some much-needed insight into the woes that busy women of today face when it comes to putting their best face forward.
SEE ALSO: Dior has brought back its iconic Saddle bag — and it's better than ever!
Using his expertise and experience, Philips decided to team up with the professionals at Dior laboratories to develop a new makeup range inspired by all the magic that happens behind-the-scenes before every runway show. Here are our must-have essentials from the new Dior Backstage collection: Dior Backstage Face & Body Foundation, MYR155
If there's one thing that all makeup artists can agree on is that you can't create a flawless face without selecting the right shade of foundation. For the new Dior Backstage range, Philips went the extra mile to ensure that women of all skin colours & undertones will be represented. The result: an impressive collection of 40 universal shades with 21 made available right here in Malaysia. The formula itseld feels like second skin upon first application and, depending on one's individual needs, can also be reapplied to provide buildable coverage. Finally, each bottle of foundation comes packaged in practical transparent bottle with a precision tip that ensures not a single drop will go to waste.

Dior Backstage Contour Palette, MYR188
For ladies looking for a little extra definition, Dior Backstage also offers a contouring palette to help shape and highlight your best features. Each compact palette comes equipped with two illuminating highlighters and two matte shades that deliver a natural finish. Dior Backstage Lip Palette, MYR202
If carrying tubes of lipsticks isn't your cup of tea, then you're going to adore the newest lip palette from Dior Backstage. Inside each compact palette are nine neutral shades that can be used as a base, plumper, liner and lipstick. The set includes three shades of volumizing gloss for extra sheen, three shades of satin-finish lipstick for everyday wear and three matte shades formulated with rich pigments for a bold and beautiful finish. Dior Backstage Eye Palette, MYR202
Ladies with an eye for details will be pleased by the newest eye palette from Dior Backstage. Available in two versions to pair with warm and cool undertones, each palette comes complete with eight shades in both matte and shimmery finishes, as well as a creamy primer to prep your peepers for a complete transformation. Dior Backstage Makeup Brushes, MYR108 to MYR250
An essential tool in every makeup artist's arsenal, every makeup brush from the Dior Backstage range has been thoughtfully designed to guarantee perfect application with every swipe. Fitted with ergonomic handles and tightly packed bristles of various shapes and sizes, these ultra-soft brushes are just the thing for delivering the exact amount of formula for an ultra-polished look.