For some people (or many, or most), hours in the gym and a clean diet still don't lead to the lean body you want. Now, this could be for a number of reasons: genetics, an inefficient training program, or a diet that doesn't work for your body. You could look into these reasons and get healthy the traditional way, or you could throw thousands at the newest fat-reducing, skin-tightening treatment in town, and save yourself the hard work and time: EMSculpt NEO.
Unlike its predecessor EMSculpt, the added 'NEO' in this treatment targets muscle growth. This combines radio frequency (RF) and high-intensity focused electromagnetic (HIFEM+) energy. The RF heat raises the temperate of fat cells under the skin to induce apoptosis, the natural process of cell elimination. At the same time, the HIFEM+ energy contracts muscles at such high intensity which stimulates fibre growth.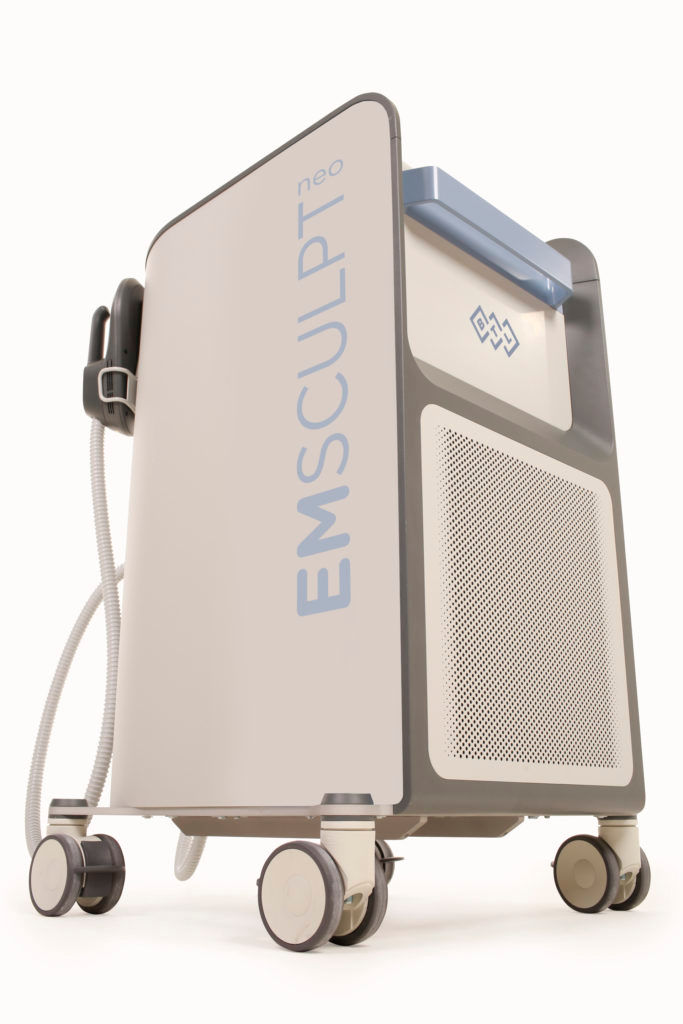 If EMSculpt NEO really is backed by this kind of non-invasive technology, does it actually work? According to Clique Clinic, clinical studies have shown an average of 30% fat reduction alongside a 25% increase in muscle volume.
It isn't just about vanity — excess body fat and ageing lead to muscle loss (aka sarcopenia), which contributes to loss of stamina, low mobility, joint injuries, and the replacement of muscles with fat tissues.
Dr Lim Ting Song, Medical Director of Clique Clinic believes that the treatment can help you combat effects of body ageing more effectively in a short period of time. "It's an invaluable asset that supplements your lifestyle and helps you not only look better, but feel and function better," he says.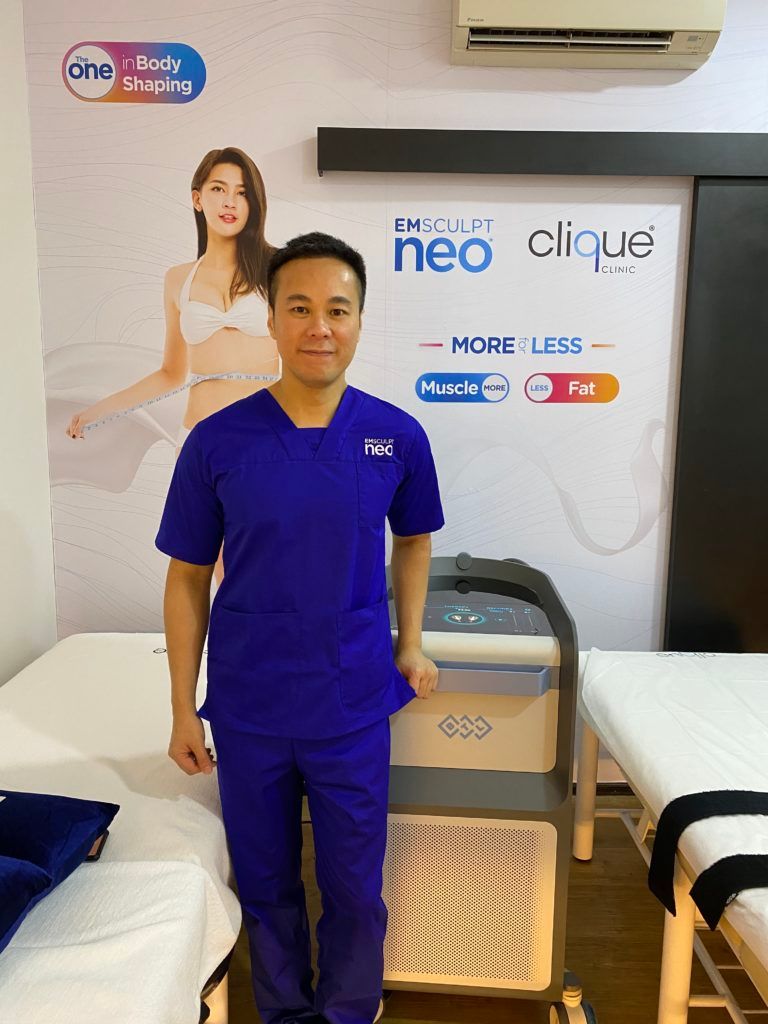 Money is of the essence, but time isn't. The EMSculpt NEO treatment works on targeted body parts, which means you'll need to think about which area you most want visible improvement. Each session lasts only 30 minutes, and over the course of a few months, you should aim for at least six sessions for the best results.
However true these claims made may be, or how applicable the results of EMSculpt NEO's studies may be for different people, personally, my core did ache for a good two days following just one treatment. Unfortunately, I did experience a burning sensation at a particular area in contact with the machine, which left me with a blister post-inflammatory pigmentation, known as PIH. It's important to note that you can avoid blisters by letting the staff know should you experience a burning sensation or start sweating a lot during the treatment, to which they can adjust the machine safely.
So while I advice caution, would I recommend it? If it won't burn a hole in your wallet, and you can't shake off the weight no matter how hard you try, go for it. With at least six sessions, you might feel like a new, healthier self.
(Main image credit: Kristina Paukshtite/Pexels)
Clique Clinic
4, Jalan 19/36, Seksyen 19, 46300 Petaling Jaya, Selangor, Malaysia