Technogym offers innovative training solutions from the Technogym Bench to stylish Personal Line, blending superb aesthetics and revolutionary technology for the ultimate home-workout experience.
While Malaysia may be ready to transition from a pandemic phase to an endemic phase, the popularity of home gyms is a trend that shows no sign of abating. A sanctum of wellness to retreat to after a long day at the office, there is nothing more energising than the surge of endorphins after a good workout in the comfort and safety of your domicile.
Technogym, also known as The Wellness Company, presents a wide range of fitness equipment to suit beginners and professionals alike – from the versatile Technogym Bench to the luxurious Personal Line. The Official Supplier for the Tokyo 2020 Olympic Games with over 35 years of experience pioneering digital technologies and services for fitness, sport and health, Technogym has refined a new age experience to ready champion athletes.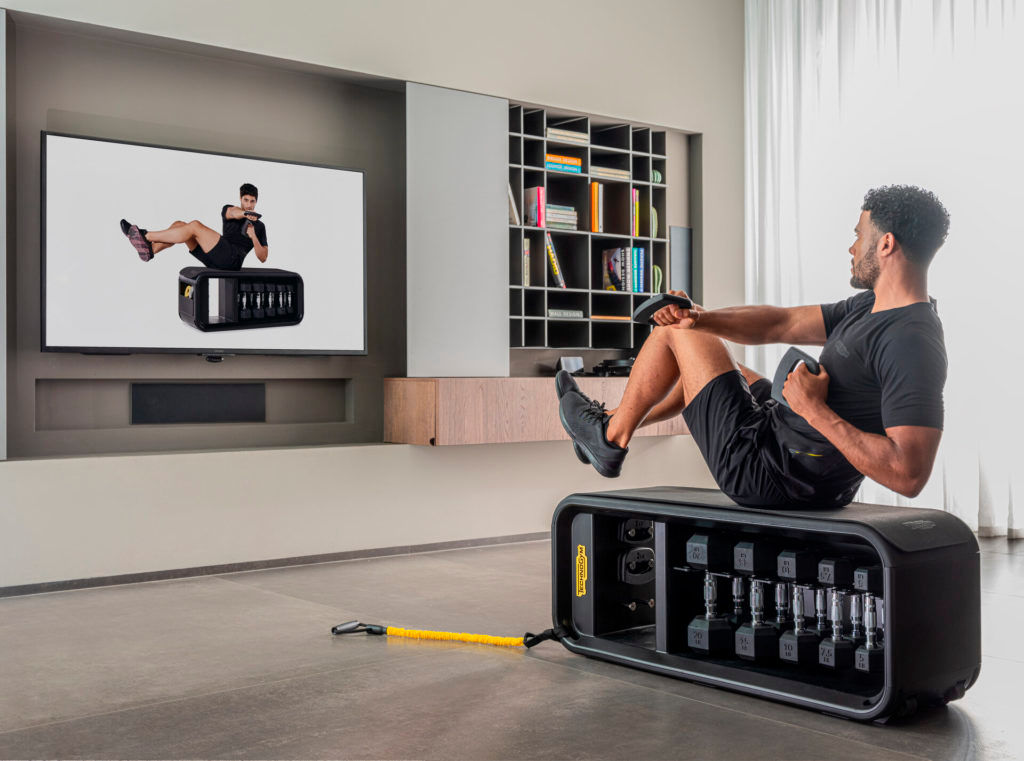 The only gym equipment your home will ever need, the Technogym Bench is a sleek, one-stop training station for all your fitness needs. Compact in design with integrated wheels adding convenient mobility, this holistic system allows you to perform a range of over 200 exercises for resistance, strength, and core training in a limited space.
The system efficiently stores five pairs of hexagonal dumbbells, three weighted knuckles in differing weights for core strengthening, and three bands with different resistance tensions to vary the intensity of your routine. The Technogym Bench also comes with access to a library of 20 – 30-minute videos led by expert trainers to help inspire you to reach your objectives quickly and safely.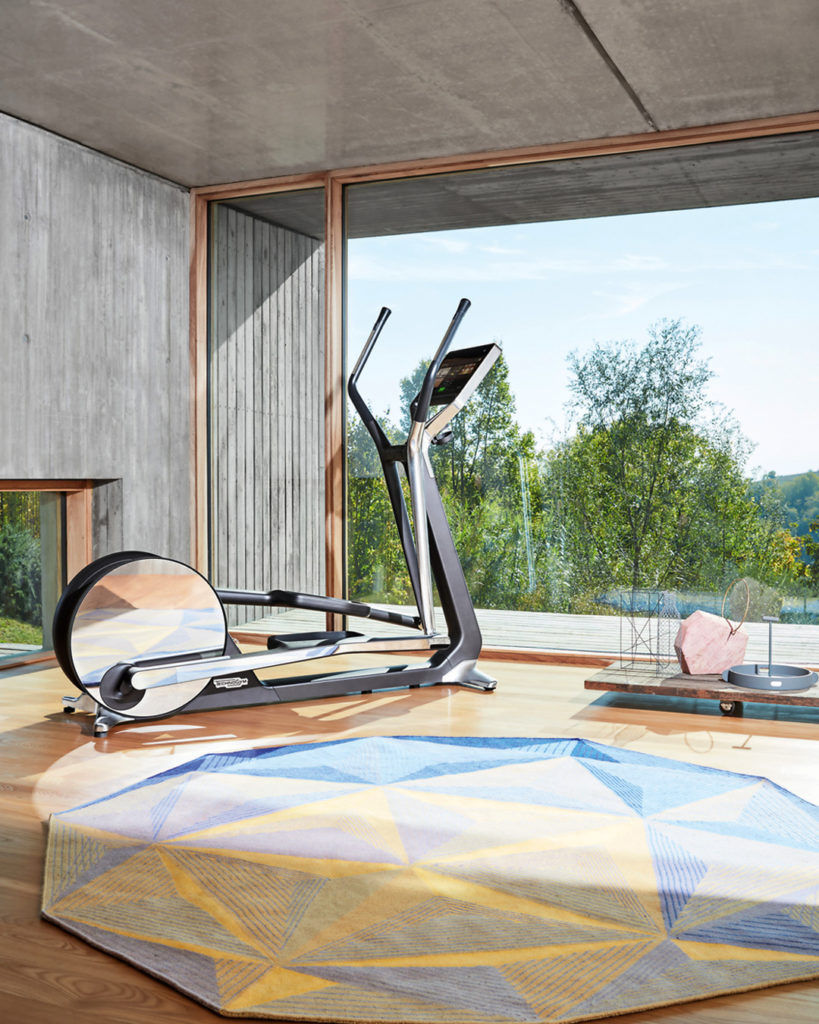 As The Wellness Company, Technogym aims to improve people's quality of life by advocating regular physical exercise, healthy nutrition, and a positive mental attitude. With fitness, sport, and health at the core of its Wellness mission, the company is ready to help you discover a happier, healthier version of yourself.
One of the ways they're doing that is by making working out look good. Tapping world-renowned architect and product designer Antonio Citterio, the Personal Line by Technogym combine artistic vision with revolutionary innovation. Going a step further, the brand offers bespoke home solutions for every user, according to their personalised needs and preferences.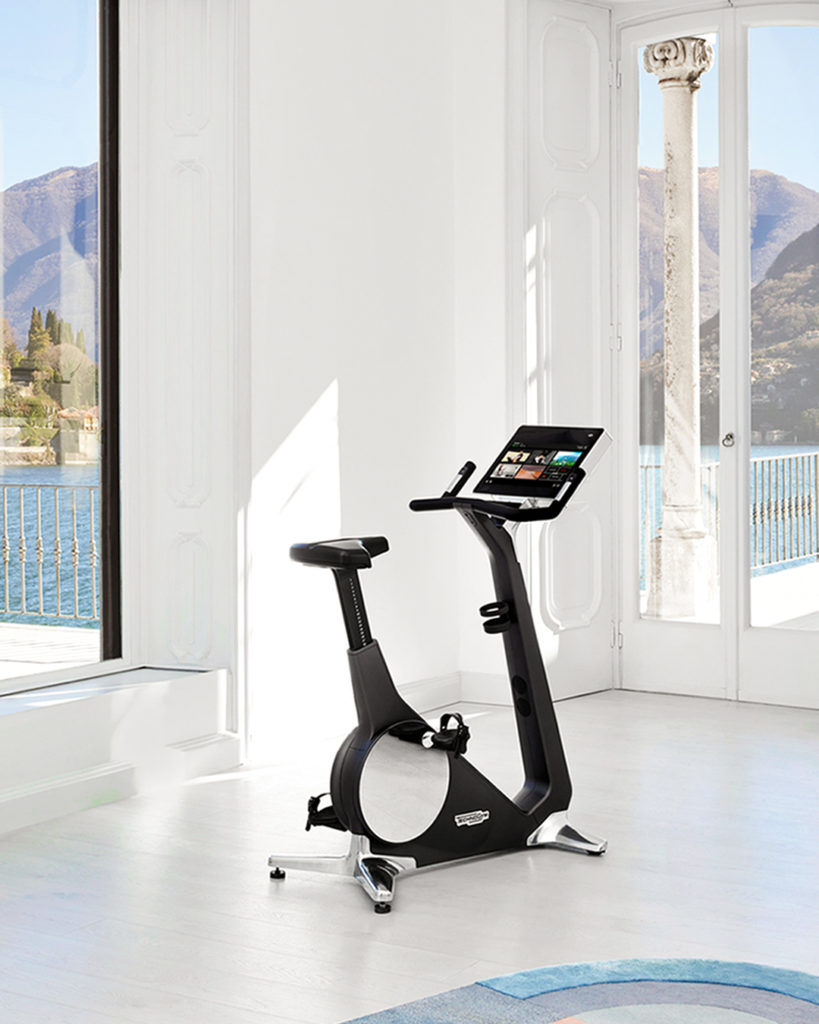 The Personal Line features a complete range of cardio equipment from the traditional treadmill, bike and elliptical to Technogym's signature Kinesis, geared to train strength, balance and flexibility. Together, Technogym and Citterio create high-performance, intuitive products that exceed utilitarian function, entice engagement, and ultimately spark joy.
This story first appeared in Prestige Malaysia's November 2021 issue.