There is a certain affinity amongst Porsche enthusiasts. Quite natural given their shared love for high-performance sportscars known for their extraordinary power and impeccable aesthetics. So, when Sime Darby Auto Performance held their inaugural 'Sportscar Together Day' in Malaysia on 3 August, more than 2,000 proud owners and fans raced to be part of this momentous occasion. This occasion saw an astounding
320 Porsche race cars, SUVS and sedans converging at the state-of-the-art Sepang International Circuit, setting an official record for the largest Porsche gathering to be held in Malaysia. Participants were treated to a fly-on-the-wall viewing of a vast selection of classic and new Porsche models, spanning across the German car company's rich heritage. These included eight generations of the 911 series, the 919 Hybrid and the awe-inspiring 911 GT3 Cup racecars from Porsche Carrera Cup Asia. The cherry on the cake, however, was the unveiling of the new Macan S, a veritable beast boasting a ​3.0-litre turbocharged V6 engine with​ 480Nm​ of torque. Coinciding with the occasion was the reveal of a new 360 Leasing programme that aims to make owning a Porsche more accessible to a larger number of people. Through this financing solution, customers will have the option of taking possession of a new Porsche for three years, during which they will only have to pay a monthly rental fee. At the end of the programme, customers can choose to either extend their lease or purchase the vehicle. This enticing package also includes comprehensive insurance, warranty and maintenance package.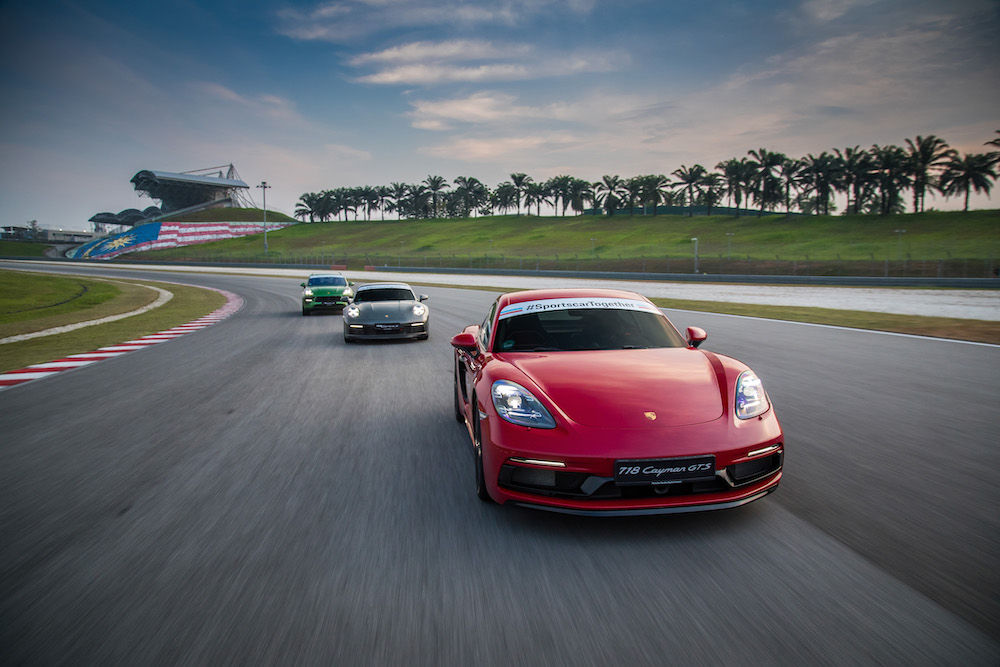 For more information on the 360 Leasing packages, visit www.dealer.porsche.com/malaysia