If you've been longing, nay, craving for peace, privacy and plenty of room to move, this contemporary residence is just the ticket.
Overlooking the dynamic township of Seputeh and the city centre, this residential-titled, freehold development promises modern convenience within a family-oriented community.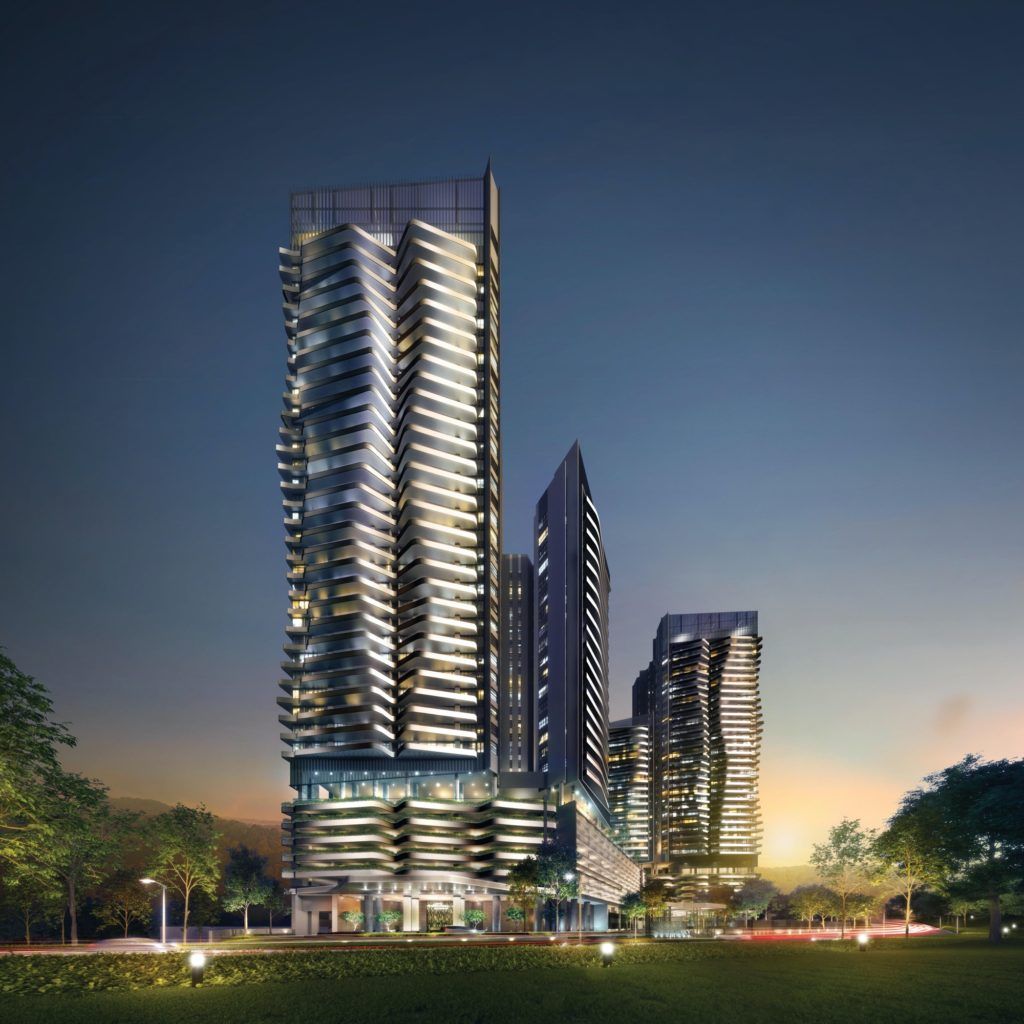 Setia Sky Seputeh redefines the search for bona fide resort style living, while strategically located just 15-minutes from the KL city centre and 10-minutes from Petaling Jaya. Melding urban chic with beach-side cool, homeowners also enjoy unparalleled access via covered walkway to the numerous attractions of Mid Valley Megamall.
With unit layouts ranging from 2,303 to 3,025 sq ft, you'll be captivated by its stunning amenities, starting at the Beach Podium on level seven. Here, expertly curated palm trees and tropical plants accent clever architectural features, to create a charming tropical oasis of 1.5 acres for entertaining family and friends.
Among the exceptional allurements available: sunken lounges with natural cross-breezes, a virtual golf space, a moonlight jacuzzi to wash off a harsh day, and of course, the Crescent Sand Beach with its glistening saltwater pool. Children can burn off their creative energy at a pirate-themed playground, the Trampoline Garden, or the decked-out Playroom. If you prefer, escape to the Blogger's Deck to read, or hide away at the Meditation Garden to reflect, or retire to the Cocktail Bar to enjoy kaleidoscopic sunsets from multiple vantage points. There's also a dedicated Business Centre to take meetings or group calls.
For sweeping panoramic views, zoom up to the Sky Rooftop Podium on the 36th floor. The lavishly designed lounge is a great space to kick back and enjoy a breather. Another signature stroke of this dream property; extra wide balconies that make the outdoors as a natural extension of indoor living space. Each light-filled unit is finished with a sense of pride and meticulous attention to detail, lending a boutique grandeur that is at once warm and sophisticated.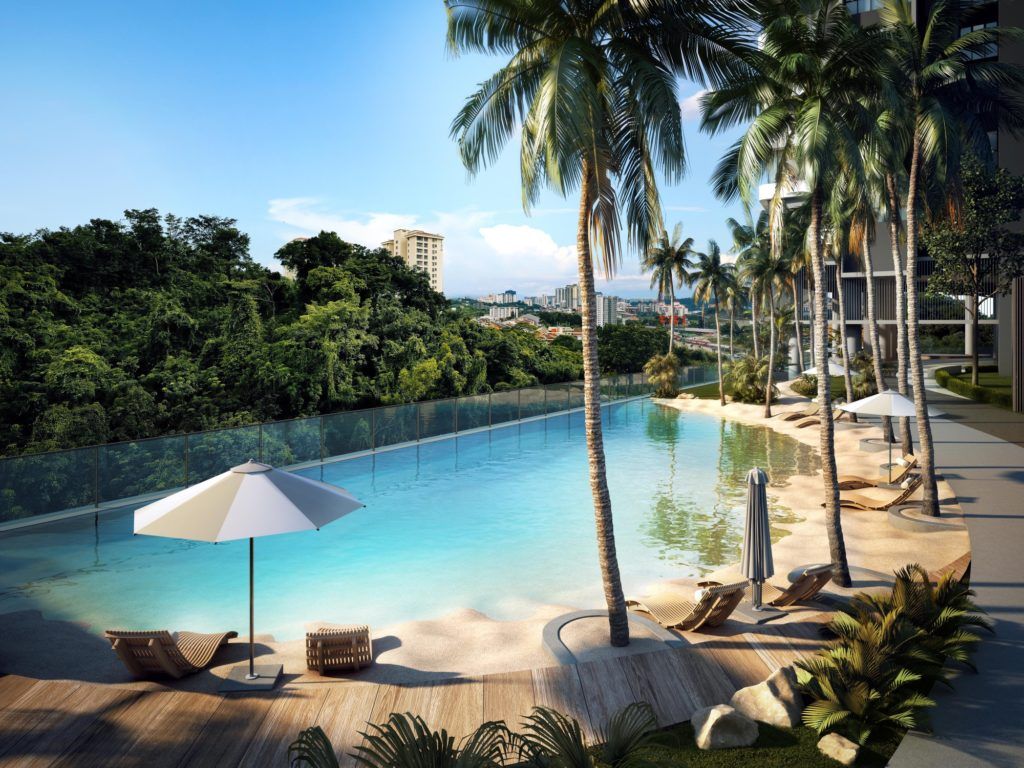 Mid Valley City itself is the epicentre of important public transportation routes. Just one stop from KL Sentral, residents can head off to KLIA for their next jet-set holiday, or easily access other major townships within the Klang Valley by rail. Not to mention a complimentary shuttle service for added convenience.
Only 290 incredibly fortunate owners will claim home to a piece of Setia Sky Seputeh. With two towers housing between four to six units per floor, exclusivity is a guarantee. Reaching skyward at 37-storeys tall, select from views that offer the best of urban life to the east, or rolling green hills to the west.In addition, Setia Sky Seputeh has devised the Setia 10:90 scheme, allowing buyers to place a 10% down-payment without incurring additional costs or fees until the entire development is completed. And that's not all. When you tour its showroom gallery, don't forget to enquire about the remarkable 15-year maintenance fee subsidy — now that's what we call a cherry on the top.
Visit www.setiaskyseputeh.com.my or call 03-2276 5252 for more information.
(Images by Setia Sky Seputeh)