 I wasn't looking for chocolate. It came looking for me. My boyfriend (now husband) declared early on in our relationship that he adored chocolate. It was the 1990s, and I pleased him with homemade chocolaty goodness, from truffles and mousses to German, flourless, and molten lava cakes. (I used Jean-Georges Vongerichten's OG recipe.) For Valentine's Day, he gave me heart-shaped boxes of chocolates from the drugstore, which offered us more giggles than savours. He loved my cooking, and I fell for his silly romanticism. Over the years, as I got to know it better, I stopped seeing it as an ingredient limited to desserts and holiday novelties and came to realize that chocolate is multidimensional and complex, begging to be better understood.
Simran Sethi, journalist and author of Bread, Wine, Chocolate: The Slow Loss of Foods We Love, agrees. Fully appreciating chocolate is like going from "black and white to Technicolor," she says. "Chocolate is such an intimate product that we turn to when we're heartbroken, or to express love, or to feel joy. Products that we love are a great starting point for getting curious about what the sources behind them are."
Behind every bar of chocolate and every spoonful of cocoa powder is a process that begins with Theobroma cacao trees, which are native to the Americas and are now globally cultivated in a tropical zone spanning 20 degrees north and south of the equator. The tree's scientific name speaks to its high worth in Mesoamerica: Theobroma means "food of the gods" in Greek; cacao is rooted in the Mayan term for the tree. The football-shaped cacao pods are hand-harvested with giant machetes — it's dangerous and difficult work, says Sethi. Each pod contains roughly 40 cream-coloured beans. Going from beans to chocolate involves a range of complicated activities that includes fermenting, drying, roasting, winnowing, milling, refining, formulating, conching, and tempering. Not only is it hard to produce, but it's also darn precious: Each tree's annual yield of beans is only a couple of pounds, which is enough for about 25 bars of 70% cacao chocolate, according to pastry chef and chocolate consultant Michael Laiskonis, who teaches at the Institute of Culinary Education in New York City.
When choosing which chocolate to cook with, focus first on those with high cacao percentages, advises Amy Guittard of Guittard Chocolate Company, which produces quality chocolate for eating, drinking, and cooking.
When choosing which chocolate to cook with, focus first on those with high cacao percentages, advises Amy Guittard of Guittard Chocolate Company, which produces quality chocolate for eating, drinking, and cooking. The cacao percentage indicates how much of the chocolate is derived from cocoa beans. In general, a higher percentage of cacao will have a more intense and less sweet taste. Purchasing and using good chocolate with higher percentages of cacao is also a small but meaningful way for consumers to channel more money toward farmers. Only about 7% of its revenue goes to farmers, so the more cacao you consume, the better for the folks cultivating the beans.
Even chocolates with the same high cacao percentages will vary in intensity and sweetness, depending on the composition of the cacao part of the bar (which can include cocoa butter and many types of cocoa solids) and what each producer puts into the non-cacao part (which might be a mix of sugars, dairy, and stabilizers like lecithins). So after you home in on the percentage you're after, it's essential to taste the chocolate to really know what you're working with. I've learned to think of chocolate like people — both are extremely complex and waiting to be comprehended and respected for their innate superpowers.
To arouse your interest in chocolate during this season of love, I put together a recipe collection of head-turners that show its versatility. Baking chocolate, which is exceptionally fluid when melted, smoothly enrobes each craggy kernel of Black and Tan Chocolate Popcorn; give a heaping bowl of it to people you love. Unsweetened cocoa powder is great whenever you want the intense flavour to pop against other ingredients. It's versatile enough to be the star in savoury dishes, such as a dinner for two of Cocoa-Spiced Steaks with Red Wine–Chocolate Sauce, as well as the key to an over-the-top Indulgent Hot Chocolate, where dark brown sugar and coconut milk coax forth cacao's tropical nature in a drinkable pot de crème. Snack on Chocolate-Cherry Focaccia, or enjoy a melty midnight tryst with the Toasted Chocolate-Hazelnut Sandwiches. These recipes offer plenty of culinary discovery — as well as fun and potential romance, too.
Good chocolate is fair
Cultivating, processing, and selling cacao is rife with economic inequality and environmental degradation. West Africa supplies 70% of the world's cocoa beans, yet cacao farmers in Ghana earn roughly USD 1 or HKD 7.85 per day, and those in the Côte d'Ivoire earn about 78 cents per day — well below the World Bank's USD 2.15 or HKD 16.87 per day threshold for extreme poverty. Countless efforts, including a 2021 US Supreme Court case, have spotlighted child labour in the chocolate supply chain. Chocolate companies tackle the inequities on differing levels, including consumer-facing fair-trade statements and certifications.
Stephen Beaumier, the co-founder of White Label Chocolate based in Santa Cruz, California, takes a direct-trade approach. "We want to treat our supply chain with kindness and respect, and that starts with learning as much as we possibly can about who's growing the cacao, but also who's processing it," he says. As part of a pilot project, White Label voluntarily pays a premium for quality beans in order to create a fund that rewards the top-performing farmers by covering their children's school fees and equipment needed to help with production.
Check producers' trade practices, but also take time to explore the industry's complex issues, says Amy Guittard, chief marketing officer and part of the fifth generation leading the family-owned operations of Guittard, where multipronged Cultivate Better Cocoa initiatives cover agroforestry, farms, and communities overseas as well as stateside manufacturing and packaging. "Collective knowledge and engagement is what can lead toward long-term sustainability of cacao-growing communities," she says.
If the chocolate industry's bittersweet supply chain makes you wince, consider WNWN Food Labs' alternative chocolate made from fermented barley and carob. Better than the carob confections from the 1970s, it's a nascent product mostly sold in the United Kingdom. Founders Ahrum Pak and Johnny Drain aim to expand to the US in 2024. For more info, visit wnwnfoodlabs.com.
Savoury recipes with cocoa
Toasted chocolate-hazelnut sandwiches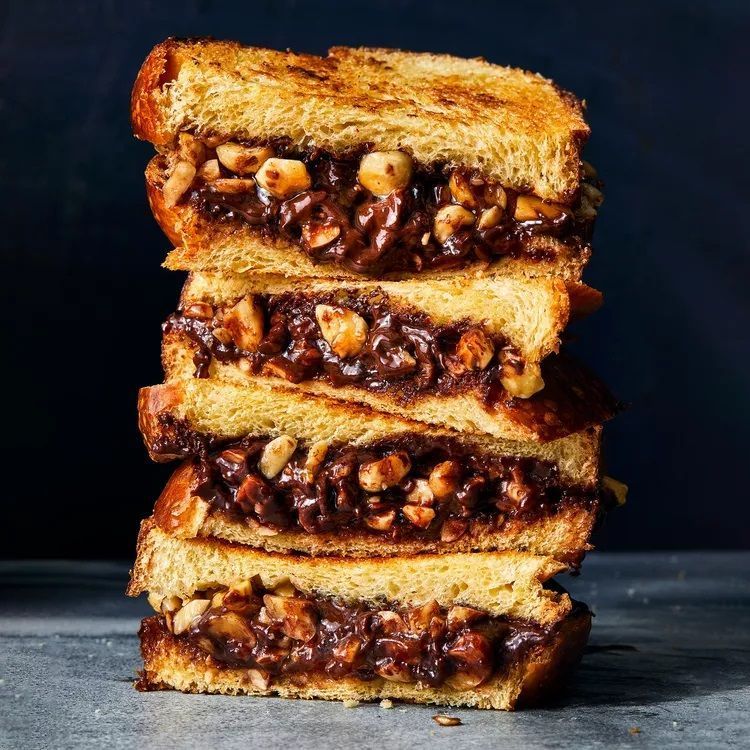 These golden brown and buttery melted chocolate sandwiches filled with crunchy hazelnuts and fruity jams are too good not to make.
Black and tan chocolate popcorn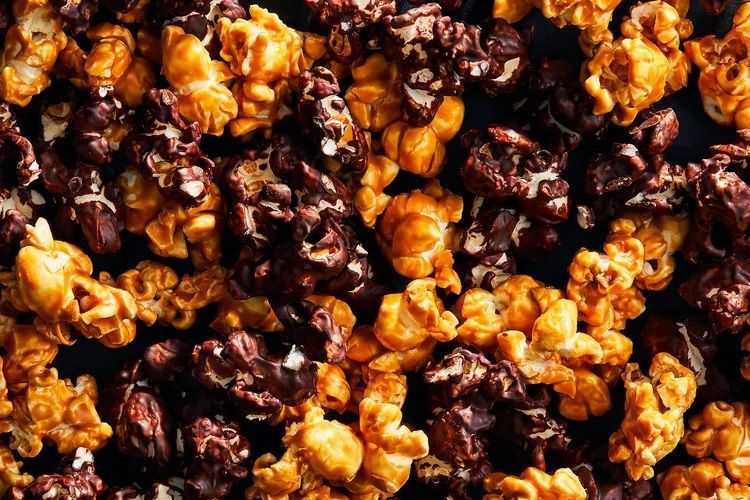 Learn to easily melt chocolate to enrobe popcorn, or cookies, pretzels, or even chips, with the method in this sweet recipe.
Chocolate-cherry focaccia This chewy, light, and airy chocolate bread is studded with tart-dried cherries and coated in fruity olive oil.
Indulgent hot chocolate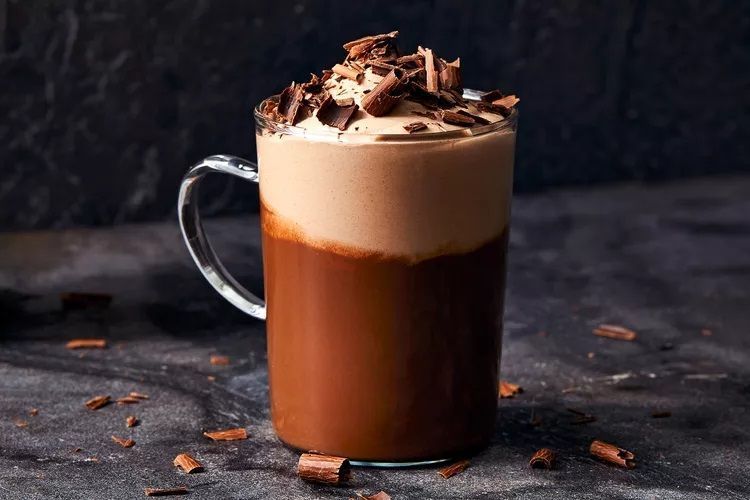 The ultimate chocolate lover's hot chocolate, this recipe yields a drink that's thick and rich in flavour and texture and topped with an airy chocolate-infused whipped cream.
Cocoa-spiced steaks with red wine–Chocolate sauce These special occasion-worthy steaks start with a cocoa powder spice rub and finish with a luxurious red wine pan sauce.
Catalan-style shrimp in chocolate sauce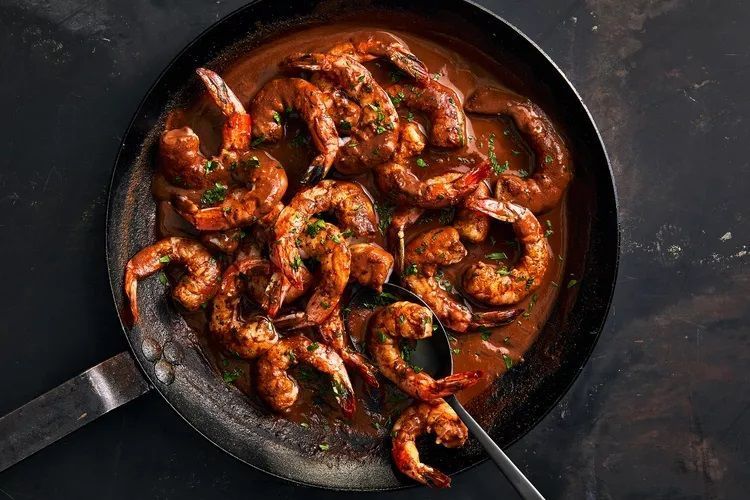 Very dark chocolate, in the 70 to 75% cacao range, offers just the right amount of bittersweetness to this savoury shrimp dish.
This story first appeared on www.foodandwine.com.
(Hero and featured image credit: Christopher Testani)
(All USD conversions done at the time of writing)
© 2021. TI Inc. Affluent Media Group. All rights reserved. Licensed from FoodandWine.com and published with permission of Affluent Media Group. Reproduction in any manner in any language in whole or in part without prior written permission is prohibited.
Food & Wine and the Food & Wine Logo are registered trademarks of Affluent Media Group. Used under License.