You can't embrace the New Year without a plate of sweet treats, and our guide ensures that your cookie cravings are sorted for the Chinese New Year celebrations in KL.
Imagine this: Your heart and belly are full after a splendid reunion dinner/family gathering. After an eventful yet fulfilling day, all you're craving is a snuggle-fest with your loved ones and an excellent movie to carry the Chinese New Year mood. Of course, you will need a plate of snacks to accompany you during your downtime; this is where our guide comes in handy. We've rounded up the best Chinese New Year cookies to devour, from the nostalgic favourites to the dairy-free options. However, we've also included chocolates into the mix if you're in the mood for cacao.
Where to order Chinese New Year cookies in KL for 2023:
Childhood Cookies It's time to ignite your tastebuds by uncovering your favourite pastime snacks and desserts with Childhood Malaysia. The concept store began its humble beginnings with a push cart in IOI City Mall, Putrajaya, before expanding its kiosk across the city. From nostalgic biscuits to addictive tidbits, they have it all. Ideal for any Chinese New Year festivities, the store offers classic favourites in family-sized tins such as peanut cookies, bangkit putih cookies, sesame nut cookies and kacang koya cookies.
Order here.
Oh Cha Matcha Trust Oh Cha Matcha to sort out your sugar cravings if you're hunting for dairy-free and vegan-friendly options. For the best of both worlds, the signature matcha pineapple tarts return for the Chinese New Year celebrations. To indulge in time for the festivities, you can opt for pick up at their store in TTDI. Be sure to pre-order before heading over.
You can also surprise your loved ones by sending over some matcha goodness for the festivities.
Matcha Pineapple Tart: RM48
Order here.
Mandarin Oriental Kuala Lumpur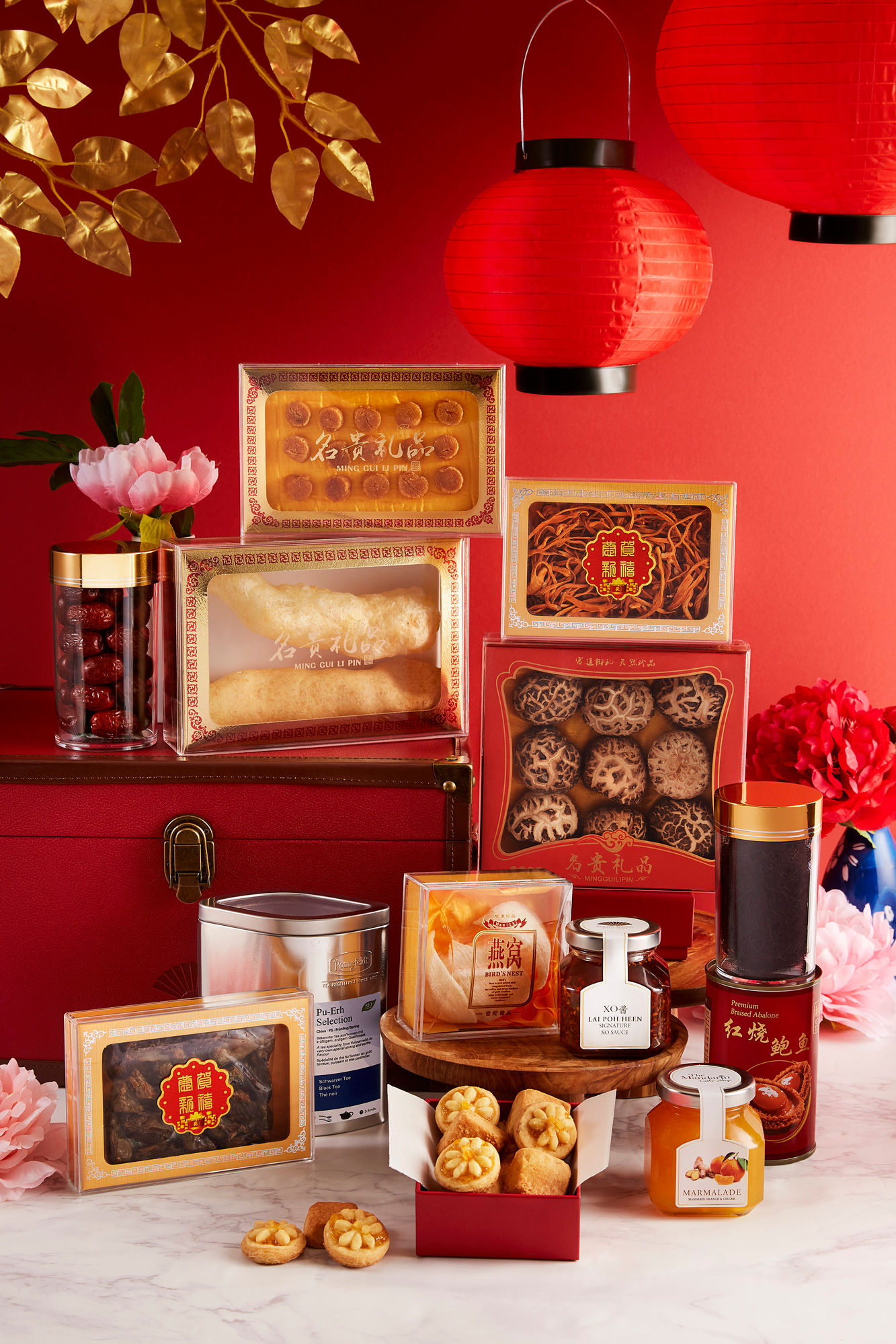 Pamper your loved ones with classic Chinese New Year treats that are equally buttery, and sweet. At Mandarin Oriental KL, the hotel offers an auspicious red gift box filled with pineapple tarts and orange cookies. Apart from cookies, other sweet options are also available to order, such as the Mandarin Koi Fish Chocolates, Chocolate Coins, Chocolate Ingots and Orangettes (candied orange strips coated in dark chocolate).
Chinese New Year Cookies: RM58
Mandarin Koi Fish Chocolates: RM22
Chocolate Coins: RM68
Orangettes: RM62
Order here.
The RuMa Hotel and Residences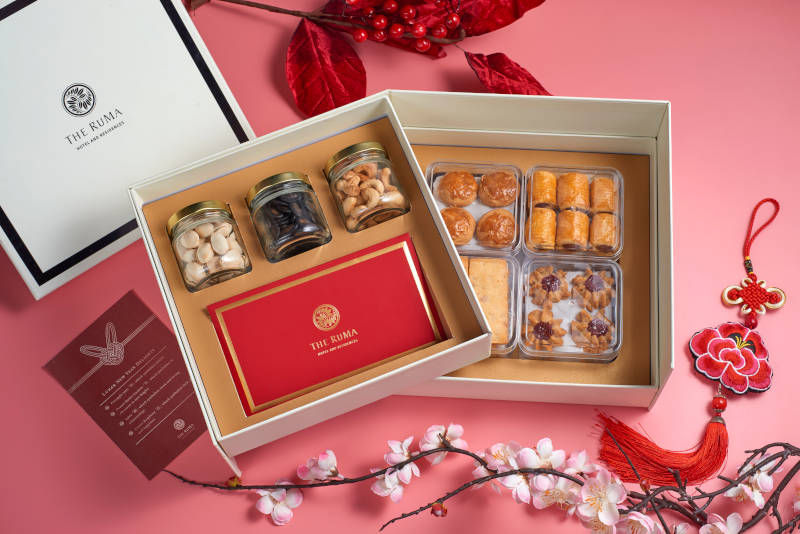 Usher in the Year of the Rabbit with The RuMa Hotel and Residences. For the Chinese New Year celebrations, the hotel has curated a gift box filled with mouth-watering baked goods like pineapple tarts, peanut butter cookies, sable cookies and linzer raspberry cookies. In addition, each Lunar Takeaway Cookies Delights comes with an auspicious deep-red angpau packet.
Price: RM128
Order here.
La Cher Patisserie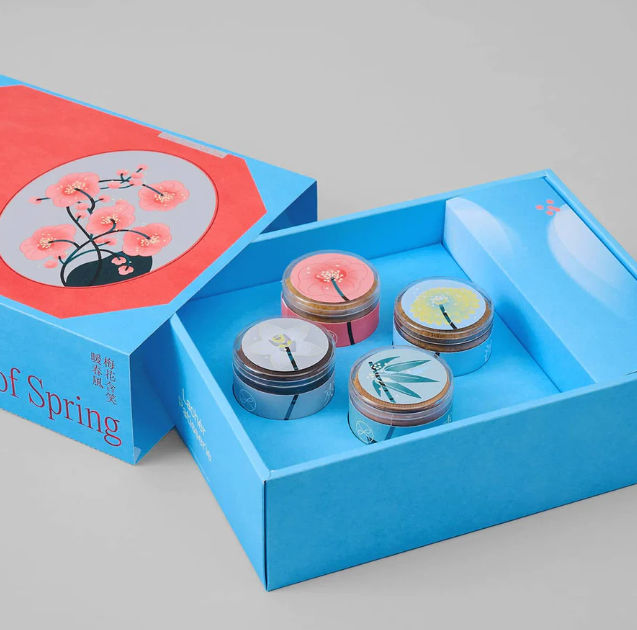 Taking inspiration from traditional Chinese paintings, La Cher Patisserie's Chinese New Year treats are not only sophisticated to the eye but delicious with every bite. Embodying the four noble – Mei, Lan, Zhu and Ju – flowers in Chinese Culture, the gift box represents hope and vigour. Available in small, medium and large, the set includes a jar of dark chocolate shortbread sandwich cookies, black sesame shortbread sandwich cookies, earl grey sable, pistachio sable and pineapple tarts.
The 2023 Chinese New Year Cookies set is available while stocks last.
Small: RM150 | Medium: RM195 | Large: RM255
Order here on the website.
Fat Sunday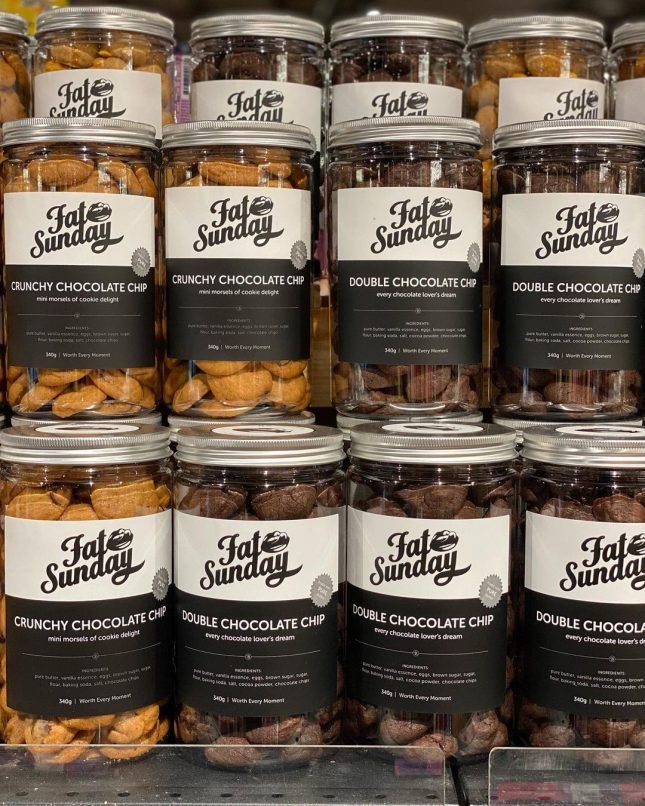 Established in 2015, Fat Sunday is adored by many dessert enthusiasts for its sweet yet buttery creations. Available online and in selected grocery stores, order the favourites if it's your first time: Pineapple tarts, crunchy chocolate chip, peanut cookies and cranberry oat crunch. If you're looking for last-minute gifting options, head to B.I.G (Bens Independent Grocer), Village Grocer, and Food Merchant to make a purchase. You can also find them on GrabFood.
Order on GrabFood. For more info, head over to the website.
Jenny Bakery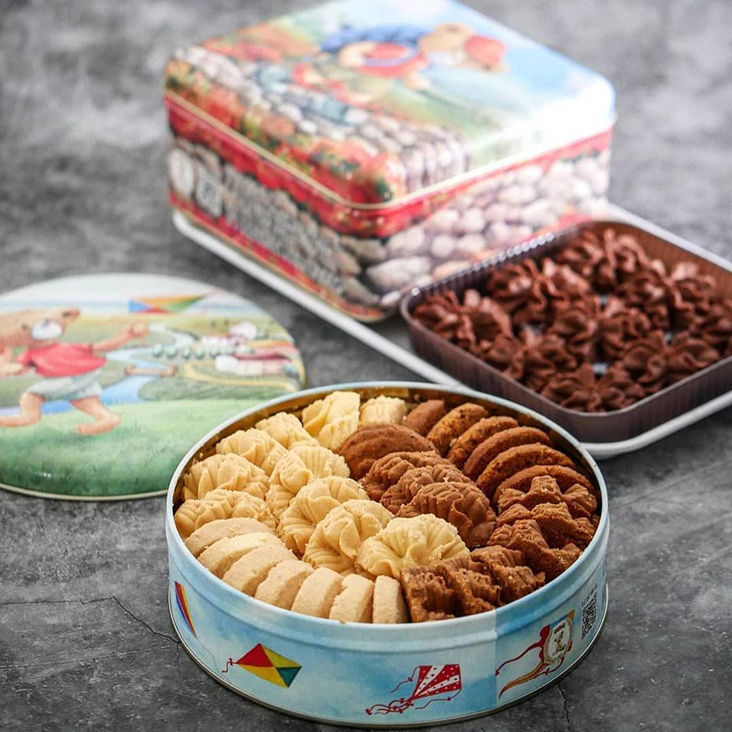 Hailing from Hong Kong, Jenny Bakery built its name through its highly-sought after butter cookies and signature teddy bear biscuit tin. Ideal for family gatherings and gifts, the pure butter flower cookies and signature pure chocolate flower cookies are a crowd's favourite. The bakery also offers limited-edition sets filled with two or more signature treats in its adorable tin. Currently, the bakery only accepts pre-orders, but we can guarantee it will definitely be worth the wait.
Order here.
This story first appeared on Lifestyle Asia Kuala Lumpur.