Here's a list of exquisite liquor bottles to gift the collector in your life for Christmas
Because there's always a bottle for every celebration.
As you scale closer to the year-end festivities, you may be running out of ideas when thinking of last minute gifts especially for your boozy friends. Whether you're a spirits enthusiast or not, everyone loves a good selection of champagne and whiskies to pop open at dinner parties or to stock up in their collection.
Be sure to read all the way to the end for a special promo code to get a 10% discount on these bottles!
Martell Cordon Bleu The Legendary Union Limited Edition by Pierre Marie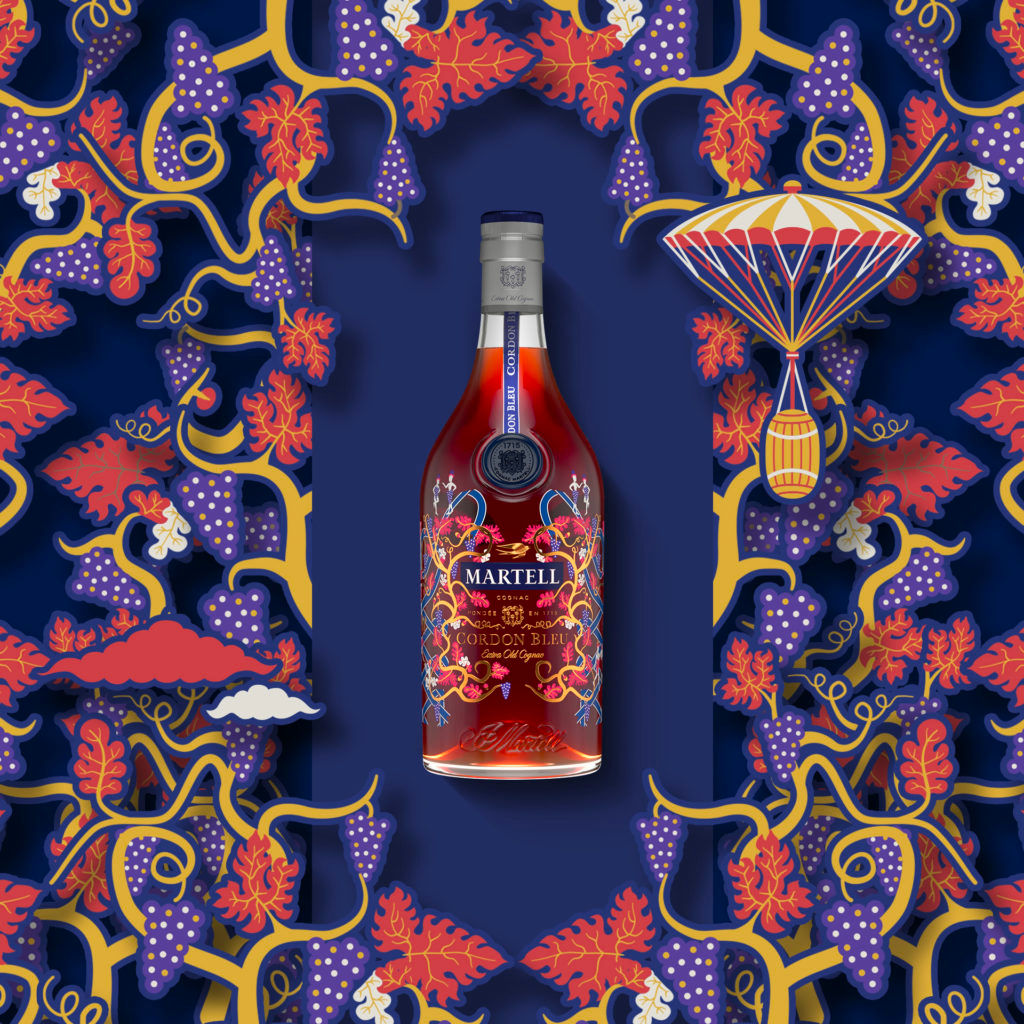 The Martell Cordon Bleu is loved for its deliciously fruited and spicy notes intertwined with aromatic elegance of orchard fruits like crystallised plums and apples. It has a well-rounded body with a touch of vanilla and coffee, making it a great digestif for every occasion. And to celebrate the new year, there is a limited edition bottle designed by artist and ornamentalist Pierre Marie which you can now add to your collection.
Pierre Marie reinterprets the iconic Martell Cordon Bleu with his exquisitely detailed designs which fuse ancestral craft technique with contemporary nuances in his own vision. He chronicles his visit to Maison Martell in Cognac with a limited edition bottle design that's poetic and dreamy, accompanied by a specially composed poem entitled "The Vine and the Oak" — narrating the love affair between the two from which cognac is born.
The second design, called "The Epic Voyage" is exclusive to global travel retail. It illustrates the subsequent journey of the vine and the oak around the world with motifs of ships, trains and hot-air balloons, interspersed with red and gold clouds, a traditional Chinese symbol of good fortune. The blue ribbon of excellence, the emblem of this legendary blend, adds the finishing touch to the Martell Cordon Bleu.
Find out more about the Martell Cordon Bleu The Legendary Union Limited Edition by Pierre Marie here.
Royal Salute 21 YO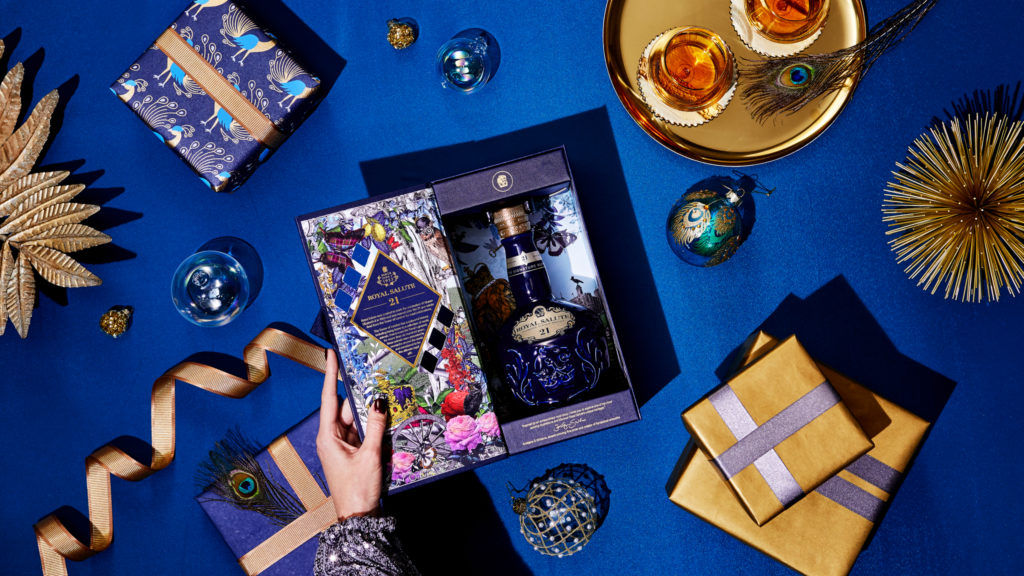 Created in 1953 to celebrate the coronation of HRH Queen Elizabeth II, this commemorative blend, aged for a minimum of 21 years, is named after the tradition of the 21 Gun Salute that is fired at the Tower of London for Royal celebrations. Bring that grandeur to your dinner table with a bottle that's not only rich in flavours, but also laced in heritage and history.
The Royal Salute 21 YO Blended Scotch Whisky Signature Blend is one of the most sought-after whiskies for ardent imbibers. On the nose, you get rich, fruity aromas and sweet fragrance of autumn flowers. The elegant aromas of sweet vanilla and a dry oakiness are enhanced with subtle notes of sherry and smoke.
The first sip unveils a delightful taste of sweet orange marmalade infused with bright notes of fresh pears. The second taste brings a rich medley of spices, intensified by a nuttiness of hazelnuts. As you allow the flavours to swirl a little longer, it unleashes a final warmth from hints of masculine smokiness.
Find out more about the Royal Salute 21 YO here.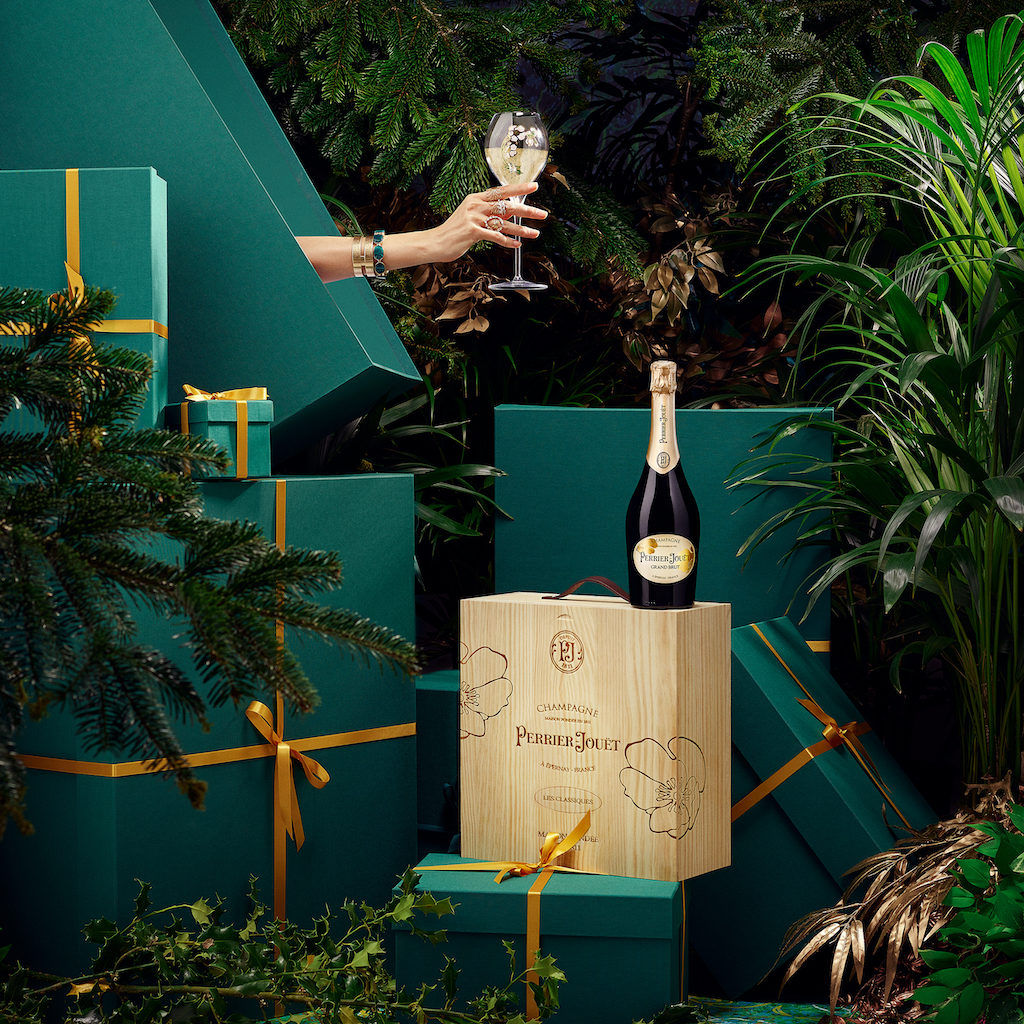 The Perrier-Jouët Grand Brut champagne epitomises the heritage of Maison Perrier-Jouët and its tradition of brut champagnes. Described as a stylish and harmonious champagne, this is described as a refined and balanced cuvée layered with floral notes of Chardonnay, complemented by Champagne's two red grape varieties, Pinot Noir and Pinor Meunier.
Notice the silvery gold in the glass, as the stylish cuvée bursts out in delicate floral aromas, rounded out by fresh fruits and hints of buttery brioche and vanilla. Both crisp and light on the palate, the flavours combine freshness and a lingering rich, generous finish to the very end. Best served at 10°C, the Perrier-Jouët Grand Brut champagne is best paired with white meats like chicken, as well as young leeks and grapefruit.
Find out more about the Perrier-Jouët Champagne France Grand Brut here.
Now comes the best part:
Should you purchase any of these three bottles — or anything from the Pernod Ricard Malaysia official Shopee page, you can enjoy a 10% discount with no minimum spend. Just use the code PERNPREST upon checkout to get the discount.
The code is valid from now till 31st December 2020. However, there are only 1,000 vouchers available for redemption, so be sure to check out as soon as possible.
And if you're feeling lucky, here's your chance to win all three bottles when you take part in the Burda Luxury KL Festive Rewards. We have two sets of the Martell Cordon Bleu The Legendary Union Limited Edition by Pierre Marie, Royal Salute 21 YO and Perrier-Jouët Grand Brut champagne worth RM1,817 each to be given away. Click here to find out how.
(All images: Pernod Ricard Malaysia)