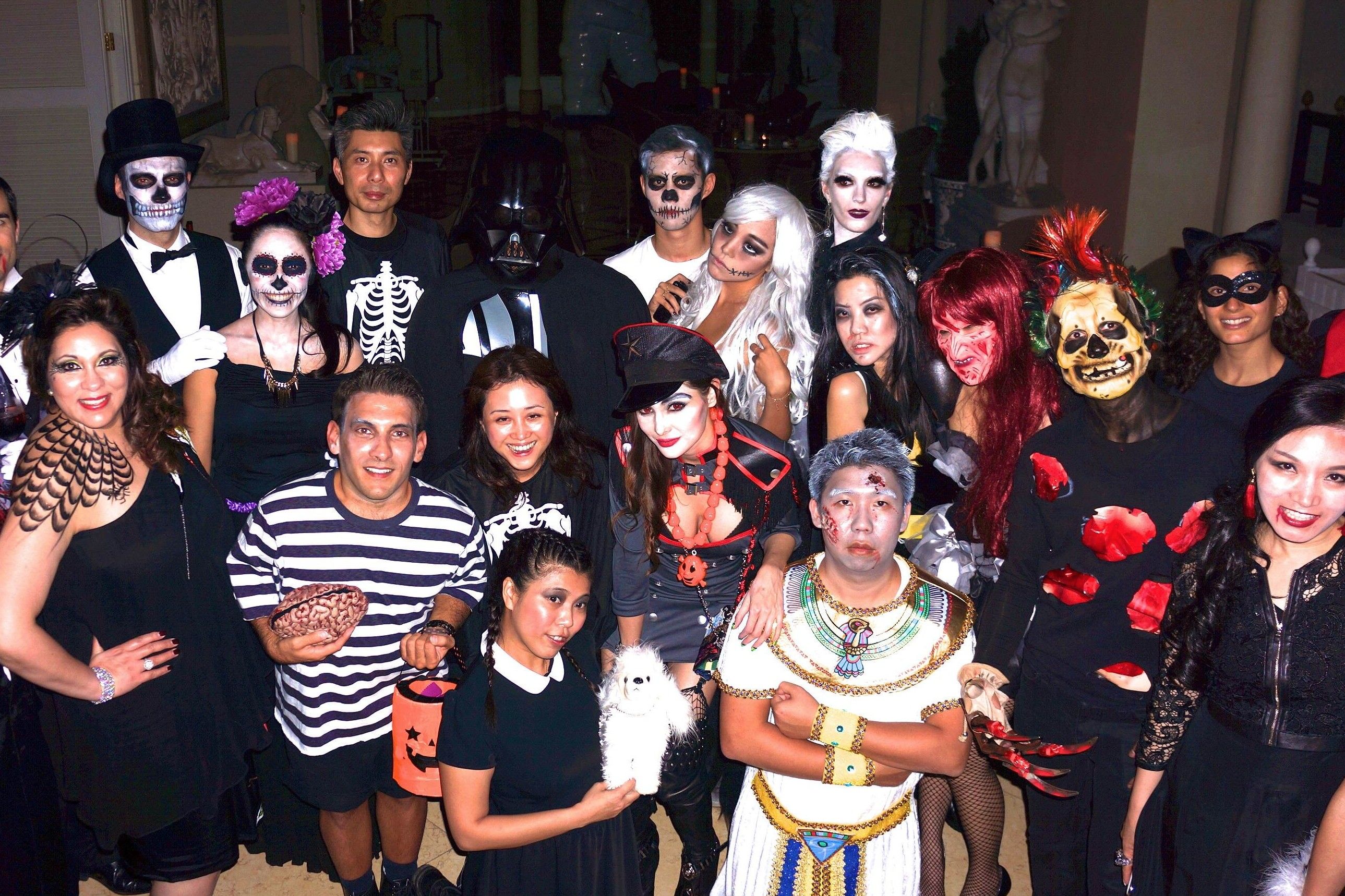 As we're fast approaching Halloween, we asked some of our favourite folks that shimmer in our social pages to send us their favourite outfits from years past. Some go all out: make-up artists are hired for the day, ensembles are couriered in from the USA, cat-eye lenses are stuck in, bodies are painted, arduous thought and time is spent on 'the look'. Others, well, they put a wig on from Pottinger Street and pray low-standards and high-spirits do the rest.
From a handful of notable names, we loved that popular milliner Awon Golding went blue in the face for her tribute to the Goddess of death (no, its not an avatar!), while the ever-stylish stylist Olivia Buckingham retains her haute-ness even in horror. Young 'un Yen Kuok did a throwback to Top Gun, while Lois Tien went contemporary – she dressed as the Open Rice app!
We're obsessed with Deborah Valdez-Hung's fierce and fab look as she pays tribute to her Spanish heritage by celebrating Día de Muertos – Mexico's Day of the Dead – instead of the pagan rituals of candy and corn. Tian Mayao is none too shy with experimenting with hair and make-up, while Pinky and Doris Ngie outdo themselves each year with dual looks.
Lumen Kinoshita's magnificent horns for her Maleficent look is just beyond the grave, while Antonia da Cruz went back in time to her five-year self to find the last time she loved her costume for the day. Model Dorota Menard sported the definitive look of Harley Quinn from Suicide Squad and nailed it.
Finally, can you guess who the headless hunk is – who really stuck his neck out for last year's Halloween?! Hint: he's one of our "fit" 40 Under 40s.
Here's a gallery of the the (s)cream of the crop …