Nur Dhabitah Sabri may be only 22 years old, but she's left her mark in the competitive world of diving on more than one occasion.
Born in Kuala Lumpur, Dhabitah first rose to diving fame when she became the youngest Malaysian diver to win at a senior international competition by winning two events at the South-East Asia Swimming Championships in Singapore in June 2012. She continued her winning streak at the 2013 SEA Games, winning the gold medal in 10 meter synchronised platform with fellow Malaysian diver Leong Mun Yee.
She went on to compete at the 206 Summer Olympics, finishing fifth in the 3-meter synchronized springboard event with veteran diver Cheong Jun Hoong. Since then, she has repeatedly won medals and awards at the Commonwealth Games, Asian Games, and World Series. Besides diving, Dhabitah enjoys swimming and extreme sports such as parkour and trampoline.
View this post on Instagram

Always optimistic with a smile on her face for the cameras no matter if she placed first or fifth, Dhabitah is an inspiration to budding young divers with her cool composure and dedication to the sport.
Most recently, Dhabitah Sabri won the first gold medal for Malaysia at the Hanoi SEA Games at the 1-metre springboard event. She also won the 10-metre synchronized diving event with partner Pandelela Rinong. The Malaysian diving team took home all eight gold models in the sport at the Hanoi SEA Games.
We recently caught up with the stellar diver about how she prepared for the SEA Games after it was delayed for two years due to the pandemic. Read our exclusive interview below.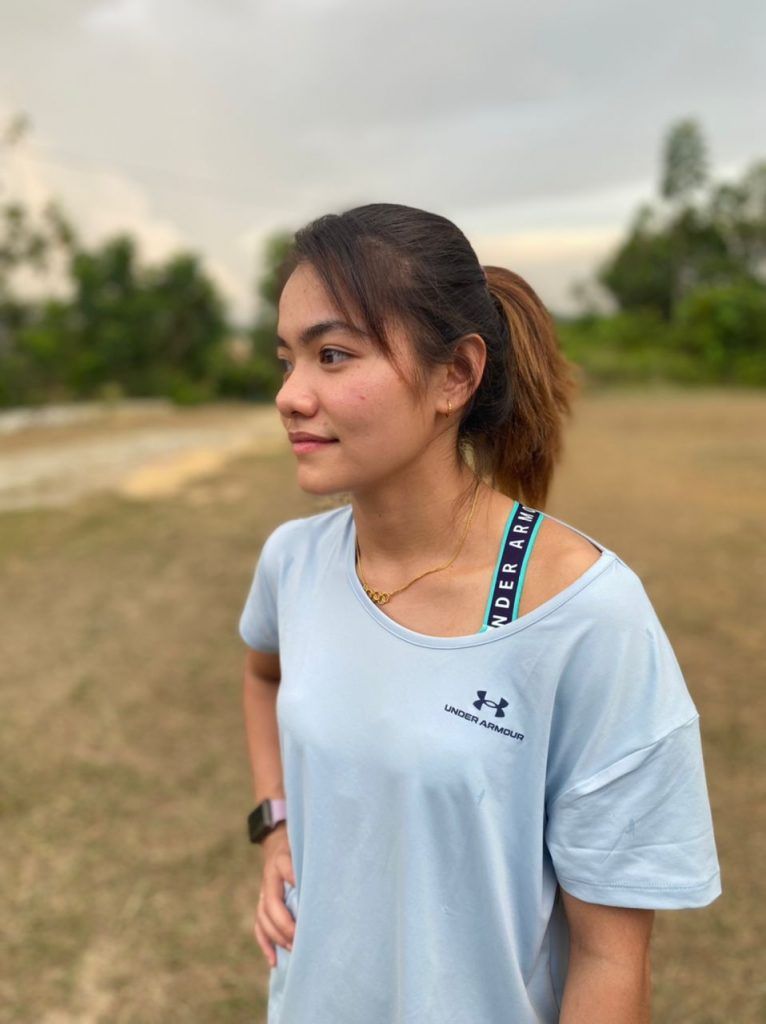 Nur Dhabitah Sabri on her SEA Games preparation, skincare routine, and who inspires her:
How does it feel to win the first gold for Malaysia at the Hanoi SEA Games? Were you anticipating the win?
I'm very happy. It's definitely a great way to start this year's competition. We were given a target that we need to achieve, so of course I was anticipating the win as I did my very best to make it happen.
How did you train for this competition? Can you let us know how your training schedule was for the past couple of months?
We train hard as we always do. The Malaysian Diving team trains 2 sessions a day for about 3-4 hours per session. We want to make sure that we are completely ready to be at our best form for this competition. Keeping true to the Under Armour motto "The Only Way Is Through", I believe I will need to train myself to the very best possible and that's what keeps me focused during training sessions. 
Do you follow a specific diet when training? If so, please share the details.
No, I do not follow any specific diet. Personally for me, I eat whatever I want as long as it does not affect my fitness and strength during training and competition. As an athlete, we need all the energy we can get so that we can be active during training.
How did the pandemic affect your training? What did you learn about yourself as an athlete during this challenging time?
One of the challenges that I faced was that I did not get to celebrate Raya with my family as athletes are required to be in bubble training as we are going towards the SEA Games. As an athlete, I learned that we need to be mentally strong because of the challenges and sacrifices that need to be made for our beloved country.
What are some memorable moments during your diving career?
The most memorable moment was the 2020 Olympics in Tokyo. I had so much fun and when I completed the Olympics, it was the best feeling ever. I proved to myself that I have improved in many ways. 
What are some lessons learned that you'll like to share with other budding young divers?
I would say, enjoy the competition and give your 100%. It is okay if you do not succeed because everything has its ups and downs. If you fail, the most important thing is to get back up. That shows that you are strong to face any challenges that come your way. Remember, "The Only Way Is Through".
After the SEA Games, what events and competitions are you looking forward to?
I will have a few days of rest and then get back into training to prepare for the World Championship in Budapest, Hungary. I will also be preparing for the Commonwealth Games in Birmingham. 
What is your favourite brand for training and competing?
My favourite brand has to be Under Armour and if I can be specific, I love the Under Armour Flow Velociti Wind 2, when I have to run for my on-ground training. I love how lightweight, rubberless, and durable it is. The UA Flow Velociti Wind 2 also gives a close-to-the-ground, grippy feeling of speed where you feel like you've got the wind at your back.
I am also happy to also announce that I recently joined the Under Armour family as an Ambassador and I look forward to experiencing more of their scientifically engineered gears.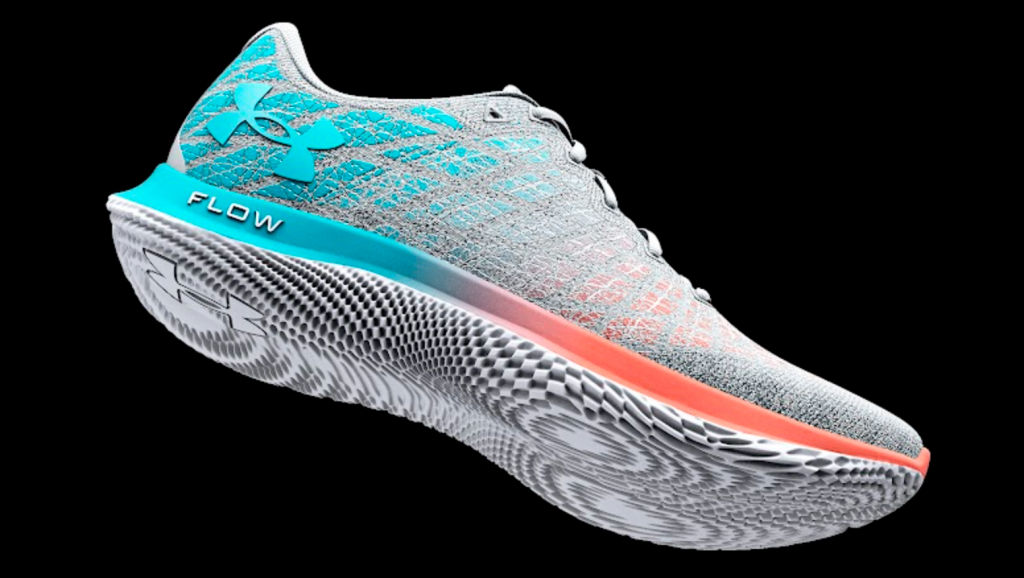 How do you maintain clear skin and take care of your hair while training (due to long periods of time in the water?
I try to use the right skin care but I have also learned that we need to minimise our skin care routine as well. My skin is not as flawless as people think it is but I try to take good care of my skin. I go for facial treatment at least once a month. As for my hair, I use a suitable hair product that is specially made to protect hair from chlorine and go for hair treatment once a month for healthier hair. 
Who inspires you and who are your idols in diving?
The person who inspires me is our beloved Malaysian diver, Pandelela Rinong. I'm very lucky and thankful to have her as my teammate and as my 10M synchronized partner for the SEA Games.