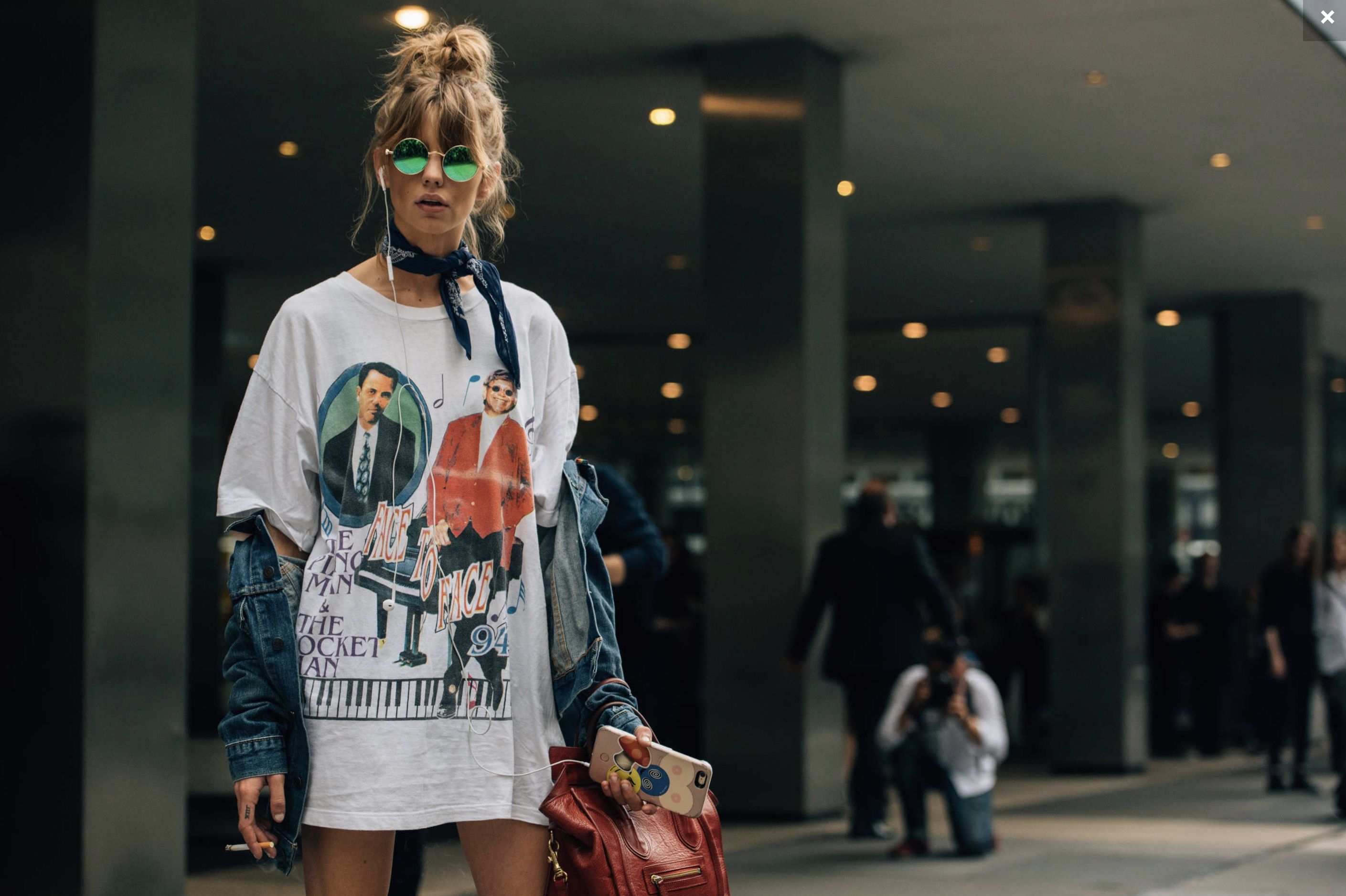 We first met Tommy Ton, the Canadian photographer and blogger famed for his street style coverage of fashion week, five years ago. So long ago, in fact, that the thank-you-for-attending gift from the event was Madonna's The Immaculate Collection CD. Remember those?
Since then, Ton has not faded into obscurity; rather he's found new success with his own, independent website and a lengthy list of happy fashion clients. Now, he's been flown across the globe to cover the opening of the luxurious Plaza 66 shopping mall in Shanghai.
In the swanky VIC (Very Important Customer!) private lounge, we sat down with Ton and had a long chat about how the street style landscape has changed over the years and what he really thinks of the girls and guys he shoots. Zoom in folks…
What's your first-glance take on Shanghai's street fashion?
From what I can see, people are very fashion hungry here and I can see they embrace it, especially in streetwear. Even at the airport, I can see how a lot more women are wearing the latest trends. They're just very fashion hungry which is interesting because there are so many other cities that aren't so fashion forward and it's nice to see people very keen on being of the moment.
Five years ago, your photography style was the hot new thing and now there are so many copycats.
I wouldn't say they're copiers, it's like… a tribute. I'm very flattered. When I started, I didn't have any entry way into the fashion capitals – I was working in Toronto, I just didn't have access to the international industry. That was my way of getting in, and now other kids or other photographers realise, oh you can make a career doing this as well! I mean personally do I encourage it? No! Because it means more competition. But that's the thing about fashion, it's become so much more democratic. Have you seen an evolution in street fashion over the years?
It always changes based on the landscape so whether it's the climate or things that are happening in general, in the news. Everyone changes very quickly now because of social media. People are constantly looking at ways to reinvent themselves. People's looks have changed by the decade from the '60s, '70s and '80s, but now it's like every year we're doing something different, or even every few months.
Do you think that is a less organic evolution? It's almost as if people are so aware that they're being looked at and then put on this presentation.
I mean it is somewhat organic because now we have technology as part of our everyday life. Fashion is not shifting how it normally should. Now we're just feeling the need to constantly keep posting – I need new clothes, I need new accessories – it's always that consumption and it's kind of sad that that's what fashion has become.
Do you think social media has had a positive or negative influence on street style?
Definitely both. I'm a product of social media, without social media I wouldn't be sitting here! It's a beast that you have to learn how to tame. You can only have so much until it consumes you and you don't realise how hard it is to keep up with the demands of it.
You've expanded your repertoire – not just street style but in studio shoots with proper lighting and a controlled environment. Tell us about that.
I am primarily a fashion enthusiast, I love fashion and I wasn't a trained photographer, it just happened by accident. I realised I have all of these great relationships with designers and I have access, why not go backstage or just shoot in the studio with the designers while they do fittings? It's nice to have a break from standing outside. Which street is the chic-est?!
When it comes to street fashion, it's Paris, but I really like Milan. That's actually a controversial answer, a lot of other people say they hate Milan but I think Milan is very organic in the way that people dress. They grew up engrained in fashion, they're surrounded by design and culture and they have a very specific look. The men are very polished and the women are very neat or they're very eccentric. In terms of just walking around, I actually really love Tokyo because I just find it such a non-judgemental melting pot of different styles.
That's such a nice way of staying crazy!
Yeah, I do dig crazy! They are crazy but they're crazy without being intentionally crazy. It's just over the edge. It's acceptable because it's the norm. It's the norm to be crazy.
Last time I was in Tokyo, there was a woman dressed like a bee – she just walked on by, getting her groceries…
I kind of wish that more cities would be like them, just be accepting of people's joyful eccentricity.
What do you not like when you're shooting on the street?
I don't like it when people purposely try too hard. I think it's fine if I don't want to take your picture, I don't think you should take it personally.
Do you think that street style in its purest form is people putting outfits together because they want to look a certain way? Nowadays, influencers are dressed head to toe by a brand because they are sponsored, which seems to take away the authenticity.
It's another form of marketing, for sure. It's not just about dressing celebrities, if anything they're a bit more influential in a way because they are representative of everyday style. For a brand, it's like a huge empire – they can dress several rows at their show. It's a great way of building awareness of a brand of bag or a certain season. I think it's great because it gives us photographers lots more to shoot. Is it organic? No. But maybe it takes a particular man or woman to be able to own a certain look.