5 entrepreneurs from Sabah who are bringing positive change to The Land Below The Wind
One of Prestige's specialities is our unwavering commitment towards assembling the brightest and ablest of the younger generation of Sabahans and chronicling their endeavours. Though by circumstances, the spotlight had always been on personalities from Kota Kinabalu. This year, we have made it a point to scour for a diverse cast from all corners of the state.
1. Tyan Wong, Toojou Managing Director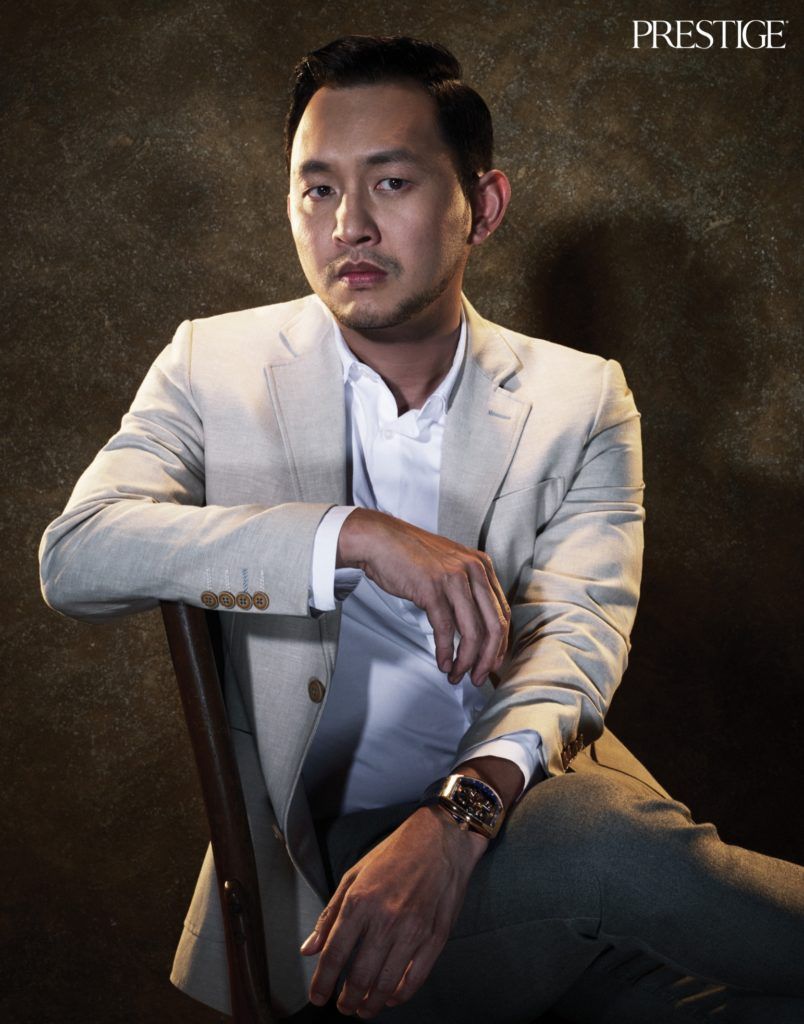 The unique selling proposition is an unmissable concept in marketing. Why do consumers choose your product instead of that of your competitors? Tyan Wong, a seasoned tourism player, stumbled upon the answer to this very question half way across the globe.
"When I was travelling solo in Brazil during the World Cup in 2014, almost all of the hotels were fully booked at that time, so I had to stay in an Airbnb property," he reminisces. "I was having a hard time meeting new people since I was staying alone which got me thinking: It would be great to have a place where I could socialise, share experiences, exchange culture, have new friends to explore the city with, and have better living standards than the typical backpacker hostels, all under one roof. That's when I got the lightbulb moment to create Toojou."
At the time, he was engrossed in running Amazing Borneo Tours, an agency Tyan co- founded with his cousin in 2009 as the tourism boom was beginning to lift off. "When we first started, the largest incoming groups from the international market were from Western and ASEAN countries. Then the Koreans took over, and now the Chinese are dominating," he says.
Despite the success he had been enjoying, the true calling has always lied in hospitality. With the team behind Amazing Borneo Tours proven that they can stand on their own feet, it was time Tyan answered the call and to devote himself in penning the next chapter of his entrepreneurial journey.
Toojou Social Hostel is unlike any traditional hospitality solution and more importantly, it commands a unique place in the hospitality scene in Kota Kinabalu fulfilling a niche uncatered for by existing players despite more and more hotels sprouting up in the city. "We aim to provide like-minded travellers with a more immersive cultural experience through face-to-face interaction with the locals by providing a real-life platform. It's essentially a social lifestyle hostel with a co- working space, a rooftop bar and a cafe so you can sleep, work, play, eat and drink under one roof," he explains.
"The interior of Toojou is designed with Sabah in mind. We incorporate a lot of the local elements into our design, such as the 32 tribal motifs of Sabah on our pillar, which has a spiral slide around it. There's also a story- telling mural staircase, possibly the longest in Malaysia. We hope to gain more exposure for Sabah's culture through our art and design."
It has been an arduous process, from finding the right location, putting the concept into reality and assembling the team to run it, to now piecing together the final touches in anticipation of its opening. "I'm lucky to have a young cohesive team that are full of energy who believe in the same vision. We aspire to be the catalyst for change in bridging the gap between conventional hospitality and the need for authentic experiences," he enthuses. "Toojou could potentially be a game changer in Kota Kinabalu's hospitality scene with this new concept."
To him, travelling is more than just sightseeing; it is about immersing oneself in the authenticity of a place to fully appreciate the experience. It is the memorable experiences that he hopes patrons will take away during their visits.
For that, he puts forth an itinerary comprising a trio of off-the-beaten-path activities for the active traveller: climbing the 2,232m Maragang Hill, which involves a short one-day trekking to have a full view of Mount Kinabalu; trekking Maliau Basin, also known as Sabah's Lost World and it is a huge bowl of pristine forests and one of the few relatively untouched wilderness in the world; and paragliding from Kokol Hill, which offers views of the sea and the mountain – it's one of the best activities one can do in Sabah.
2. Anton Ngui, Future Alam Borneo Chairman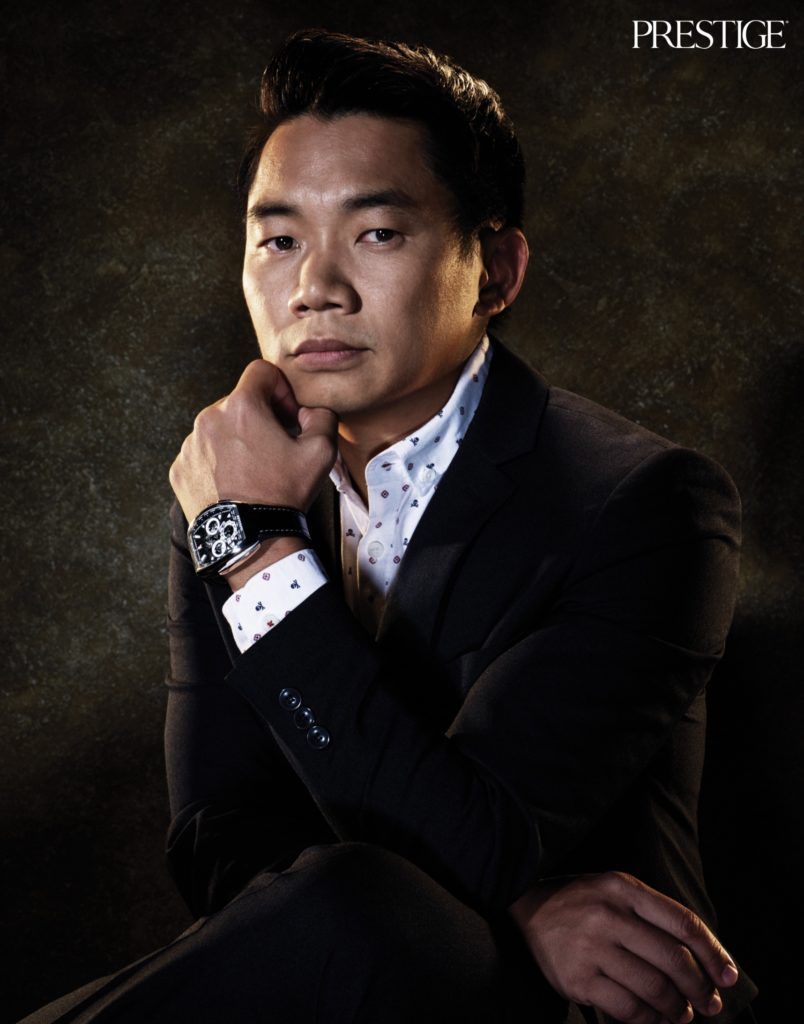 With a childhood spent in the great outdoors, occupying his leisurely hours with fishing and treehouse building, nature naturally became the cradle of Anton Ngui's ambition. Upon returning to Sandakan, a place he calls home, 15 years ago and venturing into tourism which allowed him to meet countless people who shared the same fervour for mother nature, it rekindled his desire to play more than a bystander role in the preservation of the environment he grew up in.
It prompted him to contribute in a more meaningful way, first by organising a local fundraising event for the Bornean Sun Bear Conservation Centre. But as he felt he could do a lot more especially in bridging the gap between the public and the environment, he rallied together a small group of professionals and through their collective effort, Future Alam Borneo (FAB) was born.
"The non-profit organisation seeks to create opportunities, connections and platforms to showcase Borneo's ecological potential to the broadest of audiences," says Anton who is FAB's chairman. "We bring together the environment, scientists, creative talents and the general public all in one mix. By exploring a variety of projects, we create environmental awareness and education in multi-disciplinary formats, and more importantly in fun and accessible ways."
Their focus is predominantly on educational festival platforms, creative writing and storytelling, public art, and design and build solutions. A notable large-scale project they embark on is the Borneo ROR Wildlife Festival, now into its fifth edition slated for 2020. The multi-day outdoor event filled with music, art and adventure, acts as a platform to highlight latest environmental issues, educate the public and ultimately inspire them to take proactive steps in preserving the environment. Past locations which have played host to the festival include Karambunai and Sandakan.
Sandakan, home to Sepilok Orangutan Rehabilitation Centre, Kinabatangan River and Turtle Island Park, is at the heart of Sabah's booming tourism scene. Tourists, in their thousands, flock to this side of Borneo to observe the riches of its natural environment. Anton maintains there should be a balance between striving for tourist dollar which drives the state economy and letting "our ecological uniqueness be the foundation of our state's brand and circular growth".
More urgently is the plastic waste which is increasingly engulfing Sabah. The detrimental effect is keenly felt by coastal areas such as Sandakan, a city hemmed in by waters and mountains, where plastics carried by ocean currents are washed ashore and impotent to decomposition in landfills.
To address this issue, "FAB will be working with Recycled Islands Foundation, based in Rotterdam, this year to look at how we can get the community to face up to the problem, collect the trash and transform it into useful products. Modular parts to create floating islands, deployed in the canals of Rotterdam is one such solution we are exploring," he says.
"We are also planning on bringing back friends from The Sky Tribe, extreme sports professionals from the US, on an expedition to study and explore some of the tallest tropical trees in the world (recently found in Sabah) in 2020 as part of our Big Tree Borneo project."
He adds that working hand-in-hand with other stakeholders, including government agencies and local communities, has allowed them to see the bigger picture in a holistic manner. Different perspectives and diverse voices are needed to devise a felicitous input in order to solve the often-complex environmental issues.
Anton believes everyone has the innate responsibility to take good care of the planet we live in.
"As the stewards of our natural heritage, we are entrusted with managing it; using it for mutual growth, not finite exploitation. If problems emerge, it would very likely be our own doing," he says. "Working collectively and in partnership with all stakeholders is a vital part of sustainability."
3. Jessica Yew-Sumarang, Sticky Rice Travel Co-founder and Director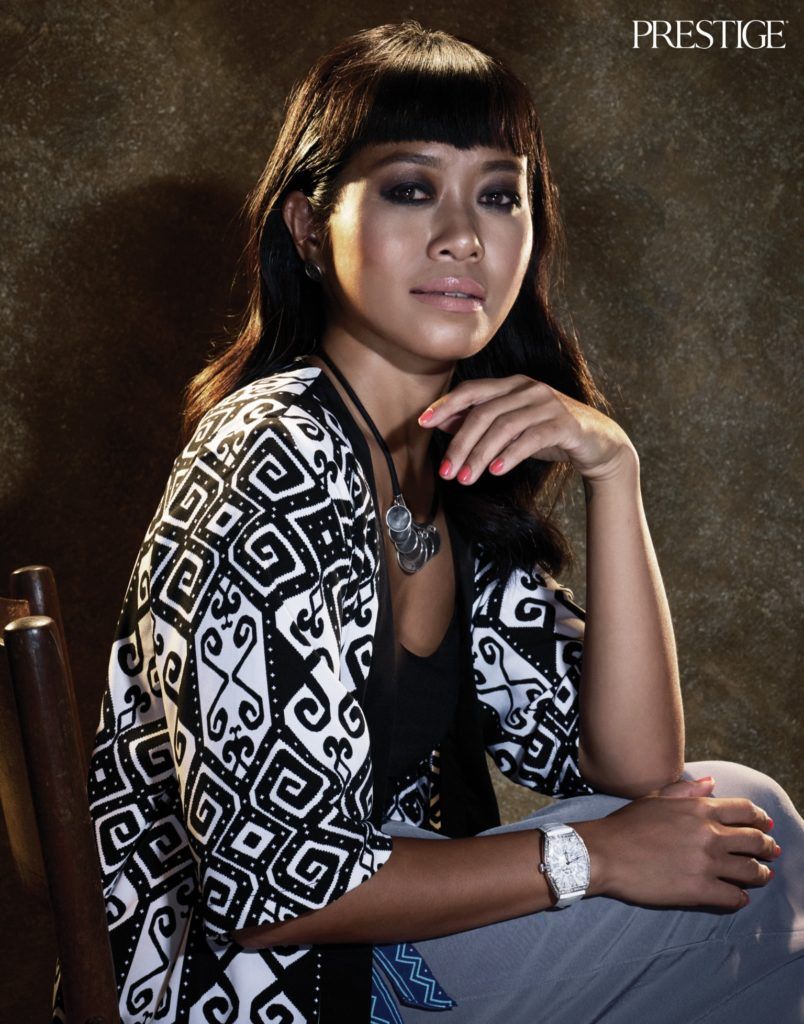 Unlike many Sabahans who leave their home state for Kuala Lumpur in search of employment opportunities, Jessica Yew- Sumarang, a self-confessed bright-eyed and idealistic girl headed in the opposite direction to reconnect with her roots. "Having grown up in Kuala Lumpur, I had no idea what it means to be a Sabahan," the antithesis of a typical Kuala Lumpur lass says.
"I recognised very early on during my work life that I needed another motivation other than a pay cheque at the end of the month for me to stay interested for an extended period of time. I needed intrinsic motivation, and the corporate options that I found, no matter how often I jumped ships, none provided this."
When she finally had enough of the rat race, she took off to the greener pastures literally. While travelling in Vietnam, working as a rock-climbing guide in Ha Long Bay with a climbing outfit on an interim basis, she found a rare sense of collective belonging and it reaffirmed her fidelity to nature. "Their courage to pursue their passion inspired me," Jessica says, adding affixing the connection between the community and nature becomes her life purpose.
The encounter, coupled with her thirst to discover the Dusun part of her ancestry, then somewhat foreign to her, shepherded her back to the state below the wind. Sticky Rice Travel, a boutique travel agency based in Kota Kinabalu which she co-founded with Charles Ryan, was her apparatus to connect like-minded people with the community and environment. Even in their early days, they already have a vision to branch out of Borneo. Getting there, however, required them to first succeed in Sabah.
"I was still working for a small non-profit organisation on a full-time basis. We didn't take a salary for a long time and had no employees except for one guide. We did everything on such a small scale. My brother built the website. Both Charlie and I did sales and operations. I was handling accounts and other administrative tasks," she recounts. "It was the kind of operations where we would have random people at the house/office over Christmas because they wanted to book a holiday, or if we couldn't find an out-sourced driver, we would have to drive the guests ourselves."
According to Jessica, they strive to deliver high-quality responsible tourism programmes that include conservation and community engagement, ensuring all stakeholders benefit from their involvement. An itinerary can be customised to suit each individual from catching the sunrise atop the canopy teeming with wildlife to luxuriating in the Jacuzzi after the jaunt. "The type of travellers we target are the ones that are socially and environmentally conscious, into niche interests and share our vision of how travel should aim at maximising positive impacts," she says.
Having flourished to now boasting 50 staff including herself, presently, Sticky Rice Travel is also working closely with National Geographic, which entails them running all of their travel programmes in Borneo. Recently, they helped raise US$11,000 for US' Center of Responsible Tourism for their work in transforming the way people travel via their annual travel auction.
Looking back at her initial aspiration to reconnect with her roots, she is grateful that the journey emboldened her to gain further understanding of all the ethnic groups of Borneo, not just Sabah and Sarawak but also Kalimantan, as well as positioning the island on the pinnacle of eco-tourism.
"Malaysian Borneo is on the global map because we have the oldest rainforest in the world and the orangutans, sure, but we would like for Borneo to be on the global map one day for best tourism practices such as some countries in South and Central America, and Africa. This is the vision. We don't want to play just on a local scale, we tell our people every day to aim high and play on a global scale."
4. Kevin Koh, Rickoh Holdings Director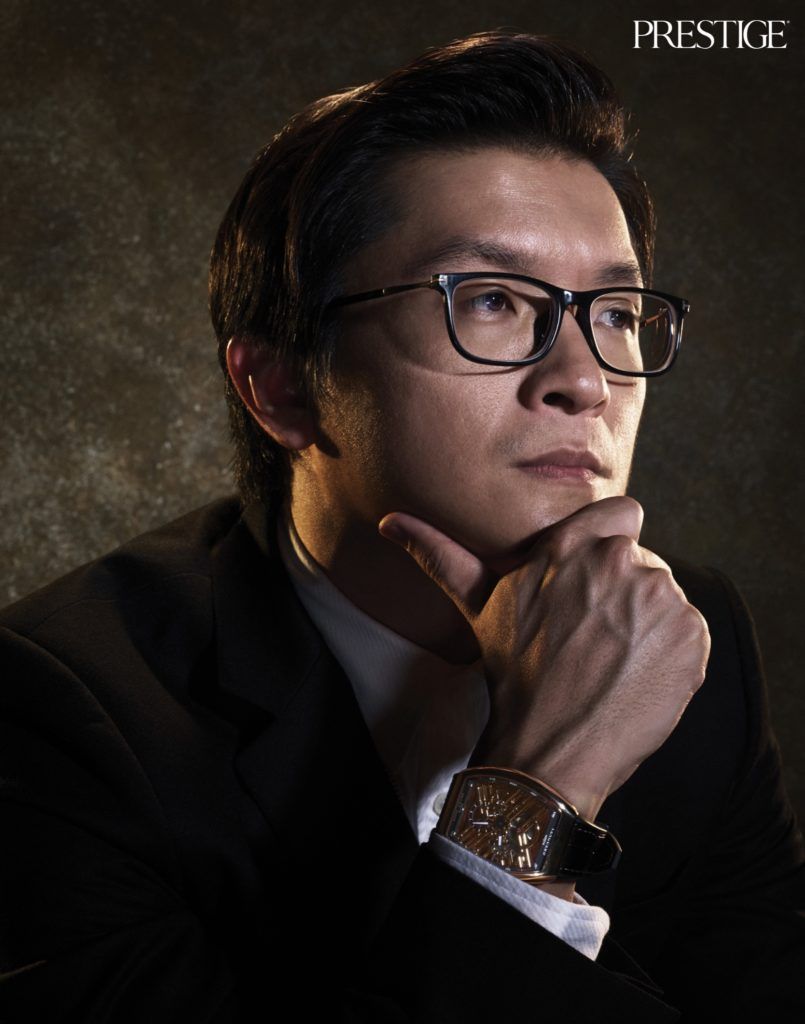 For the former boarding school student and accounting graduate, venturing into family business was a logical step being the only son. It isn't just any ordinary family business, however, as Rickoh Holdings is widely diversified, with business activities expanded to encompass securities investment, oil palm plantations, property development, hotels, quarry operations, sand mining and brick manufacturing since it was established in the late '80s by Kevin Koh's father, Tan Sri Richard Koh, a venerable name in Malaysia's corporate scene.
"To be honest, my father didn't really groom or put too much pressure on me, even though as the only son, the expectation was there that I would be involved in the family business when I came of age," says Kevin, who graduated with a Bachelor's Degree in Accounting in UNSW Sydney in 2007.
Despite given the freedom "to choose his own path", Kevin felt it was "time for me to go back" and "join the family business to help ease my father's tremendous workload and commitments". Where many of his peers were reluctant in moving back to Sandakan citing finite options in lifestyle enrichment, "fulfilling my filial duty as a son" came first. He has never looked back since.
These days, on an everyday basis, Kevin is engrossed in the operational side of things, primarily in supervising and overseeing the group's hotel operations, securities investment, properties development and public relations. He is also beginning to assume the mantle when it comes to charting the way forward for the group, before reporting to his father on business strategies and policies settings.
"I have a very close relationship with my father. We listen and treat each other with respect. Growing up in the shadow of a huge personality like my father is never easy and I often have difficulties expressing my desires and interests openly," he says. "I have learned that communication is usually key."
Kevin elaborates that while there will inevitably be some contention in business and between themselves, an open mind and unambiguous communication allows for mutual understanding of each other's point of view. That is key to overcome challenges they encounter in business.
"Every deal or project is unique, be it good or bad, there is always something to learn from. My father used to joke with others whenever he is asked which deal is the best he has ever made, his reply would always be 'the next one,'" he says, citing a famed Winston Churchill quote – success is not final and failure is never fatal. It's the courage to continue that counts.
"It may sound simple, yet there is a deeper meaning to it. No matter the outcome of a deal, there is always room for improvement. If we apply what we have learned from previous deals, there is a high chance that we can get a better result with the next one."
One of the policies Kevin deliberately implements in the business is one that resonates with today's younger generation. Like many hotels and restaurants worldwide that seek to reduce wastage and cut down on plastic usage, Kevin is now putting in place for all hotels under their care to be sustainable, including installing a water dispenser in every room instead of complimentary drinking water bottled in single-use plastics, while reusable water bottles are also in the pipeline once the hygiene issue is sorted out.
He stresses that integrity is of utmost importance when it comes to doing business. "Doing the right thing because it is the right thing to do, to me, is one of the foundations of success," he says and acting in the best interest of the planet's ecological health is the right thing to do.
5. Enoch Khoo, Property Hub (Sabah) and Nadi Semporna Resort & Tours Founder and Director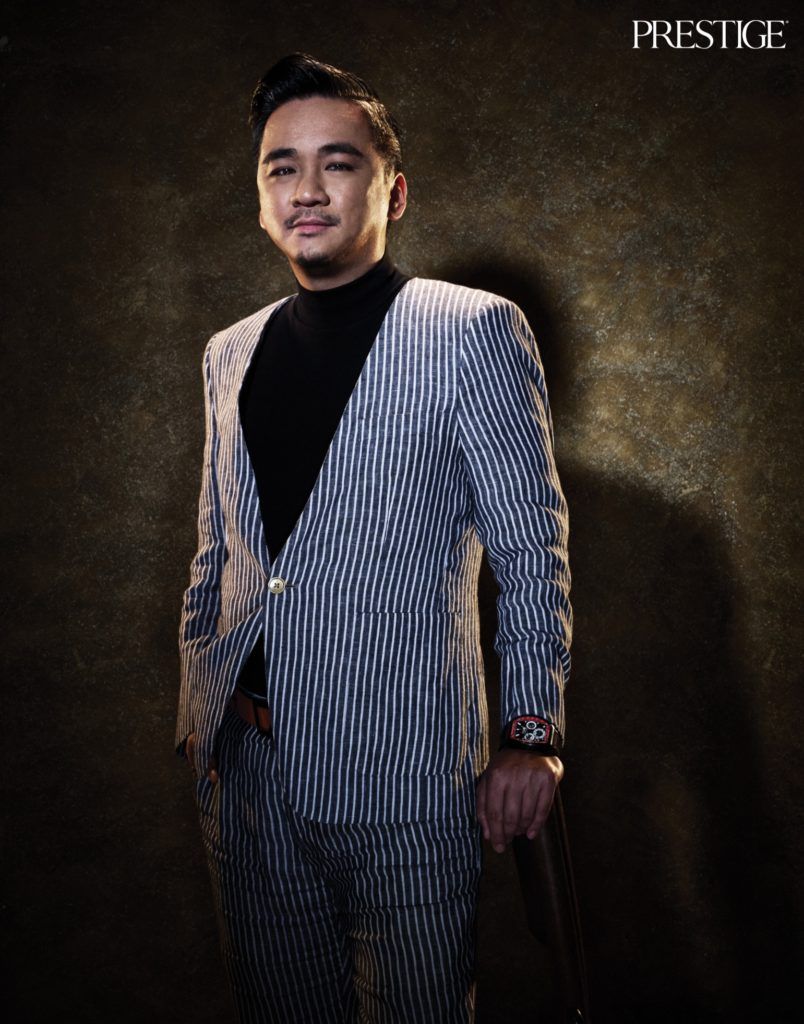 As a small town boy who hails from Sandakan, Enoch Khoo was born into a family of educationists and academics. Though he did not always emerge at the top of his class, he found his path and landed a comfortable position as regional manager of an FMCG brand. At the age of 29, he made a bold decision to leave behind his stable career to pursue a new path in the competitive real estate industry. The Sabahan admits that it was quite a bold move at that time as he had no connections or friends in Kuala Lumpur. "It was a very gung-ho move to start from zero but I thought to myself if I had to start in an entirely new environment, even if I failed it would be less embarrassing!" Enoch opens up.
The decision proved to be the right choice as the director of Property Hub (Sabah) has now carved a name for himself as a highly sought-after property negotiator, bridging the gap between East and West Malaysia as he connects developers and investors to properties. He currently runs his own agency Property Hub, with offices in Sabah, Mont Kiara and KLCC. Enoch has also shared his experience and knowledge on the property market by authoring his first book titled Cock & Bull of the Real Estate Industry. The book is written in layman's terms for easier understanding and laced with nuggets of wisdom for the reader to take home.
The budding entrepreneur has also recently ventured into the tourism sector, having founded Nadi Semporna Resort & Tours last year. According to Enoch, he will be developing chalets, 3-star hotels, 5-star hotels and commercial units on 25 acres of land in Semporna which is widely known for its access to beautiful islands. Given Sabah's strong tourism market, Enoch aims to bring in more tourism products under the Nadi brand to further boost Sabah's reputation as a tourism hub.
Though tourism may be a new venture for the property negotiator, Enoch sees plenty of synergy between the two industries. "I foresee the tourism and property market to be very robust for the next 10 years in Sabah. More resorts will be built to cater to the demand of tourists hence the demand for properties and land will also be on the rise to support this growth. On the other hand, I see that the marketing of properties has evolved tremendously over the years and more property tours will bring in awareness to the potential of the property market here," he remarks.
A proud Sabahan, Enoch has made it his personal mission to instil confidence to East Malaysians that they can make it big wherever they go. "We can take the lead and inspire others even from the West to learn from us. You can say I subscribe and am inspired by Tun Dr Mahathir Mohamad's Look East policy.
Photographer Kim Mun @ Hopscotch Studio
Styling & creative direction Ibnu Aswan
Make-up artist Joey Yap
Hair artist Angeline Low
Text Justin Ng & Julie Yim
This story was first published in Prestige Malaysia July 2019 issue.