Cheong Jun Hoong is a Malaysian treasure – a world-renowned diver with a number of accolades under her belt.
Not only did she win a Silver Medal at the 2016 Rio Summer Olympics, she was also crowned Malaysia's first diving world champion at the 2017 World Aquatics Championships, after winning the 10m platform event. Both were no easy feats in the competitive world of diving, but Jun Hoong proved herself time and time again.
Recently, 31-year-old Jun Hoong received the shocking news that her contract would not be renewed due to collective decisions by the Malaysia Swimming Federation and Malaysia National Sports Council (NSC). Due to budget cuts, a number of athletes in Malaysia have been dropped from national teams – including Jun Hoong.
After spending the past 22 years focusing on diving on the world stage, she found herself facing a new chapter in her journey.

Jun Hoong recently spoke with Prestige Malaysia in an exclusive interview about her background in diving and what's next on the horizon.
A stalwart figure in Malaysian diving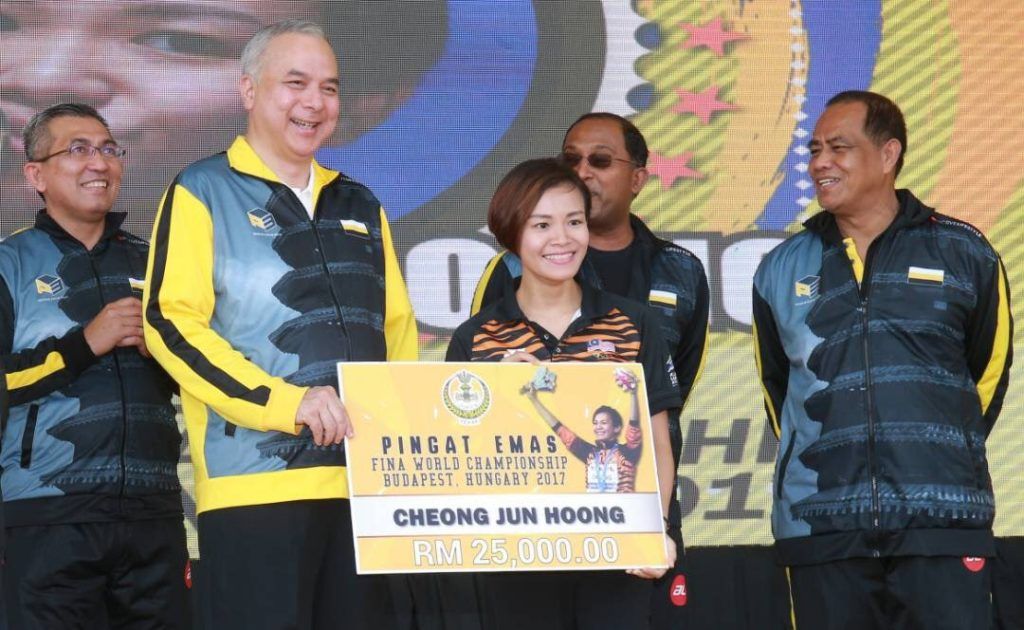 When Cheong Jun Hoong was nine years old, Perak's state coach from China, Zhou Xiyang, came to her primary school in Ipoh to find potential young divers to train. She said, "We were asked to line up outside the classroom and straighten our knees as she observed our posture. I was one of the chosen ones, and my career took off from there."
"It was a simple audition, we were just asked if we could swim or not. Those who were chosen received an invitation letter to ask our parents if they allowed their children to train in diving. Out of 100 kids, I was one of the few finally selected. My parents were initially concerned about the safety at first because we had never really heard of diving, but in the end they let me go through with it as an extra-curricular activity. We never expected I would stick to it until today."
As Jun Hoong became more serious about diving, slowly but surely her natural talent and abilities began to shine. She began taking part in competitions. It was no easy feat – but she persevered.
"I was very busy in those days. Before and after school, I had to attend training sessions while completing my schoolwork and taking tuition classes. It was very tiring actually. But I kept going at it, I never gave up as I believed that diving was my duty and commitment."
She went on to land a scholarship at the Bukit Jalil Sports School where she further honed her skills and talent in diving, and completed a Bachelor's degree in Communications at University Putra Malaysia.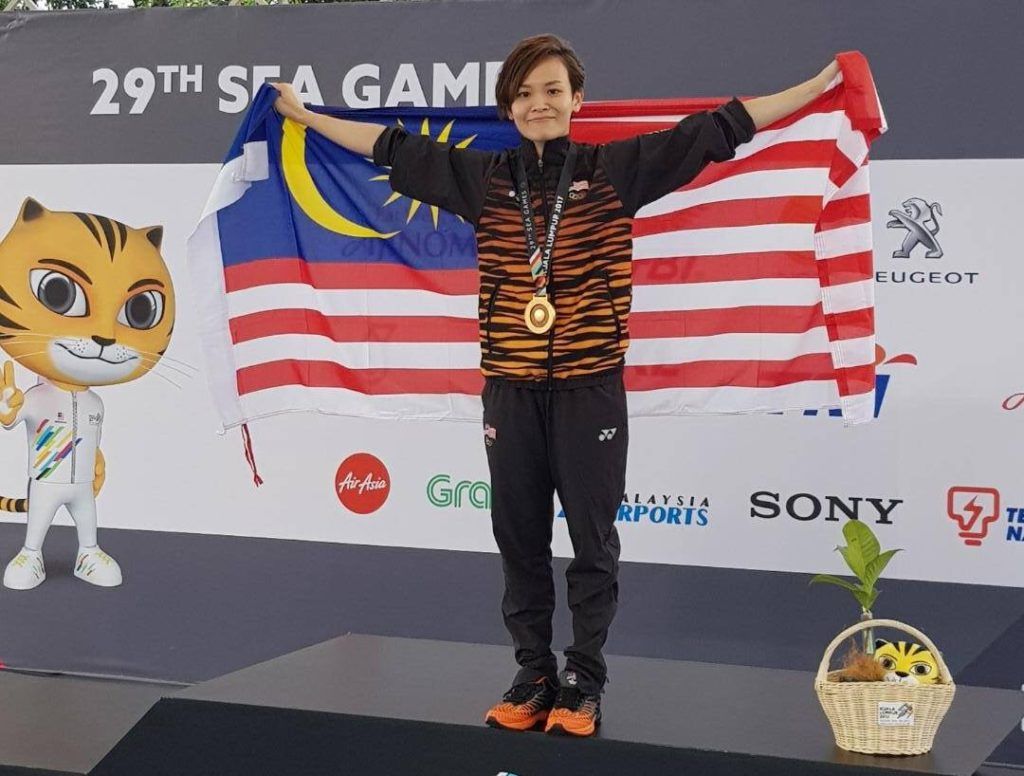 At the 2010 Asian Games, Jun Hoong won a bronze medal in 1m springboard. She made her Olympic debut at the 2012 London Olympics, finishing 20th in 3m springboard and eighth in 3m synchronized springboard. She also represented Malaysia at the 2014 and 2018 Commonwealth Games, competing in the 1m, 3m, and 10m events. She won a gold medal in the latter. At the 2014 Asian Games, she won the silver medal in 3m synchronised springboard with Ng Yan Yee as well as a bronze medal in individual 3m event.
In August 2016, she participated at the Rio Summer Olympics in the 3m springboard event, 10m synchronized platform with fellow Malaysian diver Pandelela Rinong and 3m synchronized springboard with Nur Dhabitah Sabri. She won her first Olympic medal, a silver in the 10m synchronized platform with a final score of 344.34.
Jun Hoong shared that she always learns from her mistakes and advises other budding athletes to do the same. "My hard work and dedication paid off because I always learn from my previous mistakes and push myself. I'm really grateful for my coach Yang Zhuliang. We work very well together and he understood me well. He encouraged and pushed me to my limits, and is always very motivational."

Life after Retirement
So what's next for the diving athlete? As the ending of her contract was unexpected, Jun Hoong's plans to continue diving on a national level were cut short. After much reflection, she has decided to venture into other fields as diving has been her sole focus for the past two decades.
Cheong Jun Hoong said, "I really did not expect this to happen as I didn't receive any prior warning. I'm still unsure of the actual reason as to why my contract was not renewed as I believe I qualify for the national team. However, I have no choice but to accept it and look forward to the next step in my life. I'm still exploring what I want to do next."
Ever resilient and positive, Jun Hoong is determined to rebuild herself and explore new interests. She says, "When people ask me what my hobbies are, it's really difficult to answer as my focus has been 100%, maybe even 200%, on diving for the past 20 over years. So now it's time for me to look inwards and discover what my passions and interests are besides diving."
Jun Hoong is taking some time to develop a plan for herself after retirement, which could include new ventures such as brand advertising and business. She plans to learn new skills by taking business courses. She is also keen to conduct motivational talks for students in other states so she can provide advice and guidance to budding young athletes.
When asked if she is planning to coach, Jun Hoong laughs. "This is what everyone has been asking me. However I don't plan to go into coaching as I don't think it's the right move for me. For now I plan to take a step back from the diving community, but I am still here to support our athletes in any way I can."
Jun Hoong is looking forward to rebuilding herself and exploring new passions. She's an inspiring figure to other Malaysian athletes and women who have had their dreams cut short, as she proves that skills like resilience and determination are useful in any situation. We look forward to what Jun Hoong brings to the table next and in the meantime, we wish her best of luck!
All images by Cheong Jun Hoong.