In celebration of International Women's Day 2022, Prestige Malaysia speaks to 10 extraordinary women who are paving the way for a better tomorrow for future generations. First in the series, Ain Husniza, creator of the #MakeSchoolASaferPlace campaign, shares her thoughts on activism and the importance of challenging problematic norms.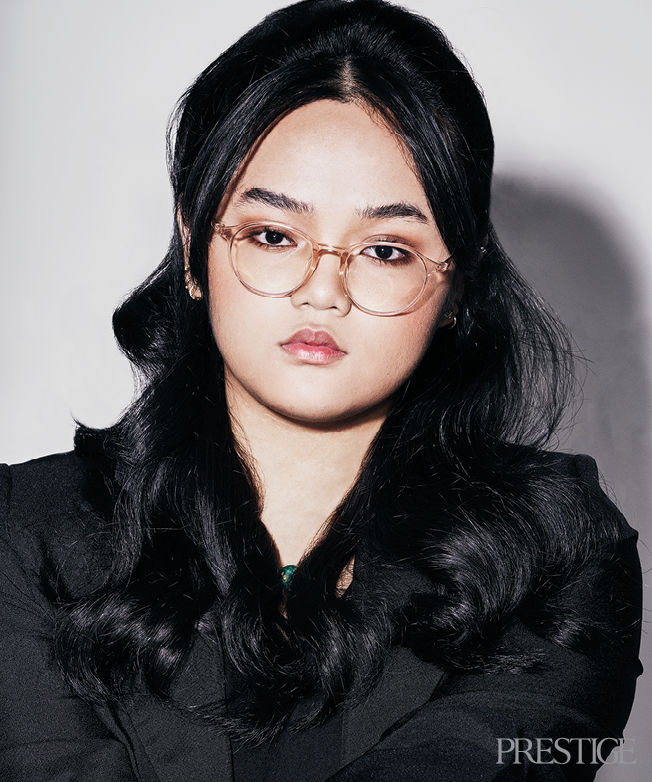 When Ain Husniza Saiful Nizam took to TikTok to call out her physical education teacher for a rape joke, she did not expect to spark a national debate on misogyny or sexual and gender-based violence. During a class discussion about laws that protect minors from sexual abuse and harassment, the teacher casually remarked: "If you want to rape someone, make sure they are age 18 and above." Ain was horrified while her male peers laughed. "It is not how a teacher should behave around students," she asserts.
Her video went viral, garnering over 2.1 million views since publishing. Thousands of Malaysian students reacted by sharing dreadful personal accounts of mental, emotional, and physical harassment in school. "I never expected this was a common issue faced by other students in Malaysia. The response showed me the scale of the problem, how deeply misogyny roots in our school system and how hard it is to change," Ain explains. The 17-year-old student created the #MakeSchoolASaferPlace online campaign to give her peers the platform to continue to share their stories, speak out against sexual harassment in schools and advocate for reform.
"I want to spread awareness because it helps pressure society to change. Not one person can do this alone," Ain mentions. She credits her family as her most important source of support while empathising with survivors of abuse whose stories got silenced by the system and the people around them. "It is unfortunate because it should be the responsibility of the people around the victim to protect them, not for the victim to have to fight for their voice."
Ain does not regret speaking out against inappropriate behaviour, encouraging others to do the same. "We need to be able to call out this sort of behaviour because the failure to do so will result in much bigger issues. Especially in rape culture, rape jokes and verbal harassment can lead to greater violence towards women, which many people don't realise. These seemingly small statements can snowball, and it is one of the main reasons why we need to stop these microaggressions against women," Ain elaborates.
Asked about her dreams for the future, Ain acknowledges that the incident has helped inform her of her calling. "To make a positive change in the world, I may need to become a lawyer or start a foundation to continue to help others. Regardless of what the path looks like, this will be how I want to realise my ambitions."
The teenager shares her thoughts on the changes she would like to see, starting with specific laws created to address the issue of sexual harassment in schools. "Right now, we have laws in place for the workplace, but not yet in schools," she says.
Ain would also like to see better counselling systems for schools. She believes counsellors should be safe outlets for students, yet many are ill-equipped to give meaningful assistance. "I think introducing an external body that can offer counselling services could be good. Right now, counsellors often come from the teaching workforce, and there can be biases and fear of retribution," Ain says.
Being cast in the spotlight has not been easy. "One of the most important lessons I had to learn quickly was not to let other people tell you who you are. In the face of cyberattacks during one of the hardest phases of my life, self-acceptance was a lesson I had to learn fast," the student explains.
When an 11-year-old girl heard Ain's story, she found the courage to speak up against a teacher who had been slapping students, putting an end to the behaviour. "When I hear about stories like these, it inspires me. Now, it is not only about me fighting for my right to be safe in school, but it is like I fight for other students, women and girls who are going through the same thing. When I fight, I show others that we all deserve the same rights," Ain shares.
Pleased to inspire a sense of empowerment in others, Ain admits to being an ordinary teenager that enjoys drawing, reading true-crime fiction, and spending time with her friends. "When people idealise this idea of me as this perfect girl who knows how to speak, it detaches me from other teenage girls, and that is not what I want to happen. I want them to know that I am just like them, and they can stand up to anything too," she acknowledges.
"This whole experience forced me to mature quickly, but I still want to show other students that I am just a normal girl. I make mistakes. I try my best to make the right decisions, I enjoy watching anime, I talk about my crushes like other girls, but I am also willing to stand up and fight for my rights."
This feature story first appeared in Prestige Malaysia's March 2022 issue, available in stores and on Magzter