In celebration of International Women's Day 2022, Prestige Malaysia speaks to 10 extraordinary women who are paving the way for a better tomorrow for future generations. Up next is Ng Ying Teng, co-founder of Pod, who is dedicated to helping women achieve financial goals.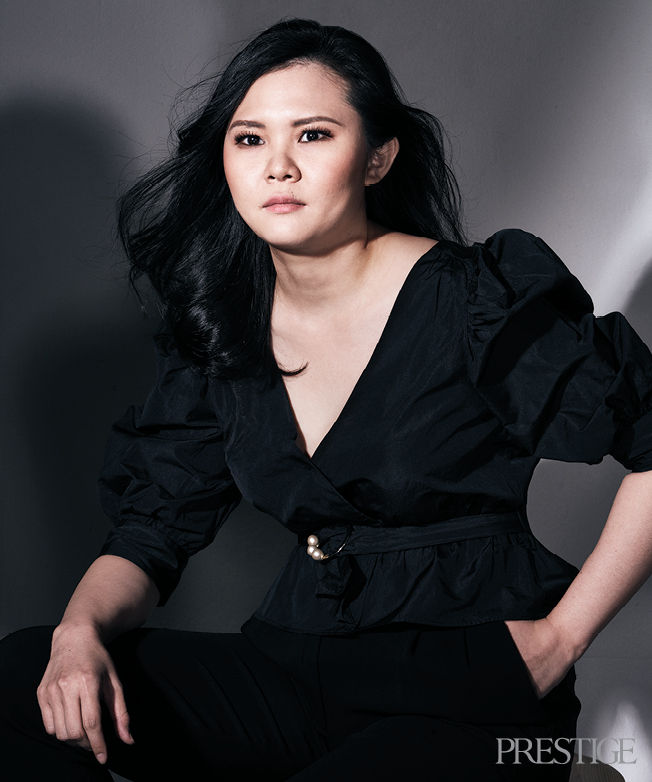 A shoebox with a small hole in the lid was what served as Ng Ying Teng's makeshift piggy bank during her university days. Insignificant as this may seem to some, for her it was an ingenious solution to two problems: one, the heavy coins that she disliked carrying around now had a proper place to be instead of simply weighing down her wallet, and two, this allowed her to manage her expenses better as she wasn't spending every cent of the allowance given by her parents. "At the end of the year I managed to save a certain amount of money, which was quite motivating," she beams.
She probably didn't expect, however, that this savings habit would one day lead to her collaborating with her school friend, Nadia Ismadi, on a financial well-being platform called Pod. Her money management skills drew Nadia to her with an idea for a fintech opportunity, her anecdote inspiring them to find a way to digitise Ying Teng's experience and use it to encourage young people to "start saving without thinking about saving."
"We saw there was a potential to create a mobile solution that helps people to digitalise the entire journey of managing and saving their money," she shares, "and then make it automated." Pod was initially launched in 2019 with a micro-saving proposition but when the pandemic hit in 2020, the duo discovered another problem to solve: the credit cash flow for gig workers. Aside from helping the workers pull through when money was tight, the platform also taught them about credit scoring and enabled them to build credit that would give them access to personal loans and other financial products.
This trying time was also when many women, whose husbands were the breadwinners but had become unemployed during the pandemic, were forced to find alternative means to earn money to support their families. Pod was able to help by providing financial assistance, allowing the women to become micro-entrepreneurs or even continuing their studies online to gain new skills and knowledge. "We also use data analytics solution to cultivate personalised messages and information to help them build up their savings habit," Ying Teng explains, "and these enable them to complete and achieve their financial goals."
To build and maintain Pod, she was fully utilising her accounting and finance degree. She was additionally drawing from her experiences working in the management consulting industry, initially at EY Advisory, where she worked on projects related to socio-economy developments, and later at a boutique consulting firm that focused more on serving private businesses.
While never having met her role model personally, she looks up to Gree Electric chairman Dong Mingzhu and aspires to be as resilient and courageous. If given the honour to be someone else's role model, here's what Ying Teng's advice would be to the girls and women who are still finding their place in the world: "Do the things that you enjoy and like doing, not the things that society or your parents ask you to do. Having internal peace, no internal conflict, is important."
"If you're doing something that you enjoy, that will be your source of support and energy to sustain you along the journey when you are facing any hardship," she adds. "Stand up for yourself. Even if you have no support from the world, including your parents, don't just tolerate things or stop pursuing what you really want to do."
This feature story first appeared in Prestige Malaysia's March 2022 issue, available in stores and on Magzter