In celebration of International Women's Day 2022, Prestige Malaysia speaks to 10 extraordinary women who are paving the way for a better tomorrow for future generations. Next in the series, Malaysian singer-songwriter Zee Avi opens up on how she uses her voice to empower others.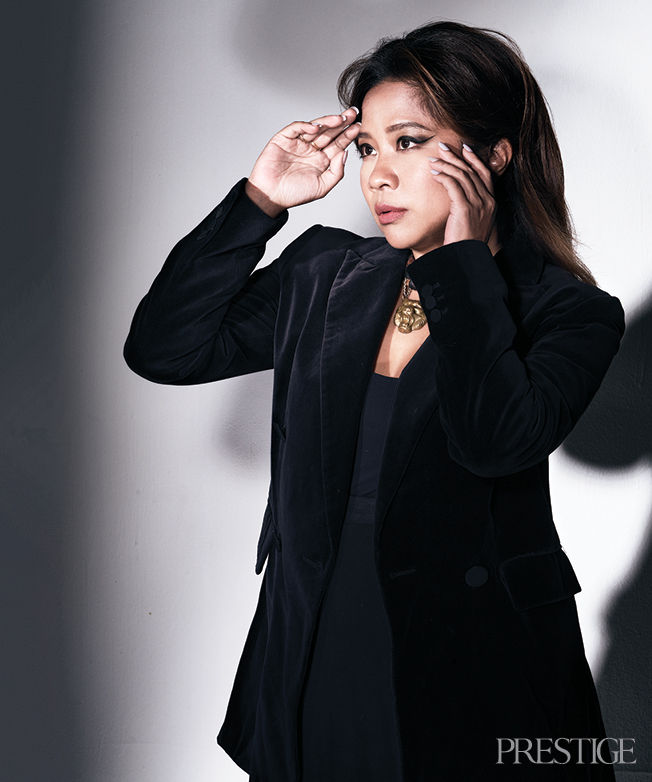 Everybody knows and loves Zee Avi for being her authentic self. The bubbly and thoughtful singer-songwriter, visual artist, and now a mentor for budding artists is using her voice to empower the next generation of talent.
Having garnered a lot of local and international attention as well as accolades over the years, Zee finds it as important as ever to evolve as a creative person, using her invaluable experiences to not only elevate fellow visionaries like her, but also to stand up for the women community. As a strong independent figure, Zee explains how she navigates through her renewed purpose in life, by listening to what she believes in, both in her heart and soul.
Who is Zee Avi and what is your purpose as an artist today?
I'm working on a mentorship project with three young talented artists. I feel like I'm at a point in my life where I'm able to share my vast pool of experiences and knowledge. What are we doing with our lives if we are not imparting all of that to the next generation? Lately I've been doing a lot more songwriting behind the scenes which I really enjoy. I think ultimately that's who I am and what I'm aiming to do more of. It's all part and parcel of being an artist and I don't intend to limit myself. In terms of my career, I always ask: "How can I be of service?" As a songwriter, my service is to provide songs anywhere I'm needed.
Looking back at your breakthrough as an artist and your time spent in the U.S., were there any defining moments that shaped you?
I had this realisation that music was my calling at the very tender age of 21. I studied law for A-Levels and then went to London for art and fashion – it was very short-lived. One thing led to another and I got handpicked from the internet, and got signed by Monotone Label/Brushfire Records. I went from my bedroom straight to Los Angeles! The defining moment came much later to me though. I wish I had something cool to say, but everything happened so fast and after meeting so many people and sharing the same bill as them, it was just insane. In my mid-twenties I had time to reflect and realise that this is now my job. Growing up was not always pleasant but the people I met along the way helped and allowed me to grow. I still go through insecurities every single day. We're all works in progress and I take it one day at a time.
Having recently gotten married, what is it like taking on the role of not only as an artist, but also as a wife?
It's a new chapter for me. From my past I've learned that I have to be my true self. I'm going to have to show my stripes; the good, the bad, the ugly and the ugliest! This is who I really am. It's great to find somebody who is so kind to your inner child.
Who are the female role models in your life?
This answer changes all the time. As a songwriter, I would say Joni Mitchell really inspires me a lot. She's lived through all the iconic ages and is one of the first wave of women singer-songwriters of the '60s. I also do really adore Joanna Lumley and Dolly Parton. I meet inspiring women every day. I am inspired by women who inspire. We have been so conditioned all of our lives, especially in our society. It took so long for us to be given a seat at the table and for someone to actually ask us what do we think and what do we want.
This feature story first appeared in Prestige Malaysia's March 2022 issue, available in stores and on Magzter