In collaboration with Prestige Malaysia, Johnnie Walker Blue Label peels back the layers of three remarkable women who push to empower, support and inspire those around them.
As only one in 10,000 casks is perfect enough to create a single drop of Johnnie Walker Blue Label, these driven personalities are just as rare and keen to create a ripple effect in our world.
Yap Sue Yii
Founder & CEO of Tailors Community of Malaysia (KTJ Malaysia)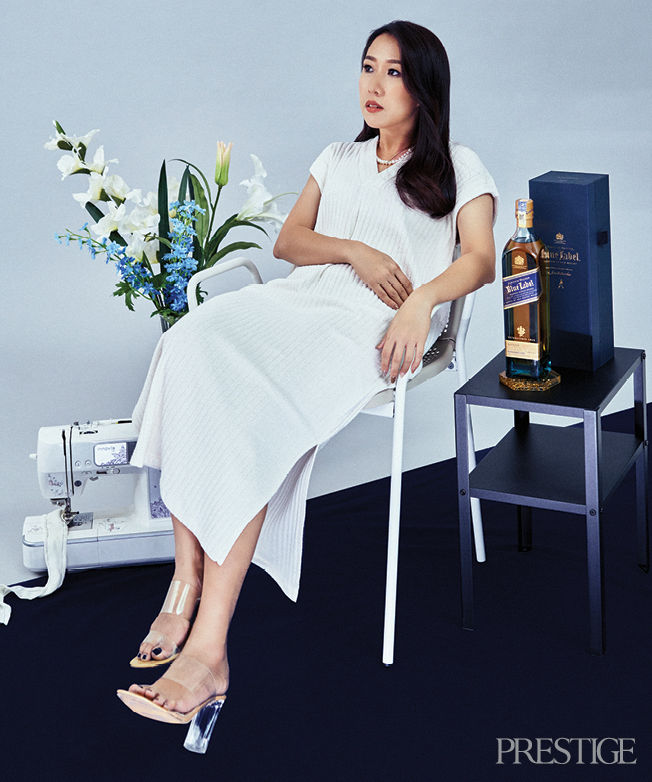 It takes a generous spirit to put others before yourself in a time of crisis. Yap Sue Yii, Founder of the Tailors Community of Malaysia (KTJ), rose to the occasion magnificently when Covid-19 struck. Through her social enterprise, she helped provide work opportunities for B40 women who were anxious about maintaining continuous income.
KTJ was founded in 2018 when Sue Yii was running her debut fashion start-up, Royal Demure. The crowdfunding platform first aimed to support aspiring fashion designers. Sue Yii hoped to enable young talents to bring their fashion designs to life at little or no cost. As minimum order quantity requirements rarely exist in the fashion world, designers could create bespoke or exclusive designs in limited runs with small-scale manufacturing. New to the industry, Sue Yii did not have the necessary contacts to make this setup happen.
Instead of opting for conventional solutions, she reached out instead to a neighbourhood community of seamstresses. "They are home-based aunties or tailors who were sewing and altering clothes for their friends and families," she explains. "When it became clear that the market wasn't ready for a platform like Royal Demure, I thought of ways to continue my entrepreneurial journey while helping an audience in need. It turns out the answer was in front of me all along!"
The tailors she employed were always eager for work, even bringing in friends looking for ways to earn a living from home. It took Sue Yii just two days to kickstart KTJ, which provides tailoring jobs for a community of B40 women who know their way around needles and threads.
"When women are empowered to be providers, it gives them a sense of independence and pride in being able to contribute to the household," she says. "Money is still among the causes of vicious cycles of abuse or disputes among families. Society gains when the wellbeing of a family improves."
Pamela Tan
Founder of Poh Sin Studio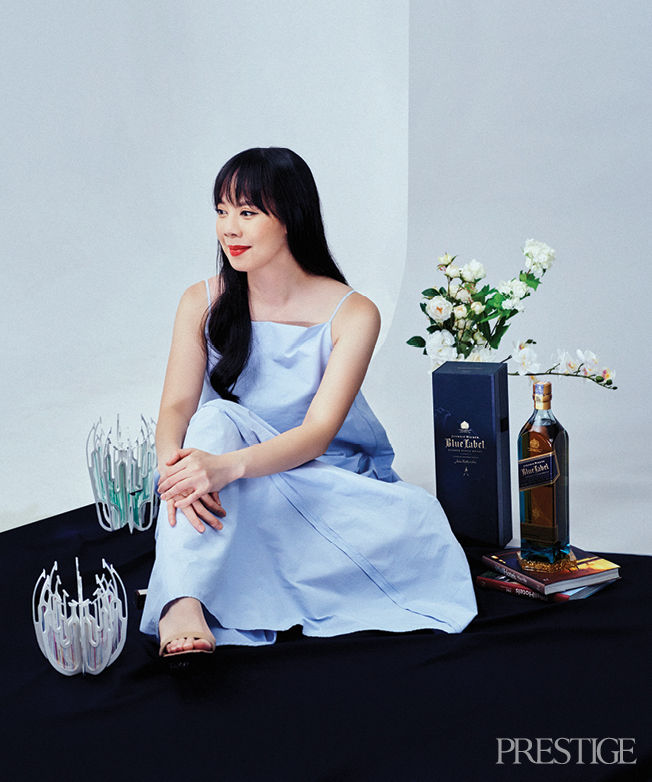 Residing at the intersection of art, architecture, and design is Poh Sin Studio, the eponymous atelier of Pamela Poh Sin Tan. Here, she dreams, draws, and breathes life into an eclectic array of artistic expressions, spanning colossal murals, imaginative installations, 3D-printed jewellery and distinctive prints.
Her proficiency and versatility across artforms bid her evocation of the ethereal or the futuristic, the fantastical or vibrantly graphic as needed. Part of her talent is the ability to read an environment and choose to challenge or celebrate it.
Take, for instance, her work at the heart of Mont Kiara's bustling 163 Retail Park. She created an exquisite Eden that transported the audience to an all-white landscape of hanging vines as soft as gossamer with glass spheres clinging to the edge of leaves like dew. By contrast, her installation Projection: Kite at Good Vibes Festival 2019 was a joyous composition of colourful strings woven and wound to form the body of a massive kite.
"When I founded Poh Sin studio, I imagined a multidisciplinary design studio that was unafraid to leave conventions behind, and instead constantly speculate, experiment and create new things," says Pamela. "I'm happy to have received wonderful opportunities from clients of varying backgrounds and briefs. It just goes to show that art comes in all sorts of forms and can be celebrated in many ways."
Despite the gloom of global events, Pamela found light in unexpected places or created her own where there seemed to be none. "I think with openness, creativity and passion, you can accomplish many things," she muses. "My idea of success as an artist is when your work uplifts someone, whether your mood or a stranger's. That, to me, is valuable. It doesn't have to be huge, life-changing work. I believe in little things that can have an impact or make a difference in a grounded and meaningful way."
Tan Shi Wen
Founder & CEO of SESO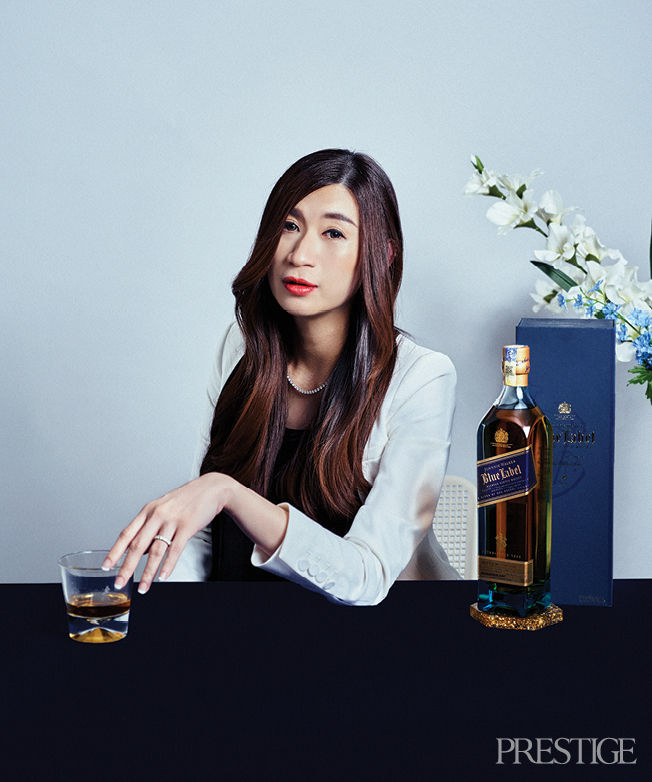 It was a cold wintry day. A homeless man shivered in a thin shirt. Next to him, his dog stayed warm, bundled in a thick, man-sized jacket. Tan Shi Wen was about to throw away an unopened pizza box, leftover from a party the previous night, when the man stopped her for the box of food. She observed as he lovingly fed the first slice to his dog and only began devouring the rest after making sure his best friend had enough to eat.
"That touched me. If someone with so little can do so much for an animal, then we who have more can certainly do more," she says. "That's when I knew I needed to act." As a law student in the UK, Shi Wen began volunteering with various charity causes, from schools for Down Syndrome and homes for the elderly to working part-time at a legal aid centre for the underprivileged. But it was a group combating food waste that deeply resonated with her.
"It seemed like the dumbest problem in the world!" she exclaims. "On the one hand, we have so many people going hungry, while on the other, we have so much food going to waste. I wanted to do something about it."
Now a partner at Skrine, one of the largest law firms in Malaysia, Shi Wen carves out time for Save Environment, Save Ourselves (SESO), the non-profit she founded and helms. SESO aims to build a sustainable ecosystem for food, from its production and consumption to its decomposition. The fight against food waste and food poverty includes making an effort to establish a network of community kitchens across the country so more people in need can access meals.
Asked to name habits or mantras that aid the success she has enjoyed, Shi Wen quickly indicates persistence and effort as the most important. "You need both in everything you do, from marriage and friendships to your career. Anything important requires you to work on them and work for them."
Styling: Nigel Lee
Photography: Mickey Wong @ New Storyboards Photography
Videography : Noah @ New Storyboards Photography
Makeup: Cat Yong
Hairdo: Victor Ng
Read the full Johnnie Walker Blue Label story in Prestige Malaysia's March 2022 issue on Magzter