Johnnie Walker Blue Label explores the deep bond between successful siblings (Part 1)
In collaboration with Prestige, Johnnie Walker Blue Label explores the connection between dynamic siblings who uplift one another to new heights.
Just as Johnnie Walker Blue Label blends the rarest and most exceptional whiskies, these contrasting characters embody the true meaning of balance.
Brian Choo & Mark Choo
Chief Operating Officer of Soul Society & Founder of TRIBE Boxing Studio
The sons of F&B entrepreneurs Fred Choo and Michele Kwok grew up learning to have each other's backs as their parents would frequently remind them, "There's only the two of you." "Brian is one of my biggest critics, but he's also one of my top supporters. Likewise, I do the same for him," Mark Choo says, sharing a knowing glance with his elder brother. Brian, 34, has gotten into the family business, now the chief operating officer (COO) of the Soul Society group. Meanwhile, Mark, 31, pursued his path as the founder of TRIBE Boxing Studio and TeleMe Technologies.
Brian admits being an elder sibling shapes his persona even now as a parent to two young children. "It led me to take on a rather protective role," Brian says, pointing to the three-year age gap. Mark concurs, "As kids, we had a different dynamic, and the gap felt huge. Having an elder brother was less like having a friend and more like having another parent!"
As teenagers, the pair grew much closer while enjoying similar interests between socialising and sports. "Yes, we will always have each other's backs, but we are also very competitive with each other," Brian mentions. Friendly competition and minor disagreements allowed them to test their strength and establish the boundaries of their relationship as siblings. "We would arm wrestle to see who was stronger – and if we found a field, we would be sprinting to see who was faster. But if my brother was getting teased by someone, even in a friendly way, I was ready to jump in and defend him," Brian admits.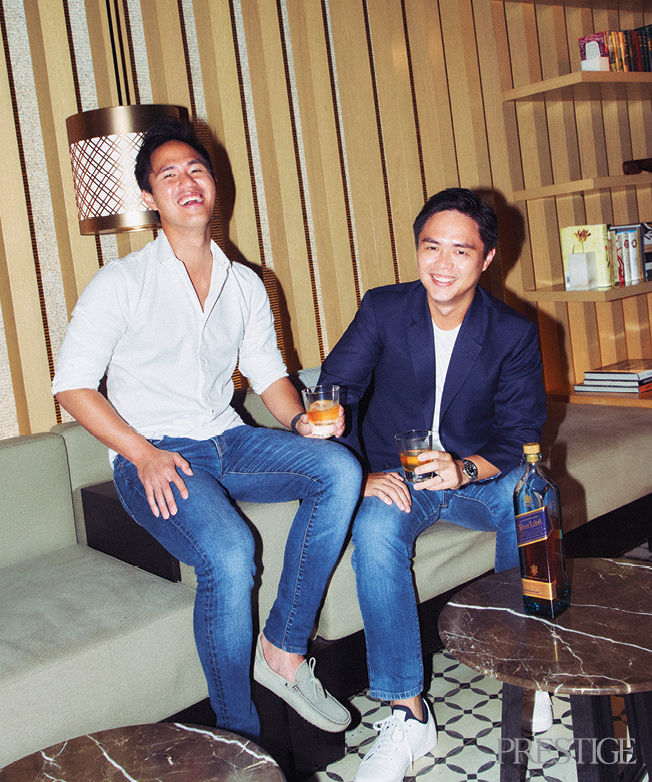 "We had to grow up faster than if our parents had always been around to tell us what to do. We were a lot more independent," Mark explains. The brothers enjoy a warm relationship with their parents, understanding from a young age that they were busy people committed to growing businesses that continue to thrive over 28 years later.
"They instilled the right kind of principles, values and a sense of responsibility in us," Brian acknowledges. He found inspiration in his parents' hunger for success alongside their ability to unite a team of many different nationalities towards a common goal, creating spaces that bring joy. Mark admits his appreciation came later, "Growing up, I wasn't as inspired by what my parents built and achieved as much as now. Having founded my businesses, I learned what an insane amount of work goes into it no matter how big or small the venture."
As adults, the brothers admit to enjoying the evolution of their relationship from rivals to confidantes. "These days, we enjoy lively discussions on business, work, cryptocurrencies, NFTs and other interesting topics," Brian explains. "And if I want some honest, constructive feedback, I talk to him," Mark says. He values his brother's professional input, even at the cost of an occasional playful ribbing. "When you're so close to one another, you unconsciously stop filtering what you say to each other," Mark adds as Brian agrees.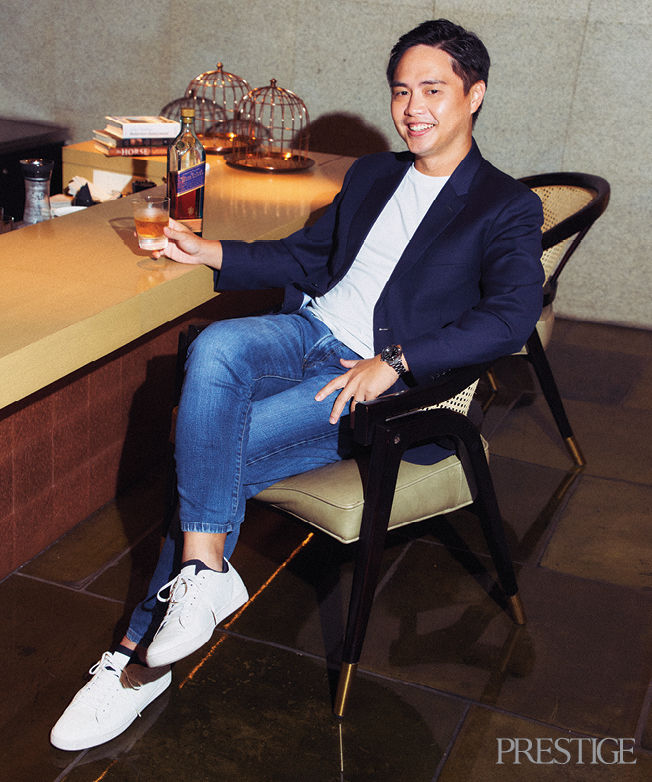 Asked what they have in common, the Choo brothers swiftly point to their love of Malaysian food. "One thing we share is that we eat anything and everything – and a lot of it! The difference is, Mark owns gyms and burns it off while I return to restaurants for another round," Brian admits with a laugh. "Food is the love language for my dad, and my brother and I inherited that. We tend to want to buy food for others too," Mark shares before adding, "We're both people persons, but we love people in very different ways."
Today, the brothers also enjoy spending time on the tracks with go-karting. As children, they were introduced to the motorsport variant by their uncle. "He promised my parents that getting us into go-karts was a guaranteed way for us to learn how to take responsibility," Brian explains. From polishing their helmets after every race to cleaning karts and learning to make simple repairs, the brothers took to the tracks professionally, even participating in exhibition races.
"We didn't know back then that it isn't a cheap hobby. We treasure that we can indulge in it again now because it reminds us of the good old days. Returning to the real world later, we feel refreshed and rejuvenated," Brian reveals. "When you're going so fast, you aren't thinking about work or other problems," Mark agrees.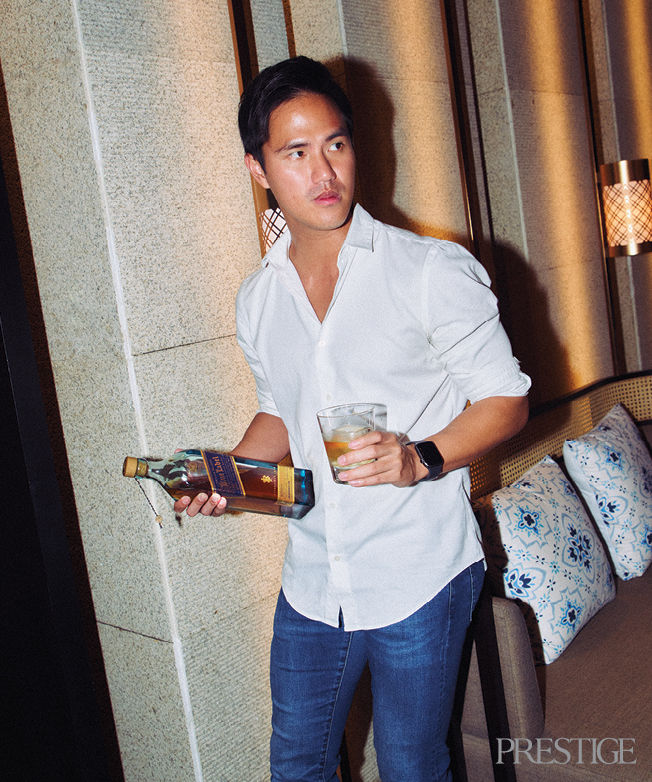 "In terms of personalities, we're different, but we complement each other and strike a balance," Brian says. He claims his brother's best traits grew over the years. "Mark has become very meticulous and articulate in his communication style. He has also developed much more patience than before," Brian reveals. He also finds that his brother's zest for life and willingness to try new things makes him a fun travel companion.
Mark admits his favourite trait about his brother is his kind heart. "Even if Brian can seem strict, he always has good intentions. If you favour a specific dish, Brian will go above and beyond to deliver it to you. In so many ways, he's caring and empathetic and has always been that way. He's a great older brother."
Photography: Micky Wong @ New Storyboards Photography
Videography: Noah Chin @ New Storyboards Photography
Hair & Makeup: Eranthe Loo
Also read: Part 2, featuring Valerie Ong & Natalie Ong
---
This story Johnnie Walker Blue Label story was first published Prestige Malaysia's May 2022 issue. To read the latest issue, pick up a copy from the nearest newsstand or subscribe on Magzter.