Despite the dark cloud cast by the pandemic, Malaysians shined brightly on the world stage this year. From innovative scientific breakthroughs to thought-provoking art and inspiring conservation efforts, it is time to take a closer look at the winners, inductees, and finalists that make the world a better place, and the nation proud.
Also see: Prestige Malaysia 40 Under 40 2020: The all-female honour roll
Professor Dr April Camilla Roslani – Honorary Fellowship, American College of Surgeons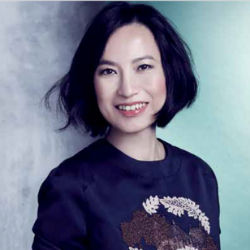 University of Malaya's Professor Dr April Camilla Roslani is a colorectal surgeon and medical oncologist. She was the only female surgeon to be presented with an Honorary Fellowship from The American College of Surgeons (ACS) this year of the nine Fellowships awarded to prominent surgeons. Based entirely on merit, only existing Fellows may nominate peers for the prestigious award. Dr April was unaware she was under consideration, delighted and humbled by the recognition.
Dr Chan Yoke Fun – ASEAN-US Science Prize for Women 2020 Winner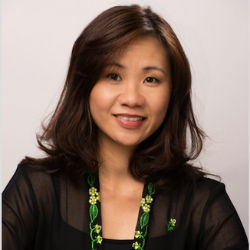 University of Malaya's Dr Chan Yoke Fun has clinched the ASEAN-US Science Prize for Women 2020 from the ASEAN Committee on Science, Technology, and Innovation (COSTI), the US Agency for International Development (USAID) and Underwriters Laboratories. Dr Chan, head of UM's Medical Microbiology in the Faculty of Medicine, was recognised for her research on the hand, foot, and mouth disease (HFMD). Her research culminated in a vaccine to combat the virus and brain infection disease in children.
Ravinder Kaur – Terrestrial Conservation Leadership Award Winner, Marsh Awards 2020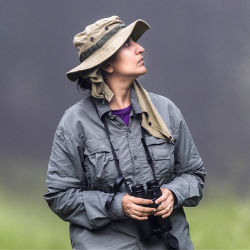 Ravinder Kaur is a wildlife researcher who has committed to protecting hornbills in Malaysia since 2006. She works alongside local NGO Hutan: Kinabatangan Orangutan Conservation Project, in the Kinabatangan Wildlife Sanctuary in Borneo. This year, her efforts gained recognition from the Marsh Christian Trust for contributions to sustainable biodiversity at a local level. With grants harder to come by as the nation grapples with the pandemic, Ravinder hopes the award will help generate more exposure for the project and draw future long-term funders.
Asst Prof Dr Norzalifa Zainal Abidin – iCAN 2020 Winner in 3 Categories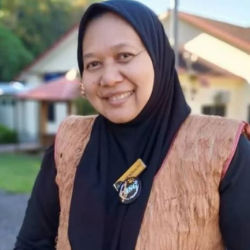 International Islamic University Malaysia's Dr Norzalifa Zainal Abidin is the founder and advisor to Jungle School Gombak Malaysia (JSGM). The initiative that aims to help Orang Asli families has won the Gold award, Canadian Special Award and Committee Choice Award in the iCAN 2020 competition. The international iCAN 2020 competition spotlights inventors, innovators, and creators from around the globe. The win puts the initiative on the map, creating more awareness for the Orang Asli.
Samuel Isaiah – Global Teacher Prize 2020 Finalist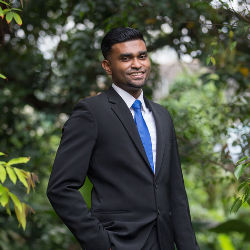 Among the top 10 finalists shortlisted for the Global Teacher Prize, an award equivalent to a Nobel Prize for Teaching, Samuel Isaiah is a humble and devoted educator. A teacher to Orang Asli students at SK Runchang in Muadzam Shah since 2012, Samuel has fought hard to challenge negative stereotypes while embracing their culture. His unique method of teaching English saw the passing rate for the subject leap from 30 per cent to 85 per cent.
Mohana Gill – IBBY Honour List Inductee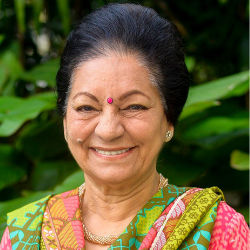 Award-winning author Mohana Gill has been selected for inclusion in the International Board on Books for Young People (IBBY) Honour List 2020 for her children's book, Hayley's Fantastic Fruits. The tale follows the adventures of Hayley and her friend Zac as they explore Uncle Joe's orchard, learning about the fantastic world of fruits. The book incorporates easy recipes that children can recreate at home under adult supervision. The book has also gained recognition from the Gourmand World Cookbook Awards, Nautilus Book Awards and Book Excellence Awards.
Hanna Alkaf – Freeman Book Awards Winner & Kirkus Prize 2020 Finalist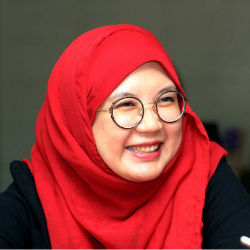 Author Hanna Alkaf's debut novel The Weight Of Our Sky has won the US-based Freeman Book Awards in the Young Adult/High School Literature category. The story set against the May 13 riots sees teenage protagonist Melati struggling with mental illness alongside racial riots. Separated from her mother, Melati engages the help of Vincent, a kind and somewhat reluctant Chinese boy to return home safely.
Hanna's second novel is a finalist for the American Kirkus Prize under the Young Reader's Literature category. The Girl and the Ghost tells the story of a little girl who inherits a dark spirit from a grandmother she never knew, turning it into a much-needed friend and companion.
Erica Eng – Eisner Award Winner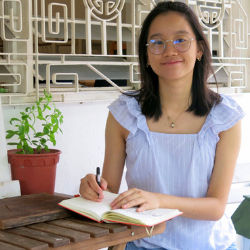 Animator and illustrator, Erica Eng has become Malaysia's first-ever winner of an Eisner Award – the comic industry's most coveted honour and Oscars equivalent presented annually at the San Diego Comic-Con in July. Her webcomic, Fried Rice, took the spot for Best Webcomic 2020. Min, a young girl from Batu Pahat, Johor is the protagonist who visits her cousin in Bangsar while applying to attend an art school in New York. The tale offers a glimpse into daily Malaysian life, charming readers worldwide.
Joshua Kam – Epigram Books Fiction Prize Winner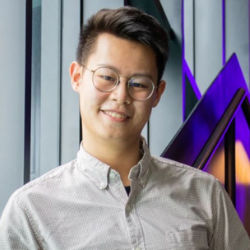 At 23, Joshua Kam is the youngest winner of Singapore's Epigram Books Fiction Prize, which opened submissions to ASEAN writers for the first time this year. It was also Joshua's first time entering into a major writing competition. His winning manuscript, How the Man in Green Saved Pahang, and Possibly the World tells the story of Gabriel and Lydia whose paths converge as they traverse the country in a race against time to prevent the end of the world. Along the way, the duo encounters historical and mystical figures from folklore.
Yeo Yann Yann – Best Actress, Asian Academy Creative Awards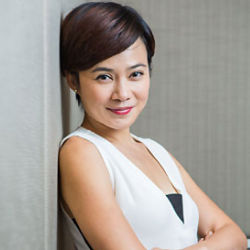 Actress Yeo Yann Yann's long list of accolades continues to grow. This year, the starlet clinched the Best Actress in A Leading Role at the Asian Academy Creative Awards for her role in the HBO Asia series, Invisible Stories. Playing a single mother struggling to cope financially and mentally while raising her 19-year-old autistic son, Yeo delivers a powerful and thoughtful performance. To prepare for the role, Yeo spent time with families with adult children with autism to understand what it is like to raise a special needs child. She hopes the show will help audiences understand and find compassion towards families with autistic kids.
Siti Saleha Baharom – Malaysia Model Star Award Winner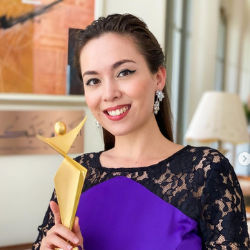 In her first international win, actress Siti Saleha has been awarded the Malaysia Model Star Award at the 15th Asia Model Festival 2020 in Seoul, South Korea. The star of several popular TV series such as Mamak Cupcake and Terbaik Dari Langit is also an ambassador for many international brands, including Palmolive and L'Oréal Paris. She continues to rise to fame, thankful for the support and love from her Malaysian fans.
Amanda Ang – Best Performance By An Actress (Bronze), New York Festivals TV & Film Awards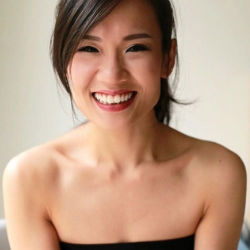 Amanda Ang won bronze in Best Performance By An Actress category at the 2020 New York Festivals TV & Film Awards for her performance in Singaporean series, Last Madame. The 12-episode drama focuses on the life of brothel owner Fung Lan, played by Joanne Peh. Amanda plays the protagonist's confidante, Sor Fan.
Chong Keat-aun – Best New Director, 57th Golden Horse Awards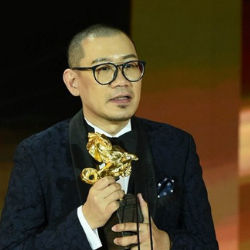 Malaysian director Chong Keat-aun clinches the Best New Director award at the 57th Golden Horse Awards in Taipei. His film, The Story of Southern Islet was inspired by his family, and showcases Hokkien, Kedah Malay and Siamese dialects. Inspired by the late, great Yasmin Ahmad, Chong strives to produce more films that mirror the people of Malaysia, focusing on the beauty of various local cultures.
Teng Poh Si & Cheyenne Tan – Best Documentary Short Subject, Oscar Nomination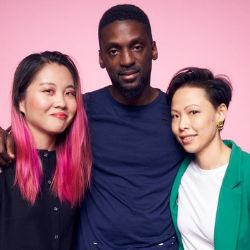 Penang and Sarawak-born, Teng Poh Si and Cheyenne Tan are two United States-based producers making waves. The pair directed St Louis Superman, a biography of Bruce Franks Jr. Between gun violence and systematic discrimination, the 25-minute-long documentary is a raw telling of the American activist's life and struggles. The piece made it into the top 10, out of a pool of 96 short documentaries under consideration.
Ng Jing Ai – Student Film Award Winner, Directors Guild of America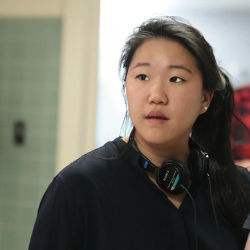 Malaysian-born and Miami-raised, 26-year-old Ng Jing Ai has won the Best Asian American Student Filmmakers category for her short film, Fleck. Fleck tells the story of an Asian American student, Jamie, at a boarding school. Jamie struggles to fit in until she was invited to an exclusive after-hours party hosted by the boys in her school, only to uncover its disturbing truth. Ng is breaking barriers with portrayals of flawed, real women on screen and adding a strong female voice to the media collective.
Ibtisem Ben Nassib – HBO Short Film Competition Winner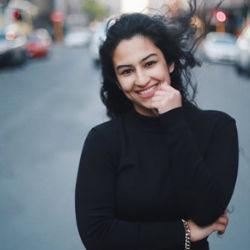 A Tunisian-Afghan filmmaker born and raised in Malaysia, Ibtisem has become one of the three winners of HBO Asia's Invisible Stories Short Film Competition. Ibtisem's film was selected from a pool of over 300 submissions. The film, Ali tells a sad and moving story of a Syrian refugee. A man leaves his country for a better life, only to be cheated of his money and pushed onto a less desirable path. Realising his mistake, he yearns for the day he can be reunited with his family back home. The exploration of being alone and lonely is a struggle many feel today. The story invites a compassionate view of refugees in a xenophobic world.
Anniketyni Madian – Sovereign Asian Art Prize (SAAP) Finalist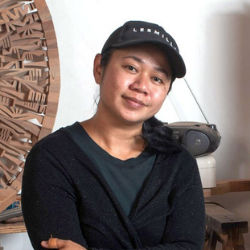 Sarawakian wood sculptor, Anniketyni Madian made it to the shortlist for the annual Sovereign Asian Art Prize (SAAP), a top regional art award based in Hong Kong. Her second time on the SAAP shortlist since 2017, Anniketyni was the sole Malaysian on the list of 31 finalists. Selected from a pool of more than 600 entries from 30 countries, 2020 saw the largest number of entries in SAAP's 16-year history.