Mercy Wu details how Eslite Spectrum will integrate into Kuala Lumpur's retail landscape
The retail landscape in Kuala Lumpur is set to be transformed by the entry of Eslite Spectrum. Occupying 70,191 sq ft at The Starhill, the first Eslite branch in Southeast Asia is slated for opening in 2022.
The Eslite Group was founded in 1989 and pioneered the world's first 24-hour bookstore. Its Taipei Xinyi store is Taiwan's largest bookstore, while the Eslite Spectrum Songyan store includes a bookstore, movie theatre, performance hall and retail outlets. Its closed Dunnan branch was named by CNN as one of the world's coolest bookstores in 2015. Eslite stores are a major tourist draw card in Taipei in part thanks to their status as a lifestyle and cultural mecca. "Through this Kuala Lumpur store, we hope to promote exchanges and interaction involving Asian publications and the cultural and creative content of the region. We also wish to create more opportunities for cross-regional dialogue between Taiwanese and Malaysian writers and their works, and present readers with novel reading perspectives," says Mercy Wu, chairperson of the Eslite Group.
The Malaysian flagship store will become The Starhill's anchor tenant after the mall's own transformation, which will see The Starhill be given an extensive facelift and a new concept fusing hospitality with retail. Eslite Spectrum will span the entire level 1, in addition to a street-fronting F&B outlet on the ground level and a sweeping café terrace perched on level 1 overlooking The Starhill Piazza, where creative events and programmes will be staged all year round.
To gain insights into Eslite's values, what made Eslite a Taiwanese cultural icon and how the group intends to tempt Malaysians with its array of exciting offerings through Eslite Spectrum, we speak with Wu.
Given that this is the first Eslite outpost in Southeast Asia, how will you adapt Eslite to resonate with Malaysians? What can Malaysians expect? Will it operate on a 24/7 basis?
First of all, I am very grateful to our many Malaysian friends who have come to Taiwan in the past, who have visited Eslite and loved it. My father, Robert CY Wu began with the idea of humanistic thinking when he founded Eslite. That is, his idea was that we treat everyone who comes to Eslite as a living being worthy of respect, not just as a consumer. We also don't say that time is money; instead, we view time as all the precious moments of our lives.
Based on our founder's definition, Eslite is not just about operating bookstores, but venues with their own spirit of place. By that we mean our spaces are not just bookstores plus malls, but cultural spaces where you can read, share, and find peace of body and mind. Many Malaysian writers, designers and singers are well known in Taiwan, and many have collaborated with eslite. But for Eslite, Malaysia is still a relatively unfamiliar environment, with very different customs.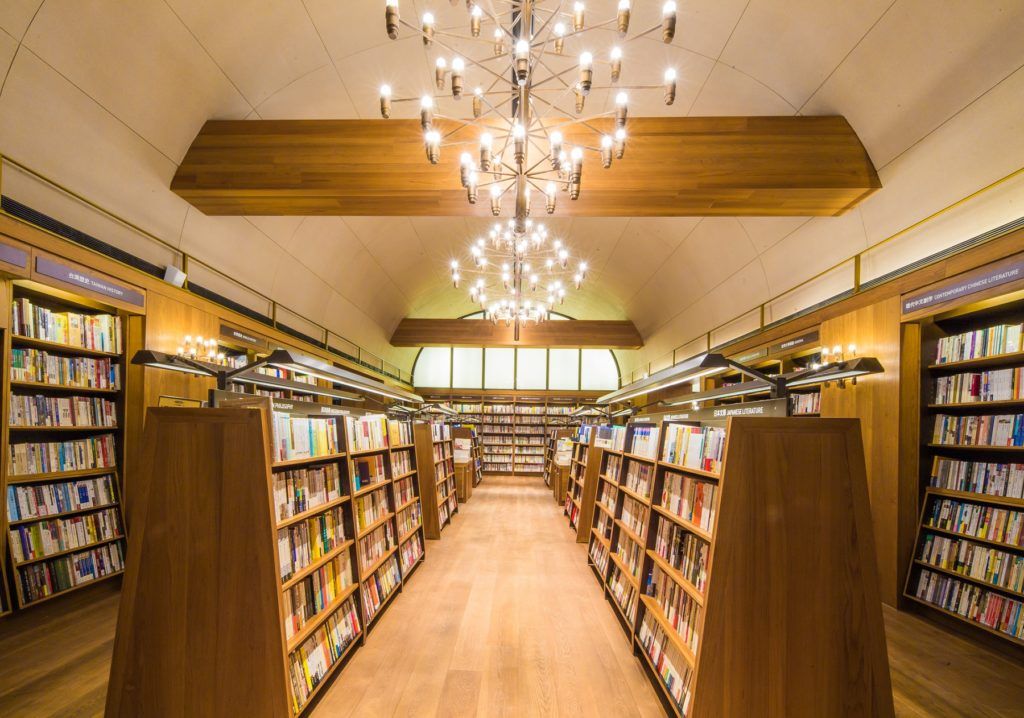 For the future, in our new store in The Starhill in Kuala Lumpur, our team is planning how we can meet the needs of our Malaysian friends in terms of spaces, products, services, activities and performances. We will not fill the entire space of the store – part of it will be left for our special Eslite Forum, a stage where our friends in Kuala Lumpur can display their enthusiasm and their interests, and create new things together. We invite everyone to meet in that space and participate in its various possibilities. We hope this will be more than just a quiet bookstore, because we have over 40 stores where we hold more than 5,000 cultural events a year, including lectures, music sharing, handicraft demonstrations and movie screenings.
We hope that these "dynamic reading" activities will stimulate the desire for quiet, personal reading. So, given Eslite's core concept of integrating the humanities, art and creativity into life, this first store in Kuala Lumpur will have a rich selection of books in Chinese, English and Malay. But we also hope to display some wonderful cultural exchanges and some joint creative efforts between Malaysia and Taiwan.
We will bring together music, design, lifestyles, fashion and the arts, as well as cafes and restaurants with various themes, and new cultural design brands from Malaysia and Taiwan. We will carefully consider whether 24-hour operation will be feasible in the new Kuala Lumpur store.
How do you ensure the essence of Eslite, which makes the stores in Taipei popular with Malaysian travelers, will remain unchanged by doing so?
As we open a new store at The Starhill, we are very grateful to the YTL team for giving Eslite ample space for its operations. The store will occupy 70,191 sq ft on level 1 and a street-fronting space on ground floor right next to The Starhill entrance atrium. Visitors can relax and take in a sweeping view of The Starhill Plaza and the Jalan Bukit Bintang area beyond from the terrace at level 1, and we hope this will be one of the many exciting aspects of the new store.
You've asked how we can ensure that the essence of Eslite remains unchanged. First, we don't want to just come here and copy some other Eslite store. Ensuring that the essence of Eslite remains unchanged also requires that we localise. Malaysia's multiculturalism is so exciting, and we sincerely hope that we can create some new excitement and creativity together with our friends in this city, through our spaces, products, services, activities and performances.
This is what we mean by a chain of non-identical stores. We believe that each Eslite store has its own special appeal because of the city where it's located, its culture and its people. Malaysia has such a rich and diverse culture, and this is exactly the kind of brand-new opportunity we have been looking for.
Our teams will exert all their efforts in this direction. But I understand that many people still have great hopes that the essence of Eslite will remain unchanged. First, we will definitely strive for the spirit of place that we have always emphasised. We are still working hard on designing the store's spaces for a fresh new look. At The Starhill, our book display will be larger than the one at our first, classic store, the Eslite Dunnan store, that readers loved so much.
Malaysia's multicultural society will be reflected in the books there, along with a selection of stationery and household items from Europe, the US and Japan. Beyond this diverse selection, we are also reserving a space, called eslite forum, for a variety of possible activities such as music, lectures and exhibitions. We are very much looking forward to all the ways that our friends in Kuala Lumpur can display their enthusiasm and their personal interests there.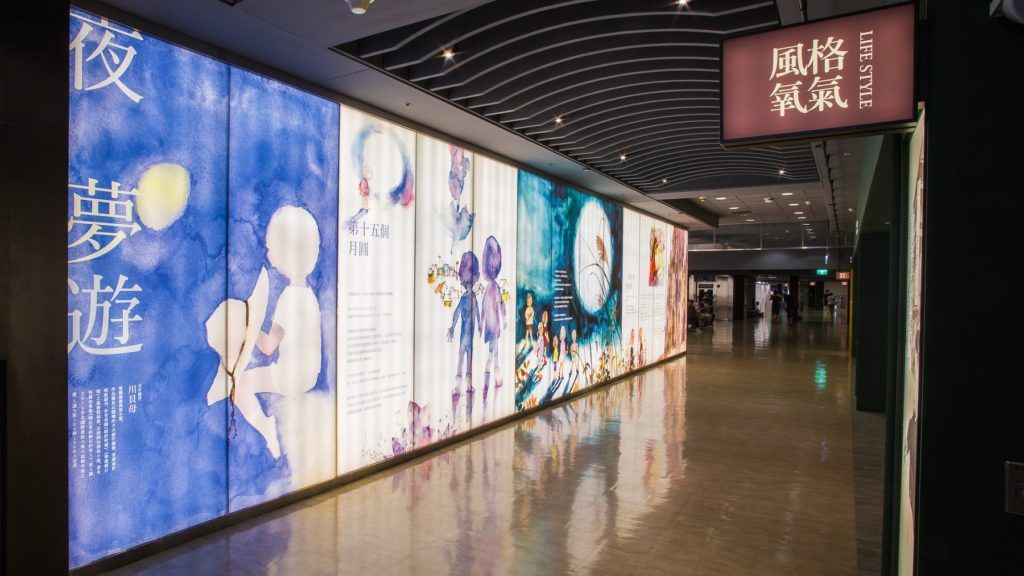 Second, if we say that Eslite is unique, it's in large part because of its professional staff, such as those responsible for our selection of books, stationery and music. They have several decades of professional curating experience, and each year, they carefully select design products from exhibitions around the world.
So, we also feel very sure about our grasp of the power of content. There are still many places where we need to learn from Malaysia. From now until the store's opening, we will continue to learn more about Malaysia as we consult local cultural and professional people, so that we can present Eslite in the best way possible at the opening.
Eslite has been looking to establish in Malaysia for some time. Given the market sentiment, was there any reservation about expanding in times like this? What convinced you to come to this decision to open here? Did you consider other locations apart from The Starhill?
Eslite began conducting research in Malaysia in 2017, and contacted some potential partners. Our team stayed at YTL's JW Marriott Hotel in Kuala Lumpur, doing market surveys from morning to night. Surprisingly, I found the partner I was looking for right beside me, and from the same background as us, from Taiwan.
Because the ancestral roots of YTL's founder was from Kinmen, Taiwan, we came to feel very close during this project. For Eslite, we have been really fortunate to have the recognition, support and assistance of such a great partner as we enter the unfamiliar market of Malaysia for the first time.
We did indeed think about whether we should take this a bit more slowly. I am very grateful to the key person in all of this: Joseph Yeoh who is vice president of YTL Land & Development and YTL Hotels & Properties.
Eslite was hesitant, given the great changes we've seen in 2020 as well as the major internal adjustments Eslite has been going through. In making this key decision about a Southeast Asian store, Joseph showed us he has the tenacity of the Taiwanese Kinmen people. He also has patience as broad as the ocean, as Eslite reconsidered everything from the start over the past year.
At the same time, he has an adventurous spirit, and he believes in the potential of Eslite in Malaysia, so he was willing to break with precedent and has given us tremendous support. He was the one who overcame all kinds of difficulties and gave Eslite the opportunity for long-term development in Malaysia, and he is the one who created the chance of richer cultural exchanges in the already diverse country of Malaysia.
From Eslite's point of view, the YTL family roots from Kinmen and the Eslite team from Taiwan joined forces in Malaysia to demonstrate their great concern for that country. They are making concrete investments in its daily cultural life, its diverse cultural and creative industries, and in post-pandemic cultural tourism in Kuala Lumpur.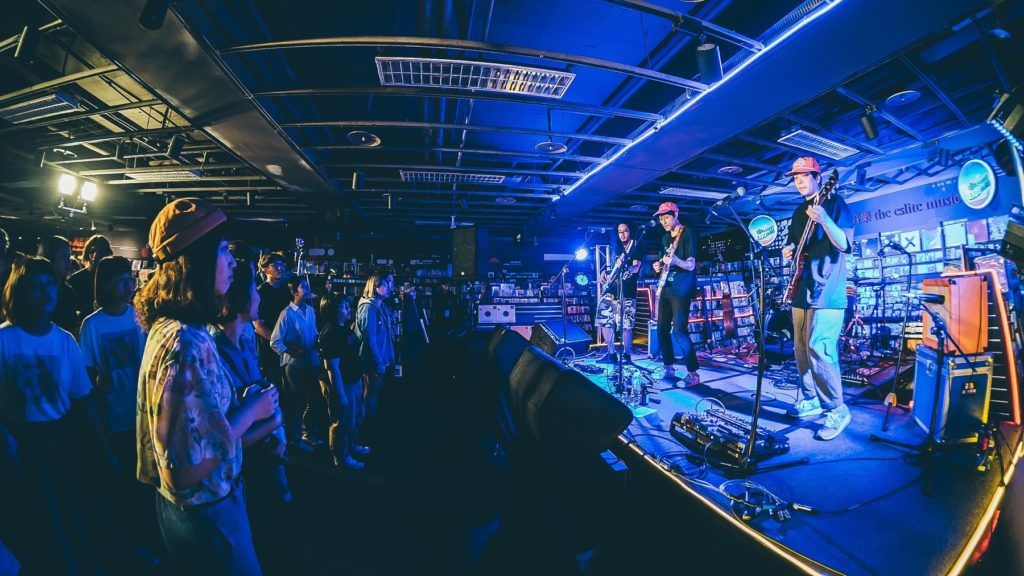 Of course, we will also consider expanding to other cities in Malaysia, but first of all it is important to make this Eslite store in Kuala Lumpur a wonderful one.
How do you think eslite will transform Kuala Lumpur's retail and cultural landscape?
Based on our observations, Malaysia's retail business has developed to a very mature point, and it is highly diverse and multicultural. This is all very new to us, and it offers so much that Eslite can learn from. For that reason, Eslite is not coming to Malaysia to try to transform it, but to integrate itself appropriately into its landscape.
At the same time, through a variety of spaces, products, services, activities and performances, we hope to enjoy strong exchanges with our friends in Kuala Lumpur, providing a place where they can come to display their enthusiasm and their personal interests.
It has been said ad nauseam that publishing is a sunset industry yet Eslite (even though you are more than a bookstore) is thriving. What do you think contributes to your resilience and success?
It is a fact that finding readers for print media is becoming more challenging everywhere in the world. But Taiwan is very special. It is the world's major centre for traditional Chinese, publishing more than 30,000 new books a year, and its publishing and creative energy has driven the continuing growth of Eslite.
So Eslite has always believed in the power of reading, and we hope that at Eslite, every reader will find new dreams and imagination. We like to talk about "books and everything in between."
Reading is not limited to books printed on paper. At Eslite, you can participate in a demonstration of cooking skills at our Cooking Studio, and you might decide to bring home some safe ingredients from small farmers, along with a cookbook. You can wash up, make some soup stock, and begin to appreciate cuisine culture, whether it's Italian or Malaysian style.
You might have attended a vinyl appreciation club and learned to appreciate Yoyo Ma's renditions of the Bach suites for solo cello; or you might have watched a documentary by the Brazilian master photographer Sebastião Salgado, and then decided to explore his photographs in a Taschen collection or some other book. Or maybe, after admiring tables and chairs of Nordic design, you gained a new understanding of design.
Eslite was founded more than 30 years ago, and its business model has always been defined by reading as a core value. It has a lot of experience and continues to explore and create. Many people do indeed love Eslite, but we can never presume on our success.
Launching a new store in particular is a brand-new creation. We will proceed with caution, and we will consult local cultural workers in Malaysia so that we can create new possibilities together. Malaysia has such a wonderful and diverse culture, and Malaysia's new designs are also very exciting. Our Eslite teams are very excited and looking forward to opening our first store in Southeast Asia.