We have had co-working and co-living spaces. Now, there is co-cooking too. Huen Su San, an enterprising alumna of Prestige Malaysia's 40 Under 40 with businesses in Korean dining and venue management, introduces us to her new venture – Cookhouse.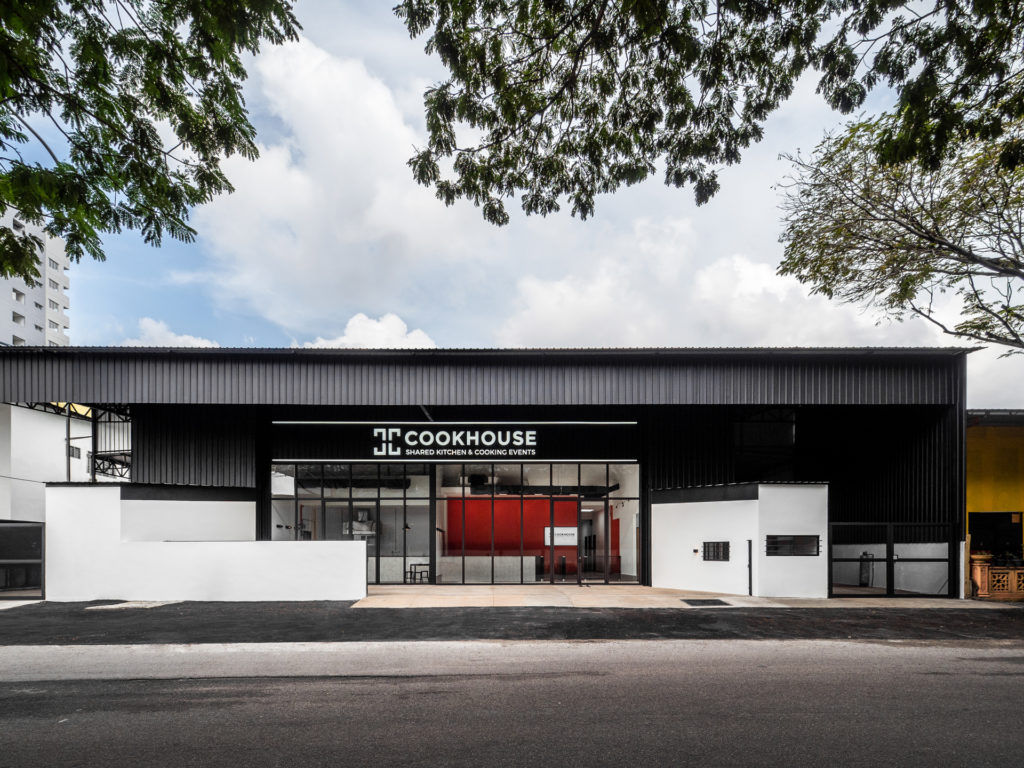 The cloud kitchen located in Petaling Jaya spans 10,000sqf of shared spaces, offering a 24/7 access to culinary mavens no longer having to endure inadequate home kitchens, as well as a fully equipped, industrial-grade kitchen for entrepreneurs thriving on food delivery. She tells us more.
What drove you to create Cookhouse?
The idea of Cookhouse came about from my own experience setting up two central kitchens for my F&B business and through observations of the growth of the co-working office industry. It dawned on me that there was a real cost-saving opportunity and advantage to food entrepreneurs if there was an option to lease and rent kitchen space as well as equipment instead of having to purchase them upfront.
The concept of commissary kitchens and shared kitchens is not necessarily a new one. It has existed and has been running for more than a decade in Europe and the US. I felt that renewing the concept by injecting it with new technology and addressing more current needs would make it appealing. Our modern Malaysian society has well embraced and accepted the benefits of a shared economy through experiences with the likes of Airbnb, Grab e-hailing as well as co-working spaces. With that, I believe that the timing was ripe for Cookhouse to launch in Malaysia.
How long had Cookhouse been in the works? What was the process like?
It took at least 6 months from conceptualisation to completion. A lot of thought process had been put into value creation as well as space utilisation and user practicality in the design of the space. Cookhouse was 90% complete when the Covid-19 pandemic hit Malaysia and the MCO was declared. We had originally planned to start operations after Hari Raya but during the lockdown, the F&B industry went through a time of self-reflection and many food entrepreneurs were looking for solutions and alternative ideas. Hence, it was during the MCO when we put up our website to tell the world what we had ready-built in Malaysia and that our cloud kitchen was ready. It was a blessing in disguise that the pandemic highlighted the risks and problems inherent in the F&B industry and moved food entrepreneurs to rethink their operations and come up with more efficient alternatives.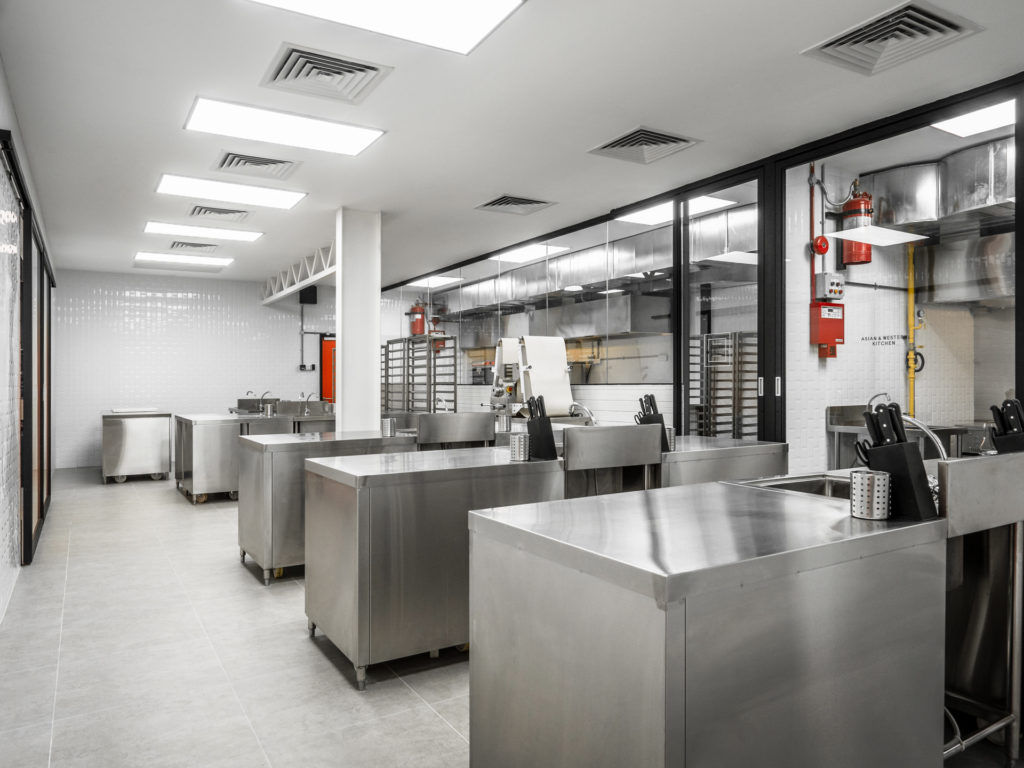 What is your vision for Cookhouse?
I envision Cookhouse to be an ecosystem of real estate, infrastructure, business solutions, service partners and a community of people passionate about food and business. We are building the ecosystem around the infrastructure backbone which consists of primarily real estate locations, connectivity, equipment and technology that benefits food entrepreneurs of Cookhouse from the experience, shared resources and inter-connectivity between F&B solutions and service providers. Ultimately my wish is to support the profitability, growth and sustainability of all F&B businesses in Cookhouse. The success stories of our residents will be ours too.
Who are your target users?
We are primarily targeting 2 different groups of users:
Established F&B players who wish to serve delivery markets of different locations via satellite cloud kitchens at lower setup costs compared to traditional brick and mortar stores.
New F&B startups targeting online and delivery markets, which can immediately benefit from a shared facility and pooled resources.
Cookhouse is able to support new food businesses by shortening their learning curves, lowering startup costs and bringing them faster to market. Established businesses look to Cookhouse for solutions to increase production capacity, storage, centralising operations and support the growth of their businesses and moving into new markets as well.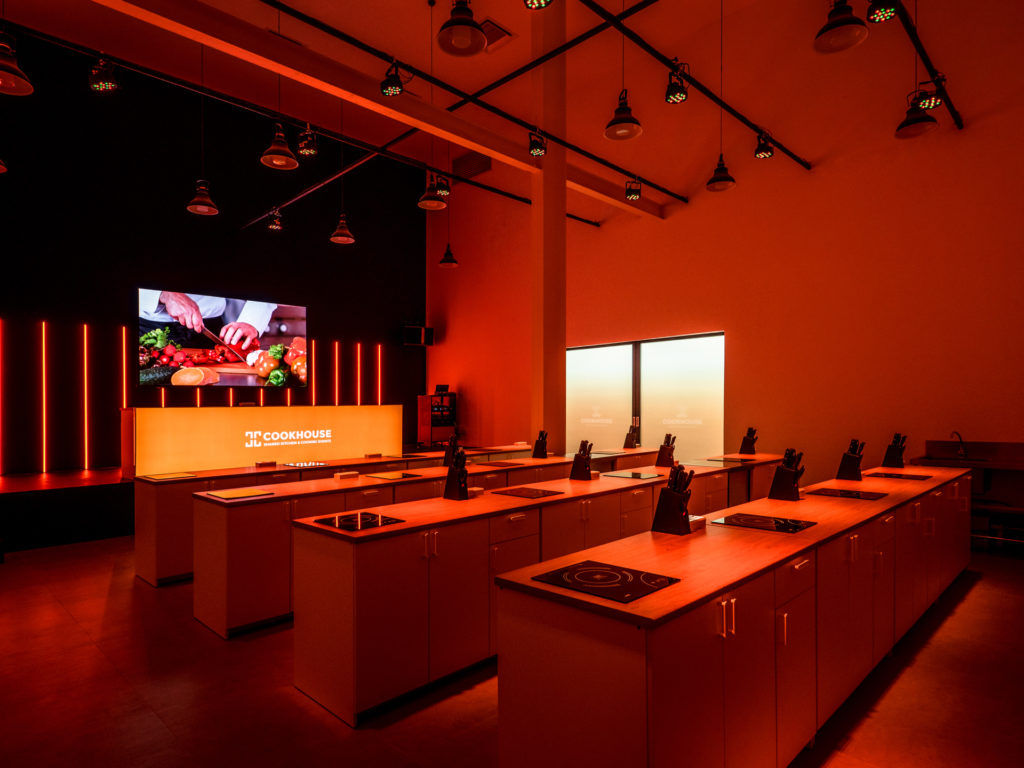 How can Cookhouse tap into / complement the F&B ecosystem, for example from the point of view of food delivery / social media cooking shows?
Cookhouse supports and complements the F&B industry by helping create and connect food entrepreneurs to greater efficiencies and wider solutions, whether from an operational perspective, real estate and asset maximisation or even from a purchasing and resource management standpoint.
By building the ecosystem surrounding Cookhouse and connecting different components of the ecosystem together, Cookhouse serves as the catalyst for interaction within the community to create a greater value than the sum of its parts.
What amenities / service can users expect?
Cookhouse prides itself in being a solution hub for food entrepreneurs. Besides the physical infrastructure aspects of a 24-hour commercial delivery-ready kitchen, private kitchen studios, cooking event space, co-working office space, demo kitchen, walk-in chillers and freezers for adhoc rental, photography studio, packing utility, loading bay, designated delivery pick up area and even lockers on site, Cookhouse is also able to support food entrepreneurs with business solutions ranging from tech and cloud ready applications, delivery platforms, logistic partners, in-house bulk-purchasing, branding, in-house marketing and even company setup and accounting functions.