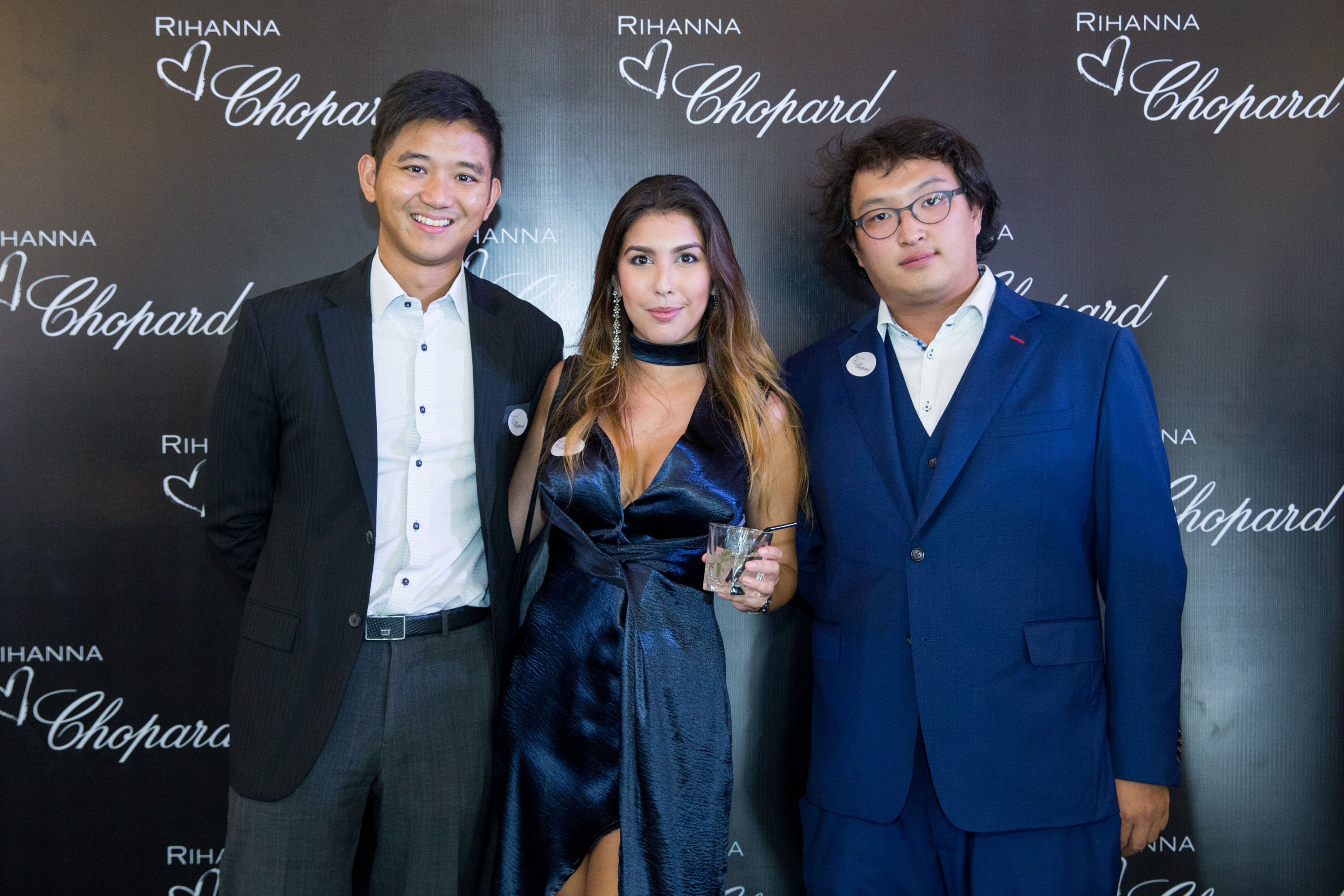 To celebrate its latest collaboration with Barbadian singer Rihanna on its latest jewellery collection, Chopard threw a grand party and invited close friends of the Maison to be part of the joyous occasion. Along with the Rihanna ♥ Chopard collection, the Swiss luxury jewellery and watch brand also took the opportunity to showcase Ice Cube Pure, its new fine jewellery iteration inspired by similar clean geometric lines.
The evening saw a string of performances that captivates Rihanna's effortless confidence starting with a hip-hop themed flash mob routine, followed by Kayda powerful vocal covering a few of Rihanna's hits. To keep the party going, DJ Goldfish & Blink were on the deck as well, spinning the night away.
It was the party of the year with an endless supply of personalised cotton candy. Guests were either seen dancing to the music or shooting vogue loop videos with Chopard's latest Ice Cube messenger bag at the booth. Equally popular was the Chopard claw machine, where lucky winners get to carry a Chopard teddy bear home.
The Rihanna ♥ Chopard and Ice Cube Pure collections are available now at Chopard Pavilion and KLCC boutiques. Chopard's latest Ice Cube messenger bag will be available in stores end of the year.