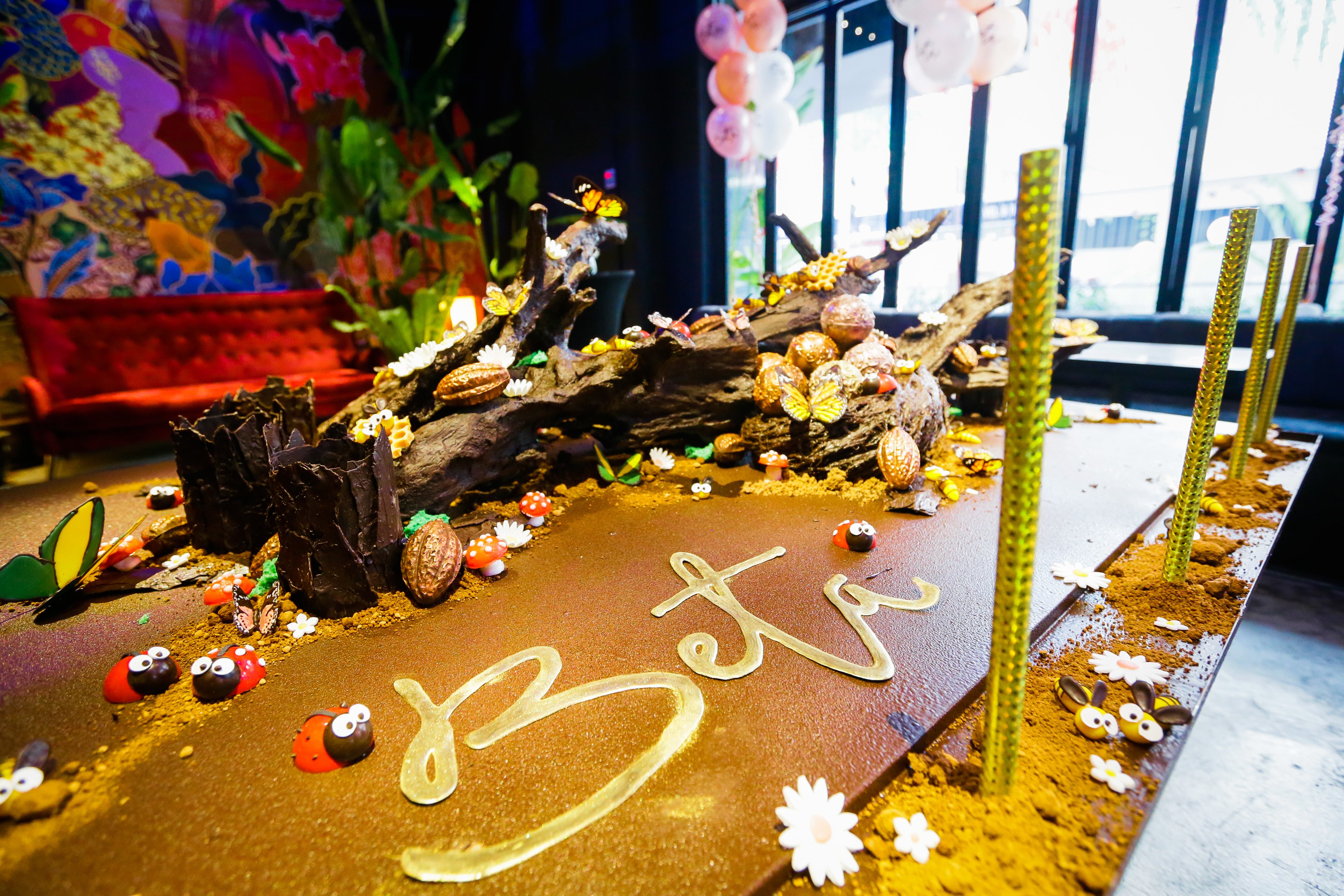 There's no denying the competitive nature of the F&B industry in Malaysia, but that's not in any way preventing some folks from pursuing their dreams of introducing their own take of modern local cuisine to the hungry and bored masses.
SEE ALSO: Is Prague the ultimate destination for foodies?
Case in point: the recently opened Beta KL located within the upscale confines of Fraser Place in Jalan Perak. The brainchild of the same passionate team behind the contemporary European restaurant Skillet@163, this intriguing restobar certainly scores major points when it comes to making a grand impression. Stepping inside the space, patrons will feel immediately transported into a world far away from the bustling city centre by the venue's contemporary-chic interiors decorated with massive leafy fronds; a batik-inspired mural over at the main dining area; and the circular bar fitted with shelves that perfectly replicate the ones found at traditional Chinese herbal medicine shops. If food is what you're really after, then prepare to be taken on a culinary journey across Malaysia. Created by Executive Head Chef and co-founder Raymond Tham, every single dish served at Beta KL presents an opportunity to rediscover familiar flavours. Delicious morsels to be had here include innocuous surprises such as salted tenggiri fish balls mixed with chicken and white radish; hollow potato crisps filled with curry cream meant to represent an inverted karipap; and an unexpected bird's nest cocooned in a coconut sphere with water chestnuts and a hint of lychee thrown in for that extra hint of sweetness. One can certainly expect more exciting surprises and announcements from Beta KL in the near future; but while we wait, here's a lookback at the grand 'Modern Malaysia' launch party where a select group of guests were surprised by a creative chocolate masterpiece lovingly handcrafted by Chef Tham himself.