Imagine, if you will, a young child of about seven standing at the counter of his school's canteen, staring longingly at the fried chicken on sale. "RM2" the sign says, but in his hand he holds a single RM1 coin. He's RM1 short; the fried chicken won't be his to savour today.
But does this little boy give up and merely wish he could enjoy the chicken one day? Far from it. The bright Standard 1 pupil puts his thinking cap on and concocts a plan to earn (more than) enough money in order to finally purchase the coveted fried food. His plan? He begins drawing comics and renting it out by volume to his peers for 50 cents apiece.
And that is the moment when Bryan Loo discovers his entrepreneurial spirit.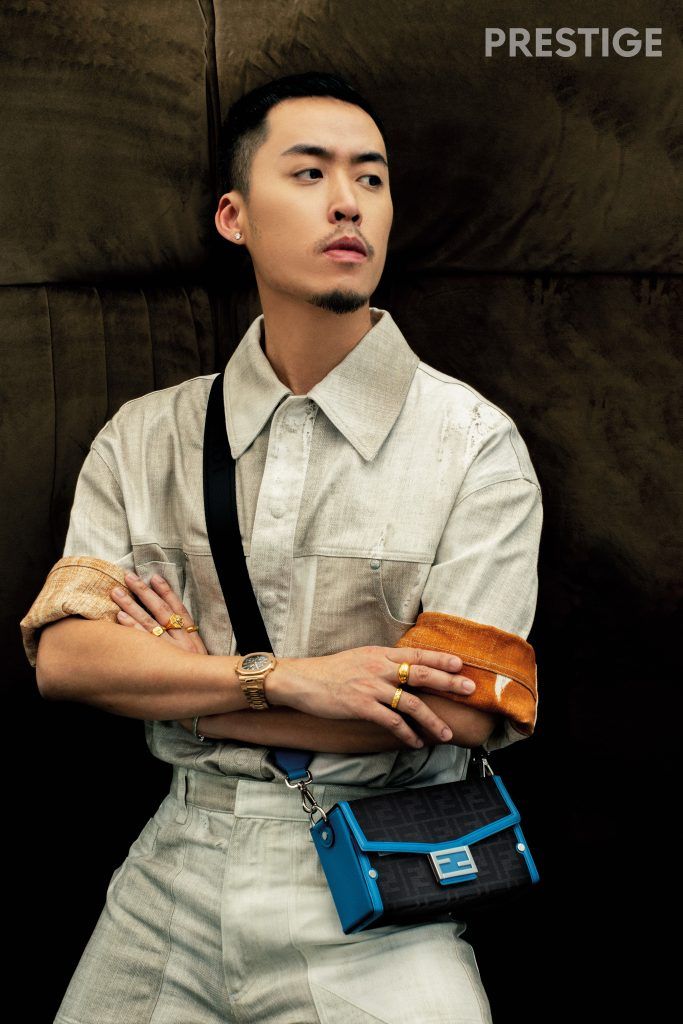 This anecdote is one that Bryan loves to share to illustrate his entrepreneurial journey; the story of how it all began for the little boy from Kangar who, now three decades later, would find himself serving as the CEO of Loob Holding Sdn. Bhd. – a company Bryan himself founded when he was just 24.
"I was living in a three-storey shop lot, where my parents were using the ground floor for their air-conditioning business," shares Bryan, crediting his childhood days of watching his parents run their business as the bedrock of his career. It was through this experience that he gained knowledge on how to one day build and run his own.
Surprisingly, despite his apparent entrepreneurial skills, Bryan would go on to study biotechnology at Melbourne's Monash University instead of pursuing a tertiary education in business. "I don't like maths," he gives his reason with a grin. "I knew that whatever I studied, I would eventually end up building my own business because it was something that I was passionate about." True enough, he would enter the workforce as an employee at a biotech firm, but approximately four years later, he would leave to answer his true calling. Thus began his journey in the F&B industry.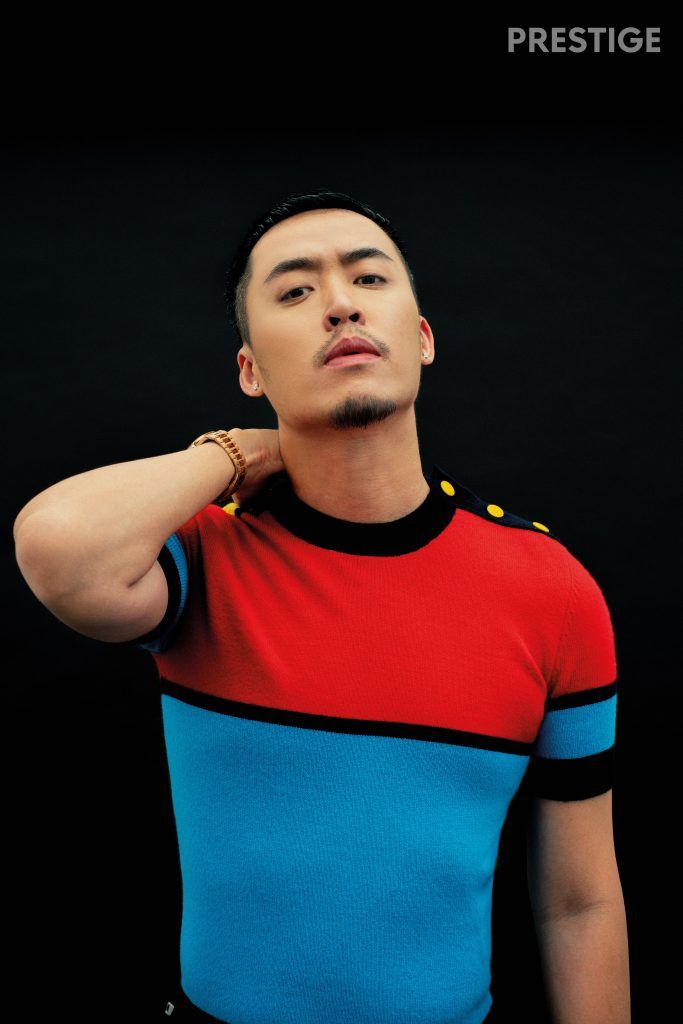 When his then-girlfriend Sally Quah, whom he is now happily married to, introduced him to bubble tea – a drink she had enjoyed while in Australia – neither of them would've guessed that a few years down the road he would be starting his own local business that would grow into an internationally recognised brand.
To anyone who has been following Bryan's growth in the industry, he or she would be aware that Loob started out as a master franchisee for Taiwanese tea brand Chatime in October 2010. However, after being embroiled in a legal battle, Loob lost the franchise in early 2017. This did not burst Bryan's bubble, as the resilient entrepreneur decided instead to launch his own brand: Tealive. February 2023 marks the sixth anniversary of the lifestyle tea franchise whose tagline reads, "Always more than tea" – and indeed it is, as Tealive currently serves a varied menu that includes specialty coffees, snacks, soft-serve ice cream and its signature Toastea.
"When I first started, my vision was to create something that people could resonate with when it comes to the modern tea culture," he elaborates on his bubble tea journey. He continues to focus on cultivating modern tea culture, not just in Malaysia, but also abroad. "We currently have around 800 stores locally, and another 60 to 70 collectively in other markets," he shares, adding that the company has outlets in neighbouring Brunei, Philippines, Cambodia, Vietnam, Myanmar, and as far as Mauritius and Australia, as well as Canada – having launched Tealive's first North American outlet in the country's capital city Ottawa in November 2022.
As the company continues to expand its presence across the globe, Bryan has expressed that Loob will be seeking BURSA (Bursa Malaysia Securities Bhd) listing in 2024. He also shares that the company did originally plan to seek listing in June 2020 but this was thwarted by the pandemic. Eventually, strategic investors and private equity partners entered the picture, leading to the selling of Loob's 30% strategic stake to PE firm Creado in 2021.
Having been in the F&B industry for more than a decade now, Bryan is constantly brewing up new ideas in order to stay ahead of the competition. "We are probably by far the only player that is so diverse and robust in our layers. By layers, I mean the robust menu that we offer, as we have a new product launch every four to five weeks. As opposed to our competitors who would do four launches per year. That robustness keeps our brand ahead by being exciting. We're always looking for ways to keep our customers engaged and happy with the brand."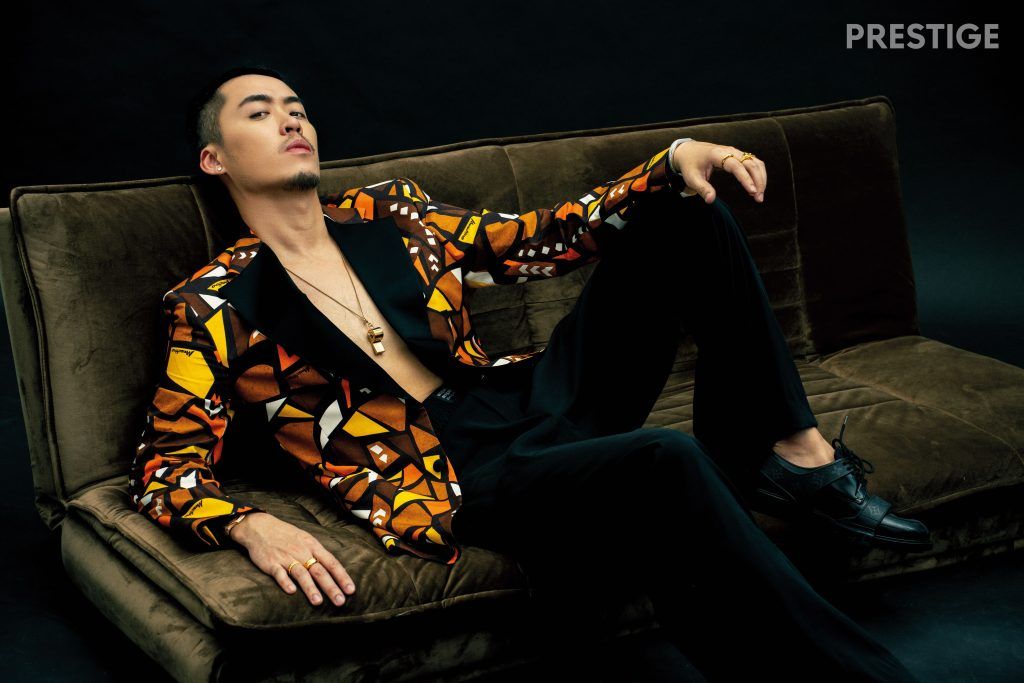 As for the bubble tea-loving woman who has stayed with him through thick and thin and can always turn his trademark frown (in photos, that is) into a bright smile, Bryan only has praises to sing. Having been together since they were 13, their love for each other remains just as strong 24 years later. With February being the month of love, we ask if he has plans for any Valentine's Day surprises. With a sheepish grin, he admits that usually they would just go out to dinner and yes, usually his wife is the one who arranges it.
Probably for the best, because despite his F&B empire, he reveals that Sally is the true foodie in the relationship. "She's the one who makes restaurant arrangements whenever we travel abroad," he says, adding that she is very knowledgeable in this as she keeps up with current food trends.
While he is no foodie himself, Bryan does have a knack of always having something new bubbling up in the F&B sphere. In the meantime, we'll sip contentedly on our bubble tea and, by our count, we have only a couple of weeks to wait before his next "tea-riffic" creation lands on the menu.
Photography BIBO ASWAN
Photographer's Assistant EWAN JADE
Styling ANDREA WONG
Stylist's Assistant NICOLE KONG
Hair & Make-up JOEY YAP
(Main image: Full look: Ferragamo)
(On the cover (image below): Full look: Gucci; accessories: stylist's own) This cover story first appeared in Prestige Malaysia's February 2023 issue. To read the full story, pick up a copy in store or subscribe on Magzter.