Talk to Lim Wei-Ling about art and see her eyes light up with undeniable fervour for the career she has journeyed with in the past 20 years.
The founder and director of the eponymous Wei-Ling Galleries is very articulate, and each thought preceding what she says seems to come from a place that is nostalgic to her.
"One of my earliest memories involving art took place when I was eight years old at a family friend's home. They were big collectors and patrons of Malaysian art and I remember seeing the works of Ibrahim Hussein and Khalil Ibrahim," reminisces Wei-Ling. "Over the years, those images never left me, and it struck me then, if Malaysian children were exposed to art at a young age, say through museum excursions, it might instill a greater appreciation for and respect for art going forward."
In 2022, Wei-Ling will celebrate her 20th anniversary in the art scene, but not many know that prior to that milestone, she had dabbled in different careers.
Having earned her Bachelor of Arts in Jewellery/Silversmithing in 1991 at the Charles Sturt University in New South Wales, Australia, Wei-Ling's first inclination was as a jewellery designer. She then exited the craft to pursue the fast-paced life of a stockbroker whilst still keeping her love for the arts alive via her paintings. However, it was only after eight years when her true passion proved worthy, and fate eventually brought her to her rightful destiny.
"I had never worked in a gallery before, and certainly did not have any experience in running or setting one up," reveals Wei-Ling. "Every step of the way has been a learning experience, putting one foot in front of the other in charting my own path, and trusting my intuition to guide me in the right direction."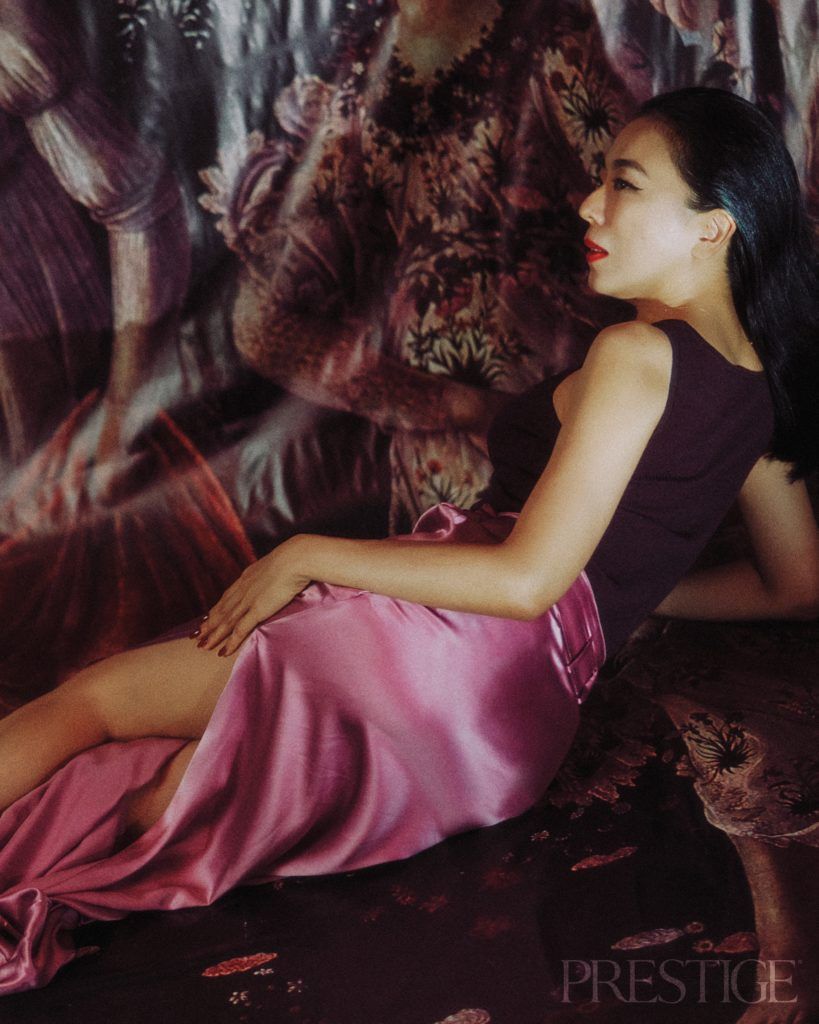 Throughout the decades, it has been a roller coaster ride of countless ups and downs, but ever the resilient one, Wei-Ling saw no reason to give up. "Looking back, I see the journey very much like a vision. There is a higher power guiding me on this path."
"I have always been a strong proponent of pushing against the grain, to strive forward and to take up challenges. Whenever I feel there is no growth, I get restless," adds Wei-Ling.
And good thing she stuck to it, because now when the subject of the Malaysian art scene crops up, the name Lim Wei-Ling is one that never escapes mention.
There have been exactly 207 exhibitions held by her galleries over the years and as the biggest publisher of art books in Malaysia, the Wei-Ling galleries have collectively published 121 books and catalogues.
Thanks to the developing art scene in the region, she declares, the Malaysian art industry is thriving compared to what it was years ago. "There were fewer galleries, collectors and artists, but now art has evolved into something that is taking permanency in our country. There is a burgeoning interest in local Malaysian art."
Having worked with most of the nation's artists over the years, she now represents 17 artists, and stresses her absolute commitment to nurture and develop along with the local art scene.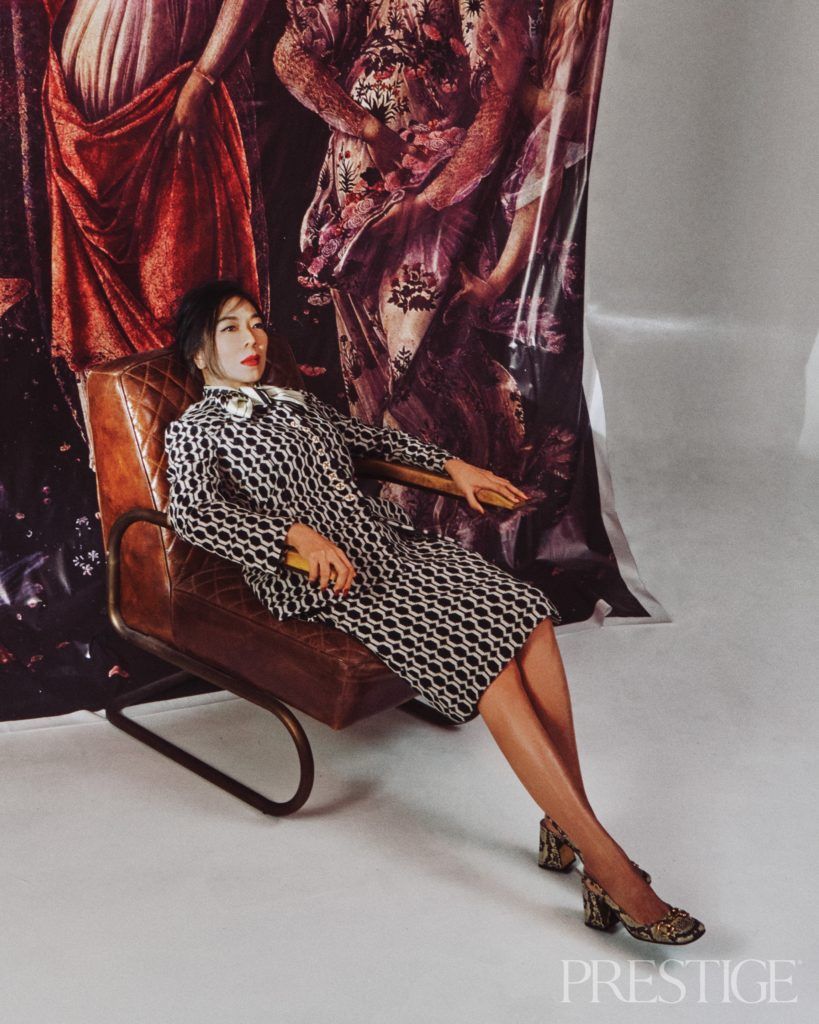 As she and her husband Yohan Rajan have no children, she considers her artists and their families as her own, and celebrates their achievements proudly.
"Over the years, my artists and myself have been through so much together. We have stayed true to the cause, persevered and watched each other grow and evolve. I have seen them through major life events like getting married and having kids. It really feels as if we are going to grow old together," says a contented Wei-Ling.
"I've always been a believer in having conviction in the people that I work with. I'm all in if the artist demonstrates that they are sincere and really in it for the right reasons. I will be the first to back them," says Wei-Ling, adding that one of the main purposes of her galleries is to develop promising and emerging artists, and give them the support to realise whatever project they want to realise, including giving them international exposure.
"One of our biggest dreams 20 years ago was to take Malaysian contemporary arts beyond our borders. We have been the protagonists in taking the step to provide Malaysian artists with a platform, in which to show their works internationally," says Wei-Ling.
Have we ever seen a time where the entire world is in lockdown? It is a very turbulent yet powerful time where artists are responding via their work.
Lim Wei-Ling
"Our first major international exhibition was in 2006 when we took a monumental exhibition of 18 Malaysian artists to Karachi, Pakistan. In 2007 we showed Malaysian art in Beijing, China. Both were firsts in Malaysian art being seen in those countries. I'm so pleased to see that there are now other galleries bringing their artists to exhibit abroad as well," says Wei-Ling. "Malaysia has a much bigger art scene that many were unaware of. There is a big contemporary art scene which needs to be exposed overseas. It's definitely not all just batik and watercolour work."
Wei-Ling takes great pride in being known as the first gallery in Malaysia to expose our artists at prestigious international art fairs, like Art Basel Hong Kong, Art Stage Jakarta, Art Taipei, Korea International Art Fair and countless others. Perhaps the most remarkable event of them all is that she was responsible for coordinating and curating our country's first national pavilion at the 58th International Art Exhibition of La Biennale di Venezia, Italy in 2019, having been appointed by Malaysia's Ministry of Tourism Arts and Culture.
The esteemed event known as the Olympics of the art world, featured the works of artists Anurendra Jegadeva, H.H. Lim, Ivan Lam and Zulkifli Yusoff in an exhibition titled Holding Up A Mirror. The participation was made possible through the generous support of Creador, BRDB and Seeing Eye Films.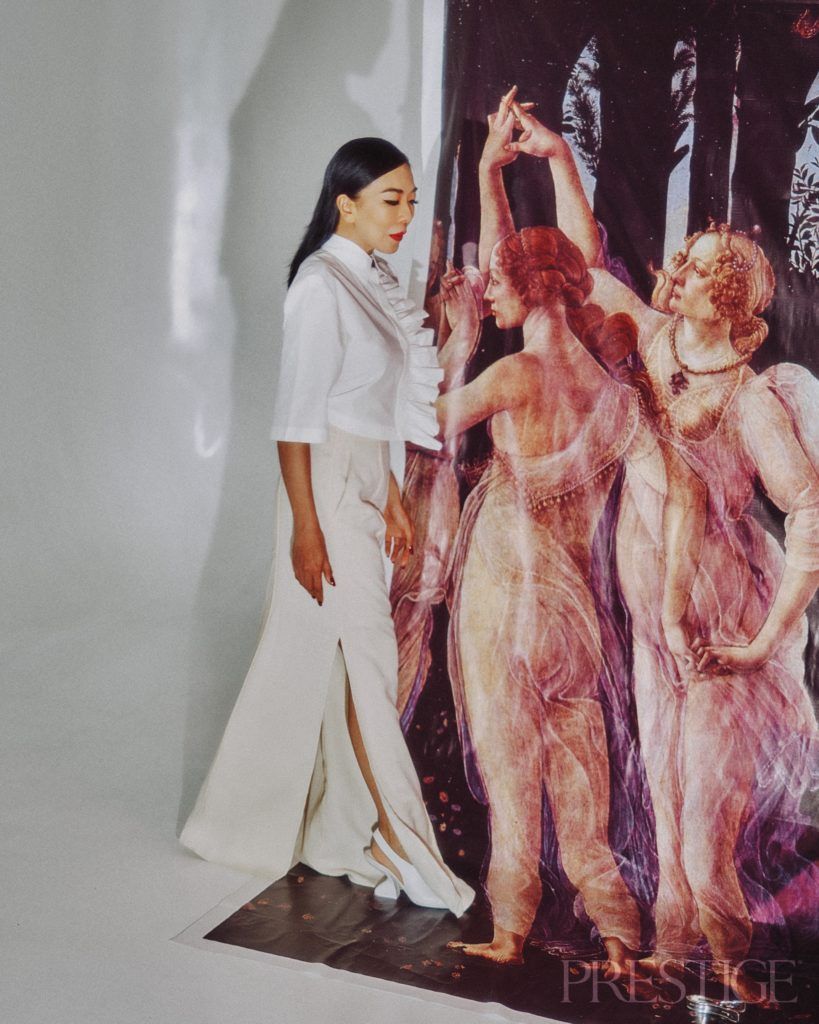 Due to the pandemic, the 2021 edition is postponed to next year, but Wei-Ling is confident that Malaysia has made its mark and hopes that the ministry will continue to support and realise the second Malaysian pavilion in Venice.
"Realising Malaysia's first ever pavilion at the Biennale had always been a pipeline dream, something which seemed beyond reach. Looking back now, I can say without question, that it was the most demanding, stress-filled, yet at the same time, fulfilling chapters in my life. It taught me the true definition of perseverance and I am grateful for having the support of a dedicated 'girl power' team ," recounts Wei-Ling.
It is not long after that the question of art essentialness during these unprecedented times comes up, and no one explains it better than Wei- Ling herself. "Art is more important than one realises," says Wei-Ling. "The role of the artist is predominantly to document, capture and reflect their lives on a sociological or on a global perspective of the world. They are the observers of our time. By compiling the essence of who we are, through their works they form a kaleidoscope or zeitgeist of the times."
Adding that the Movement Control Order has in fact made the artists she works with more productive and prolific, correspondingly there have also been more visitors at the galleries who are taking the time to look inwards and see what's in their backyards.
"Have we ever seen a time where the entire world is in lockdown? It is a very turbulent yet powerful time, where artists are responding via their work and the visitors are absorbing it," says Wei-Ling.
With a list of successful accomplishments to her name, Wei-Ling often ponders on how our art scene can grow further. "It would be wonderful if we had more institutions – whether private or public – dedicated to the collection of contemporary art to showcase Malaysian art to the community," says Wei-Ling.
She is a firm believer that the art industry needs more trained art curators as well as an emphasis on art education in schools. This, she explains, would really go a long way in building a solid foundation for art appreciation in the country.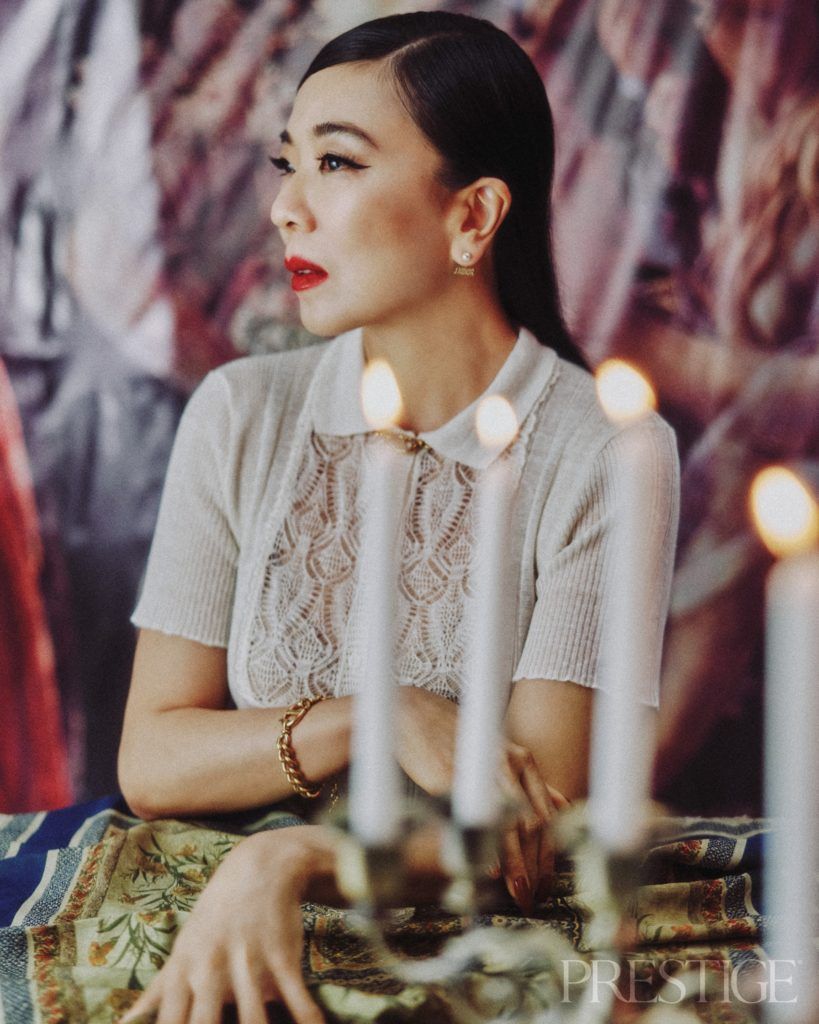 Recently, Wei-Ling has also taken on an important new role, as Badan Warisan Malaysia's (Malaysian Heritage Trust) new president. Her father, the prominent award-winning architect Professor Dr Jimmy Lim, was one of the four founders of the NGO in 1983. Therefore, she reveals, the responsibility is something that is very close to her heart.
"I've grown up around my father's work with Badan Warisan Malaysia. Seeing how he championed and preserved our heritage, even if it meant being outspoken, and I am humbled as the next generation who is ready to continue the legacy."
This year also marks an important one for Wei-Ling, as she looks forward to entering a new phase of her life as she turns 50. When reminded of the occasion she cheekily laughs it off, but fortunately for Wei-Ling, her youthful litheness would never have one guess it.
"When I reflect on turning 50, I can safely say that I've never been in a better place than I am now," says Wei-Ling, adding that the last year has been one of growth from a personal perspective.
"I've had time to finally focus on where I want to be at and what's important. Prior to the lockdown, my life was like a treadmill, constantly moving from one place to another," reveals Wei-Ling.
"I realised that I never spent any quality time in my home. I didn't truly appreciate and 'get to know' it until I was forced to spend three months at home during the lockdown. After 16 years of living in that house, I can finally call it home. It is an epiphany to me. Now I think I could actually move to the countryside and have a quiet life," she laughs.
As she continues to reflect on her life and her achievements, says Wei-Ling, "Life has been wonderful thus far and I've come to a point where I can just let things go. That realisation has been so empowering to me. What you make of it and to find contentment with what you already have, is to be free."
Styling: Nigel Lee
Photographer: Mickey Wong @ New Storyboards Photography
Makeup artist: Khir Khalid
Hair stylist: Ckay Liow
---
This story was first published Prestige Malaysia's March 2021 issue. To read the latest issue, pick up a copy from the nearest newsstand or subscribe on Magzter. Signup to our weekly newsletter for latest news and interviews!